Top websites to master the workforce skills of 2023
Top websites for learning demanding skills and stay ahead in your career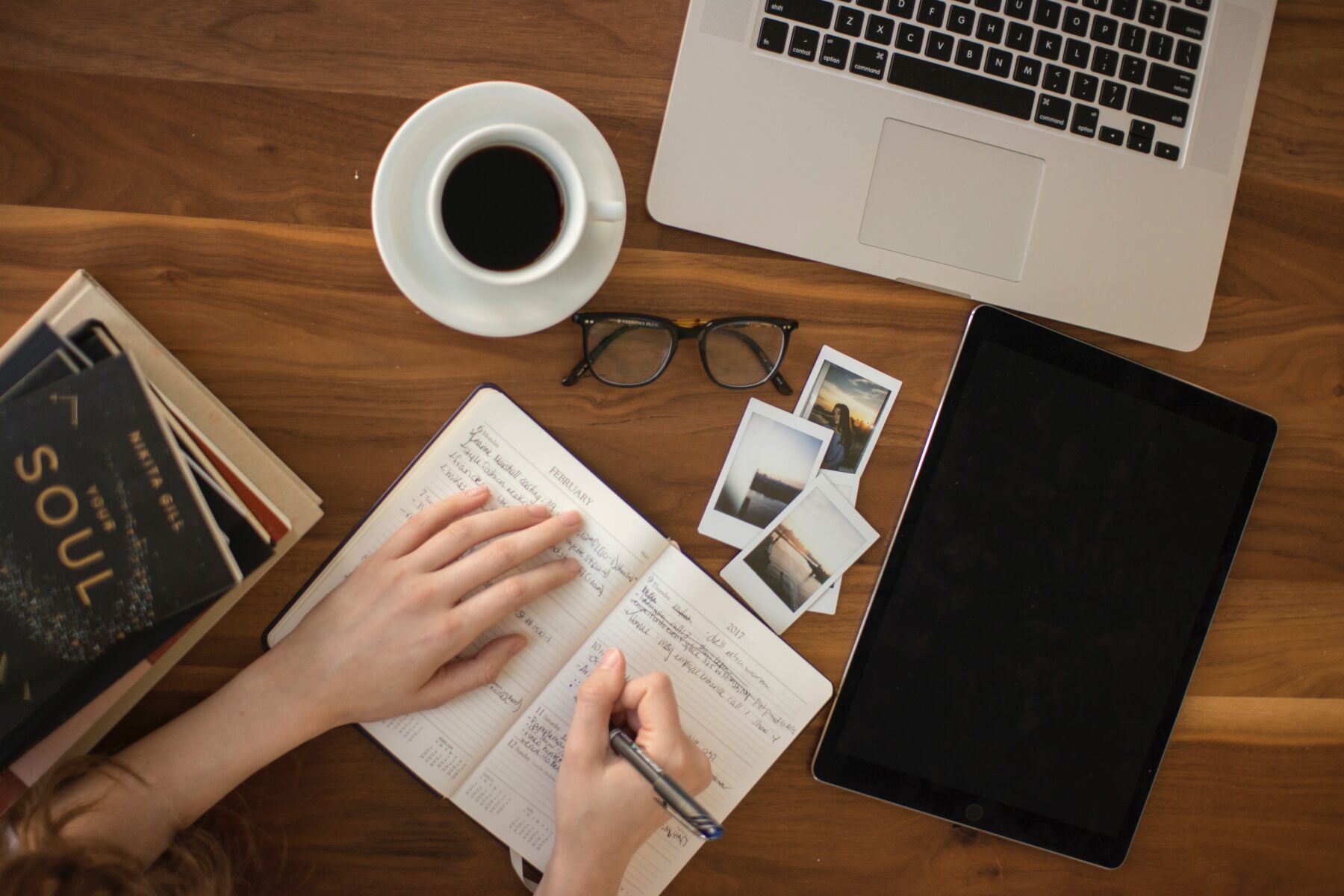 As the world progresses towards a more technologically advanced future, the demand for skills in the workforce continues to change. By 2023, it is predicted that the most sought-after skills will include data analysis, artificial intelligence, and soft skills such as communication and collaboration. To stay ahead in your career, it is essential to invest time and effort into learning and mastering these skills. In this article, we will explore top websites for learning the most in-demand skills of 2023, helping you prepare for a successful and fulfilling career.
Before diving into the websites, let's take a quick look at the list of the most demanding skills in 2023:
1. Data Analysis and Interpretation
Data analysis involves collecting, processing, and interpreting large sets of data to extract valuable insights and trends. This skill is crucial for businesses to make informed decisions, optimize processes, and identify new opportunities.
2. Artificial Intelligence and Machine Learning
AI focuses on creating intelligent systems capable of learning, reasoning, and problem-solving. Machine learning is a subset of AI that uses algorithms and statistical models to enable systems to learn and improve from experience. These skills are essential for automation, predictive analysis, and enhancing user experiences.
3. Cybersecurity
Cybersecurity refers to the practice of protecting networks, systems, and data from digital attacks, theft, and damage. With the increasing reliance on digital technology, the demand for cybersecurity professionals has risen to ensure data privacy and prevent potential security breaches.
4. Digital Marketing and Social Media Management
Digital marketing encompasses all marketing efforts using digital channels, such as search engines, social media, email, and websites, to promote products and services. Social media management involves creating, scheduling, and analyzing content on social media platforms to engage with the target audience and grow brand awareness.
5. Programming and Web Development
Programming is the process of creating computer software using programming languages like Java, Python, or C++. Web development involves building and maintaining websites and web applications, ensuring functionality and user experience across devices and browsers.
6. UX/UI Design
User Experience (UX) design focuses on creating meaningful and relevant experiences for users by optimizing usability, accessibility, and engagement. User Interface (UI) design deals with the visual elements and interactive components of a product or platform. Together, they aim to provide seamless and enjoyable interactions between users and digital products.
7. Project Management
Project management involves planning, executing, and closing projects to achieve specific goals within a defined timeline and budget. It requires skills like organization, communication, and risk assessment to ensure projects are completed successfully and efficiently.
8. Communication and Collaboration
Communication skills involve effectively conveying information and ideas, while collaboration skills are essential for working in teams to achieve common goals. Both skills are crucial in the workplace, as they foster productive relationships, streamline processes, and enhance overall performance.
9. Emotional Intelligence
Emotional intelligence refers to the ability to understand, manage, and use one's emotions and those of others effectively. This skill is vital for building strong interpersonal relationships, managing stress, and making sound decisions in the workplace.
10. Creativity and Innovation
Creativity is the ability to generate original and valuable ideas, while innovation refers to the implementation of these ideas to create new products or improve existing processes. These skills are essential for businesses to maintain a competitive edge and adapt to changing markets and consumer needs.
Why you should learn new skills
In addition, Here are some compelling reasons why learning new demanding skills is essential for success in the modern workforce:
1. Adaptability: Learning new skills allows you to thrive in a dynamic work environment and stay ahead of industry changes.
2. Increased Employability: A diverse skill set makes you a more attractive candidate, resulting in better job prospects and greater job security.
3. Professional Growth: Continuously updating your skill set can lead to career advancement, promotions, and higher-paying positions.
4. Enhanced Problem Solving: Acquiring new skills broadens your perspective and equips you with the tools to approach problems from different angles, leading to innovative solutions and improved productivity.
5. Personal Development: Learning new skills boosts confidence, fosters a growth mindset, and cultivates a lifelong love for learning.
6. Future-Proofing Your Career: Learning demanding skills, particularly in fields like data analysis, AI, and cybersecurity, can increase your chances of long-term success in the job market.
Top Websites for Learning Demanding Skills:
Coursera
Coursera is a popular online learning platform offering a wide range of courses from prestigious universities and institutions worldwide. With courses in data analysis, AI, programming, and digital marketing, Coursera provides a comprehensive platform to acquire and master in-demand skills. Many of the courses are free to audit, and you can pay for a verified certificate upon completion.
edX
Similar to Coursera, edX is another well-known online learning platform, collaborating with top universities like MIT, Harvard, and Berkeley. It offers courses in various fields, such as cybersecurity, AI, and data analysis, with the option to obtain a verified certificate or even a MicroMasters degree.
LinkedIn Learning
LinkedIn Learning, formerly known as Lynda.com, is a professional development platform offering over 16,000 courses in various fields. With a focus on business, technology, and creative skills, this platform provides an excellent opportunity to learn in-demand skills such as project management, communication, and digital marketing. A monthly subscription gives you unlimited access to all courses and the ability to add completed courses to your LinkedIn profile.
Udacity
Udacity is an online learning platform specializing in technology and programming courses. With its industry-focused approach, Udacity offers "nanodegree" programs in fields like AI, data analysis, and web development. These programs are designed in partnership with leading tech companies, ensuring their relevance in the job market.
Codecademy
For those looking to learn programming and web development, Codecademy is a fantastic platform to start. Their interactive learning experience allows you to practice coding directly in your browser, making it an engaging and hands-on way to learn programming languages like Python, JavaScript, and Ruby.
DataCamp
DataCamp is a specialized platform dedicated to data science and analytics. With courses in data analysis, machine learning, and programming languages like Python and R, DataCamp provides a comprehensive learning experience for those looking to excel in the data-driven world.
Skillshare
Skillshare is an online learning community offering thousands of classes in various fields, from design and photography to marketing and entrepreneurship. Focused on creativity and innovation, Skillshare is an excellent platform for learning soft skills like communication, collaboration, and emotional intelligence.
Google Digital Garage
Google Digital Garage is a free platform offering courses in digital marketing, data analysis, and online business management. With its focus on practical, real-world skills, Google Digital Garage is an excellent resource for mastering digital marketing and social media management.
Pluralsight
Pluralsight is a technology-focused learning platform offering courses in programming, IT, and cybersecurity. With a vast library of content, Pluralsight is an excellent resource for learning in-demand tech skills like web development, UX/UI design, and cybersecurity.
Udemy
Udemy is a massive online learning platform with over 155,000 courses in various fields. While the quality of courses may vary, Udemy offers a wide range of affordable courses in in-demand skills like programming, digital marketing, and project management.
As the workforce evolves and the demand for specific skills changes, it's crucial to stay ahead and continuously invest in your professional development. With the help of these top websites, you can master the most in-demand skills of 2023 and ensure a successful and fulfilling career. Remember, learning is a lifelong journey, and the key to staying ahead is embracing new challenges and continuously adapting to the ever-changing landscape of the job market. So, start exploring these websites and take the first step towards a brighter future today!
Education
Guides

Join the conversation and have your say on Thailand news published on The Thaiger.
Thaiger Talk is our new Thaiger Community where you can join the discussion on everything happening in Thailand right now.
Please note that articles are not posted to the forum instantly and can take up to 20 min before being visible. Click for more information and the Thaiger Talk Guidelines.