Top 5 ways to say goodbye to hair loss in Bangkok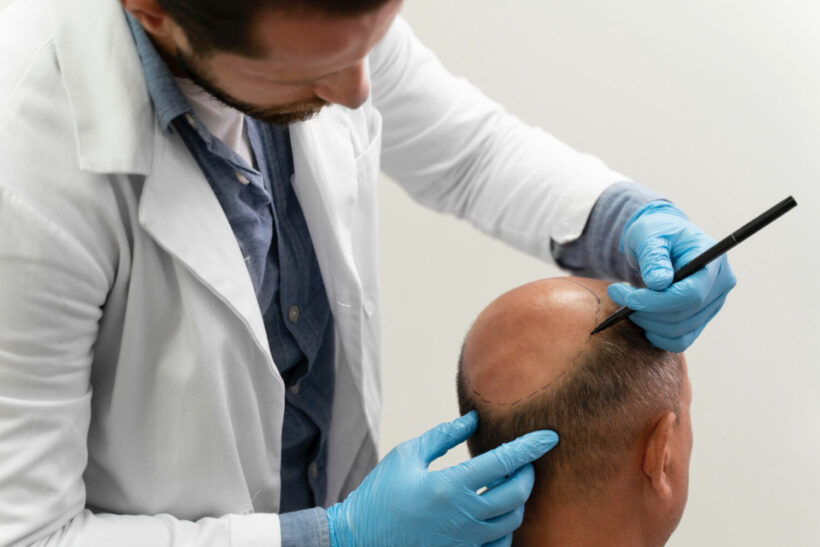 Ageing, genetics, health conditions, and trauma to the scalp can all cause hair loss and thinning hair. For some people, losing their hair can feel frustrating. It can affect their self-esteem and make them feel insecure. That's why many people who experience hair loss choose to fly to Bangkok in hopes of bringing back the beautiful hair on their heads. If you're one of those people, let's take a look at some of the hair loss treatments you can get in Bangkok's top clinics and hospitals.
1. Hair Transplant
One of the most effective treatments for hair loss is a hair transplant. Also known as hair grafting, hair transplant is suitable for both men and women who experience pattern baldness or those who have lost some hair due to burns or scalp injuries. The procedure involves moving hair from the thicker parts of your scalp or other parts of the body (known as the "donor" area) to an area that's thin or bald. Hair transplant has been around for several decades, but the techniques have changed a lot, and the results have been more natural in recent years.
There are two types of hair transplants available in most clinics in Bangkok: follicular unit transplantation (FUT) and follicular unit extraction (FUE). With FUT, the surgeon extracts a strip of skin from the donor area, then removes individual follicular units to be moved to the affected area. On the other hand, FUE involves removing individual follicles directly from the donor area to transplant in the affected area.
Although FUE is more time-consuming than FUT, it's more popular because the scarring is almost invisible. It's the best choice for those who want to wear their hair short. This doesn't mean, however, that FUT gives unnatural results. While FUT leaves a linear scar on your head, you can easily conceal it with your hair.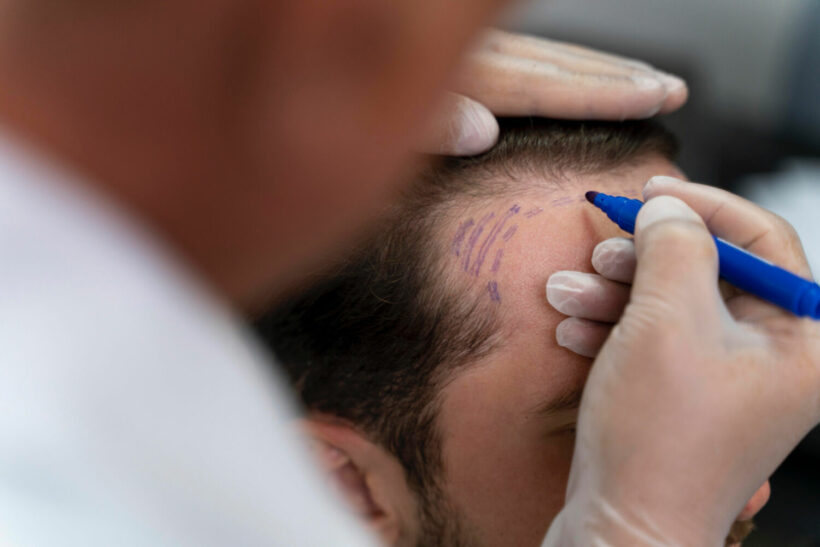 2. Scalp Micropigmentation
Scalp micropigmentation, or SMP for short, is a form of cosmetic tattoo procedure, which gives you the illusion of fuller hair. The procedure aims to camouflage the area of thinning and balding by adding density to the scalp and replicating the appearance of natural hair follicles. During the procedure, a practitioner will apply tiny, layered dots to replicate the look of the hair follicles in your scalp.
A skilled and experienced professional needs to perform SMP to ensure that the pigment density is consistent. They also need to make sure that the dots look natural and blend in perfectly with your complexion.
People experiencing all forms of hair loss can undergo scalp micropigmentation. These include people with alopecia, male and female pattern baldness, thinning hair, and cancer.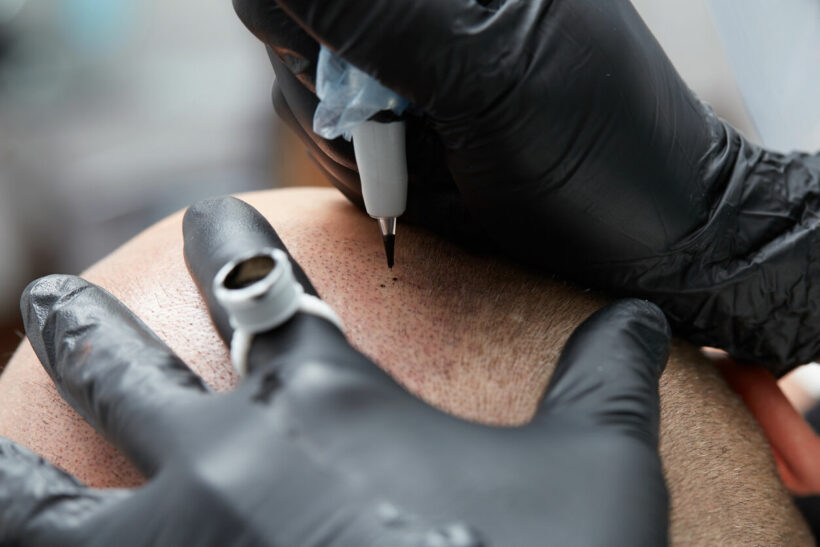 3. Hairline Lowering Surgery
Hairline lowering surgery is an excellent option for those who experience receding hairline as a result of hair loss. It's also commonly called forehead reduction surgery or scalp advancement since it's done to shorten the distance between your hairline and your eyebrows. Thus, this procedure is also excellent for people with disproportionately large foreheads or high hairlines. By giving you a more balanced hairline, the procedure can help create more harmonious facial proportions.
During the procedure, a surgeon will outline the desired new hairline on your forehead using a marker. Then, they will make an incision and loosen the hair-bearing scalp tissues. The scalp is then moved forward and lowered to the new hairline. Moreover, the surgeon will make your new hairline wavy to mimic the natural hairline.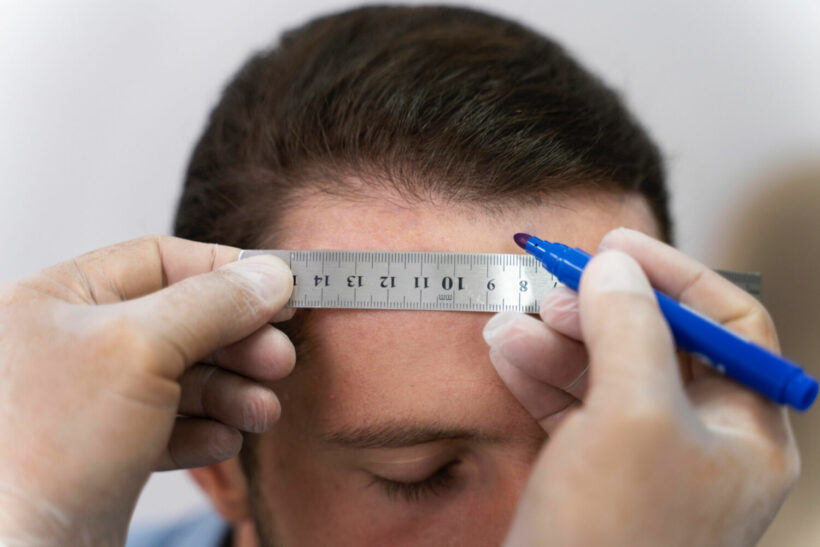 4. Platelet-Rich Plasma (PRP) Therapy
Platelet-rich plasma (PTP) therapy is a procedure used to accelerate healing in various areas of the body, including to help trigger natural hair growth in people who experience hair loss. It's most commonly performed on people with androgenetic alopecia or male pattern baldness. During the procedure, your doctor injects a concentration of your own platelets. Platelets are a component of blood that plays a vital role in the body's natural healing process.
PRP therapy involves several steps. The first step is drawing your blood and putting it into a centrifuge, which is a machine that separates the blood into three layers: platelet-rich plasma, platelet-poor plasma, and red blood cells. The next step is drawing up the platelet-rich plasma into a syringe and then injecting it into the balding areas of your scalp.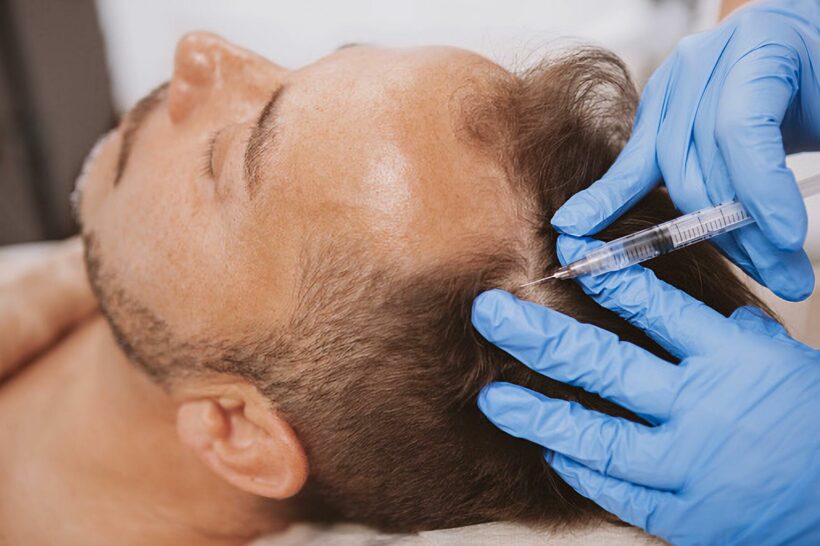 5. Low-Level Laser Therapy (LLLT)
Low-level laser therapy (LLLT) is performed to treat hereditary hair loss in men and women. In LLLT, low-power lasers are applied to the surface of your scalp. The laser emits photons into scalp tissues. The photons are absorbed by weak cells, stimulating them to encourage hair follicles to regenerate and grow hair.
LLLT is a great treatment option if you want to avoid invasive and painful treatments. The laser emits no sound, and you'll feel no heat or vibration. The only thing you'll feel during the procedure is the laser device on your skin.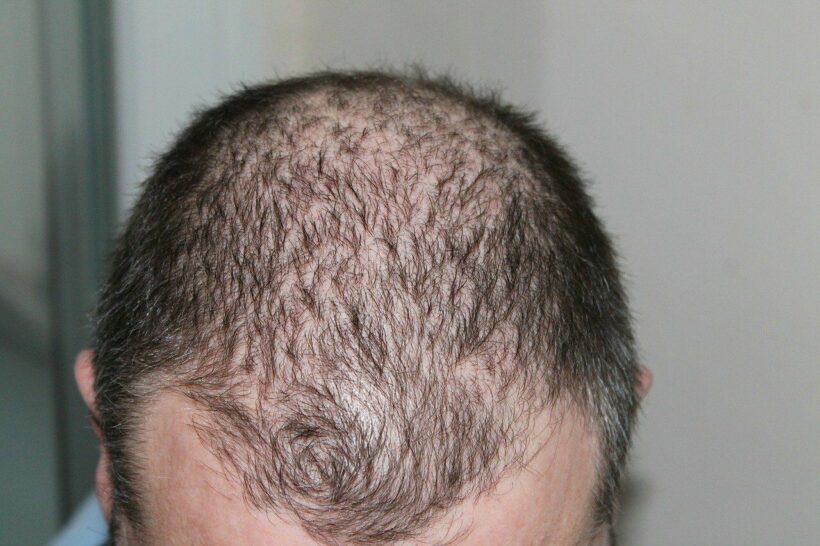 All five hair loss treatments on this list required a skilled and experienced doctor. Otherwise, the results can be disappointing, and recovery can be lengthy. The easiest way to find a certified surgeon in Thailand is by browsing through MyMediTravel. Be sure to check their website and let their professional team help you out!
Health

Join the conversation and have your say on Thailand news published on The Thaiger.
Thaiger Talk is our new Thaiger Community where you can join the discussion on everything happening in Thailand right now.
Please note that articles are not posted to the forum instantly and can take up to 20 min before being visible. Click for more information and the Thaiger Talk Guidelines.