Research institute says Covid vaccine will bring tourists back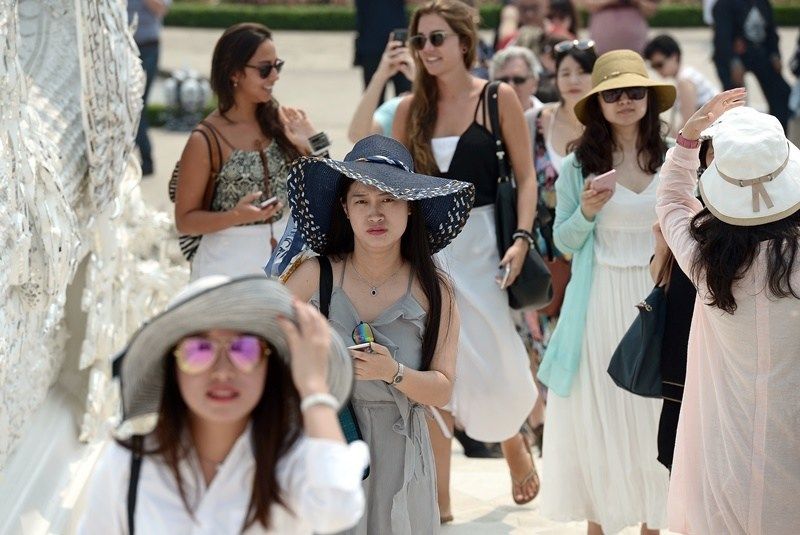 As Thailand's economy remains the hardest hit in Asia, a new prediction slates the end of 2021 as the saviour in terms of tourists coming back. The Thailand Development Research Institute says.. "once a vaccine is rolled out late next year, the tourists will once again return to the kingdom".
Kirida Bhaopichitr, the Institute's research director said that most visitors were likely to come from China and ASEAN during the first phase of recovery as it's cheaper for those tourists to travel closer to their home countries. She also said it is also a more friendly option for these types of travellers.
"We can expect more Chinese tourists in the post-Covid-19 world," she told a forum titled "Thailand's post-Covid-19 economy and the most vulnerable".
Public fear has also played a role in the slow return of tourists, not to mention the much-criticised draconian measures that the Thai government has taken to curb the spread of the virus. Such measures included squashing mass tourism-which is a significant part of Thailand's economy. Other measures have many nationals up in arms as the government delayed allowing Thais to repatriate from overseas citing the risk in virus transmission. More recently, the government has touted travel bubbles as the new norm, but then reneged that decision "until further notice".
Kirida said public fear was due to the fact that "we are in the unknown" given the recent case of a Covid positive Egyptian military officer in Rayong being allowed to skirt quarantine and exposing the public while shopping at a mall. Furthermore, a Sudanese diplomat's daughter tested positive for the virus after arriving in Bangkok while she and her family stayed in a crowded area of ​​the nation's capital.
"That is the reality on the ground. Maybe, it also reflects the fact that Thais are not confident in the government's ability to manage these risks after all."
Despite the strict measures taken by the government and then somewhat relaxing them for certain visitors, Thailand has been lauded for doing well in terms of controlling the Covid-19 pandemic domestically.
Porametee Vimolsiri, the permanent secretary of the Ministry of Social Development and Human Security, reiterated that tourism continued to be the backbone of the Thai economy and said the government is addressing how to rebuild trust and confidence in travellers.
SOURCE: The Bangkok Post
Want more from the Thaiger family?
📱 Download our app on Android or iOS for instant updates on your mobile
📧 Subscribe to our daily email newsletter
👍 Like/Follow us on Facebook
🔔 Subscribe to or Join our YouTube channel for daily video updates
Illegal border crossings bringing in new Covid-19 infections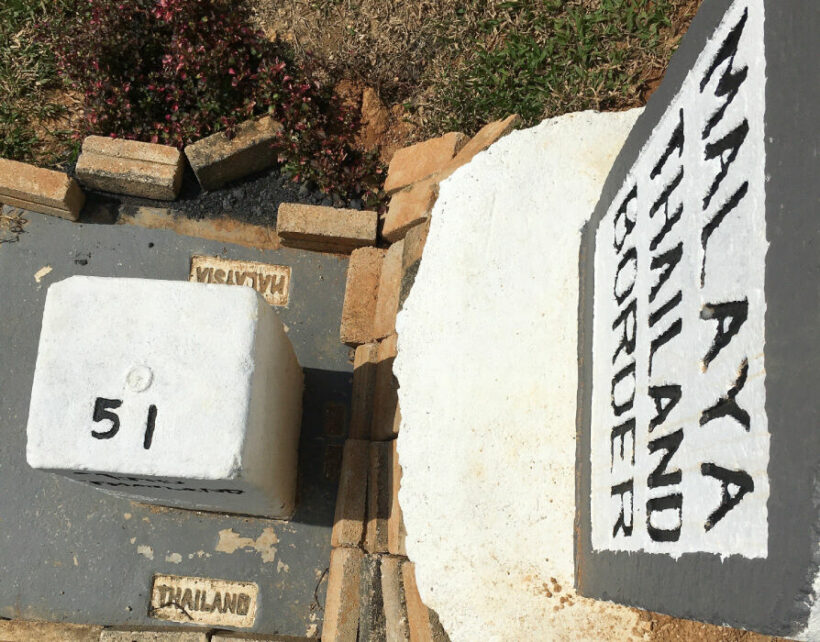 Authorities are worried about illegal border crossings into Thailand bringing in the Coronavirus after 5 recent Covid-19 infections from such crossings. Bypassing all health and security checkpoints along the border, 5 Thai nationals were identified today as being positive for Covid-19 after they snuck into the country, according to the Centre for Covid-19 Situation Administration.
Authorities nabbed 2 after border crossings from Malaysia illegally on April 28 and May 3rd, while another snuck across the Burmese border into Tak on May 2. The last 2 came from Cambodia on Thursday across the Sa Kaeo border. All 5 illegal border crossers are now in state hospitals for Covid-19 treatment.
According to CCSA data in the first four months of 2021 a total of 15,378 people were arrested by Thai authorities while sneaking across borders. Even after security forces increased patrolling along the borders, people managed to sneak in from Myanmar, Malaysia, Laos, and Cambodia. 6,700 of those who crossed the border were Burmese citizens, while another 1,700 of them were Thai nationals.
With nearly 400 lives lost to Covid-19 and over 83,000 people having been infected in the pandemic, the CCSA declared that Prime Minister Prayut Chan-o-cha and National Security Council Secretary-General Natthapol Nakpanich agree that these illegal border crossers without Covid-19 screening are a serious problem.
Many Thai people work in Malaysia and as the pandemic drags on they are sneaking across the border, desperate to make it home to their family. Another recent case found illegal Burmese border hoppers in a taxi en route to Hat Yai after they crossed into Thailand from the Malaysian border. They were trying to travel incognito across Thailand in order to cross the border again back into their home country of Myanmar.
The dilemma is even worse at the Burmese border as the often violent protests following the February 1 military coup has been pushing much of the country into poverty, and creating refugees who are flocking to the border in hopes of crossing over to safety. Many are seeking to escape the conflict and find work in Thailand.
SOURCE: Bangkok Post
Want more from the Thaiger family?
📱 Download our app on Android or iOS for instant updates on your mobile
📧 Subscribe to our daily email newsletter
👍 Like/Follow us on Facebook
🔔 Subscribe to or Join our YouTube channel for daily video updates
9 student nurses experience side effects from Sinovac vaccine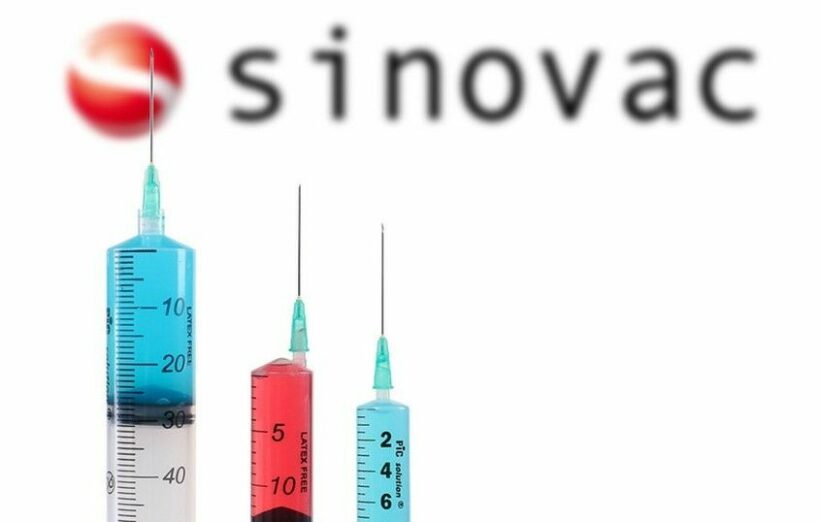 After receiving the Sinovac vaccine, 9 student nurses at Thammasat University have complained of side effect according to the Facebook page of the Student Organization of Thammasat University. After 88 student nurses received the Chinese-made vaccine on April 23 and May 5, 2 experienced minor side effects of a little pain in the arm they were vaccinated in, while 7 felt substantial reactions including chest pain, muscle pain, dizziness, fatigue, breathing problems, numbness, and facial tics.
One case of severe side effects was a female nursing student with an underlying allergy who felt fatigued immediately after receiving the jab. she felt better an hour later, but was placed under observation. 2 days later she briefly felt that her legs and hands were numb but soon felt better. Later that evening, symptoms strengthened, with eye and facial spasms, dizziness, fatigue, and weakness in her hands.
She visited a doctor twice for the side effects and the first time was given sleeping pills and vitamin B, but the second time after a blood test, doctors concluded that the symptoms were unrelated to the Sinovac vaccine. She had been previously prescribed Clonazepam, and that prescription was changed to Pyridostigmine.
The remaining more severe side effect sufferers were as follows:
One male nursing student found he had difficulty breathing and dizziness for 3 days after receiving his jab.
A female nursing student reported that just 30 minutes after receiving the injection she felt shortness of breath and the next day had some numbness in her body.
14 hours after receiving the jab, a female nursing student said that she felt side effects of fatigued and had trouble breathing and had to use pillows to help her breathing difficulties.
Another female student felt muscle pain and dizziness the next day after receiving the vaccine.
A female student ended up receiving Vitamin B and Amitriptyline from a doctor for her side effects. She reported to initially feel something in her arm and hand where she was injected, and then numbness in her left leg and in her fingertips on both hands.
For the 3 days following her inoculation, the last female nursing student had side effects of chest pains and shortness of breath.
SOURCE: Thai PBS World
Want more from the Thaiger family?
📱 Download our app on Android or iOS for instant updates on your mobile
📧 Subscribe to our daily email newsletter
👍 Like/Follow us on Facebook
🔔 Subscribe to or Join our YouTube channel for daily video updates
Testing increased in Singapore after unlinked Covid-19 cases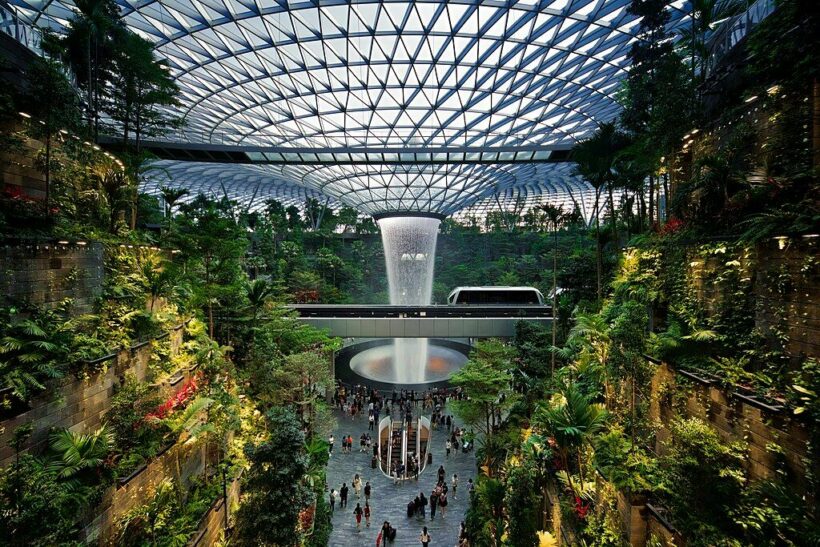 Singapore, where there has been over 61,000 Covid-19 infections and 31 deaths, is increasing testing to find sources for recent unlinked cases. Over the past few weeks, new cases of Covid-19 have been cropping up without any apparent connection to known Coronavirus infections.
The Health Ministry of Singapore said yesterday that a junior college student and 3 staff members at Changi Airport all were identified as infected with Covid-19 with no known connection to any other cases. Thousands of tests will now be given to try to connect the dots and find other unidentified infections that may link these cases.
Every student, faculty, staff member and visitor to Victoria Junior College will be tested for Covid-19, as well as all the staff at both of Changi Airport's terminals and the Jewel shopping mall. The testing for the junior college will encompass 2,200 people receiving swab testing, and over 100 people will be quarantined after being in close contact with the Covid-19 infected student. The details were confirmed by the Ministry of Education. The total number of people tested or isolated in the Singapore airport outbreak of unlinked infections has not yet been confirmed.
Singapore had been seeing positive trends in their fight against the Covid-19 pandemic, but a few weeks ago, things began to change. In the last 2 weeks, about 10 unlinked infections have surfaced each week in Singapore without any apparent connection to known Coronavirus cases, which creates a troublesome question of how many undetected cases are floating around the small country. New outbreaks have been cropping up and the dreaded Indian variant was found inside Singapore. After talks of a travel bubble, Singapore established a quarantine for travellers from Thailand.
Yesterday health authorities responded to these new clusters and mysterious unlinked infections by imposing new safety measures and tightening social distancing protocols in Singapore. Officials are hoping to regain control of Covid-19 spreading before it worsens to a point that they will have to reinstate the harsh lockdown rules put in place last year during the initial wave of Covid-19 in the world.
To learn about the current Covid-19 situation in ASEAN countries and South Asia, click here for The Thaiger's roundup.
SOURCE: Bangkok Post
Want more from the Thaiger family?
📱 Download our app on Android or iOS for instant updates on your mobile
📧 Subscribe to our daily email newsletter
👍 Like/Follow us on Facebook
🔔 Subscribe to or Join our YouTube channel for daily video updates