Pattaya's biggest Songkran party makes way for empty streets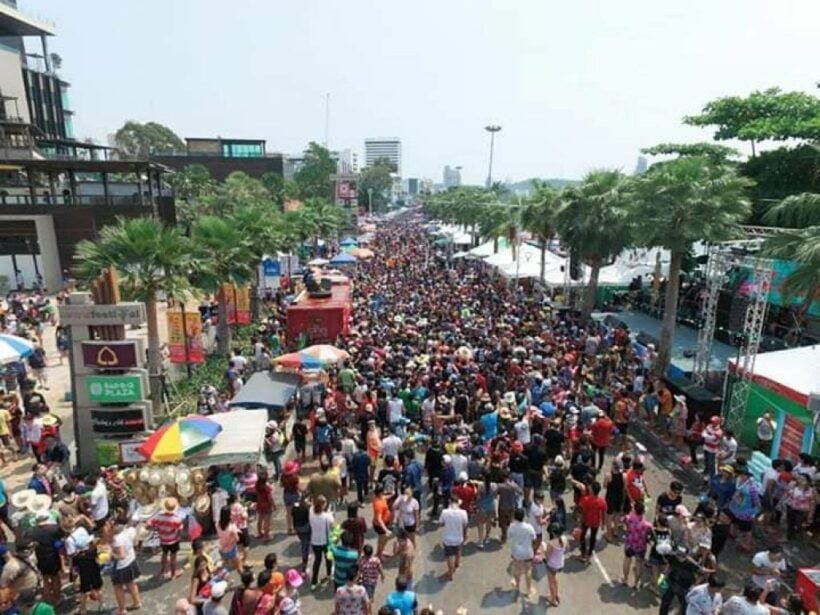 This week in Pattaya, in any other year, there is a traditional celebration known as Wan Lai (the celebration after Songkran) – a week long wet-fest where Thai citizens and tourists come to Pattaya to enjoy post-Songkran on steroids.
In regular years the Pattaya festival draws hundreds of thousands of people from the world a truly unique festival/party, featuring dozens of concerts, events, water throwing, special vendors, shows, drinking (lots of drinking). There are also family gatherings and an overall feeling of positivity and energy for those who participate.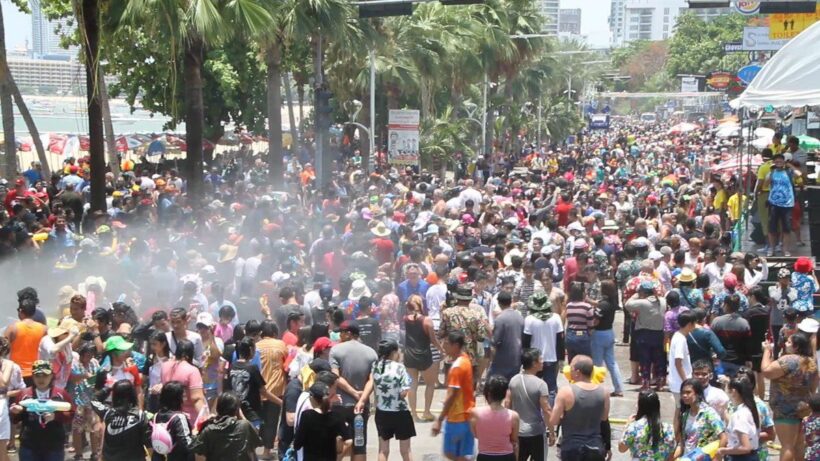 The provincial local source The Pattaya News reports… "It's so big that it is impossible to travel in the city and taxis stop running as the streets fill with revelers celebrating in the back of pickup trucks and vehicles for miles. Even most of those who dislike the Songkran festival (and there are plenty, including those who leave the country for it) generally agree the final day is one wild party and can be a lot of fun."
"Songkran Day in Pattaya is, even more than New Year's Eve in December, the biggest party of the year."
However due to the Covid-19 situation in Thailand, mass gatherings are now banned, and the laws in the Emergency Decree have cancelled events like Songkran and Wan Lai. Alcohol sales are also banned and beaches are closed along with every possible place people could have gathered or socialised.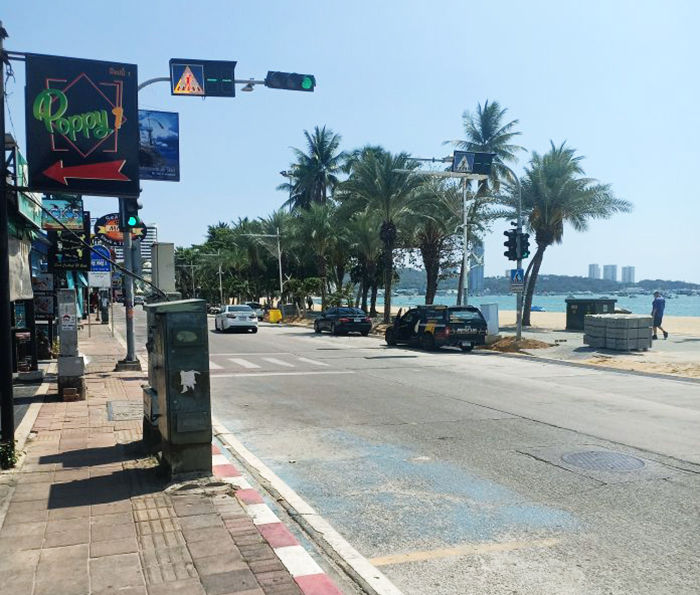 The Thai Government has stated that they still plan to have a Songkran celebration later in the year and promised the Thai people they would still get their annual new year festival, although it will likely be dramatically different and would also depend on the improvement of the situation.
It is unlikely, even if there is a postponed Songkran in the late summer, that the usual millions of tourists will be able to come and enjoy it anyway.
SOURCE: The Pattaya News
Keep in contact with The Thaiger by following our Facebook page.
Never miss out on future posts by following The Thaiger.
Arrest warrants sought for 8 civilians suspected of smuggling migrant workers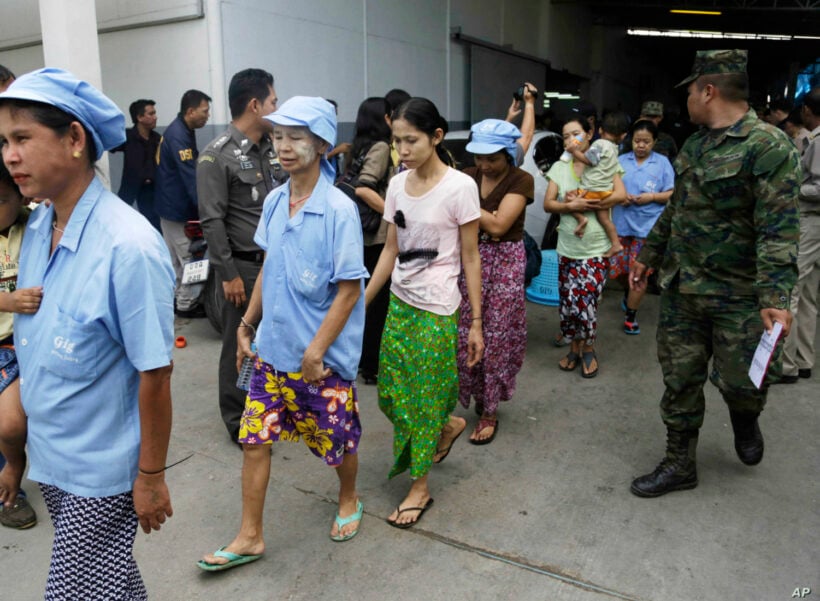 Deputy national police chief Damrongsak Kittiprapas has confirmed that arrest warrants are being sought for 8 civilians implicated in the illegal smuggling of migrant workers. The Bangkok Post reports that the 8 face charges of aiding and abetting illegal immigration. The workers were trafficked from Myanmar to the central Thai province of Samut Sakhon, where the latest outbreak of Covid-19 began last month. 20 police officers are also being investigated for their role in the smuggling operation. They have been suspended from duty pending a full investigation. It's thought there are up to 25 police officers suspected of involvement.
"After tracing the migrant workers' route into Samut Sakhon and then jobs at its shrimp market, we found that most received direct assistance from more than 20 police officials and eight civilians. They smuggled the workers across the border in Sangkhla Buri district of Kanchanaburi and then provided transport to get them to Samut Sakhon."
Damrongsak says an investigative committee is being set up prior to criminal prosecution and disciplinary action being taken against the police officers involved.
"A formal fact-finding procedure will be carried out before both disciplinary and legal action is pursued against them."
The committee, which is being chaired by the assistant national police chief, will work with a separate panel set up by the government to investigate the role of police officers in people smuggling. The committee is mostly made up of police officers. Damrongsak says PM Prayut Chan-o-cha insists that investigating officers carry out their duties in an honest and transparent manner.
SOURCE: Bangkok Post
Keep in contact with The Thaiger by following our Facebook page.
Never miss out on future posts by following The Thaiger.
40 arrested in a suspected gambling house in Nonthaburi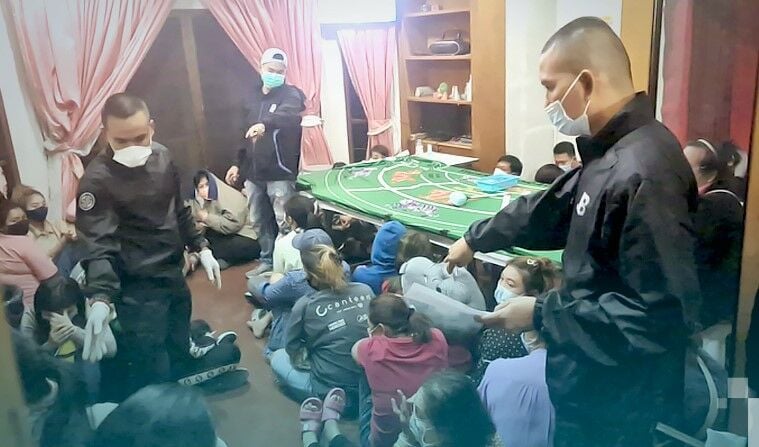 Last night, police raided a house in Nonthaburi and arrested 40 people for allegedly gambling.
According to the deputy chief of the Central Investigation Bureau, 33 are Thais and 7 are migrant workers of the casino. The officials also confiscated decks of cards of the Dragon-Tiger game, plastic chips and some cash as evidence.
During the raid, the migrant workers allegedly revealed that the gambling operations at the home had only been going on for 2 days and that the owner planned to move it to other locations.
Police have been cracking down on gambling after the Covid-19 outbreak at a Rayong gambling den in line with the PM's order made last week to shut down the illegal venues and tracking down "influential figures."
SOURCE: National Thailand
Keep in contact with The Thaiger by following our Facebook page.
Never miss out on future posts by following The Thaiger.
Former finance minister proposes legalisation of gambling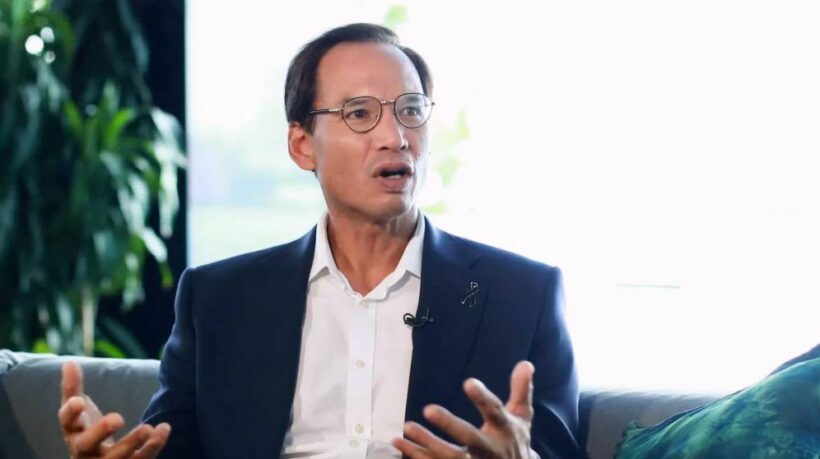 With Covid-19 cases linked to some illegal gambling dens, causing a headache for health officials trying to track down elusive gamblers to contain the virus, the former Finance Minister floated the idea to legalise gambling.
The former Finance Minister and current leader of the Kla Party, Korn Chaitkavanich, claims legalising gambling will help contain the spread of Covid-19. He also hinted that it will gain more tax revenue. If it's legalised, gamblers will spend their money in legal casinos that pay taxes, drawing in more money the government can use for public improvements, he says.
The Royal Thai Police spokesperson insists police are pursuing legal action against owners of the illegal gambling dens. Interior Minister Anuphong Paojinda has also told provincial governors to suppress illegal gambling dens and take responsibility if more gambling dens are found.
SOURCE: Bangkok Post
Keep in contact with The Thaiger by following our Facebook page.
Never miss out on future posts by following The Thaiger.