Pattaya's biggest Songkran party makes way for empty streets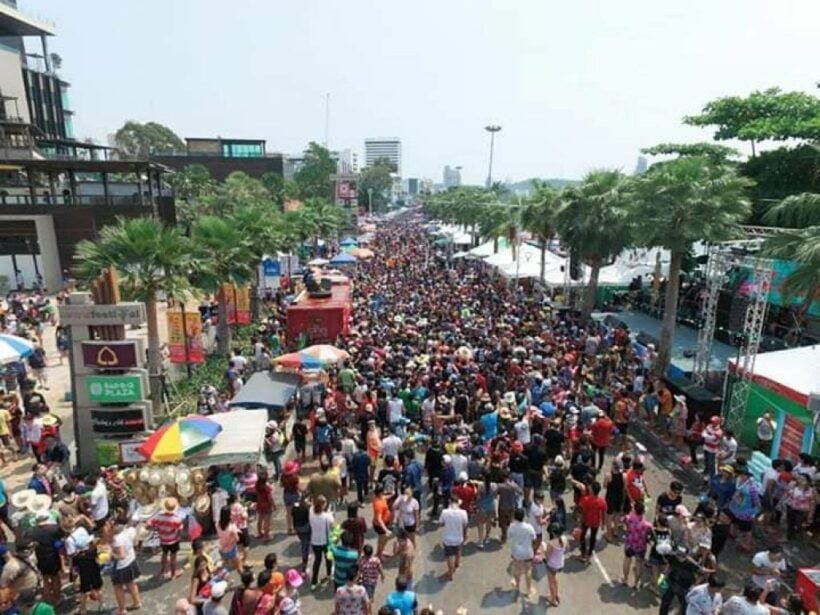 This week in Pattaya, in any other year, there is a traditional celebration known as Wan Lai (the celebration after Songkran) – a week long wet-fest where Thai citizens and tourists come to Pattaya to enjoy post-Songkran on steroids.
In regular years the Pattaya festival draws hundreds of thousands of people from the world a truly unique festival/party, featuring dozens of concerts, events, water throwing, special vendors, shows, drinking (lots of drinking). There are also family gatherings and an overall feeling of positivity and energy for those who participate.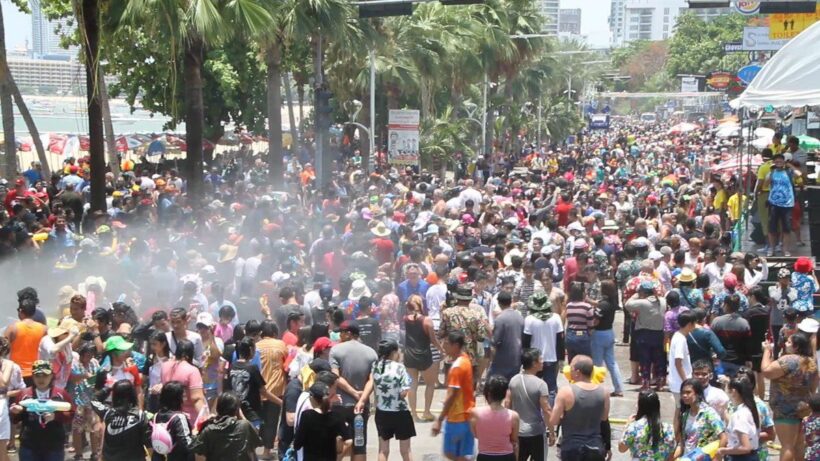 The provincial local source The Pattaya News reports… "It's so big that it is impossible to travel in the city and taxis stop running as the streets fill with revelers celebrating in the back of pickup trucks and vehicles for miles. Even most of those who dislike the Songkran festival (and there are plenty, including those who leave the country for it) generally agree the final day is one wild party and can be a lot of fun."
"Songkran Day in Pattaya is, even more than New Year's Eve in December, the biggest party of the year."
However due to the Covid-19 situation in Thailand, mass gatherings are now banned, and the laws in the Emergency Decree have cancelled events like Songkran and Wan Lai. Alcohol sales are also banned and beaches are closed along with every possible place people could have gathered or socialised.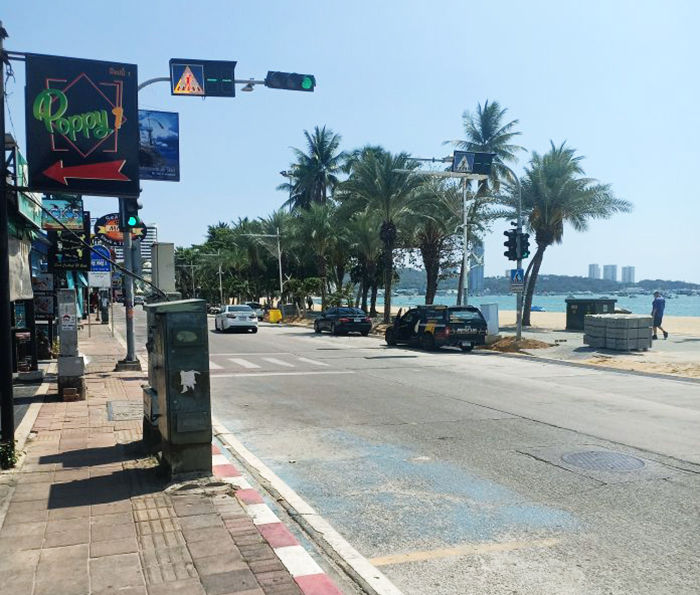 The Thai Government has stated that they still plan to have a Songkran celebration later in the year and promised the Thai people they would still get their annual new year festival, although it will likely be dramatically different and would also depend on the improvement of the situation.
It is unlikely, even if there is a postponed Songkran in the late summer, that the usual millions of tourists will be able to come and enjoy it anyway.
SOURCE: The Pattaya News
Keep in contact with The Thaiger by following our
Facebook page
.
Show of support for Japanese man stranded in Pattaya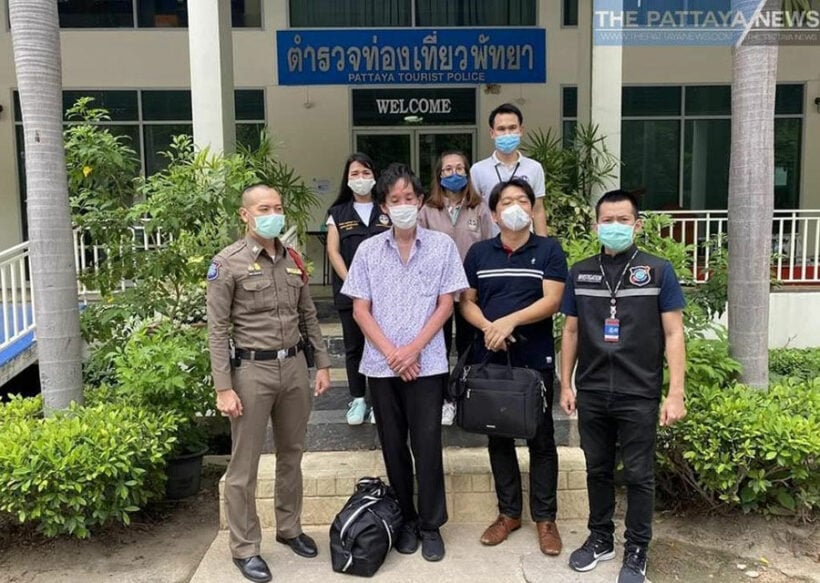 Several local organisations have rallied to help a homeless Japanese man living on Pattaya beach after being left destitute by the Covid-19 crisis. It's understood that Pattaya Tourist Police found the visibly upset man on the beach with his luggage.
After a representative from the Pattaya Japanese Association was called to translate, police learned that the man had been stranded in Pattaya since the outbreak of the Covid-19 virus and had run out of money. The Pattaya News reports that the Pattaya Japanese Association paid for the man to stay in a local hotel and provided him with food, before organising his transport to the Japanese Embassy in Bangkok.
It's understood he is now in the care of the embassy, where officials are arranging for him to return to his family in Japan.
SOURCE: The Pattaya News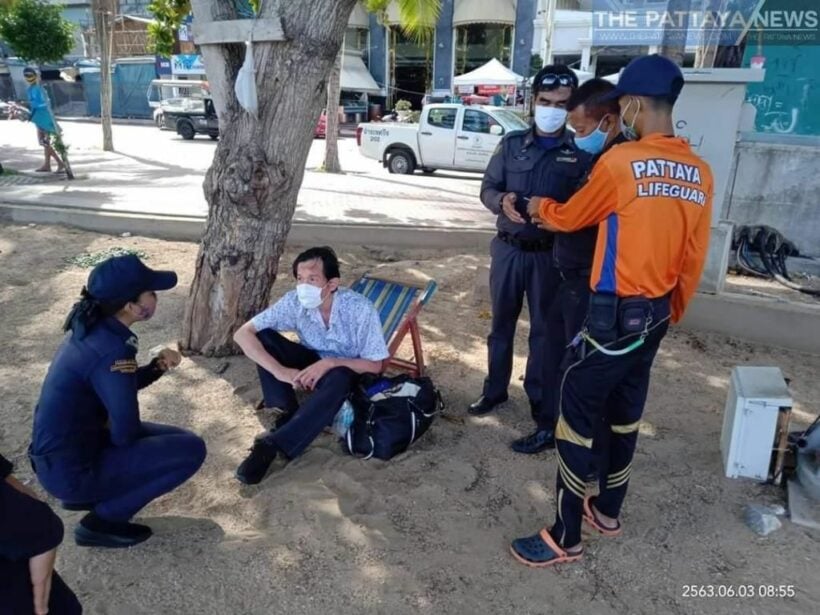 Keep in contact with The Thaiger by following our
Facebook page
.
Robots provide novel approach to virus prevention at Bangkok mall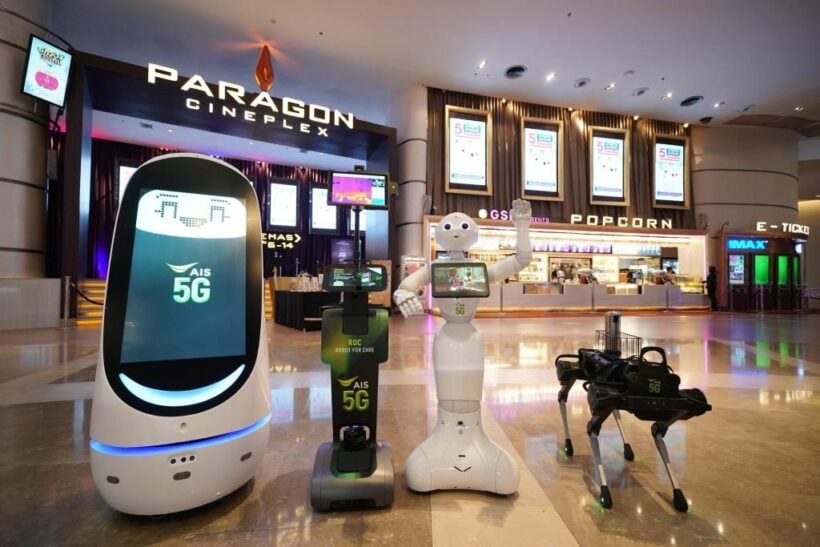 A robot dog is helping protecting people from the coronavirus at a Bangkok shopping centre by dispensing hand sanitiser. It's name is K9 and it runs off 5G internet from the mobile phone operator AIS (The Thaiger smells a PR stunt for the new AIS 5G network). K9 looks like he, or she, needs a head and a wagging tail.
A shopper who came across the robot at Central World mall called it "creepy", but an AIS marketing officer says robots are to assist people "and many people think K9 is cute". There's also the robot ROC, who checks temperatures, and LISA, who helps with customer service. While the robots help with checking temperature and dispensing hand sanitiser, they also help with social distancing, reducing the risk of person to person contact. All the robots run off 5G, which is providing faster internet speed as its rolled out around the country. AIS plans to launch 5G network smartphones by the end of the year.
As shopping malls opened back up last month, preventative measures have been put in place, such as temperature checks before entering, signs throughout reminding people about social distancing and personal hygiene practices. There's also been an app for check ins to assist with contact-tracing should there be a confirmed case within the shopping precincts.
Bangkok's Seacon Square shopping centre, has a machine they call the "Face Bot" which takes temperatures and scans faces to make sure people are wearing a face mask. And Foot pedals were installed at the Srinakarin Department store at the mall bro e used instead of buttons on the elevator.
SOURCE: Agence France Presse
Keep in contact with The Thaiger by following our
Facebook page
.
Prachuap Khiri Khan's scenic Ao Manao beach reopens today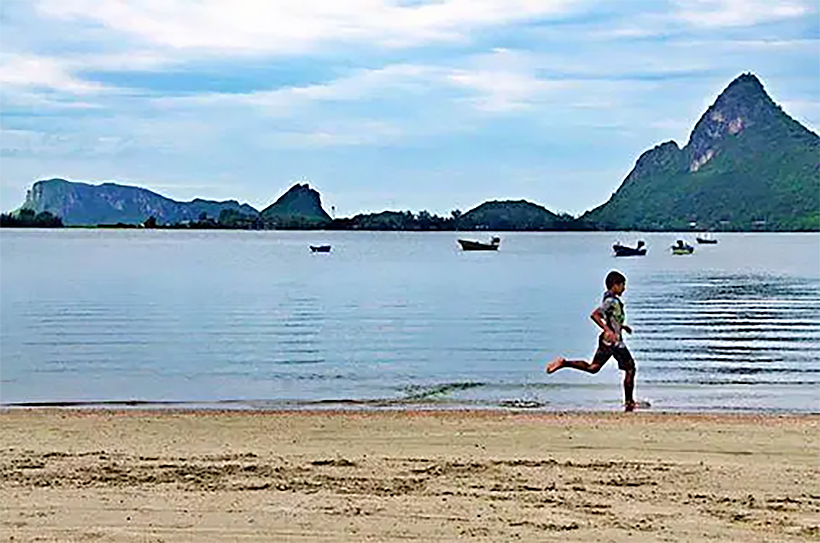 Chon Buri and Hua Hin aren't the only places reopening their beaches. Today, Ao Manao, the scenic beach in the western province of Prachuap Khiri Khan will also be open to the public. The crescent shaped bay belongs to the Air Force Wing 5 miltary base. Like all Thai beaches, it's been closed for two months due to the Covid-19 pandemic. Since Monday, the beachfront Fa Chom Kluen hotel has been available for booking for overnight stays. The beach will also open for swimming.
The reopening of Ao Manao is in contrast to the beaches in neighbouring Phetchaburi province, where an official announcement from the provincial governor allows all beaches including the popular Cha-am beach to reopen, but no swimming or watersports. The governor instead allowed food vendors and other service providers, including those who provide horse riding and beach chairs, to resume business.
In Chon Buri, on the east coast of the Gulf, all beaches in the Pattaya area have been open since June 1. But group activities like beach volleyball, jetskiing and banana boat rides are still not allowed. Those who offer beach chairs for rent must follow social distancing rules by placing the seats at least 1 metre apart, otherwise the service will be suspended. A violation could result in up to a year in prison and/or a fine up to 100,000 baht.
In Phuket, residents can still just look, but not go on, their famed beaches. Hotels have been given permission to open again on the island but few are bothering with the costs and expense as there are few people available to fill rooms. Phuket's airport remains closed although June 15 is being widely tipped, but not confirmed, as the date for re-opening to domestic flights.
Scheduled international flights are still banned until at least the end of June.
In a related development, interprovincial bus operator Nakhonchai Air resumed its services Monday. Travel restrictions under the Emergency Decree had previously banned all trips of more than 300 kilometres.
The company is implementing social distancing rules by allowing passengers to sit only in window seats. Passengers must wear masks all the time and must check in and out before and after boarding the bus by using the Thai Chana app.
SOURCE: Bangkok Post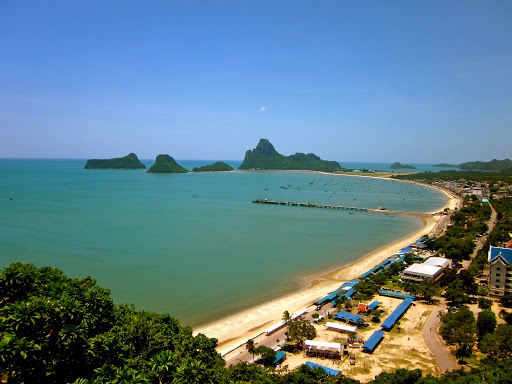 Keep in contact with The Thaiger by following our
Facebook page
.