Oxford says Covid-19 vaccine could be ready by September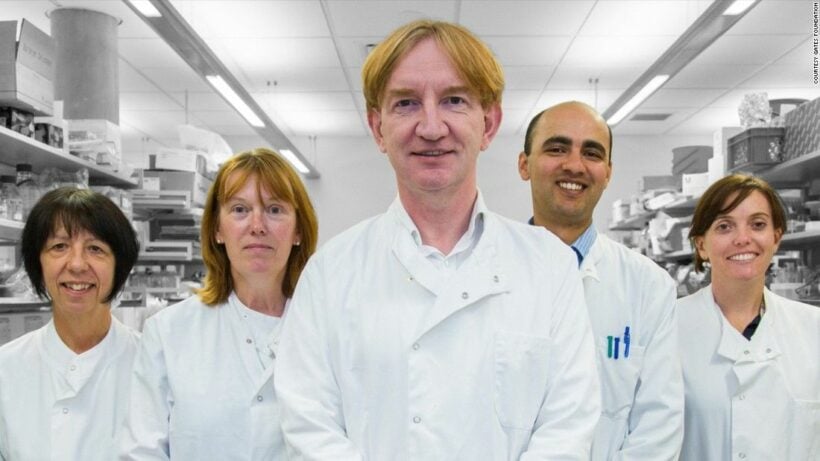 There's a worldwide race to develop a vaccine against the Covid-19 coronavirus, and Oxford University in the UK already claim to have a massive head start.
Research teams generally have to start with small clinical trials of a few hundred volunteers to demonstrate safety. But scientists at the Oxford's Jenner Institute have a jump start on a vaccine, having proved in previous trials that certain inoculations, including one last year against an earlier coronavirus, are harmless to humans.
This has allowed them to leap ahead and schedule tests of their new coronavirus vaccine on more than 6,000 people by the end of May, hoping to show not only that it's safe, but also that it works.
The Oxford team now say that with an emergency approval from regulators, the first few million doses of their vaccine could be available by September, at least several months ahead of any of the other announced efforts… if it proves to be effective.
Now, they've got promising news suggesting it might. Scientists at the US National Institutes of Health last month inoculated six rhesus monkeys with single doses of the Oxford vaccine. The animals were then exposed to heavy quantities of the virus that is causing the pandemic: exposure that has consistently sickened other monkeys in the lab. But more than 28 days later, all six remained healthy.
"The rhesus macaque is pretty much the closest thing we have to humans," a spokeman said, noting that scientists are still analysing the results. He said he expects to share it with other scientists next week and then submit it to a peer-reviewed journal.
But immunity in monkeys is no guarantee that a vaccine will provide the same degree of protection for humans. A Chinese company that recently started a clinical trial with 144 participants, SinoVac, has also said that its vaccine is effective in rhesus macaques. But with dozens of efforts now underway to find a vaccine, the monkey results are the latest indication that Oxford's accelerated venture is emerging as the leader.
Emilio Emini, a director of the vaccine program at the Bill and Melinda Gates Foundation, which is providing financial support to many competing efforts, says the Oxford program is "a very, very fast clinical program."
Which potential vaccine will emerge as the most successful is impossible to know until clinical trial data becomes available.
More than one vaccine would be needed in any case. Some may work more effectively than others in groups like children or older people, or at different costs and dosages. Having more than one variety of vaccine in production will also help avoid bottlenecks in manufacturing, according to Emini.
But as the first to reach such scale, the Oxford trial, even if it fails, will provide lessons about the nature of this coronavirus and about the immune system's responses that can inform governments, donors, drug companies and others hunting for a vaccine.
"This big UK study is actually going to translate to learning a lot about some of the others as well."
All of the others will face the same challenges, including obtaining millions of dollars in funding, persuading regulators to approve human tests, demonstrating a vaccine's safety and after all of that, proving its effectiveness in protecting people from the coronavirus.
Paradoxically, the growing success of efforts to contain the spread of Covid-19, the disease caused by the virus, may present yet another hurdle.
Professor Adrian Hill, the Jenner Institute's director and one of five researchers involved in the effort, says that they are the only people in the country who want the number of new infections to stay up for another few weeks, so we can test our vaccine."
Ethics rules, in general, forbid infecting human test participants with a serious disease. That means the only way to prove that a vaccine works is to inoculate people in a place where the virus is spreading naturally around them.
If social distancing measures or other factors continue to slow the rate of new infections in Britain, he said, the trial might not be able to show that the vaccine makes a difference: Participants who received a placebo might not be infected any more frequently than those who have been given the vaccine. The scientists would have to try again elsewhere, a dilemma that every other vaccine effort will face as well.
SOURCE: New York Times
Keep in contact with The Thaiger by following our
Facebook page
.
Prachuap Khiri Khan's scenic Ao Manao beach reopens today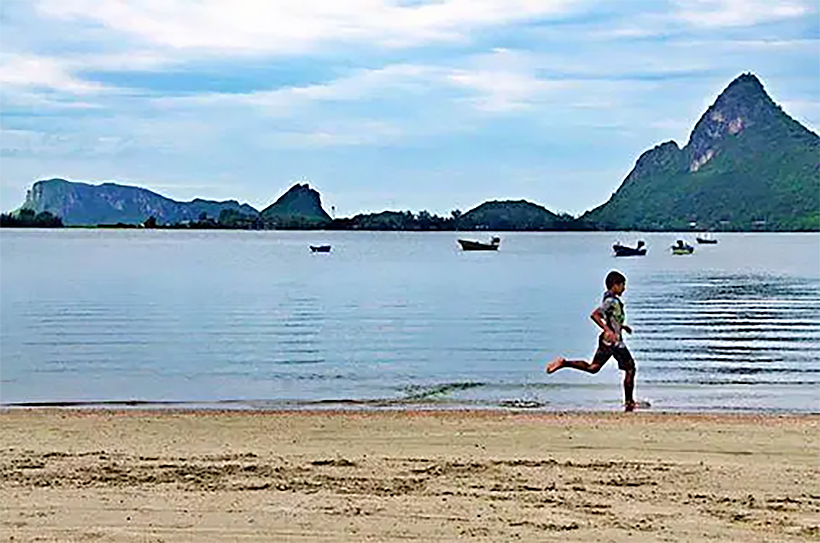 Chon Buri and Hua Hin aren't the only places reopening their beaches. Today, Ao Manao, the scenic beach in the western province of Prachuap Khiri Khan will also be open to the public. The crescent shaped bay belongs to the Air Force Wing 5 miltary base. Like all Thai beaches, it's been closed for two months due to the Covid-19 pandemic. Since Monday, the beachfront Fa Chom Kluen hotel has been available for booking for overnight stays. The beach will also open for swimming.
The reopening of Ao Manao is in contrast to the beaches in neighbouring Phetchaburi province, where an official announcement from the provincial governor allows all beaches including the popular Cha-am beach to reopen, but no swimming or watersports. The governor instead allowed food vendors and other service providers, including those who provide horse riding and beach chairs, to resume business.
In Chon Buri, on the east coast of the Gulf, all beaches in the Pattaya area have been open since June 1. But group activities like beach volleyball, jetskiing and banana boat rides are still not allowed. Those who offer beach chairs for rent must follow social distancing rules by placing the seats at least 1 metre apart, otherwise the service will be suspended. A violation could result in up to a year in prison and/or a fine up to 100,000 baht.
In Phuket, residents can still just look, but not go on, their famed beaches. Hotels have been given permission to open again on the island but few are bothering with the costs and expense as there are few people available to fill rooms. Phuket's airport remains closed although June 15 is being widely tipped, but not confirmed, as the date for re-opening to domestic flights.
Scheduled international flights are still banned until at least the end of June.
In a related development, interprovincial bus operator Nakhonchai Air resumed its services Monday. Travel restrictions under the Emergency Decree had previously banned all trips of more than 300 kilometres.
The company is implementing social distancing rules by allowing passengers to sit only in window seats. Passengers must wear masks all the time and must check in and out before and after boarding the bus by using the Thai Chana app.
SOURCE: Bangkok Post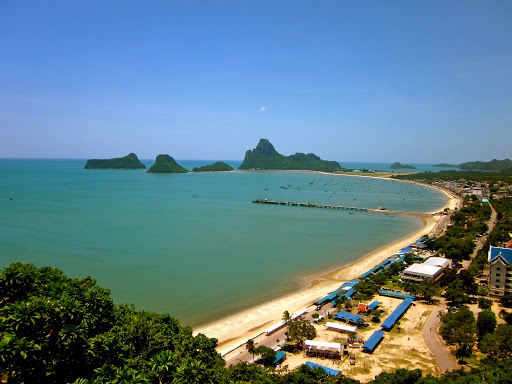 Keep in contact with The Thaiger by following our
Facebook page
.
Electricity discount has been switched off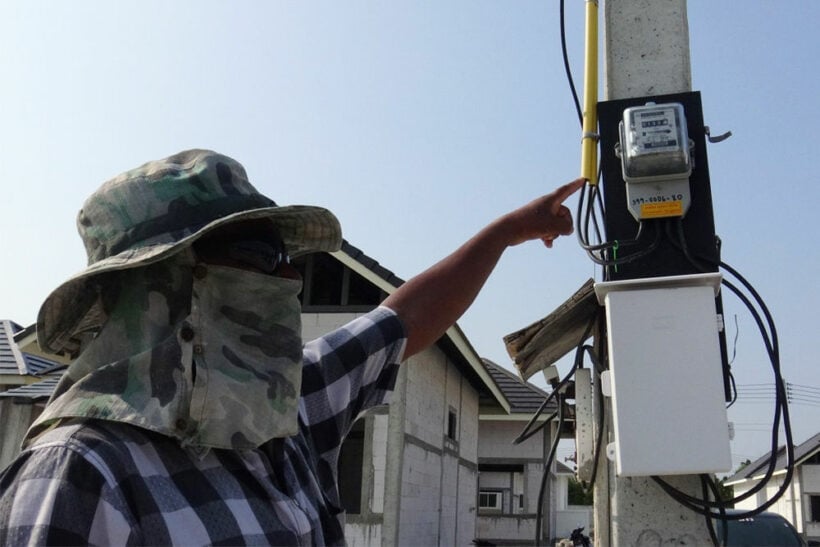 Yesterday the Ministry of Energy announced that the national electricity discount from March to May, which differed based on the amount of electricity used and size and type of the venue, has ended and will not be renewed. But, at best, the discount was merely a perfunctory political gesture, not a useful saving for most Thai residences. The discount was 3% for most residents.
The discount was enacted to ease the financial burden of households and businesses affected by the Covid-19 crisis. About 22 million homes are expected to be affected. The statement, from the energy minister himself, said the discount was not extended as the situation has stabilised and many people are able to return to work, and the country has been reporting daily virus cases in the single digits for weeks.
But Thailand has still not allowed all businesses to open and millions, based on government estimates, remain out of work, especially in the tourism, hospitality sectors, including bars, nightlife, sports and entertainment venues, due to forced closures and a ban on international arrivals. Moreover, schools are still closed, leaving millions of students stuck at home for extended periods.
The Energy Ministry also noted on their website that the hottest time of the year has passed, and gave tips for those still out of work or working from home on how to save money on electric bills.
SOURCE: The Pattaya News
Keep in contact with The Thaiger by following our
Facebook page
.
Government to decide which "red" businesses can reopen in next phase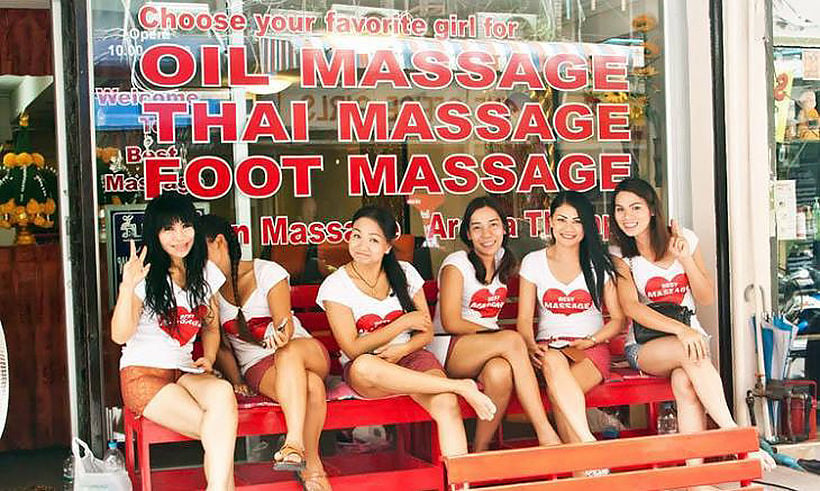 The Centre for Covid-19 Situation Administration revealed today that the government is now considering which high-risk or "red" businesses will be allowed to reopen under Phase 4 of lockdown easing. CCSA spokesman Dr Taweesin Visanuyothin says that the virus could be with us for months or even years, so the government must carefully consider which "red" high-contagion-risk businesses can reopen. The CCSA has asked operators of "red" businesses for their Covid-19 preventive plans and measures so the agency can make a decision on whether they can reopen.
Here are the businesses and activities currently in the running to reopen in the fourth phase:
Educational institutes – for classes, training, and exams
Nurseries and centres for the elderly
Educational science attractions (hundreds of them!)
Meeting rooms holding more than 200 attendees
TV and film productions with crews of more than 100 people
National parks (restricted to certain areas)
Remaining unopened beaches
Amusement parks, playgrounds, and game centres
Gyms, fitness centres, and sports stadiums (that haven't already been opened)
Convention halls larger than 20,000 square metres, for concerts, expos, and events
Entertainment venues, pubs, bars and karaoke outlets
Large massage shops
SOURCE: Nation Thailand
Keep in contact with The Thaiger by following our
Facebook page
.