Mask, hand sanitiser shortages anger people across Thailand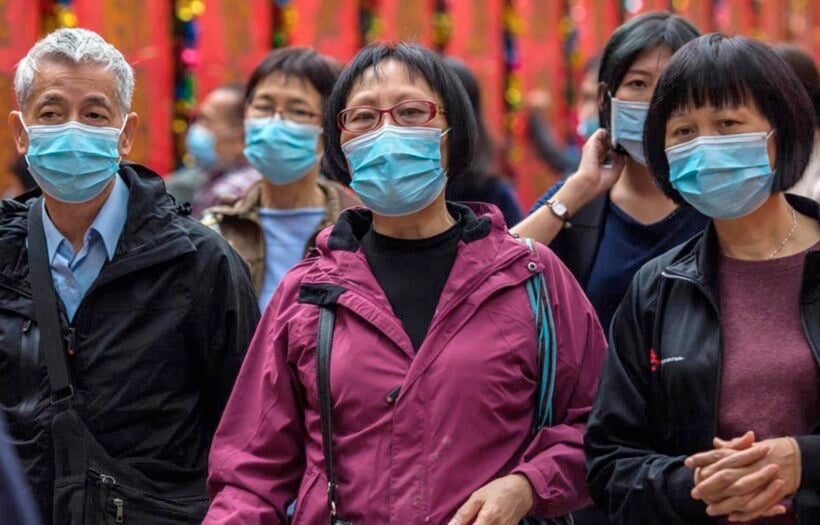 Across the kingdom people are rattled by shortages of face masks and hand sanitiser amid the COVID-19 coronavirus outbreak. Public demand has skyrocketed since the announcement of Thailand's virus-related death. The Private Hospital Association says its medical personnel are being seriously affected by the mask shortage.
A new infection was reported yesterday, bringing the total number of confirmed cases in the country to 43. The new patient is a 22 year old Thai woman who worked as a tour guide along with an already infected patient, a driver of foreign tourists.
A survey conducted by The Bangkok Post yesterday of drug stores in several Bangok districts, spoke to pharmacists and owners, all off whom said their stocks ran out nearly a month ago. They say they don't know when fresh supplies will be available.
"We're out of stock. We sold out of all kinds of face masks and hand sanitizers in the second week of last month."
And it isn't just Bangkok: throughout Thailand netizens are complaining on social media of masks being sold out. In northern Thailand's Chiang Rai city one netizen said she had gone to over 20 pharmacies and all were sold out. She said they couldn't predict when they would have new stock. Some netizens also say online retailers are exploiting the situation, advertising masks at exorbitant prices.
N-95 protective masks, which normally retail for 80-95 baht, are being sold online for 190-220 baht apiece. Meanwhile, the simple green and blue masks, which cost 4 baht at most pharmacies,are being sold online at 15-20 baht each.
The government has made face masks a price-controlled item, with a fixed price of 2.5 baht apiece. However few people can find them at that price. In reality, most people are paying 15-30 baht for each mask.
The Commerce Ministry has imposed heavy penalties on shops and sellers who jack up the prices of masks for a quick profit. So far, 51 people have been caught selling masks at inflated prices. They face up to seven months in prison and a maximum fine of 140,000 baht.
People who find any vendors selling masks at inflated prices can inform the Commerce Department on 1569.
SOURCE: Chiang Rai Times
Keep in contact with Thaiger by following our Facebook page.
Never miss out on future posts by following Thaiger.
China may combine its Covid-19 vaccines to improve efficacy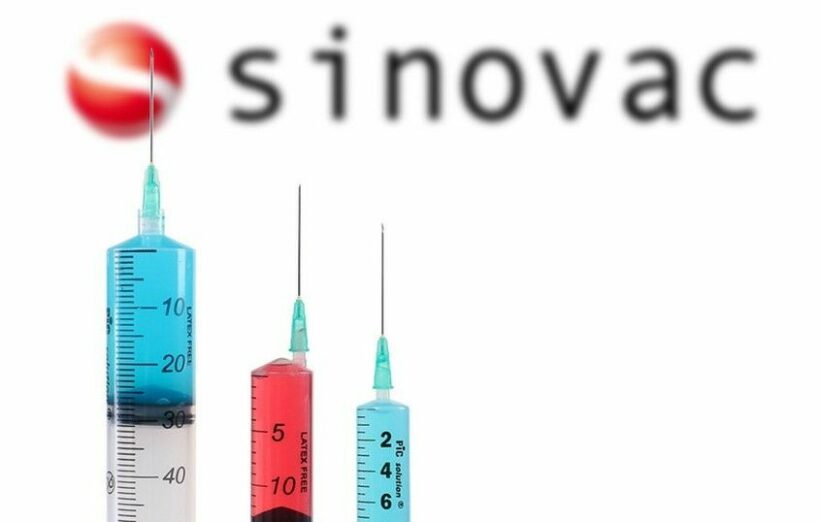 Health officials in China say they may consider combining vaccines to boost their efficacy, after admitting the protection rate is "low". In a rare acknowledgment of weakness, Gao Fu from the Chinese Centres for Disease Control and Prevention admitted the country's vaccines do not offer high levels of protection. He was addressing a conference in the south-western city of Chengdu at the weekend.
According to a Thai PBS World report, China has 4 Covid-19 vaccines and the country plans to produce 3 billion doses by the end of this year. However, data shows that although strict temperature requirements govern their storage and transportation, the Pfizer and Moderna vaccines far outperform their Chinese counterparts in terms of efficacy. As a result, Gao says researchers in China are now considering combining their vaccines. They may also look at altering the number of doses required and/or the amount of time between doses.
"Inoculation using vaccines of different technical lines is being considered."
The Chinese-developed Sinovac jab, currently being rolled out in Thailand, was found to be just over 50% effective in trials involving the Brazilian variant, although a separate Turkish study found it to be 83.5% effective.
Meanwhile, the efficacy rate of a second vaccine, made by the China National Pharmaceutical Group Corporation, aka Sinopharm, is not known. However, the manufacturers say they have developed 2 vaccines and that interim results show them to be 79.4% and 72.5% effective.
Officials in China have long defended the country's vaccines, while casting doubt on those developed by other countries. Chinese vaccines are the only ones being administered in China and the country has also exported millions of jabs around the world.
SOURCE: Thai PBS World
Keep in contact with Thaiger by following our Facebook page.
Never miss out on future posts by following Thaiger.
Sawasdee pi mai – The four days of Songkran 2021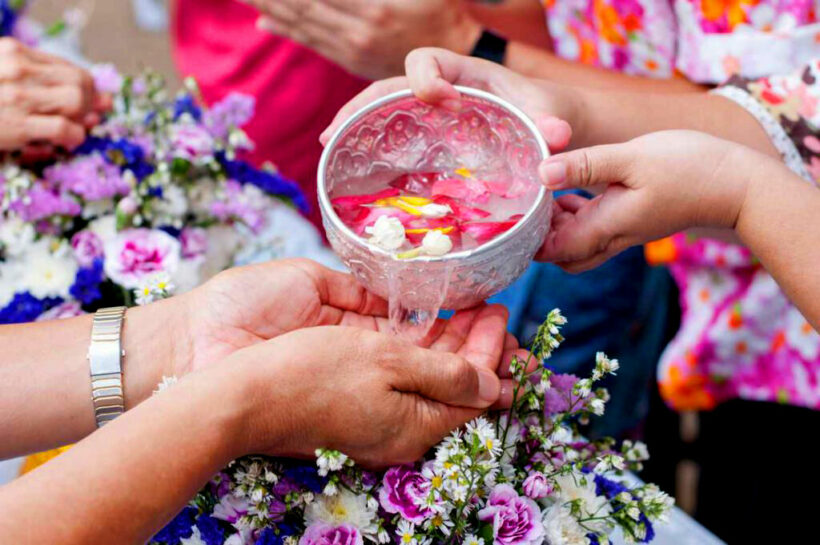 Despite the annual celebrations, water fights and parties being mostly side-lined this year, Songkran goes on for 2021, albeit in a much-subdued form. Many Thais have decided not to head home, but others have already headed out of the city centres to their homes to be with their families. They are being confronted with new restrictions and delays as they reach home province with many provincial officials now imposing quarantine or negative Covid tests to cross provincial borders.
And today, the Bureau of the Royal Household announced the Grand Palace and the Temple of the Emerald will be closed from April 13 due to the current rise in new Covid infections. Other royal palaces are also closed until further notice including Bang Pa In Summer Palace.
Even airlines are having to stop their food and beverage services, again. A January CAAT ban was only lifted a month ago (but some of the discount airlines will still ferry you to your flight in a cramped bus!).
The best we can do for Songkran 2021 is be happy, smile at our Thai hosts on their special day, buy an outrageously colourful Songkran shirt from a road vendor and say Sawasdee Pi Mai to everyone we meet. Let's do our best to add a few smiles to Songkran this year.
Here are some of the original traditions for the Thai New Year celebrations…
Tuesday, April 13 – Wan Sangkhan Lohng
On this day residents clean their houses in preparation of the New Year's festivities. Many provinces have street parades and gatherings at temples or get-togethers at relative's homes.
Wednesday, April 14 – Wan Nao
In preparation for the Buddhist celebratory merry-making the following day, people spend this day preparing cooked meals and preserved cuisine. Buckets of sand were commonly collected and brought into the temples to construct sand chedis, or sand shrines that are then decorated.
Thursday, April 15 – Wan Payawan
As the first day of the New Year, people would gather in the early morning at the wat to offer the food prepared the previous day along with new robes, fruit and other goods to the temple monks. In the past, this was the day where subdued water play began.
Friday, April 16 – Wan Paak Bpee
On the last day of Songkran, people paid their respects to their forebears and poured scented water over the hands of their elders who would then bless those taking part in the celebratory tradition known as rod 'naam daam hua'.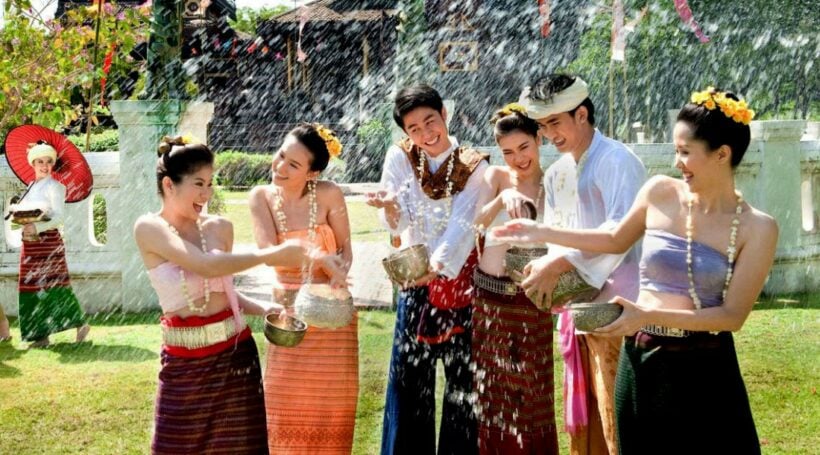 Keep in contact with Thaiger by following our Facebook page.
Never miss out on future posts by following Thaiger.
Health officials say pubs, nightlife venues the new ground zero for third wave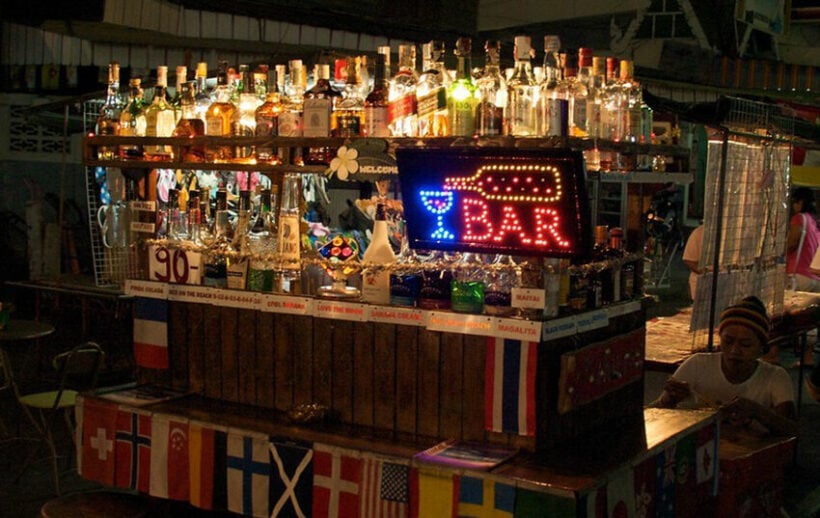 Covid-19 cases continue to rise in Thailand, with 967 new infections reported yesterday, when there were just 26 at the start of the month. Health officials are in no doubt where the surge is coming from, pointing the finger at nightlife venues. A rise in infections in Hua Hin appears to back up the theory first floated after a cluster of infections was linked to Bangkok nightlife.
The Bangkok Post reports that the western province of Prachuap Khiri Khan has recorded 193 cases since the start of the month. 142 of them are in Hua Hin and officials believe they can be traced back to 1 "super-spreader" individual. A 26 year old woman, employed at the Krystal Club in Bangkok, travelled to Hua Hin with her boyfriend on March 30. At the time of her journey, she was showing no sign of infection.
On her first night in Hua Hin, she went to the Maya Exclusive Pub with 7 friends and family members. The next day, she developed a high fever, and the following day, April 1, was informed that her colleagues at the Krystal Club had tested positive for Covid-19. The woman went to a Hua Hin hospital to be tested and was confirmed as infected on April 3.
On April 4, she was admitted to Hua Hin hospital, but by then, the virus was already spreading in Hua Hin. The woman's boyfriend tested positive, as did 140 people in Hua Hin, and 52 in other districts. The Public Health Ministry says the infections can be traced back to the woman's attendance at the Maya pub on March 30.
Officials are using this example to illustrate the role pubs and entertainment venues play in this third wave of the virus. They say at least 137 nightlife establishments in at least 15 provinces are behind new surges of infection. Leading virologist Yong Poovorwan from Chulalongkorn University says the development is all the more concerning, given that the original cluster linked to Bangkok nightlife is the B117 variant, which is far more contagious.
Meanwhile, Opas Karnkawinpong from the Department of Disease Control accuses partygoers of not cooperating with contact-tracing officials, which makes controlling the spread of infection more difficult.
"Many pubgoers do not give us information until two or three days have passed."
SOURCE: Bangkok Post
Keep in contact with Thaiger by following our Facebook page.
Never miss out on future posts by following Thaiger.