Is the "footshake" the new handshake?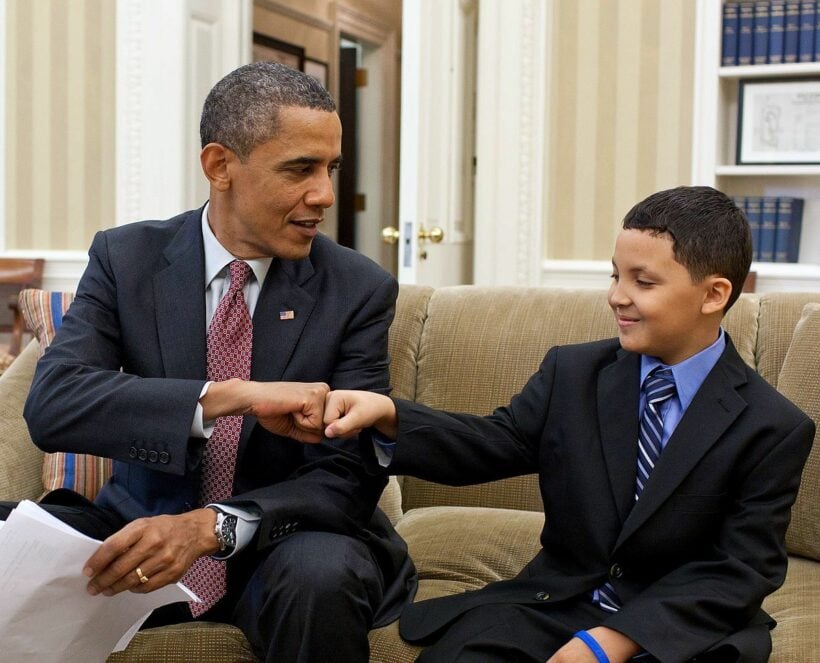 People around the world are changing the way they greet each other due to fears of spreading the COVID-19 coronavirus.
In Beijing, the capital of the country where the outbreak began, red banners tell people not to shake hands but rather to join their own hands as a sign of greeting. Loudspeakers tell people to make the traditional "gong shou" gesture, a fist in the opposite palm, to say hello.
In France, etiquette expert Philippe Lichtfus has suggested that instead of "la bise," the traditional French peck on the cheek, simply looking into a person's eyes can suffice as a greeting. He says handshakes are a relatively recent development that began in the Middle Ages. Newspapers are filled with advice on how to replace kissing on the cheek, and handshaking, a common formality at work.
Brazil's health ministry is recommending citizens not share metal straws used to consume the caffeine-rich South American drink maté, also called chimarrao. Kissing, even if not on the mouth, is highly discouraged as a greeting.
In a sign of the times, Germany's Interior Minister Horst Seehofer on Monday declined Chancellor Angela Merkel's attempt to shake hands, smiling and keeping both his hands to himself. They both laughed and Merkel threw her hand up in the air before taking a seat.
The virus could change one of Spain's most cherished traditions: kissing sculptures of the Virgin Mary in the week leading up to Easter. During the holy week, the faithful queue up to kiss the hands or feet of sculptures of Mary and the saints, seeking their protection. With just a month to go before the week starts, the custom could be banned.
The Martisor festival in Romania marks the beginning of spring, when talismanic strings and flowers are handed out, most often from men to women. But the government is urging people to hand over the flowers and talismans without the accompanying kiss.
"Let's give the flowers but not the kiss."
In Catholic Poland, the faithful are now allowed to take "spiritual communion" instead of consuming the communal bread, or it can be taken in the hands rather than the mouth. Worshippers have also been asked not to dip their hands in holy water when entering and leaving the church and instead make the sign of the cross.
In Iran, where the virus has killed at least 77 people,a video has "gone viral" showing three friends meeting, hands in pockets, two of them wearing masks, tapping their feet against each other as a greeting. A similar video in Lebanon shows popular singer Ragheb Alama and comedian Michel Abou Sleiman tapping their feet while making kissing noises.
Some schools in New Zealand have (temporarily) banned the traditional Maori greeting known as the hongi, which involves people pressing their noses together Wellington polytechnic WelTec said that instead the hongi, its welcome ceremony will instead include a waiata, or Maori song.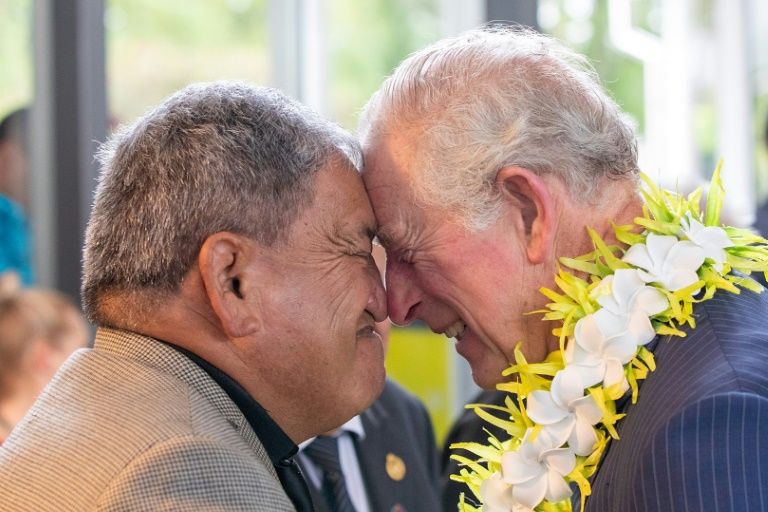 The United Arab Emirates, as well as Qatar, are also advising citizens to stop the traditional "nose to nose" greeting. The UAE says people shouldn't shake hands or kiss. Greet each other "by waving only," a statement said.
In Australia, New South Wales Health Minister Brad Hazzard urges Australians to kiss with caution and suggests a pat on the back instead of a handshake.
"It's a very Australian thing to put your hand out to shake hands, for example. I would be suggesting to the community… it's time Aussies actually gave each other a pat on the back for the time being — no handshaking."
"There are other things that can be done — I'm not going to say don't kiss, but certainly you could be exercising a degree of care and caution with who you choose to kiss."
NBA stars in the US have been given a series of recommendations including bumping fists with fans rather than high-fiving, and avoiding taking items such as pens, balls and jerseys to autograph, ESPN reports. Some players have already taken steps to limit their exposure. Portland Trail Blazers star C.J. McCollum says he's no longer signing autographs due to the outbreak.
"Make sure y'all washing y'all hands with soap for 20 or more seconds & covering ya mouths when you cough," he tweeted.
SOURCE: Thai PBS World
Keep in contact with The Thaiger by following our Facebook page.
Never miss out on future posts by following The Thaiger.


Find more SE Asian News courtesy of The Thaiger.

Broke? Find employment in Southeast Asia with JobCute Thailand. Rich? Invest in real estate across Asia with FazWaz Property Group. Even book medical procedures worldwide with MyMediTravel, all powered by DB Ventures.

Hong Kong partially locks down, forcing thousands to undergo Covid screening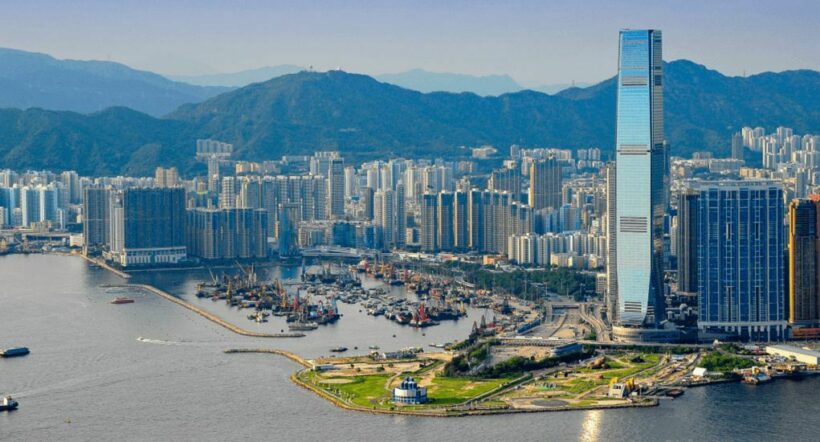 Hong Kong's government is forcing a partial lockdown until 10,000 residents of an area in the Kowloon peninsula, complete a Covid-19 test. The 2 day lockdown in the city's poorest neighbourhood of Jordan, comes after a new strain of the coronavirus was identified, making it the 1st lockdown that the city has seen.
The area, which features many deteriorating buildings and 150 stacked housing blocks, has confirmed 162 confirmed cases of Covid-19 this month, with the ratio of virus detected in sewage samples from buildings there was higher than that of other areas.
Over the last 2 months the city has been hit by a 4th wave of infections with authorities struggling to bring the daily numbers down. Such clusters have hit the low-income neighbourhoods the most, which are notorious for cramped conditions in districts such as Yau Tsim Mong.
In recent days, health officials began mandatory testing in some 70 buildings in the area but the government has now decided to test everyone much to the confusion of local residents. As rumours of a lockdown were leaked to the local media, the government didn't officially announce the measure until this morning. The area is also home to many ethnic minorities, mainly South Asian Hong Kongers, a community that often faces discrimination and poverty.
Earlier in the week a senior health official was criticised when he suggested ethnic minority residents might be spreading the virus more readily because "they like to share food, smoke, drink alcohol and chat together."
The health official's comments also came as a video was released of predominantly white migrants dancing at a packed brunch on the more affluent Hong Kong Island. But those who agreed with the health official pointed to cramped conditions, not race or culture, as being the cause of the virus spreading more easily.
SOURCE: Thai PBS World
Keep in contact with The Thaiger by following our Facebook page.
Never miss out on future posts by following The Thaiger.
Phuket wants Bangkok arrivals to skip quarantine to help tourism revenue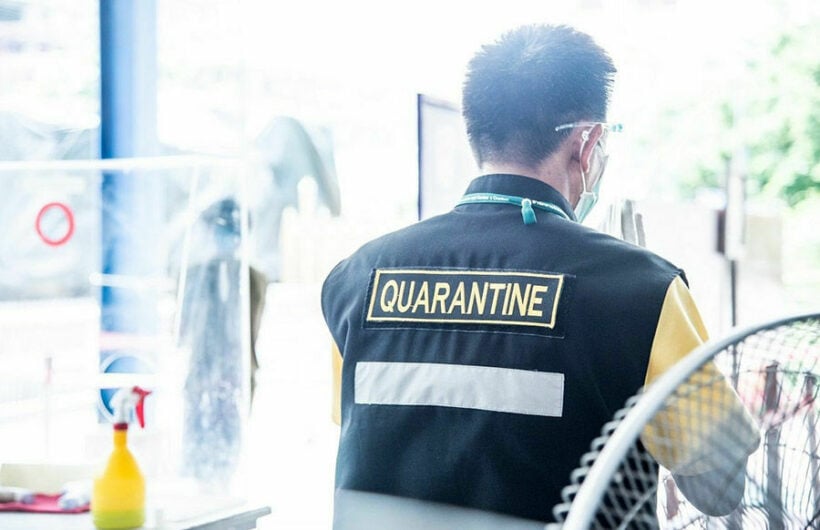 Phuket's tourism representatives are calling for an end to the mandatory quarantine levied at tourists arriving to the province from Bangkok. The tourism delegation have also told Phuket's provincial government to be prepared to start receiving international tourists starting in October.
According to The Phuket News, such a plan would include a requirement for all international travellers to Thailand to have the Covid-19 vaccine. By that time, it is expected that Phuket will have 70% of its population vaccinated, with the timeline possibly being sped up by the province planning to buy the vaccines with its own funds. Such a move would bypass the national government's timeline with the hopes of innoculating registered residents quicker. Governor Narong says such quarantine measures in place currently are preventing the province from profitting off domestic tourism.
"Phuket has been hit hard by the 2nd epidemic. Thai tourists do not come because they do not want to quarantine and follow the difficult steps to enter the province, not to mention there are no foreign tourists at this time."
In a meeting, the PTA President Bhummikitti, said the Covid-19 vaccine was "the last ticket and the last hope" for Phuket tourism, "because Phuket tourism has no way out at this time."
"Thai people are unable to travel due to the second outbreak, and foreign tourists are not to be mentioned at all. Vaccines are the hope of the Phuket tourism sector."
"The private sector wants to get clarity from the government whether we can follow this plan or not, because if it is left like this – open, close, lockdown and so on, as in the past – local businesses are all dead."
Bhummikitti pointed out that the government had promised to work with local industry on all matters related to Covid-19 and keeping the local economy alive. He said that the move would "allow tourism and the Phuket economy to be able to walk once more from having fewer Thai tourists."
Governor Narong said tracking systems will be in place when tourists do come back to the province.
"In order to ensure tourists that Phuket citizens as well as incoming tourists are safe from the Covid-19 virus, there will be a tracking system, and a fund established to be used as a remedy [sic] to help those affected if there is an infection from incoming tourists."
SOURCE: The Phuket News
Keep in contact with The Thaiger by following our Facebook page.
Never miss out on future posts by following The Thaiger.
Eastern provinces growing impatient with safety measures as Covid cases decrease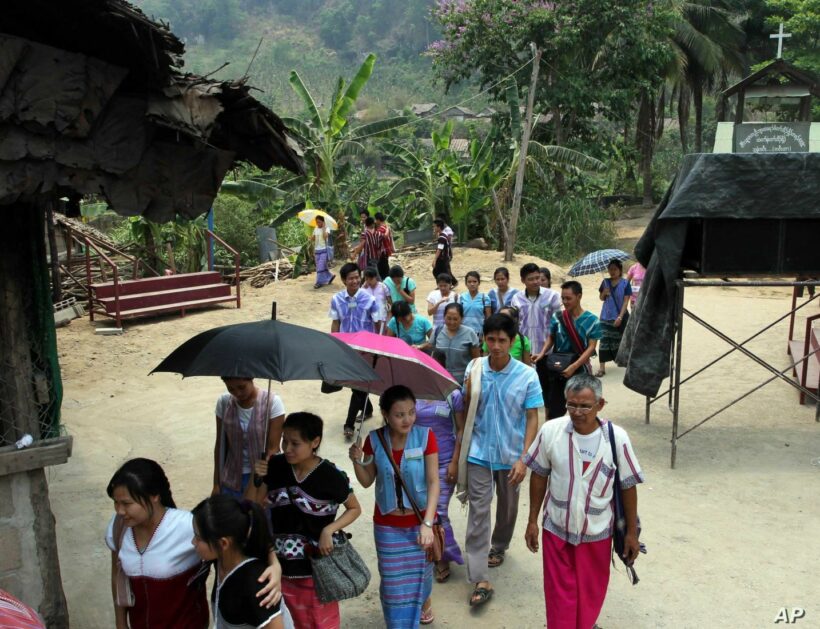 Thailand's eastern provinces are growing impatient as local businesses and residents await a relaxation in Covid-19 safety measures after seeing a drop in cases. Chonburi, Chanthaburi, Trat and Rayong are under a "highly controlled" status set by the CCSA (Samut Sakhon, south west of Bangkok, also falls into the same category at this time). These provinces, along with Samut Sakhon and Samut Prakarn, are under the strictest control measures in the country.
The cause of such tough measures levied upon the provinces was due to a spike in Covid cases after illegal gambling operations in Rayong and Chonburi were found to feature participants with the Covid-19 virus. But now, those areas are reporting very few cases of the virus leaving residents frustrated as they are unable to make a living or travel.
There has been only 1 case in the past 2 days in all 4 of the Eastern provinces. That case was in Rayong, with all other cases being in the low single digits. On top of the low cases, any new cases have been promptly dealt with by requiring contact-tracing, tracking and quarantine. But any hopes of the measures relaxing has been pushed back to the end of the month, with many questioning such a delay.
Even more frustrating is that Pattaya and Ko Chang have largely depended on domestic tourism after foreign tourists were stopped from entering Thailand. But the strict measures are preventing domestic travel as anyone wishing to enter or leave the provinces must have written permission, a move that essentially bans travel.
Bangkok, which has seen more cases reported than all 4 eastern provinces combined, is now easing restrictions by allowing
13 types of businesses
to reopen. The move has baffled the eastern provinces as such businesses are still ordered to shutter. The government has responded, somewhat, by offering a 3,500 baht handout for 2 months, but registration for the handout doesn't start until the end of this month. When the money actually hits residents' pockets is also unknown as it could take weeks.
Keep in contact with The Thaiger by following our Facebook page.
Never miss out on future posts by following The Thaiger.