Sponsorship in a Covid-19 era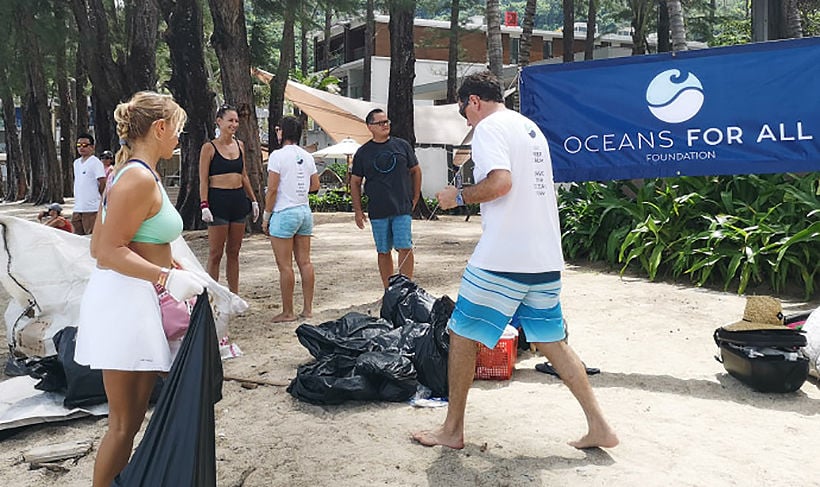 By Paul Poole
Now is not the time to run and hide. As events are being cancelled and postponed due to the effects of Covid-19, rights holders and brands are faced with unprecedented challenges and questions about how best to manage the situation. Naturally, a lot of people ask themselves what the industry will look like on the 'other side'.
Over the last couple of months, we have worked with clients, sponsors and partners, helping them make a decision on what to do with their rights packaging and what 'bounce back' activities to undertake. Every client, sponsor and partner is different but there are a few principles and notions that, in our opinion, are worth taking into account during this time.
It is easy – and in some cases mandatory – to postpone an event, however, we believe that rights holders that go 'against the tide' will be long-term winners. What that looks like will depend on each individual case but now is the time to get creative and test new formats, setups and distribution channels.
The Covid-19 pandemic has created a buyer's market for sponsorship rights – brands are looking for deals and are incentivised to be creative.
There is huge value in the market for brands brave enough to commit budget rather than wait until a return to normality.
There is a clear opportunity for brands not just to be seen as supporting rights holders who are affected financially by prolonged disruption to the calendar, but to be the brand that was there in times of uncertainty. This is a unique opportunity to strengthen relationships and increase brand loyalty.
Make the best of the downtime. Engage your core audiences through insightful and interactive virtual events such as seminars and workshops to strengthen the community – not just to sell. Share experiences, take in new ideas and strengthen brand loyalty in the process.
Many are wondering what consumer demand will look like once lockdown restrictions ease. Will consumers be fearful of travel, live events and socialising, or will we return to pre-pandemic numbers and if so, how fast?
Data suggests that after prolonged restrictions like the ones seen in many countries around the world, consumers are eager to resume some resemblance of normality. According to a survey carried out by IMI International, there is a pent up demand to attend sporting and charity events, concerts and festivals. Now is the time to prepare.
There is no doubt that these are challenging times, however, it is the actors who are arming themselves with the best-available data and making tangible plans on how to move forward in an uncertain environment that are most likely to come out on the other side best prepared to navigate this new reality. That means finding the bridge between your products and services and new needs and mindsets: sell to help – not to move product. Stay active – a lot of marketing activity does not require physical proximity; you can still make powerful marketing happen.
Paul Poole is the founder, managing director and chairman of Paul Poole (South East Asia) Co., Ltd., an independent marketing consultancy based in Bangkok, Thailand. The company specialises in commercial sponsorship and partnership marketing, working with both rights holders and brands. Paul Poole (South East Asia) Co., Ltd. has packaged, sold and managed sponsorship and partnership opportunities for a number of Southeast Asia's leading events.
EMAIL: info@paulpoole.co.th
WEBSITE: www.paulpoole.co.th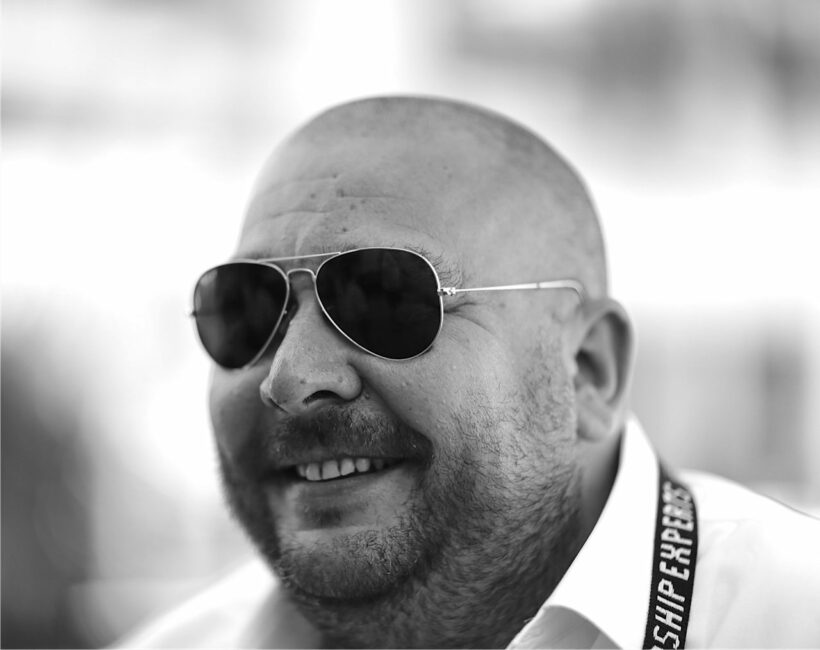 Keep in contact with The Thaiger by following our
Facebook page
.
Government to provide more financial aid to small and medium-sized businesses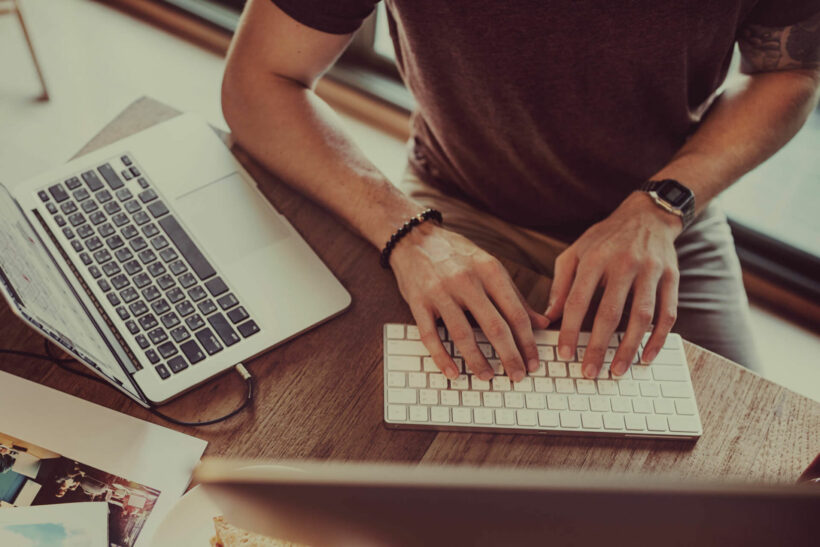 Thailand's Ministry of Finance has been tasked with coming up with plans for additional financial aid to small and medium-sized enterprises affected by the Covid-19 crisis. Government Spokesperson Narumon Pinyosinwat made the announcement yesterday.
"The Ministry of Finance will estimate the budget to be used as well as the loan limit and interest rate, and will present to the Cabinet again in the next meeting."
A source told Nation Thailand the ministry's survey revealed that SME operators, who couldn't get loans at the height of the crisis, were mostly those who had never applied for a loan before and so had no record of their repayment ability. They were refused loans to avoid risk. Furthermore, some SMEs were rejected loans because their status was listed under "non-performing loans," even though they still have the capacity to continue operating.
The source says the Ministry of Finance has assigned the Office of Small and Medium Enterprises Promotion to come up with measures tailored specifically to help SMEs in the above 2 groups, such as providing loans from the OSMEP's fund instead of relying on financial institutions. The measures are expected to be ready by the end of July.
SOURCE: Nation Thailand
Keep in contact with The Thaiger by following our
Facebook page
.
4 new board members for THAI restructure, 1 has airline experience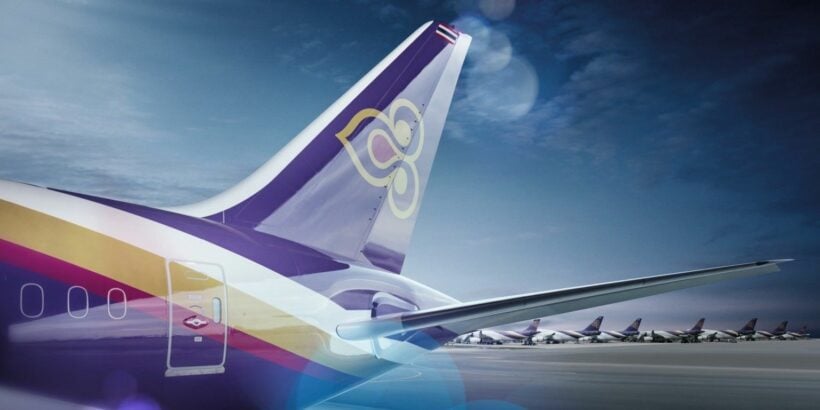 Four new board members for Thai Airways are the face of hope for the national airline as it addresses massive losses and restructuring. The airline's business is now being addressed under the country's Bankruptcy Act.
Piyasvasti Amranand, Pirapan Salirathavibhaga, Boontuck Wungcharoen and Pailin Chuchottaworn have joined the Thai Airways executive board. Piyasvasti served as the airline's president from June 2009 to June 2012.
The four board members were hand-picked by Thai PM Prayut Chan-o-cha, who said he needed "trustworthy people" to help guide the national airline to a more profitable future.
Last week the Thai cabinet approved a plan for the 60 year old airline to enter a court-sanctioned restructuring scheme under the country's bankruptcy law. The plan for Thai Airways to borrow 54 billion baht to stay afloat in another government 'bail out' was met with widespread opposition, from government ministers, prominent businesspeople and social media. The airline has accumulated debts of 244 billion baht. The Covid-19 pandemic has also grounded most of its fleet, massively compounding the airlines' already complex problems.
Also last week, the Stock Exchange of Thailand listed airline informed the SET that the Finance Ministry had sold 3.17% of its majority shareholding in the airline to the state-backed Vayupak Fund on May 22. This reduced the ministry's stake from 51.03% to 47.86% control, stripping Thai Airways of its status as a state enterprise, providing more scope for the new board to restructure the airline and seek private financial assistance.
But the government technically retains a majority stake in the airline if the shares of the Finance Ministry, Vayupak Fund and Government Savings Bank are combined.
2 days ago the PM appointed a 9 member committee to handle the restructuring plan for the ailing airline, chaired by trusted sidekick Deputy PM Wissanu Krea-ngam. The other members are mostly state officials, including the permanent secretaries of the Finance, Transport and Justice ministries as well as the secretary-general of the Securities and Exchange Commission. The four additional board members will help draw up a restructuring plan for the airline.
But critics are warning of potential built-in pitfalls stemming from numerous conflicts of interest. There is no 'aviation' expertise and the "jobs for the boys" criticism will not go away with the new board. They all have impressive backgrounds as senior executives in the private and public sectors.
The airline was already swimming in debt when one of the new board members, Piyasvasti Amranand, became Thai Airways president in 2009. He cut costs at the time by slashing salaries and jobs and reducing unnecessary expenditure. At the same time he was the person responsible for locking the airline into a major aircraft acquisition and starting up the subsidiary Thai Smile – originally meant to be competition for regional low-cost carriers but eventually morphed into a domestic offshoot for Thai Airways leaving the parent company mostly with the international routes.
The other new board members are all politically connected with Prayut and have served in his cabinets or as political advisors. They have all had extensive public service experience heading up multiple Thai enterprises.
Keep in contact with The Thaiger by following our
Facebook page
.
No role for Transport Ministry in Thai Airways rehab plan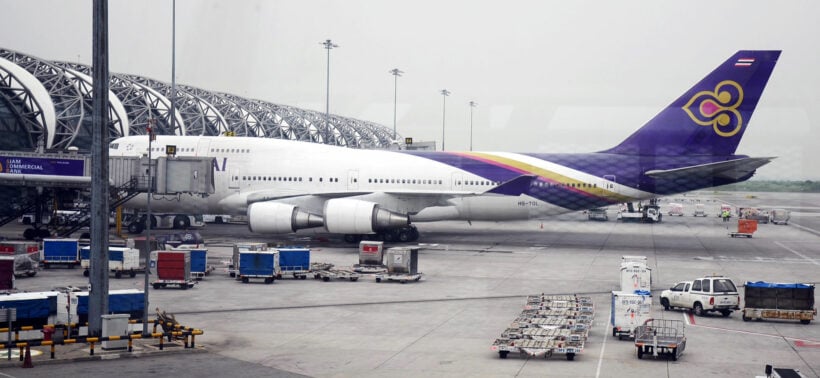 After initially insisting on having a say in the management of the rehabilitation plan for the beleaguered Thai Airways, the Ministry of Transport has conceded that, with its holding in the airline reduced to less than 50%, it no longer has any jurisdiction over what is now a listed public company.
Deputy Transport Minister Thaworn Senneam says the struggling carrier is no longer a state organisation under its control and administration of the court-approved rehabilitation plan now sits with the Finance Ministry.
Thai PBS World reports that both ministries had clashed over who would oversee the plan as, until filing for bankruptcy protection, the airline was both a listed public company with the Finance Ministry as its largest shareholder, and a state enterprise under the Transport Ministry.
The Transport Ministry had hoped to recommend 4 people as members of a "super board" that would oversee the administration of the airline's rehabilitation plan, with other members to be nominated by the Finance Ministry.
The jockeying for position of the 'super board' has already begun with prominent names publicly putting themselves forward.
SOURCE: Thai PBS World
Keep in contact with The Thaiger by following our
Facebook page
.