Covid-19 hotline for forgotten migrant workers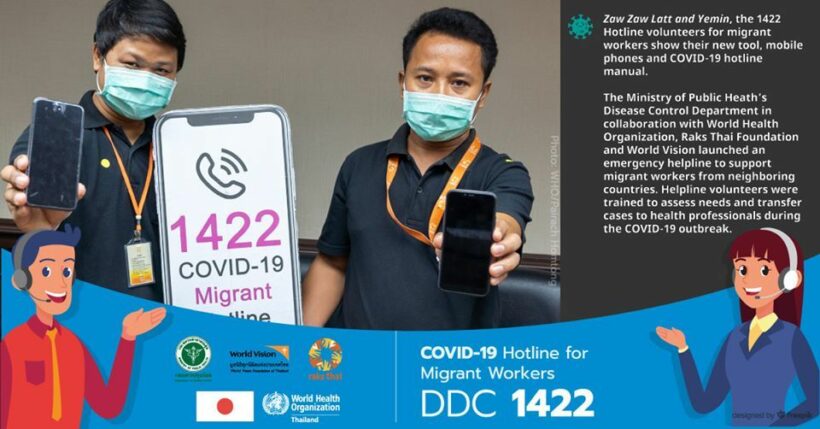 45 year old Maw la Myine is from Myanmar and works for NGO Thai Raks, educating his community about public health issues such as HIV and TB. And now, Covid-19. Maw has a gift for languages, having been a volunteer Mon language teacher to children at home. His ability to speak Thai led to him becoming a translator, liaising between the factory bosses and the workers.
He now provides a hotline service for Burmese, Cambodian and Lao migrant workers, in their native languages, who have fallen between the cracks of any support from the Thai government. Maw's been a vital link to help prevent the spread of misinformation and myths about how the virus is spread.
"The reason I went to law school was to assist my people and even if I am not a lawyer, I can say that I am achieving that goal now."
Last week saw the launch of a migrant hotline (1422) for Covid-19. He acts as one of the hotline's responders.
This means migrants can get culturally and linguistically appropriate information not just on how to protect themselves, but information about testing and treatment as well.
Migrants often live in overcrowded conditions without adequate sanitation for handwashing, and where it is almost impossible to practice physical distancing.
The situation for the region's migrant workers came into stark focus two weeks ago when Singapore's efforts at containing the coronavirus, an early role model for the region, suddenly spiked as cases spiked among its migrant worker population. From exactly 1,000 cases at the start of April to over 20,000 today (Thursday).
Maw says that many migrants may struggle to access health-care services and public health information.
"Language challenges and a fear of engagement with officials may increase the barriers."
The majority of Thailand's migrant workforce have lost all form of income since the Covid-19 crisis began, and are unable to meet their own needs for basics such as food. Even the basic precautions like wearing face masks and using hand sanitiser are a huge challenge when soap and water is not available.
"Someone who shares one room with eight people cannot practise physical distancing. So we emphasise other measures such as leaving the room if you need to sneeze and then washing your hands so you don't spread germs."
This pragmatic approach is echoed by the IOM chief of Mission to Thailand, Dana Graber-Ladek. The IOM recently conducted a rapid assessment that looked into the mass of misinformation to which migrants with lower literacy levels are susceptible.
"This hotline is crucial to ensure that migrants can get the facts they need, and use that information to protect themselves," she said.
"There is an undeserved stigma about migrants and the virus. Their physical environment, such as overcrowded company housing or cramped factory production floors, is beyond their control. They are working in Thailand to send remittances home and take care of their families."
SOURCE: World Health Organisation Thailand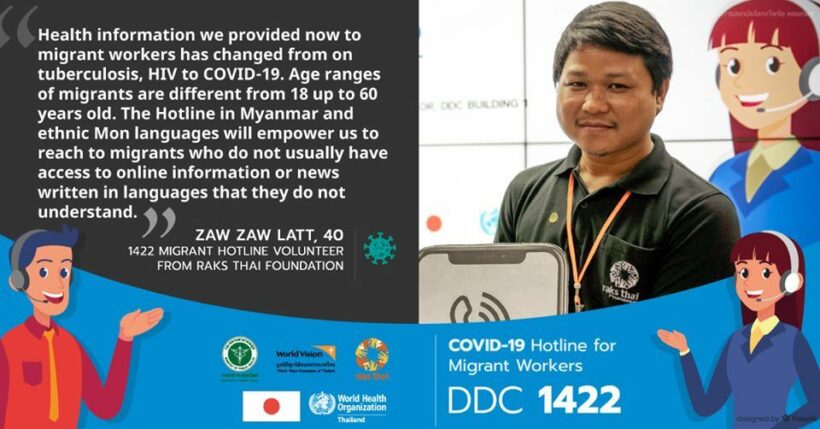 Keep in contact with The Thaiger by following our
Facebook page
.
Cambodia discharges last Covid-19 patient, no new cases in a month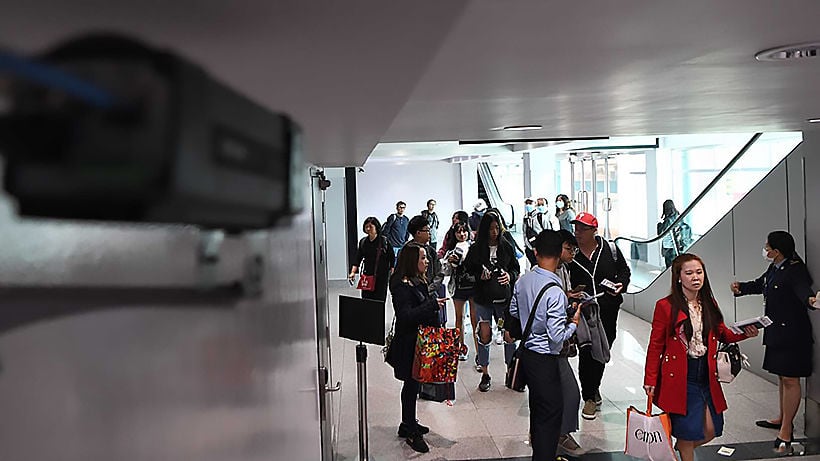 Thailand's neighbour Cambodia has had no new Covid-19 cases for a month and its last patient has recovered and left hospital, leaving the country with 0 cases. But no easing of restrictions related to the virus, including school closures and border entry checks and quarantines, was mentioned in the statement from the Cambodian Ministry of Health. Cambodia's last reported new case was on April 12. A total of 14,684 tests have been done since January, according to the ministry.
A 36 year old woman from Cambodia's northwestern province of Banteay Meanchey was released from the Khmer Soviet Friendship Hospital in Phnom Penh, and was presented to the media in a livestream yesterday, thanking the health authorities.
Cambodia reported a total of 122 cases of the virus and no deaths from since the disease emerged in China and began spreading around the world, infecting more than 4.6 million and killing about 311,000 since January.
Cambodia's Health Minister urged people to stay vigilant and take precautions such as not gathering in large groups.
"We think that most of the cases, generally, are imported, so we must be careful with all checkpoints at the border, at airports, at ports, at land checkpoints."
"People who travel from abroad must have a certificate confirming that they don't have COVID-19. Only then would we allow them in, and once they are in, they will be quarantined for another 14 days."
Cambodia has fared better than most of its neighbours and other ASEAN nations. By comparison, as of today, Singapore has reported 27,635 cases and 22 deaths; Malaysia has reported 6,872 cases and 113 deaths; Indonesia 17,025 cases and 1,089 deaths, the Philippines 12,305 cases and 817 deaths; Thailand 3,025 cases and 56 deaths; Vietnam 318 cases and no deaths, Brunei 141 cases and 1 death, and Laos has reported 19 cases with no deaths.
SOURCE: Reuters | worldometers.info
Keep in contact with The Thaiger by following our
Facebook page
.
Thailand names 5 more ASEAN countries as 'high risk', 4 are border nations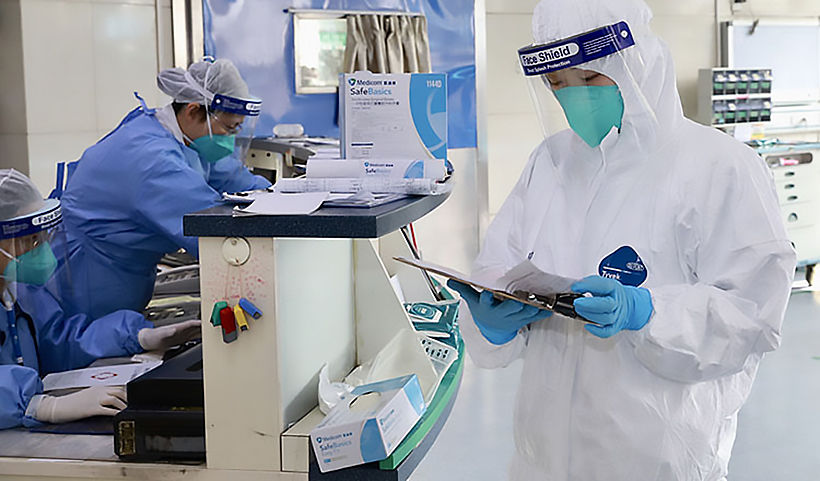 A Ministry of Public Health announcement yesterday, signed by Deputy PM and Public Health Minister Anutin Charnvirakul, and published in the Royal Gazette, claims the Covid-19 situation in 5 nearby countries is escalating. Malaysia, Cambodia, Laos, Indonesia and Myanmar have now been added to the list of countries and territories considered as high risk areas for infection.
On March 6, Thailand had named four countries: China (including Hong Kong and Macau), South Korea, Italy and Iran, as being high risk areas for Covid-19 infection, though Hong Kong and South Korea have contained their outbreaks admirably.
Somehow the recent surge in cases in Singapore, which has doubled its number of active cases in just six days, escaped the Minister's attention. The island state now has 10,141 cases making it the highest number of cases in South east Asia.
The announcement makes the re-opening of borders with the neighbouring countries for trade and travel unlikely in the short-term. It would also make a resumption of flights to and from these countries unlikely to begin again soon.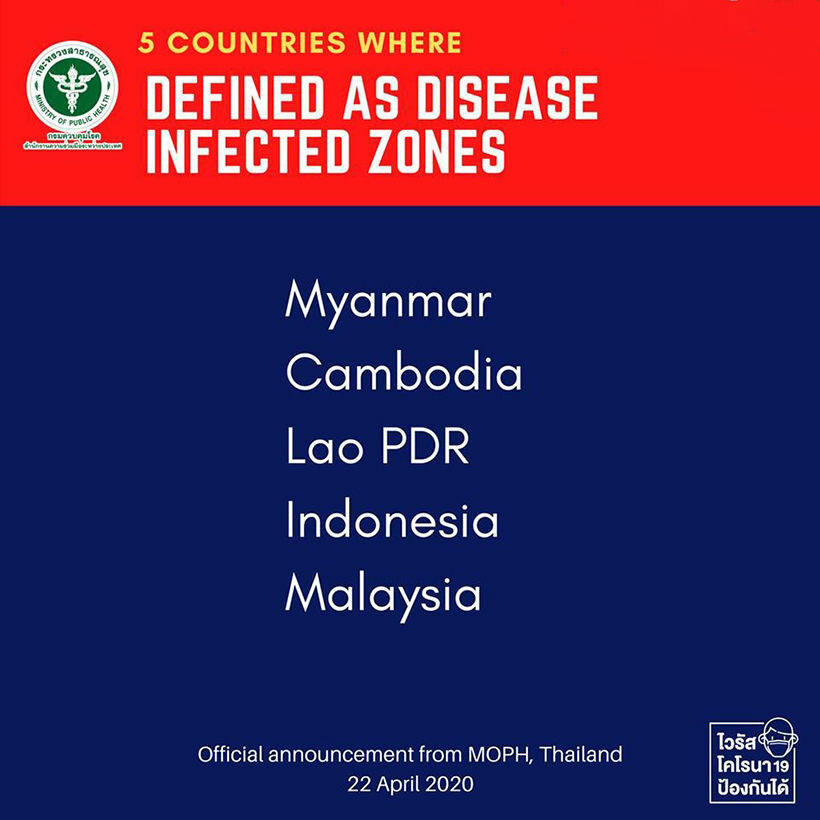 Here is the text of a government press release:
"The Ministry of Public Health has issued a new announcement, defining five more countries as dangerous communicable disease areas for the coronavirus disease 2019 (Covid-19).
The "Announcement Regarding the Areas Outside the Kingdom Which Are Considered Dangerous Communicable Disease Areas for Covid-19" is in effect from 23 April 2020 onwards, after it was published in the Royal Gazette on 22 April 2020.
In this announcement, the five countries include Malaysia, the Kingdom of Cambodia, the Lao People's Democratic Republic, the Republic of Indonesia, and the Republic of the Union of Myanmar.
The Ministry of Public Health in early March 2020 defined four countries as dangerous communicable disease areas. The four countries include the Republic of Korea, the People's Republic of China (including Hong Kong and Macao Special Administrative Regions), the Republic of Italy, and the Islamic Republic of Iran."
The new announcement brings the number of dangerous communicable disease areas for Covid-19 outside the Kingdom to nine. It was issued as Thailand is facing a high risk of Covid-19 from travelers from the countries sharing borders with Thailand.
SOURCES: The Nation Thailand | The Pattaya News
Keep in contact with The Thaiger by following our
Facebook page
.
Stranded migrant workers can stay and work in Thailand, for now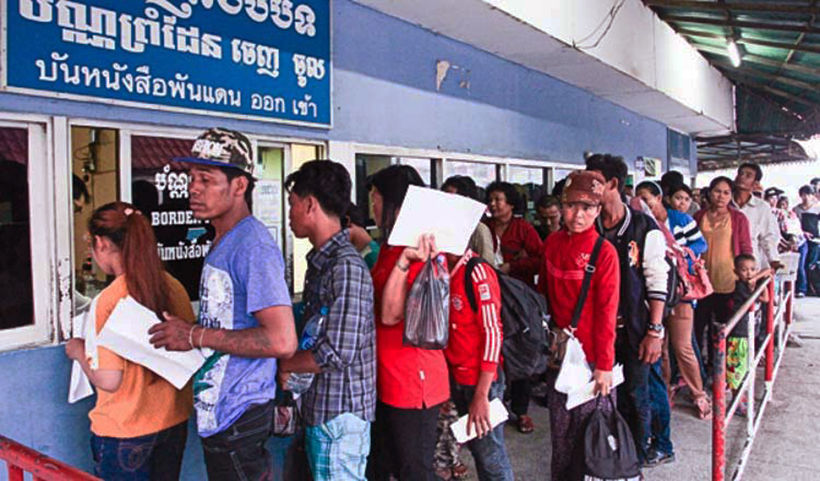 Today the Thai Labour Ministy is allowing stranded workers from Laos, Cambodia and Myanmar to stay and work beyond the expiration date of their work permits, due to the recent closure of their borders.
Labour Minister Mom Ratchawongse Chatumongol Sonakul says that the migrant workers are allowed to continue with their work until the borders reopen.
"This decision will benefit 108.586 migrant workers. They consist of 44,222 workers brought into the country to work for 4 years, based on memorandums of understanding with neighbouring countries, and 64,364 workers who hold border passes and work in border areas on a daily seasonal basis."
SOURCE: Bangkok Post
Keep in contact with The Thaiger by following our
Facebook page
.