Coronavirus myths: Eight things you should probably already know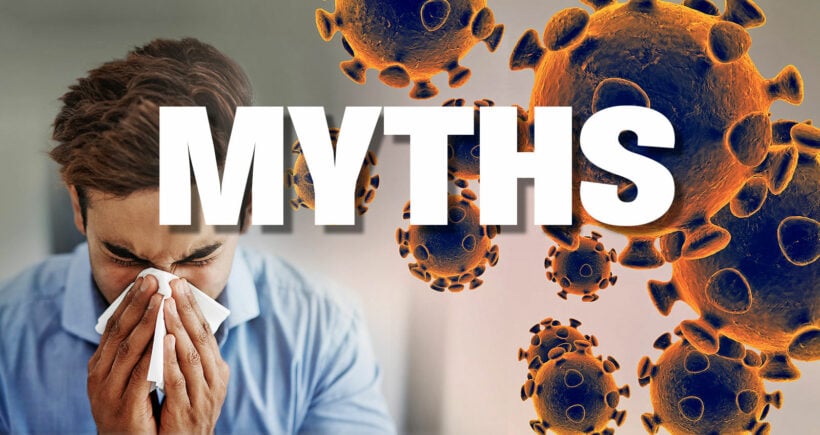 Two months after the first cases came to the attention of the world, a lot more is known about the coronavirus, aka. Covid-19. Here's a few well established myths and a few scientific facts.
MYTH: 'Face masks don't work'
Wearing a face mask is no guarantee that you won't be infected. However, masks are effective at capturing droplets and larger airborne particles in the seconds after an infected patient has coughed or spluttered – the main transmission route of coronavirus. Some studies estimate a roughly five-times protection versus no barrier at all.
Within health care facilities, special respirators called "N95 respirators" have been shown to greatly reduce the spread of the virus among medical staff. People require training to properly fit N95 respirators around their noses, cheeks and chins to ensure that no air can sneak around the edges of the mask; and wearers must also learn to check the equipment for damage after each use. These are very different than the flimsy paper masks people walk around with.
If you are likely to be in close contact with someone infected, a properly-worn mask limitss the chance of the disease being passed on. If you're just walking around town and not in close contact with others, wearing a mask is unlikely to make any difference. The cheap, paper masks, often passed out for free by authorities are close to useless.
MYTH: The virus was made in a lab by humans
No evidence suggests that the virus is man-made. But the conspiracy theory has been a popular piece of fake news that keeps popping up in rubbish tabloid and social media. SARS-CoV-2 closely resembles two other coronaviruses that have triggered outbreaks in recent decades, SARS-CoV and MERS-CoV, and all three viruses seem to have originated in bats. Unless there is a gang of super-bats that have conspired to create Covid-19 in their secret cave-lab, there is absolutely no evidence that this has either occurred or would even been possible.
In short, the characteristics of SARS-CoV-2 fall in line with what we know about other naturally occurring coronaviruses that made the jump from animals to people.
MYTH: The virus is just a mutation of the common cold
Wrong. Coronavirus is a large family of viruses that includes many different diseases. All five of the known 'flu' coronaviruses have spiky projections on their surfaces and utilise so-called "spike proteins" to infect host cells. However, the four cold coronaviruses – named 229E, NL63, OC43 and HKU1 – all utilise humans as their primary hosts. SARS-CoV-2 shares about 90% of its genetic material with coronaviruses that infect bats, which suggests that the virus originated in bats and later hopped to humans.
Evidence suggests that the virus passed through an intermediate animal before infecting humans. Similarly, the SARS virus jumped from bats to civets (cat-like nocturnal mammals) on its way into people, whereas MERS infected camels before spreading to humans – livescience.com
MYTH: 'It is no worse or more dangerous than a normal flu'
Many individuals who get coronavirus will experience nothing worse than normal flu symptoms – sniffling, coughing, congestion and felling of illness. But the overall profile of the disease, including its mortality rate, could end up reflecting a more serious profile. This week, a World Health Organisation spokesperson, Bruce Aylward, who led an international mission to China to learn about the virus, noted that cases of the disease are now well exposed, it's not just 'the tip of the iceberg".
If borne out by further testing, this could mean that current estimates of a roughly 1-2% fatality rate are accurate. This would show Covid-19 about 10 times more deadly than currently understood seasonal flus, which are estimated to kill between 300,000 and 660,000 around the world each year.
MYTH: 'Covid-19 only kills the elderly'
Most people who are not elderly and do not have underlying health conditions will not become critically ill from Covid-19. That's broadly true given the current cases studied in detail. But Covid-19 still has a higher chance of leading to serious respiratory symptoms, or potentially death, when compared to seasonal flu. There are other at-risk groups – health workers, who are more likely to be exposed to the virus.
The active precautions by communities around the world, to contain the situation in their immediate environment, will automatically be more likely to protect potential at-risk groups, like children. But, statistically, the majority of deaths have been in the elderly and in cases where there have been underlying causes. But there are children and previously healthy adults among the list of people who have succumbed to the virus.
MYTH: 'You would have to be with an infected person for 10 minutes'
For flu, some hospital guidelines define exposure as being within 2 metres of an infected person who sneezes or coughs for 10 minutes or longer. However, it is possible to be infected with shorter interactions (even seconds) or by picking the virus up from contaminated surfaces (although this is thought to be a less common route of transmission).
MYTH: 'A vaccine will be ready soon'
Scientists were quick to respond to this new strain of coronavirus, in the same family as the SERS and MERS viruses. Development os a vaccine, helped by the early discovery of the genetic sequence by Chinese researchers, is progressing much quicker than in the past. But a viable vaccine could be a long way off.
Several teams, separately around the globe, are now testing possible candidate vaccines in animal experiments. But the trials required before a commercial vaccine could be commercially rolled out are still at least a year away. Early human trials will also have to wait for possible side-effects and full evaluation.
MYTH: You can catch coronavirus eating at Chinese restaurants
Yes, some people actually believe this. By that logic, you'd also have to avoid Italian, Korean, Japanese and Iranian restaurants, given that those countries have also been facing an outbreak.
You have no more chance of getting infected by coronavirus, or anything else for that matter, at any Chinese restaurant, than being bitten by a giraffe in a telephone box.
I've had a dodgy Sweet & Sour Pork once and a Special Fried Rice that wasn't very special, but I never caught coronavirus.
---
Early in the coronavirus news cycle there were many, many fake and invalid claims made about the virus. We listed a few HERE.
Keep in contact with The Thaiger by following our
Facebook page
.


Find more SE Asian News courtesy of The Thaiger.

Broke? Find employment in Southeast Asia with JobCute Thailand and SmartJob Indonesia. Rich? Invest in real estate across Asia with FazWaz Property Group or get out on a yacht anywhere with Boatcrowd. Even book medical procedures worldwide with MyMediTravel, all powered by DB Ventures.

Phuket migrant workers permitted to return home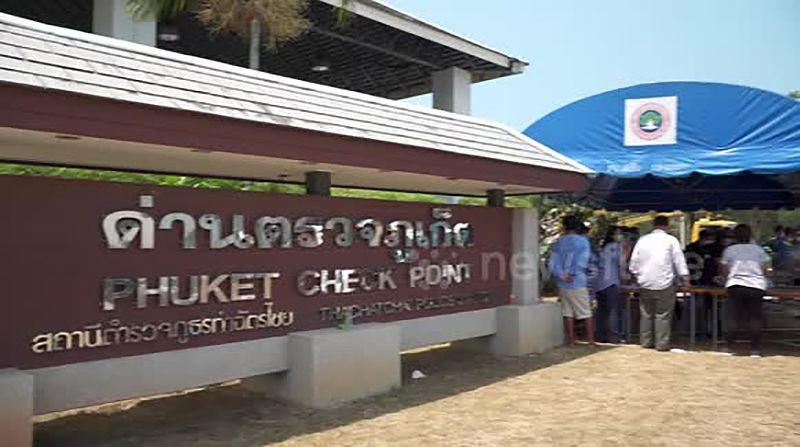 Some migrant workers were allowed to leave Phuket to return to their homes yesterday, as the provincial administration agreed to temporarily lift the travel ban so they could rejoin their families.
One worker who hails from the nearby province of Nakhon Si Thammarat, told Thai PBS that he has been out of work for 2 months, and his family could no longer earn a living in Phuket. His wife was also out of work because the hotel she was employed with was recently ordered closed , along with other hotels on the island, by the governor.
Now both out of work, the unemployed husband and wife asked Phuket administration if they may return to their home province where they would at least have free accommodation and food to eat, plus be back with their families.
Since the provincial administration restricted the movement of people in and out of the province to slow the spread of Covid-19, unemployed migrant workers have not been permitted to leave until now.
Before leaving Phuket yesterday, a senior official explained to the workers about the need to restrict travel, and after their departure, they will not be allowed to return until at least the end of this month. The workers insisted that they was willing to enter mandatory quarantine for 14 days at a designated facility.
Keep in contact with The Thaiger by following our
Facebook page
.
UPDATE: Visa amnesty signed by PM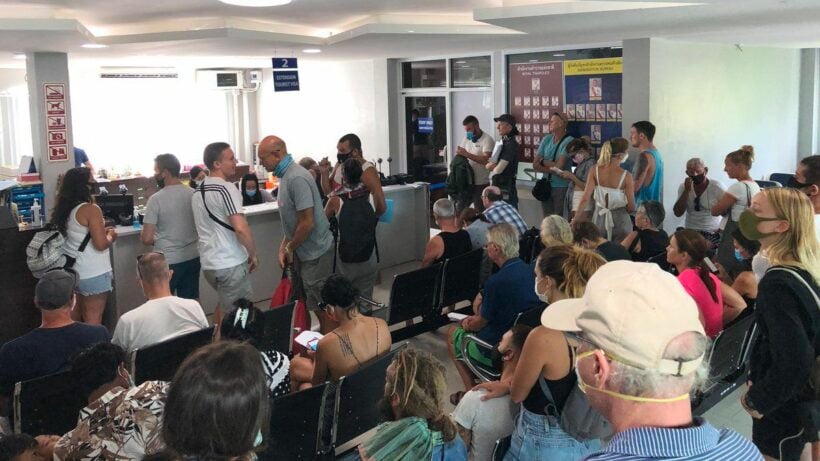 UPDATE: PM Prayut Chan-o-cha today signed an executive order granting visa amnesty to foreigners left stranded in Thailand by the Covid-19 coronavirus pandemic.
The order, released by the Ministry of Interior, grants "special permission for some classes of aliens to stay in the Kingdom."
It was signed by Prayuth and head of the Ministry of Interior, Anupong Paochinda.
ORIGINAL STORY:
With many flights cancelled, entire fleets grounded and hotels ordered closed, thousands of tourists and expats across Thailand are in a state of limbo… unable to leave, not allowed to stay. To make matters worse, social distancing requirements are creating chaos at crowded immigration offices nationwide, and onerous new requirements have been added for visa extensions. The situation has put foreigners and immigration officials at additional risk.
But the Immigration Bureau has announced that the Cabinet has approved a plan to offer automatic visa extensions for foreigners, though it will not come into effect until it has been signed by PM Prayut Chan-o-cha.
An immigration spokesman says a set of new rules, which also includes visa amnesty, has been approved by the Ministry of Interior Affairs and is due to be inked by the PM soon. The measure follows complaints of overcrowding and risk of virus infection at immigration offices across the country.
"It will be signed by the PM soon. Please wait for official announcements and don't fall for online rumours."
Details of the new rules emerged yesterday after local blogger Richard Barrow wrote on his social media platforms that the bureau has proposed plans to give every foreign national an automatic 30 day stay extension, citing sources within Immigration.
Richard also noted that the 90-day reporting will be temporarily suspended and those who have obtained permanent resident status will not lose their status if they are not able to return to Thailand within a one year period.
Visa amnesty will be granted to every foreigner, but the post did not elaborate on how it will be enforced.
The Immigration Bureau has already approved the proposal to offer automatic extension of stay to foreigners in #Thailand. They are waiting to implement it but they cannot do anything until it has been signed by the PM. They understand your anger & ask you to be patient. THREAD >>

— Richard Barrow in Thailand 🇹🇭🇬🇧 (@RichardBarrow) April 7, 2020
"This is ready to be implemented straight away, but the Immigration Bureau cannot start until it has been signed by the PM. From what I understand, it's already in the prime minister's office. They are optimistic he will sign it very soon."
"I just got off the phone with another Immigration official. So, it looks like the photos that I tweeted of long queues have caught the attention of the right people."
But immigration officials said that concerned foreigners shouldn't rely on online rumours…
"Who is he? He is not the Immigration Bureau. How could he come out to say something like that?We will make official announcements when it becomes effective."
SOURCE: Khaosod English | thaivisa
Keep in contact with The Thaiger by following our
Facebook page
.
Phuket officially announces restricted travel between districts from April 13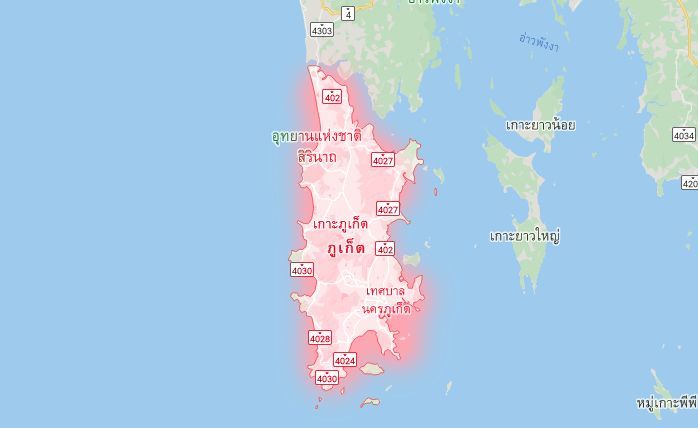 Phuket prepares to close off every district on April 13, for 14 days. Phuket officials have already ordered the closure of more than 6 sub-districts includes Patong, Kathu, Rawai, Karon, Kata and Pla Klok Districts.
Pakpong Thawiphat, the Phuket Governor has given a live interview on MCOT, explaining in-depth that Phuket will close all the remaining sub-districts from April 13 for 14 days. He stressed that it is not a new curfew as people will still be able to travel within their own district.
The Phuket Communicable Disease Committee have also agreed that the remaining sub-districts should be shut down and all 17 districts will have a screening point along roads into their areas.
The reduction of movement from the locals will allow officials to help prevent further spread of the disease.
The announcement say that you are allowed to leave your house for important errands (including shopping for food and supplies, or medical care) but you must follow the 10pm – 4am curfew and not to travel between the districts. The Communicable Disease Committee Phuket say they hope that the situation would have improved by April 30.
🔴 #ด่วน❗️ #ภูเก็ต #ปิดทุกตำบลเริ่ม 13 เม.ย. นี่ผู้ว่าราชการจังหวัดภูเก็ต ให้สัมภาษณ์สดช่อง 9 MCOT เมื่อสักครู่ว่า ภูเก็ตมีทั้งหมด 17 ตำบล สั่งปิดไปแล้ว 6 ตำบล อีก 11 ตำบลที่เหลือ จะถูกสั่งปิดทั้งหมด ภายในวันที่ 13 นี้ (วันสงกรานต์คือ วันปิดเกาะโดยสมบูรณ์) เป็นเวลาทั้งสิ้น 14 วัน ผู้คนยังคงออกนอกเคหะสถานได้ แต่ออกนอกเขตตำบลไม่ได้ ให้อยู่แต่ในตำบลของตนเอง และภูเก็ตจะเป็นจังหวัดแรกในประเทศไทย ที่ใช้มาตรการนี้

Posted by เสียงประชาชน คนภูเก็ต Phuket People's Voice on Tuesday, April 7, 2020
SOURCE: Phuket People's Voice
Keep in contact with The Thaiger by following our
Facebook page
.