Thailand News Today | Tourist arrivals postponed, Will Boss return?, deadly centipede | October 8
To get all the latest news and information about Thailand, go to thethaiger.com. Like and subscribe our YouTube channel too. Go on, right now 🙂 You can also LIKE our Facebook page facebook.com/thethaigernews to get even more information about Thailand.
Anti-corruption commission to re-investigate handling of "Boss" hit-and-run case
The "Boss" hit-and-run saga drags on, now with the National Anti-Corruption Commission saying it's received a copy of an independent report on the handling of the case and plans to compare it with its own findings.
Meanwhile, as investigation follows investigation, the whereabouts of Vorayuth "Boss" Yoovidhya, heir to the Red Bull empire, remain unknown. The assistant national police chief says officers are concerned about the chances of finding and bringing him back to Thailand to face charges, which include reckless driving causing death and drugs charges including the alleged use of cocaine.
So far, 7 police officers have been implicated in the anti-corruption commission's report, accused of mismanaging the case against Boss and colluding to get him off.
Former Muay Thai champion dies after poisonous centipede bite
A 52 year old former Muay Thai champion has died from a blood infection after he was bit by a giant poisonous centipede. Dokmaipa Por Pongsawang was bit only a few days ago, but didn't seek medical treatment until he was seriously ill, experiencing chills and dizziness.
The Kalasin Hospital director says the former fighter died from a severe blood infection. The fighter also had diabetes.
Anger as CCTV shows accused Sarasas teacher undressing female student in front of male teacher
A furious mother is accusing the teacher at the centre of abuse allegations at a private school, of sexually assaulting her daughter by undressing her in front of a male teacher.
The incidents happened at the Sarasas Witaed Ratchapruek School, in the central province of Nonthaburi.
Last week Ornuma Plodprong admitted to her abusive behaviour but said she would press charges of defamation against the parents who were accusing her of the assaults, all caught on CCTV. She's already been fired and charged with assault.
Now, new CCTV footage shows her undressing a female student in front of a male Filipino teacher, further infuriating parents. The teacher has apologised to parents, saying she will withdraw charges of assault she had previously filed against them.
(MAIN STORY) First batch of Special Tourist Visa arrivals for Phuket 'postponed'
If you were a traveller, trying to get accurate information about how and when you could return to Thailand, you'd be rightfully confused. So are we.
Now it looks like that the arrival of the first Special Tourist Visa travellers, headed for Phuket, has been postponed to at least until the end of the month. Scheduled charter flights for Scandinavian and Chinese travellers have been pushed back to at least the end of October.
Just as the first passengers were scheduled to arrive, the arrival dates have been shuffled back again as, according to local Phuket tourism officials, "preparation for receiving foreign travellers are not complete".
Now, adding to the confusion, the Public Health Minister contradicted that information yesterday afternoon and said that a plane of Chinese tourists is still arriving today. Phuket airport officials have also said they're 100% ready with hundreds of trained personnel.
The number of tourists, the preparations, confirmed flights, precise arrangements – all up in the air. The Phuket Governor, Thai Public Health Minister, TAT Governor and Phuket Airport officials are all saying different things.
Our best guess is that the mercurial Public Heath Minister has again mis-spoken and that the flights have indeed been delayed until at least October 25.
Dengue fever surges 400% in Northern Thailand province, compared to 2019
The northern province of Mae Hong Son has become a dengue fever hotspot as the number of cases more than quadruple compared to the case numbers of last year.
The northern province currently has the Kingdom's highest number of cases of the mosquito-borne illness, recording nearly 1,400 infections and 1 death this year. The most number of cases are 10-14 year olds, followed by those aged 15 to 24.
Crane rips roof off truck transporting migrant workers in Bangkok, injuring 9
9 migrant workers have been injured after a passing crane tore the roof off their truck on Bangkok's Wireless Road. The incident occurred near the Japanese Embassy at around 9.30pm last night. Police and rescue workers who arrived at the scene found a 6-wheeler truck with its roof completely ripped off by a crane.
Dive team searches for couple's bodies in Bangkok's Chao Phraya river
A dive team was sent to Bangkok's Chao Phraya river early this morning to search for the bodies of 2 people who are believed to have been swept away by the river's current. The current was so strong, divers had to stop their search until the water was more calm.
The couple was seen walking to a pier by the Rama VIII Bridge when they appear to have fallen in. The search continues.
Want more from the Thaiger family?
📱 Download our app on Android or iOS for instant updates on your mobile
📧 Subscribe to our daily email newsletter
👍 Like/Follow us on Facebook
🔔 Subscribe to or Join our YouTube channel for daily video updates
American arrested for alleged murder in Chiang Mai has past record of abuse in Colorado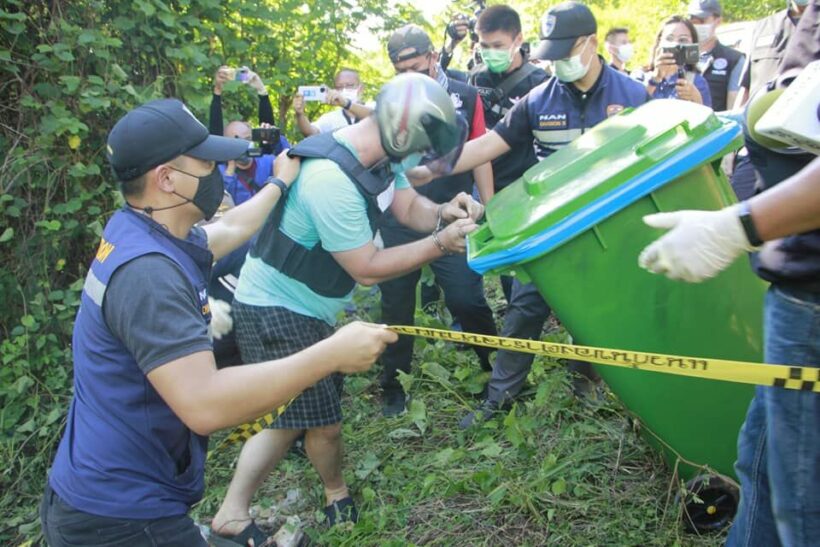 The American man who was recently arrested for allegedly murdering his pregnant Thai wife in Chiang Mai had been sentenced to 2 years of probation back in 2019 on assault charges after his gun went off while he was threatening a woman in Colorado. A report from the Associated Press says it appears to be the same woman.
Jason Matthew Balzer, 32, had initially faced attempted murder charges for assaulting a woman in Longmont, Colorado, but those charges were dropped. A Boulder District Attorney's Office spokesperson told a local reporter in a previous report that "in every case, we need witnesses to testify at a trial. Unfortunately, due to issues with the victim's availability, the higher charge had to be dismissed."
The victim had called the police saying Jason had asked to have sex and then assaulted her when she said "no," according to the arrest report. She told police he hit her face and slammed her head onto the bed's headboard several times before taking out a revolver and threatening to kill her, the report says. The woman told police she pushed the gun and it went off near her head.
Balzer pled guilty to third-degree assault in December 2019 and was sentenced to 2 years of probation. In December 2020, Jason was arrested in Colorado after police allegedly found 73 guns in his van. Possession of firearms is a violation of probation. It's unclear when Jason travelled to Thailand.
Since the case in Colorado involved a victim of domestic violence, the name was redacted in public court records, but a spokesperson for the District Attorney's Office told AP reporters that the victim has the same name as the woman killed in Thailand. Based on photographs, the spokesperson says they appear to be the same person.
On Thursday, Jason was arrested in Chiang Mai. Reports say he confessed to stabbing and killing his wife, 32 year old Pitchaporn Kidchop, who was 3 months pregnant. Police say Jason sealed his wife's body in a garbage bin before taking it to the woods about 5 kilometres away. In Thailand, a murder charge carries a maximum penalty of death.
Local police posted photos of the crime reenactment on Facebook. In Thailand, it is common for suspects to admit to crimes and reenactment the crimes to law enforcement officers and the press.

SOURCE: Time Call | Associated Press
Want more from the Thaiger family?
📱 Download our app on Android or iOS for instant updates on your mobile
📧 Subscribe to our daily email newsletter
👍 Like/Follow us on Facebook
🔔 Subscribe to or Join our YouTube channel for daily video updates
Saturday Covid UPDATE: 2,419 new infections and 19 deaths, provincial totals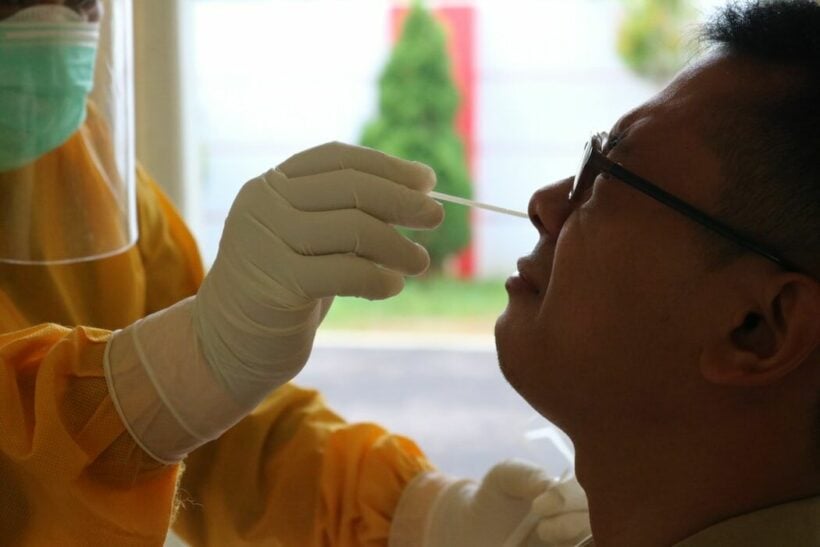 The tally for Covid-related infections and deaths reported over the past 24 hours reports 19 new deaths and 2,419 cases. There have been 52,411 confirmed Covid-19 infections in the recent outbreak with more than 16,000 cases in Bangkok, the epicentre of infections. Since the start of the pandemic last year, the Centre for Covid-19 Situation Administration has reported a total of 81,274 Covid-19 infections and 382 coronavirus-related deaths.
Thailand now has 29,473 active Covid-19 cases. Most patients with Covid-19 are asymptomatic or have mild symptoms. More than 1,000 Covid-19 patients are in critical condition including 380 people on ventilators.
Out of the 2,419 new cases, more than 1,000 cases were detected in Bangkok. Most cases were local transmissions or detected through active case finding.
Of the 19 new coronavirus-related deaths, most were in Bangkok and surrounding provinces. The majority of deaths were the elderly and many of them contracted the virus from infected family members or friends.
Over the past week, new clusters of Covid-19 infections have been detected in crowded Bangkok neighbourhoods, including the Khlong Toey slum. Poor communities in Bangkok have been seen as vulnerable to coronavirus outbreaks as people live in close proximity to each other and many cannot afford to stop working to abide by stay-at-home orders. CCSA spokesperson Natapanu Nopakun says active case finding in Bangkok clusters have been "beefed up."
With cases in Bangkok still on the rise, the current disease control measures imposed in the capital will be extended until May 17. Schools and entertainment venues must remain closed.
Provinces with the highest number of new confirmed cases…
| | | |
| --- | --- | --- |
| Province | New Cases | Total since April 1 |
| Bangkok | 1,112 | 18,029 |
| Nonthaburi | 217 | 3,249 |
| Samut Prakan | 114 | 3,016 |
| Prachuap Kiri Khan | 100 | 1,267 |
| Pathum Thani | 93 | 1,192 |
| Samut Sakhon | 77 | 1,376 |
| Chon Buri | 72 | 3,200 |
| Prachin Buri | 63 | 284 |
| Ranong | 50 | 379 |
| Surat Thani | 35 | 1,070 |
Districts in Bangkok with the highest number of confirmed cases…
| | |
| --- | --- |
| District | New cases |
| Khlong Toey | 37 |
| Ratchathewi | 26 |
| Pathumwan | 24 |
| Bang Kapi | 13 |
| Chatuchak | 11 |
| Don Mueang | 9 |
| Lat Phrao | 9 |
| Dusit | 8 |
| Yan Nawa | 7 |
| Wang Thonglang | 7 |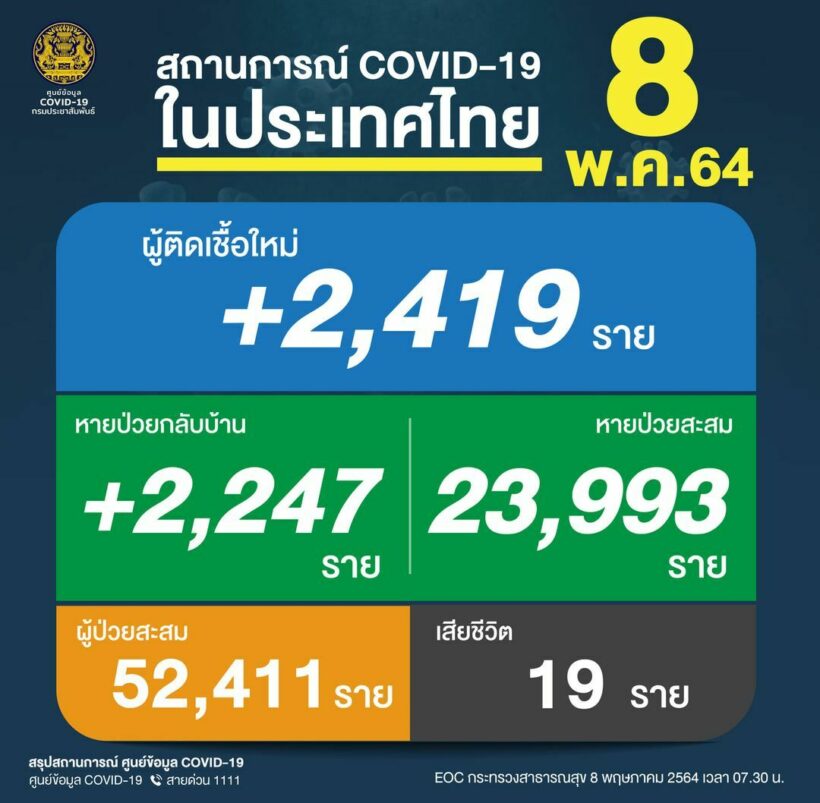 Want more from the Thaiger family?
📱 Download our app on Android or iOS for instant updates on your mobile
📧 Subscribe to our daily email newsletter
👍 Like/Follow us on Facebook
🔔 Subscribe to or Join our YouTube channel for daily video updates
Thailand to remain on US Trade watch list over online piracy and intellectual property violations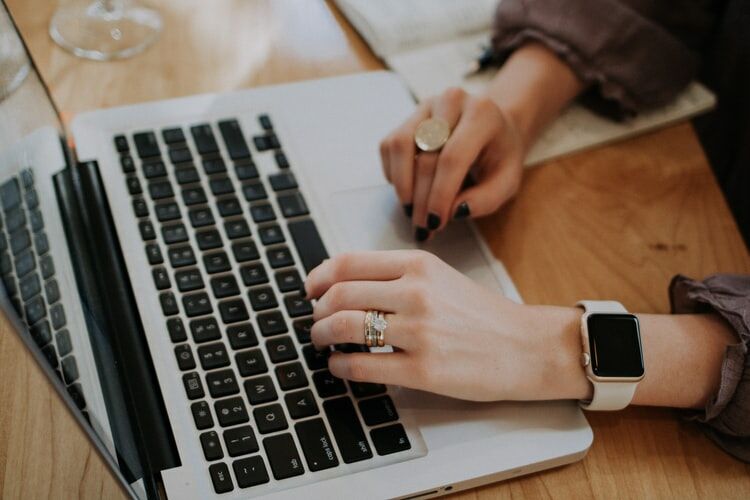 Thailand is to remain on the US Trade Representative's watch list as it tackles intellectual property violations and online piracy. Director-general of the Intellectual Property Department, Vuttikrai Leewiraphan, says the USTR made the announcement in its annual report that was released April 30. The report includes findings for more than 100 trading partners after engaging with stakeholders and further research.
"The US government admires the Thai government's and Commerce Ministry's progress in preventing IP infringement, the continuous development of IP protection and crackdowns on violations in both the offline and online markets."
The report indicated that Thailand continues to make progress by seizing counterfeit and pirated goods and has increased efforts to combat the sale of those goods online, and publishing its efforts. It also noted that Thailand increased its efforts against online piracy, through intra-agency coordination, but concerns still remain as counterfeit and pirated goods are still readily available in markets and online.
In addition, the US has urged Thailand to ensure that amendments to its Copyright Act address concerns expressed by the US and other foreign governments and stakeholders, including overly broad technological protection measure exceptions, procedural obstacles to enforcement against unauthorised camcording, and unauthorised collective management organisations.
Vuttikrai has pledged to work with US agencies to build an IP work plan to remove Thailand from all US lists in the future. He said IP rights protections should lead to more Thais benefitting from IP, leading to an increase in the country's competitiveness and economic development. But he has not released details on the counter-measures to be taken that would ensure the government is continuing to make strides towards addressing the issue of counterfeit and pirated goods even further.
Last year, the USTR released its annual report on Intellectual Property Protection and Review of Notorious Markets for Counterfeiting and Piracy, with Thailand being included among 22 other countries on the Watch List:
Barbados, Bolivia, Brazil, Canada, Colombia, Dominican Republic, Ecuador, Egypt, Guatemala, Kuwait, Lebanon, Mexico, Pakistan, Paraguay, Peru, Romania, Thailand, Trinidad & Tobago, Turkey, Turkmenistan, the United Arab Emirates, Uzbekistan and Vietnam
SOURCE: Bangkok Post/USTR.gov
Want more from the Thaiger family?
📱 Download our app on Android or iOS for instant updates on your mobile
📧 Subscribe to our daily email newsletter
👍 Like/Follow us on Facebook
🔔 Subscribe to or Join our YouTube channel for daily video updates