Top 10 Thai words/phrases you need to know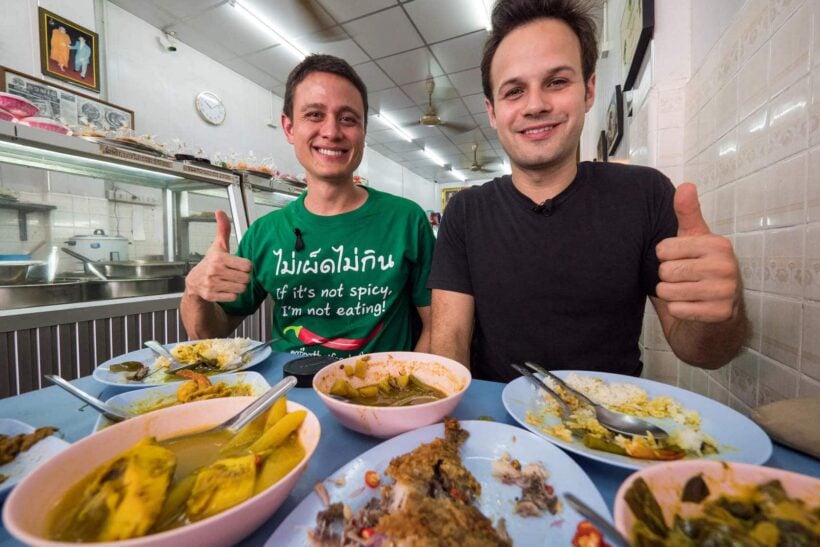 Photo: eatingthaifood.com
Living or travelling in a foreign country can be tricky at the best of times, we are often outside of our comfort zones especially when it comes to the local language, and that can hinder our experience. One of the best ways to get kudos with the Thai people is to learn a little bit of their local lingo. They find it endearing (and usually amusing) and will help you get what you need, get where you want, and help you get the best price too. Here is The Thaiger's Top Ten Thai Phrases/Words you need to know.
1. Sawadee (krub / kah) – Hello
This is how we say hello in Thailand, "sawadee krub." if you are male and "sawadee kah" if you are female. This is often spoken together with the traditional Thai greeting referred to as the wai, which consists of a slight bow, with the palms pressed together in a prayer like fashion by your face. The higher the hands are held in relation to the face and the lower the bow, the more respect the giver of the wai is showing. The wai itself has Indian origins and is similar to their Namaste.
2. Sabai Dee Ru (krub / kah) – How are you ?
Following on from sawadee, is "sabai dee mai krub / kah", literally meaning "hello, how are you." You will hear this phrase everywhere you venture in Phuket. The answer to this typically is "sabai dee khob khun krub / kah" meaning 'fine thank you'. If you are not fine you can say "mai sabai" meaning not fine.
3. Chai – Yes. Mai – No
These two words will help you no end when you are out and about on the streets of Thailand. "chai chai" is a common answer here in the kingdom meaning 'yes yes', alternately "mai" when it precedes any other word means 'no', for example "mai ron" means it is not hot.
4. Mai Pen Rai – Never mind/No worries
This is a handy phrase when you are negotiating anything in the markets or with the taxi drivers around the island. It basically means 'thanks but no thanks' or 'it doesn't matter' in a friendly way. If you're in a bargaining situation this is the seller's opportunity to come back and offer you a better price. You can choose to accept or walk away politely saying "mai pen rai". The next shop will no doubt have exactly what you wanted anyway, and you now know where to start your haggling.
5. Dai – Can & Mai Dai – Cannot
Together with "chai and mai ( yes and no )," "dai and mai dai (can and cannot)" are two words that are important in Thailand for getting you to places, buying your goodies and keeping your stomachs full. As previously mentioned "mai" in front of any word means 'no', when spoken with "mai pen rai" you have a full sentence almost with 'never mind, cannot'.
6. Pood Thai Mai Dai – I cannot speak Thai
Sometimes when we say a couple of phrases the locals become excited and quite rightly think we can speak Thai, so this statement is a good one to be able to say off the cuff to help with any situation. This can also be followed with "kow jai mai" (do you understand) or "mai kow jai" (I do not understand), once again almost an entire sentence in Thai.
7. Nee Tao Rai – How much? Pang – Expensive. Took – Cheap
When living in Phuket and of course visiting our beautiful island, negotiating for anything and everything is all part of the fun and becomes almost like a sport. If you feel like being brave you could say "lot noi dai mai" (can you give a little discount). Remember though that many of the locals are living on or near the poverty line and what may just be a couple of dollars to you is a lot of money to them.
8. Naam – Water
Keeping up your fluids while walking the streets of Phuket or hanging out on the beach is very important. Lack of hydration is one of the biggest threats to tourists, especially the combination of humidity and heat together. Asking for "naam" on the side of the road or in restaurants is a super important word to keep you on your game. Adding "ron" (hot) or "yen" (cold) to "naam" will help you get exactly what you need.
9. Hong Naam – Toilet
Asking for the toilet in any destination and country is a great phrase to know. "Hong" (room) and "naam" (water) literally translated is 'water room'. Adding "hong naam yu ti nai" is 'where is the toilet?', however just "hong naam" whilst looking desperate will do just fine.
10. Chok Dee (krub / kah) – Good Luck
This is a phrase we hear a lot in the Kingdom of Thailand. It is a wonderful way to wish anyone the best of luck. It is also used in social situations when sharing beverages together, like in Western countries when we say 'cheers', Thais say "chok dee".
Bonus phrases…
Mai Phet – 'Not Spicy'. When you know it's going to be too spicy.
Aroi maak – 'Very tasty'. When you want to compliment the chef.
Chun mai ruk ter – 'I don't love you'. For emergencies.
Sanam Bin yu ti nai – 'Where is the airport?'. Dire emergencies.
Keep in contact with The Thaiger by following our
Facebook page
.
Never miss out on future posts by
following The Thaiger
.


Find more Thai Life top 10s and top 10s in Thailand on The Thaiger.

Darth Vader actor David Prowse dies – May the force be with him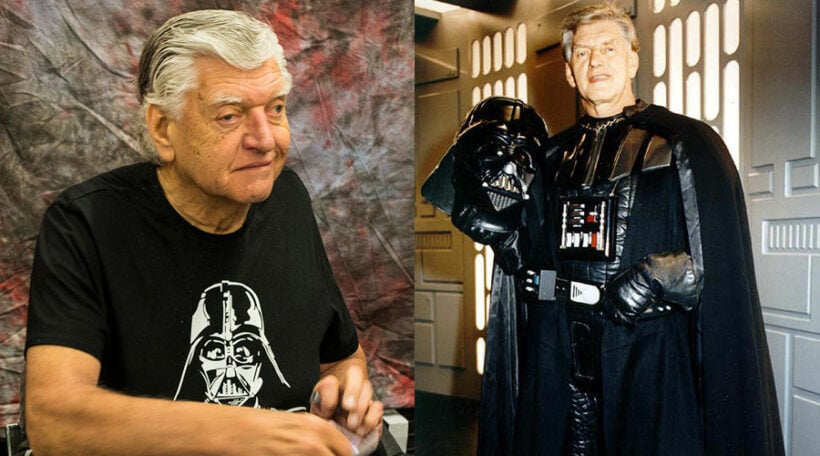 "…his swish with the black cape and his screen presence in the foreboding, shiny black high-tech exoskeleton won him a legion of fans."
Darth Vader has died… May the force be with him. The man who played the bad guy in the first Star Wars trilogy, British actor David Prowse, died at the age of 85 after a short illness.
American actor Mark Hamill, who played Darth Vader's son, Luke Skywalker, alongside with David and the initial cast of the epic saga, sent his condolences in a tweet.
"So sad to hear David Prowse has passed. He was a kind man & much more than Darth Vader."
"Actor-Husband-Father-Member of the Order of the British Empire-3 time British Weightlifting Champion & Safety Icon the Green Cross Code Man. He loved his fans as much as they loved him. #RIP"
Star Wars co-star, and fellow Brit, Anthony Daniels, who played the gold-plated and effusive C3PO in all but one of the 12 Star Wars instalments, paid tribute to Prowse's contribution to the saga.
"Dave's iconic figure dominated the finished film in '77 and has done so ever since."
David wore the ominous black suit and helmet to play the Star Wars villain Darth Vader although it was the American actor James Earl Jones who provided the character's voice in post-production. George Lucas felt that David's West Country English accent was "unsuitable for the part". The decision to replace David's voice caused a long-term rift between actor and director that eventually saw David cut out of official Star Wars publicity events. But his swish with the black cape and his screen presence in the foreboding shiny black high-tech exoskeleton won him a legion of fans.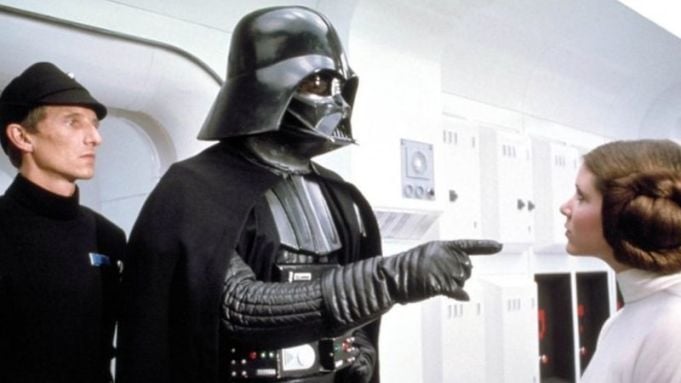 David's career as an actor spanned 50 years, but it was his role as the Sith Lord in Star Wars that brought him international fame and attention.
But it was his role as the "Green Cross Code Man" from a British road safety campaign that Prowse said he was most proud of. David was awarded an MBE, Member of the Most Excellent Order of the British Empire, in 2000 for that role.
David Prowse was born into a working class family and grew up in a council estate in Southmead, in southwestern England. He gained a scholarship to attend Bristol Grammar School. He had a passion for bodybuilding and was crowned British Weightlifting Champion several times in the 1960s. He became lifelong friends with actors Arnold Schwarzenegger in his weightlifting years.
His towering figure helped land him roles as monsters and villains in TV shows and films. He played the monster in "The Horror of Frankenstein" in 1970 and a bearded torturer in "Carry on Henry" in 1971. That same year he made an appearance as a bodyguard in Stanley Kubrick's dystopian film "A Clockwork Orange" in 1971. He went on to play Darth Vader in all three of the original "Star Wars" films, in 1977, 1980 and 1983.
With the success of Star Wars, Prowse became a regular on the fan circuit and attended conventions around the world for almost 40 years, but he was rumoured to have later fallen out with director Lucas and was banned from official events in 2010.
He published an autobiography, "Straight from the Force's Mouth," in 2011.
SOURCES: Reuters | CNN | BBC
Keep in contact with The Thaiger by following our
Facebook page
.
Never miss out on future posts by
following The Thaiger
.
Ron Howard to direct cave rescue feature film 'Thirteen Lives' in Australia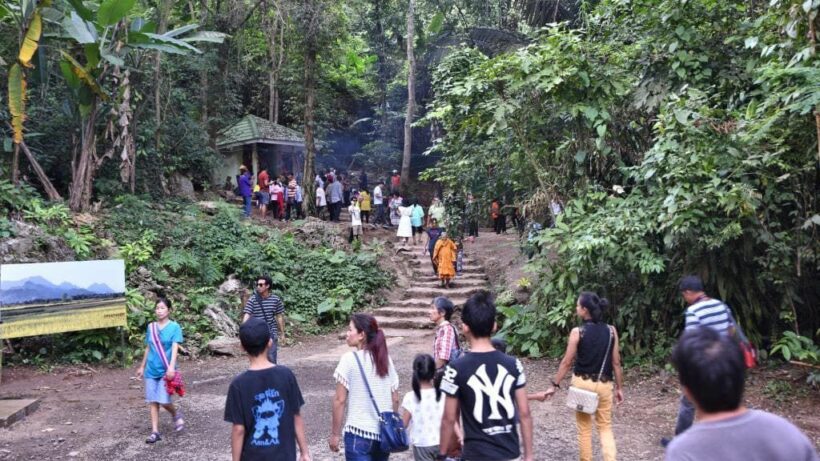 The Australian Government is putting up A$13 million to Imagine Entertainment and film giant MGM to shoot a live-action feature film called Thirteen Lives, based on the Chiang Rai Tham Luang cave rescue story. The film will be shot in Queensland, Australia in the hinterland areas behind the Gold Coast.
The film will be directed by Ron Howard (A Beautiful Mind, Apollo 13, The Da Vince Code, Cocoon, Solo: A Star Wars Story, Splash, Frost/Nixon), and start filming in March 2021. The state's Gold Coast hinterland will double for Thailand with a similar hot, humid climate.
The Australian Minister for Communications, Cyber Safety and the Arts, Paul Fletcher MP, says the production should inject more than A$96 million into the Australian economy, "directly creating around 435 jobs for cast and crew".
"Thirteen Lives will tell the remarkable story of the effort by many volunteers, including Australians, to undertake an incredibly complex rescue. And I am proud to say that this story will be told here in Australia."
"I understand this project will also undertake a significant amount of cutting-edge visual effects work here, a great opportunity for our local post, digital and visual effects companies."
Thirteen Lives follows the true story of the 2018 Tham Laung cave rescue of the Mu Pa (Wild Boar) football team, trapped in a cave by heavy rain and flooding in Chiang Rai, far north Thailand. After the team was stuck for days with no supplies and falling oxygen levels, a group of diving and rescue experts from all over the world were called up to work together with their Thai counterparts to save the 13 young men. Among those experts were a group of divers from the United Kingdom and Australia.
The first major feature film about the rescue operation was The Cave, released in October 2019. The film was quite critical of the Thai red-tape which hampered much of the early rescue efforts.
Ron Howard has worked with plenty of Australians in the past.
"From Thirteen Lives to the animated projected I am directing with Animal Logic in Australia, I am excited about the opportunity to film and work in Australia and dramatically expand on that list of collaborators whose sensibilities and work ethic I have long admired and respected."
Imagine Entertainment and MGM's Thirteen Lives will be distributed by Universal Pictures International.
Watch a message from director Ron Howard HERE.
Keep in contact with The Thaiger by following our
Facebook page
.
Never miss out on future posts by
following The Thaiger
.
Covid tourism standstill gives Thailand's southern sea gypsies a break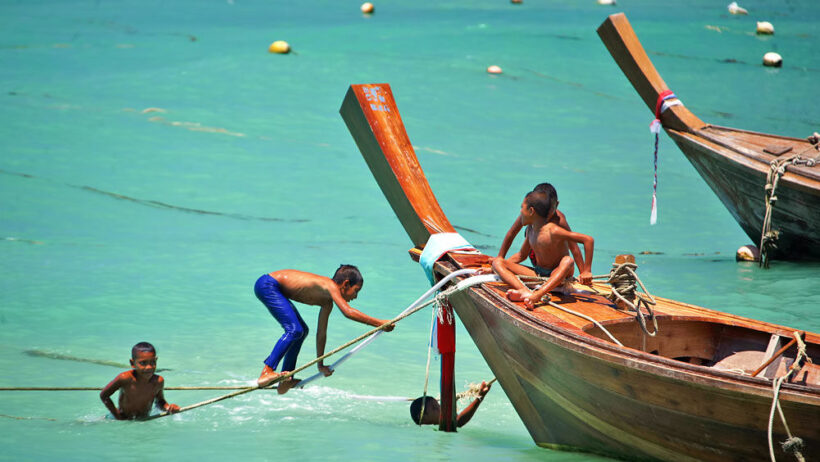 Phuket's sea gypsy communities are getting a much needed break after the Covid tourism standstill have their traditions a break from the tourism onslaught. 42 year old Sanan Changham says now there is an abundance of fish and shellfish to eat. Tourist boats have been docked at the quay, making fishing easier for the Chao Lay, or "people of the sea."
"We don't dive as deep as before, so it's less dangerous."
More than 9 million visitors came to Phuket in 2019, impacting the sea gypsies and their way of life, mostly located at the southern end of the island. The booming tourism brought a decline in fish stocks, decreasing fishing grounds and loud construction of hotels. And the traffic. Such hotels signal an even bigger threat to the 1,200 Chao Lay in Rawai, as property developers have tried to evict them from their ancestral strip of land that faces the sea.
Ngim Damrongkaset, a Rawai community representative, says he hopes the area where developers have taken a stake is abandoned.
"They want to drive us out of our homes, but also to deny us access to the sea."
For the Chao Lay people, the fight to keep their land has been unequal as most are illiterate and were unaware of the fact that they could register their land, but the government is trying to help them. One way for authorities to buy the land and entrust it to them.
Narumon Arunotai, an anthropologist at Bangkok's Chulalongkorn University, says the government must seize the opportunity provided by the pandemic to rethink their vision on Chao Lay.
"Covid is an opportunity to change mentalities. Mass tourism in Phuket has been a catastrophe for the sea gypsies."
The land in Rawai was originally claimed by Indonesian ancestors of Sanan, before the island became flooded with international travellers. But since tourism has become more profitable, authorities have cracked down on the sea gypsies unless they are sailing in protected marine reserves.
"Before, we risked being arrested by a patrol or having our boats confiscated."
For the animist Chao Lay the beach is a vital space where they keep their colourful wooden boats and where they pray and give thanks to their ancestors. But not only their unique cultural heritage has helped them navigate the waters.
The Chao Lay people are experts at detecting any abnormalities in the water, as such they were able to escape before the 2004 Boxing Day Tsunami hit, while saving loads of tourists. Furthermore, Children of the Moken have 50% better visual acuity in the water than their European counterparts, according to a 2003 study.
SOURCE: Thai PBS World
Keep in contact with The Thaiger by following our
Facebook page
.
Never miss out on future posts by
following The Thaiger
.