Top 10 Thai words/phrases you need to know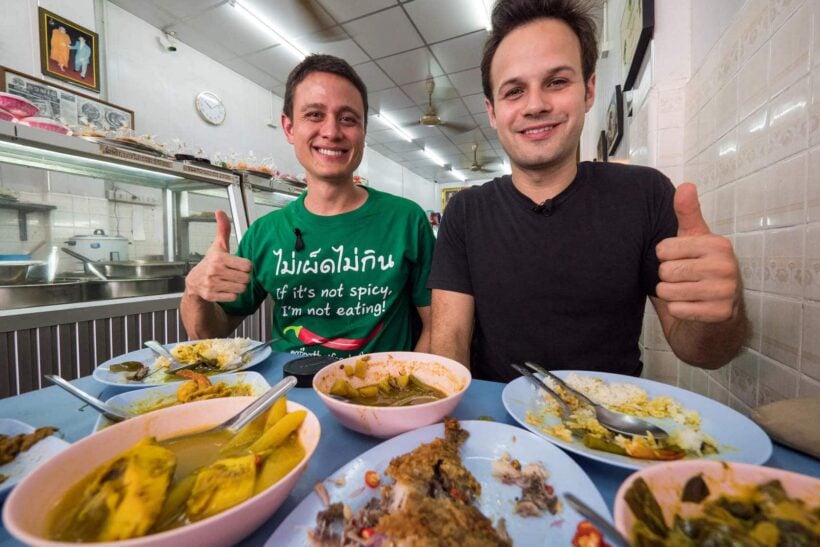 Photo: eatingthaifood.com
Living or travelling in a foreign country can be tricky at the best of times, we are often outside of our comfort zones especially when it comes to the local language, and that can hinder our experience. One of the best ways to get kudos with the Thai people is to learn a little bit of their local lingo. They find it endearing (and usually amusing) and will help you get what you need, get where you want, and help you get the best price too. Here is The Thaiger's Top Ten Thai Phrases/Words you need to know.
1. Sawadee (krub / kah) – Hello
This is how we say hello in Thailand, "sawadee krub." if you are male and "sawadee kah" if you are female. This is often spoken together with the traditional Thai greeting referred to as the wai, which consists of a slight bow, with the palms pressed together in a prayer like fashion by your face. The higher the hands are held in relation to the face and the lower the bow, the more respect the giver of the wai is showing. The wai itself has Indian origins and is similar to their Namaste.
2. Sabai Dee Ru (krub / kah) – How are you ?
Following on from sawadee, is "sabai dee mai krub / kah", literally meaning "hello, how are you." You will hear this phrase everywhere you venture in Phuket. The answer to this typically is "sabai dee khob khun krub / kah" meaning 'fine thank you'. If you are not fine you can say "mai sabai" meaning not fine.
3. Chai – Yes. Mai – No
These two words will help you no end when you are out and about on the streets of Thailand. "chai chai" is a common answer here in the kingdom meaning 'yes yes', alternately "mai" when it precedes any other word means 'no', for example "mai ron" means it is not hot.
4. Mai Pen Rai – Never mind/No worries
This is a handy phrase when you are negotiating anything in the markets or with the taxi drivers around the island. It basically means 'thanks but no thanks' or 'it doesn't matter' in a friendly way. If you're in a bargaining situation this is the seller's opportunity to come back and offer you a better price. You can choose to accept or walk away politely saying "mai pen rai". The next shop will no doubt have exactly what you wanted anyway, and you now know where to start your haggling.
5. Dai – Can & Mai Dai – Cannot
Together with "chai and mai ( yes and no )," "dai and mai dai (can and cannot)" are two words that are important in Thailand for getting you to places, buying your goodies and keeping your stomachs full. As previously mentioned "mai" in front of any word means 'no', when spoken with "mai pen rai" you have a full sentence almost with 'never mind, cannot'.
6. Pood Thai Mai Dai – I cannot speak Thai
Sometimes when we say a couple of phrases the locals become excited and quite rightly think we can speak Thai, so this statement is a good one to be able to say off the cuff to help with any situation. This can also be followed with "kow jai mai" (do you understand) or "mai kow jai" (I do not understand), once again almost an entire sentence in Thai.
7. Nee Tao Rai – How much? Pang – Expensive. Took – Cheap
When living in Phuket and of course visiting our beautiful island, negotiating for anything and everything is all part of the fun and becomes almost like a sport. If you feel like being brave you could say "lot noi dai mai" (can you give a little discount). Remember though that many of the locals are living on or near the poverty line and what may just be a couple of dollars to you is a lot of money to them.
8. Naam – Water
Keeping up your fluids while walking the streets of Phuket or hanging out on the beach is very important. Lack of hydration is one of the biggest threats to tourists, especially the combination of humidity and heat together. Asking for "naam" on the side of the road or in restaurants is a super important word to keep you on your game. Adding "ron" (hot) or "yen" (cold) to "naam" will help you get exactly what you need.
9. Hong Naam – Toilet
Asking for the toilet in any destination and country is a great phrase to know. "Hong" (room) and "naam" (water) literally translated is 'water room'. Adding "hong naam yu ti nai" is 'where is the toilet?', however just "hong naam" whilst looking desperate will do just fine.
10. Chok Dee (krub / kah) – Good Luck
This is a phrase we hear a lot in the Kingdom of Thailand. It is a wonderful way to wish anyone the best of luck. It is also used in social situations when sharing beverages together, like in Western countries when we say 'cheers', Thais say "chok dee".
Bonus phrases…
Mai Phet – 'Not Spicy'. When you know it's going to be too spicy.
Aroi maak – 'Very tasty'. When you want to compliment the chef.
Chun mai ruk ter – 'I don't love you'. For emergencies.
Sanam Bin yu ti nai – 'Where is the airport?'. Dire emergencies.
Keep in contact with The Thaiger by following our
Facebook page
.


Find more Thai Life top 10s and top 10s in Thailand on The Thaiger.

Tax on salt content being considered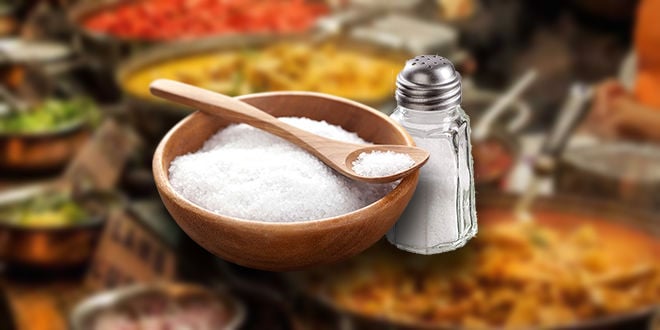 The Excise Department is considering imposing a tax on the salt content of food to encourage food producers to reduce the sodium content of snacks, instant noodles and seasoning cubes.
The director of the Office of Tax Planning said that the department is discussing a limit on the amount of sodium food can contain, in line with the standard set by the World Health Organization (WHO), which is 2,000 milligrams of salt per day.
In reality, Thai people consume an average of 1,000 milligrams per meal, making their daily intake well above WHO guidelines, according to the director.
He said any tax imposed would be at a level which would encourage food producers to reduce the sodium in their processed food without being punitive, adding that the proposal isn't intended to generate more tax revenue, but to help protect the health of consumers. Excessive sodium in the diet can lead to high blood pressure and kidney disease.
Fish sauce, soy sauce and salt would not be taxed.
SOURCE: thaipbsworld.com
Keep in contact with The Thaiger by following our
Facebook page
.
Water shortage warnings in 22 provinces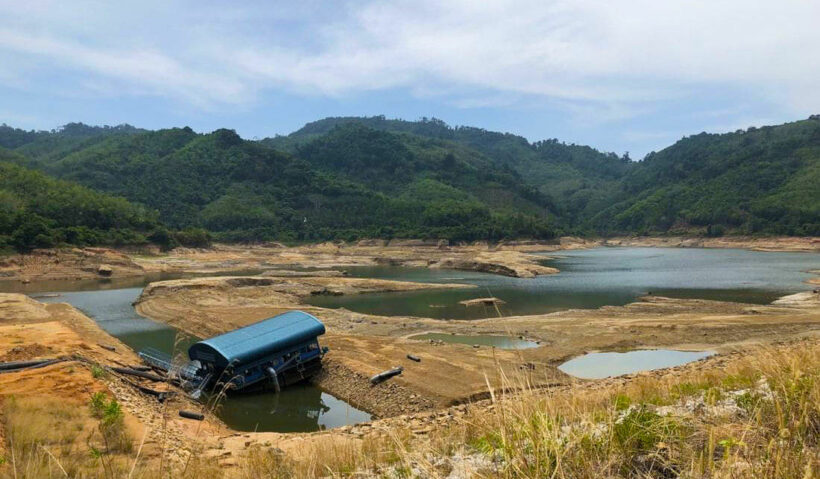 People living in 22 Thai provinces are being warned to prepare for shortages of drinking water during the upcoming dry season, due to start on November 1st.
The warning was issued by the National Water Resources Office, citing low levels in reservoirs, which are the main sources for tap water production waterworks in 22 provinces.
Areas at risk identified by the office are in northern, north-eastern, eastern and southern provinces.
Measures have been adopted by agencies charged with dealing with water shortages. including dredging water channels to allow greater volumes of water to flow into reservoirs, drilling underground wells, enlarging storage ponds and the purchase of water to supply to those in urgent need.
The Royal Irrigation Department has announced that people should use water sparingly.
There are currently about 6 billion cubic metres of usable water in reservoirs in the affected provinces, with 5 billion cubic metres reserved for consumption and ecological preservation, leaving only 1 billion cubic metres for use in agriculture.
This means farmers in the Chao Phraya river basin may not be able to grow a second crop of rice this year.
SOURCE: thaipbsworld.com
Keep in contact with The Thaiger by following our
Facebook page
.
Green Day heading back to BKK in 2020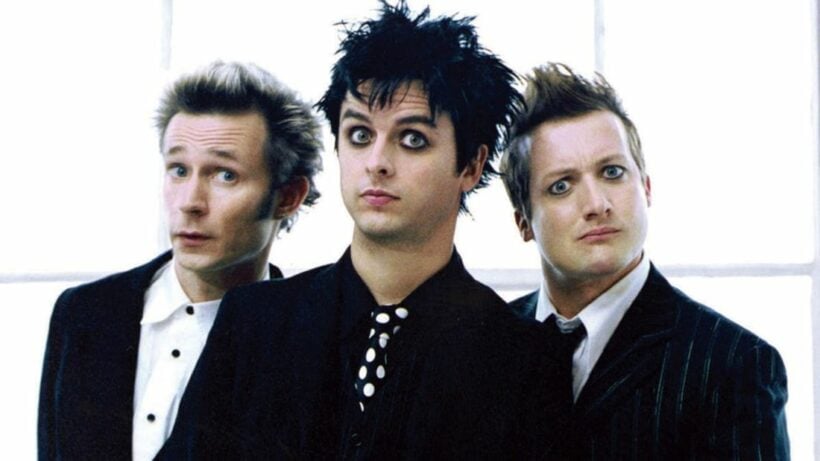 Green Day, five-time Grammy Award winners, are embarking on a global tour in 2020, including a stop-over in Bangkok during March. The rock 'n' roll Hall of Fame inductees will perform a series of concerts throughout Europe, UK, North America and Asia.
"Green Day Live in Bangkok" takes place on March 11, 2020 at Impact Arena, Muang Thong Thani. But it's not their first time. Green Day sold out concerts in their last Thai live gigs in 1996 and 2010.
Formed in 1986 in Berkeley, California, Green Day is one of the world's best-selling bands of all time, with more than 70 million records sold worldwide and 10 billion cumulative online streams of their music and performances. Their 1994 breakout album "Dookie" is widely credited with popularising and reviving mainstream interest in punk rock, catapulting a career-long run of No 1 hit singles.
In 2004, Green Day released the rock opera "American Idiot", selling more than 7 million copies in the US alone and taking home the Grammy Award for Best Rock Album. In 2010, a stage adaptation of "American Idiot" debuted on Broadway to critical and commercial acclaim. Entertainment Weekly called Green Day, "The most influential band of their generation," while Rolling Stone said, "Green Day have inspired more young bands to start than any act this side of KISS, and that doesn't seem to be changing."
Green Day Live in Bangkok 2020 is on March 11, 2020 at Impact Arena, Muang Thong Thani.
Ticket prices start at 2,000 baht and tickets go on sale on November 2 at all ThaiTicketMajor outlets via www.livenation.co.th or www.thaiticketmajor.com or call: 02 262 3838 for more information.
SOURCE: The Nation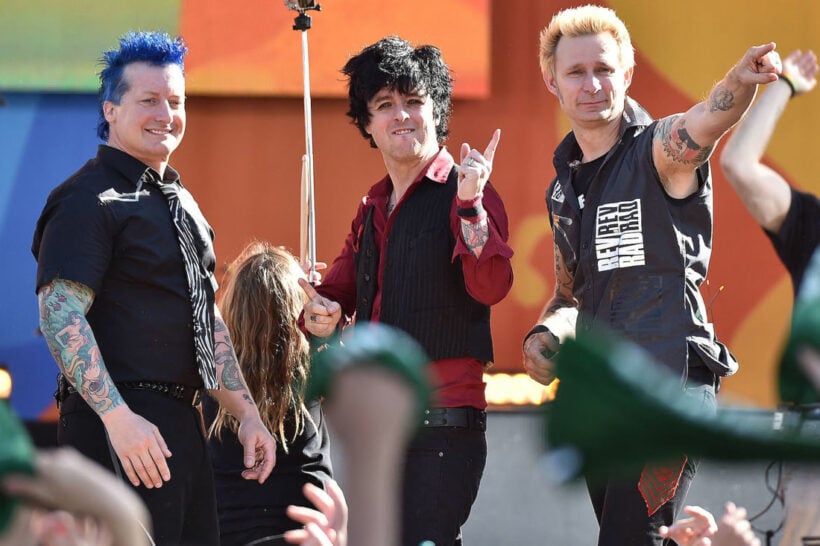 Keep in contact with The Thaiger by following our
Facebook page
.