Top 10 Thai words/phrases you need to know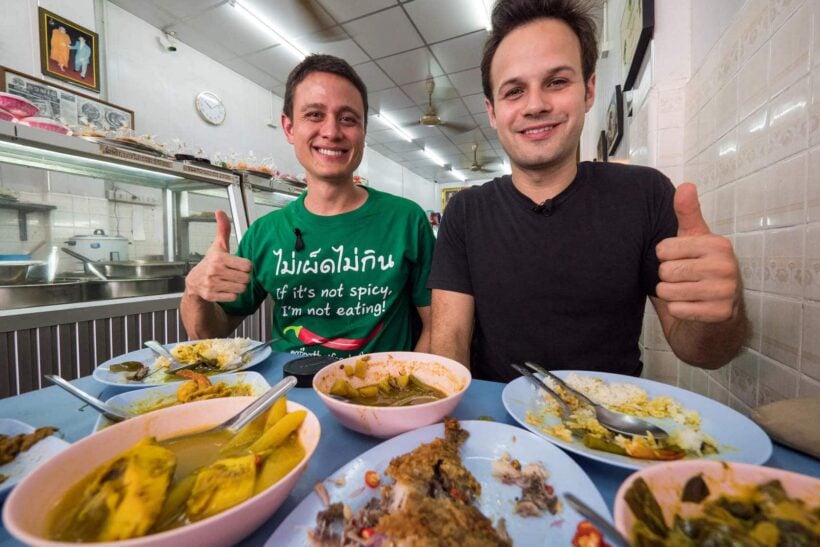 Photo: eatingthaifood.com
Living or travelling in a foreign country can be tricky at the best of times, we are often outside of our comfort zones especially when it comes to the local language, and that can hinder our experience. One of the best ways to get kudos with the Thai people is to learn a little bit of their local lingo. They find it endearing (and usually amusing) and will help you get what you need, get where you want, and help you get the best price too. Here is The Thaiger's Top Ten Thai Phrases/Words you need to know.
1. Sawadee (krub / kah) – Hello
This is how we say hello in Thailand, "sawadee krub." if you are male and "sawadee kah" if you are female. This is often spoken together with the traditional Thai greeting referred to as the wai, which consists of a slight bow, with the palms pressed together in a prayer like fashion by your face. The higher the hands are held in relation to the face and the lower the bow, the more respect the giver of the wai is showing. The wai itself has Indian origins and is similar to their Namaste.
2. Sabai Dee Ru (krub / kah) – How are you ?
Following on from sawadee, is "sabai dee mai krub / kah", literally meaning "hello, how are you." You will hear this phrase everywhere you venture in Phuket. The answer to this typically is "sabai dee khob khun krub / kah" meaning 'fine thank you'. If you are not fine you can say "mai sabai" meaning not fine.
3. Chai – Yes. Mai – No
These two words will help you no end when you are out and about on the streets of Thailand. "chai chai" is a common answer here in the kingdom meaning 'yes yes', alternately "mai" when it precedes any other word means 'no', for example "mai ron" means it is not hot.
4. Mai Pen Rai – Never mind/No worries
This is a handy phrase when you are negotiating anything in the markets or with the taxi drivers around the island. It basically means 'thanks but no thanks' or 'it doesn't matter' in a friendly way. If you're in a bargaining situation this is the seller's opportunity to come back and offer you a better price. You can choose to accept or walk away politely saying "mai pen rai". The next shop will no doubt have exactly what you wanted anyway, and you now know where to start your haggling.
 5. Dai – Can & Mai Dai – Cannot
Together with "chai and mai ( yes and no )," "dai and mai dai (can and cannot)" are two words that are important in Thailand for getting you to places, buying your goodies and keeping your stomachs full. As previously mentioned "mai" in front of any word means 'no', when spoken with "mai pen rai" you have a full sentence almost with 'never mind, cannot'.
 6. Pood Thai Mai Dai – I cannot speak Thai
Sometimes when we say a couple of phrases the locals become excited and quite rightly think we can speak Thai, so this statement is a good one to be able to say off the cuff to help with any situation. This can also be followed with "kow jai mai" (do you understand) or "mai kow jai" (I do not understand), once again almost an entire sentence in Thai.
7. Nee Tao Rai – How much? Pang – Expensive. Took – Cheap
 When living in Phuket and of course visiting our beautiful island, negotiating for anything and everything is all part of the fun and becomes almost like a sport. If you feel like being brave you could say "lot noi dai mai" (can you give a little discount). Remember though that many of the locals are living on or near the poverty line and what may just be a couple of dollars to you is a lot of money to them.
8. Naam – Water
Keeping up your fluids while walking the streets of Phuket or hanging out on the beach is very important. Lack of hydration is one of the biggest threats to tourists, especially the combination of humidity and heat together. Asking for "naam" on the side of the road or in restaurants is a super important word to keep you on your game. Adding "ron" (hot) or "yen" (cold) to "naam" will help you get exactly what you need.
9. Hong Naam – Toilet
Asking for the toilet in any destination and country is a great phrase to know. "Hong" (room) and "naam" (water) literally translated is 'water room'. Adding "hong naam yu ti nai" is 'where is the toilet?', however just "hong naam" whilst looking desperate will do just fine.
10. Chok Dee (krub / kah) – Good Luck
 This is a phrase we hear a lot in the Kingdom of Thailand. It is a wonderful way to wish anyone the best of luck. It is also used in social situations when sharing beverages together, like in Western countries when we say 'cheers', Thais say "chok dee".
Bonus phrases…
Mai Phet – 'Not Spicy'. When you know it's going to be too spicy.
Aroi maak – 'Very tasty'. When you want to compliment the chef.
Chun mai ruk ter – 'I don't love you'. For emergencies.
Sanam Bin yu ti nai – 'Where is the airport?'. Dire emergencies.


Find more Thai Life top 10s and top 10s in Thailand on The Thaiger.
Bangkok luxury poised to push through the US$300 ceiling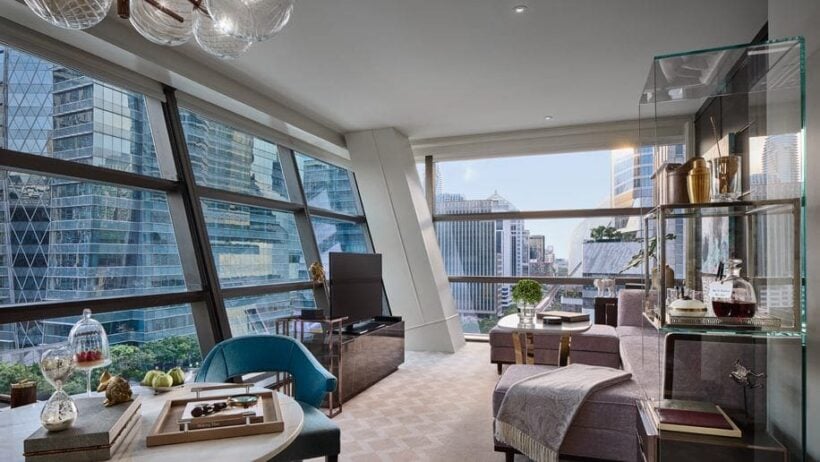 by Bill Barnett of c9hotelworks.com
PHOTOS: Rosewood Bangkok
For hotel owners and managers in South East Asia, one of the great mysteries of the past ten years has been the low rate profile of Bangkok's luxury hotel set. Despite soaring and sustained tourism growth, rising airlift and a strong economy, rates at Bangkok's top tier properties have remained fairly stagnant.
Have we reached the tipping point?
I had had the opportunity to visit the latest entry to the Bangkok luxury class a few days ago, the Rosewood. With 159 keys which includes a limited number of posh houses with private pools and terraces the property is seeing an exceptional response and already achieving high rates.
What's impressive about the entry is a take on the design approach that sees hotel developers apply a non-uniform approach with AvroKO coming in to focus on the restaurants and bars, while the rooms and public areas were led by Celia Chu Design and Associates.
While the speakeasy Lennon's has not be opened yet, the 6,000 record vinyl collection is impressive and the bar will clearly have a strong pull. Taking the approach to designing restaurants and not typical hotel outlets, the Chinese eatery Nan Bei is a breath of fresh air and limited seating provides a bespoke appeal.
Taking a step back, and looking at recent entries like the Waldorf Astoria, and upcoming 101 key Capella, what is clear is luxury properties are shifting in terms of key drivers of the segment of art, fashion, residential vibe, bar and restaurant offerings, wellness and events.
So, what about rates?
On a broad basis Bangkok's top tier hotels have averaged rates of US$200-240 for the past few years. This set has seen longer serving properties such as the St. Regis, Kempinski, and Okura effectively flatline on rates, though newer entries have come up including the Park Hyatt. On the broader horizon is the return of the Four Seasons and Capella by the river and the Orient Express at the MahaNakhon skyscraper.
With the entry of Rosewood driving rates, my expectation is that a few of the set will follow and at the end of 2019 we will set limited number of hotels crash through the US$300 average room rate barrier and effectively smash the legacy glass ceiling of Bangkok's luxury hotels.
As in any business there will be winners and losers. Smaller hotels with some rate leading premium key types will be able to push up average daily rates. Segmentation is another key and hotels on the river that lack substantial corporate numbers will remain challenged until transport links to the area improve.
Where in the world are Bangkok luxury hotels heading?
To sum up 2019, size and location matter, the shift on food and beverage and social events along with niches like wellness and  smaller meetings/weddings are the key to the future. As for the quantum leap in rates, it's about time Bangkok hoteliers be confident and push rates towards a more global norm.
Third runway for BKK Suvarnabhumi Airport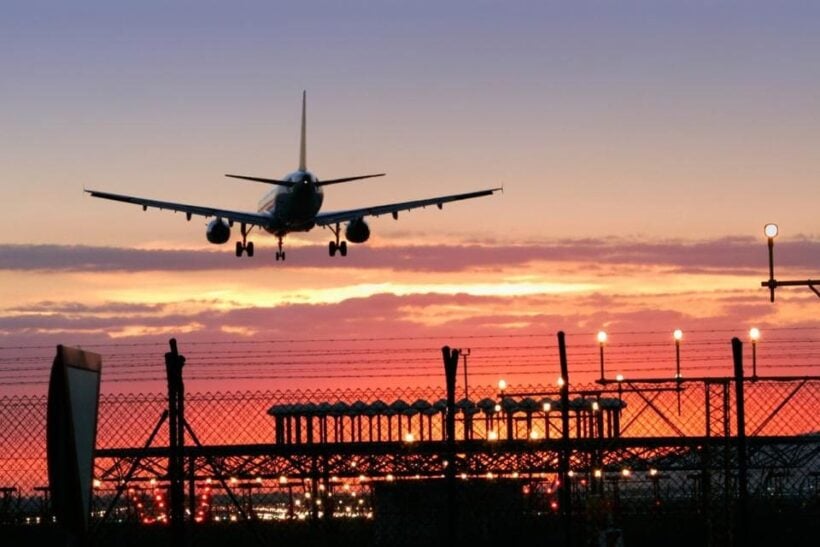 The Thai cabinet yesterday approved the construction of a third runway at Suvarnabhumi International Airport as part of the country's ambition to become the aviation hub of ASEAN.
The 21.7 billion baht project will increase the combined capacity of Suvarnabhumi international airport's runways to 94 arrivals and departures per hour from the current 64, said Lt-Gen Weerachon Sukonthapatipak, deputy government spokesman.
Suvarnabhumi Airport (aka. BKK) was opened in 2006 as Bangkok's second airport. Initially it replaced the tired Don Mueang Airport but Don Mueang was later revamped as a low-coast airport to service the growing traffic demands.
Meanwhile Suvarnabhumi Airport was, and still is, operating above its designed capacity. An earlier bid to build a third terminal has been mired in controversy and is currently shelved pending a new brief from Airports of Thailand with a new round of design bids called for in the future.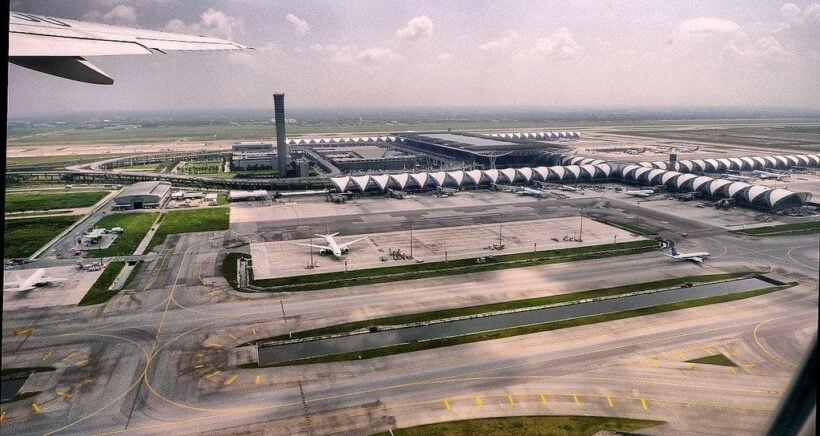 Average hotel prices drop in Thailand in 2018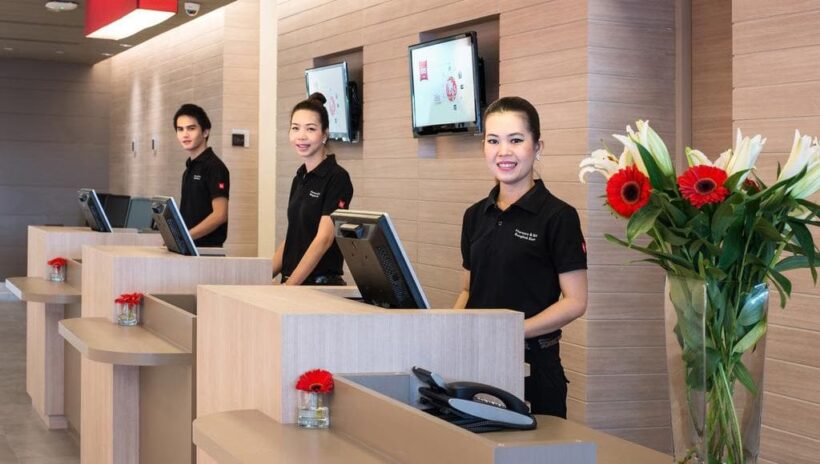 The latest Hotel Price Index (HPI) released by Hotels.com reveals no sign of a slowdown for the global travel industry. Prices are up for overnight accommodation by 3% globally in 2018 across every regional index, except for the Pacific region, including Thailand.
Hotel.com has 85 websites in 34 languages, and lists over 325,000 hotels in approximately 19,000 locations. Its inventory includes hotels and B&Bs, and some condos and other types of commercial lodging.
Travellers to and around Thailand paid an average price of 1,720 baht a night for their domestic accommodation last year, a 7% drop compared to 2017, and paid the same average price of 4,437 baht a night for international accommodation in both 2018 and 2017.
The growth in travel comes despite global uncertainties including Brexit, California wildfires, South African drought and Japanese earthquakes. Travellers also showed resilience and renewed confidence in destinations touched by unrest: Paris, Egypt, Turkey; regions experiencing currency fluctuation: South America; and areas affected by natural disaster: North America.
Despite the overall growth in global accommodation prices, average prices paid for domestic accommodation in Thailand have decreased, with average prices for international beds remaining stable.
SOURCE: The Nation | Hotel.com