The rise of Kpop stars reveals the dark side of music sweatshops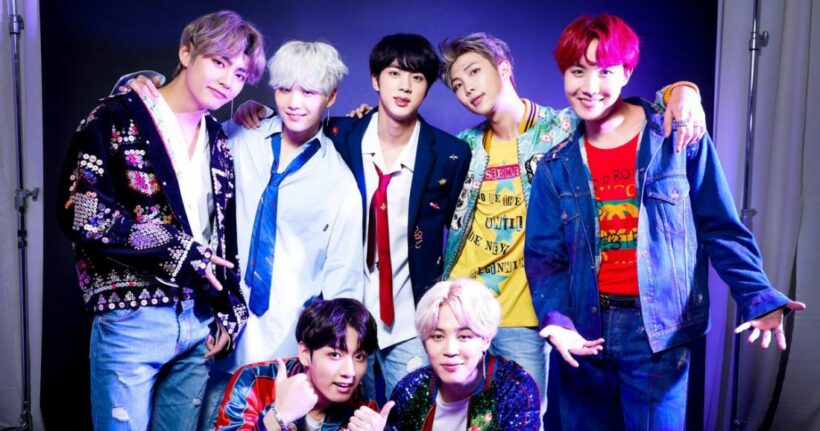 • They've had two number one selling albums in the Billboard Top 200 this year.
• They're the first pop act to score two Number One albums in a calendar year since One Direction in 2014.
• They were the first Kpop artists to win a Billboard Music Award.
• The group officially holds the world record for most Twitter engagements and, more specifically, the most Twitter engagements for a music group. They amassed an average of 252,200 retweets per tweet on Twitter.
The group is called BTS, a South Korean band of seven young men.
Their success is a milestone for the music industry, once very western-focussed (even US/UK focussed) and now diversifying at a staggering speed as the internet shares few boundaries when compared to the older way of doing the 'music business'.
Type 'BTS' into the internet three years ago and you were more likely to be reading about the development of Bangkok's BTS Skytrain. Not any more.
BTS are a result of three years of intense, some would say grueling, training in the skills required to sing, dance and perform in the Kpop world. But their formation was 'outside' the rigid pop-grooming factory and broke the mould of the mild, pretty, personality-bypass robots. They spoke up about the hassles of being a teenager, depression, rigid social norms (of South Korean society) and gender identity. And they mobilised an 'ARMY' of fans through social media and shattered norms about the way music can be popularised beyond mere sales of songs.
Using the term 'highly produced' doesn't even go half way into describing their video clips. They're psychedelic, visual feasts of colour fused with music styles and genres, sometimes all in the same 3.30 clip.
BTS perform at the 2017 American Music Awards…
Now touring internationally, their concerts often sell out 30 minutes after tickets are announced, in the UK, US, Australia, Asia, anywhere. And the group spoke at the UN last month taking their message to the world in a more sedate forum.
It's a fascinating sea change for the music industry. When BTS took to the stage in the 2017 American Music Awards there was raucous cheering and excitement in the room that music die-hards say they've never seen before with any other artists. Others note that their rise to the top (well, it's been a long five year climb to the top) to claim their place as chart-toppers and stadium-fillers, could be blown away by whoever the next 'big thing' is. It might all be over tomorrow.
Fifty years ago we would trudge into a record store and find the latest song flogged by radio stations, encouraged by hungry record company executives. That world doesn't exist anymore. Now 'pop' music is more than just the song. It's an entire package of videos, imagery, back-story and grueling performance schedules. Sex, drugs and rock 'n roll have been replaced with clean-living, highly-trained, professionals.
But for young aspiring Koreans wanting a share of the new world interest in the Kpop art form, there's a long queue ahead. The machinery that creates the finely-crafted bands has come under a lot of criticism, not the least from BTS themselves. Just last year a member of long-time Kpop leaders 'SHINee', Kim Jong-hyun, left a lengthy suicide note before ending his life.
"I'm broken from the inside," the note read. "The depression that has slowly eaten away at me has finally consumed me, and I couldn't beat it."
Whilst BTS appear to have broken out of the mould and now have the resources to forge their own future, the interest in Kpop, and the death of one of its leading stars last year, is focussing attention on the dark side of the often color-saturated pop genre.
Here's an article from CNN about the Kpop sweatshops.

Can Thailand lure the Chinese back?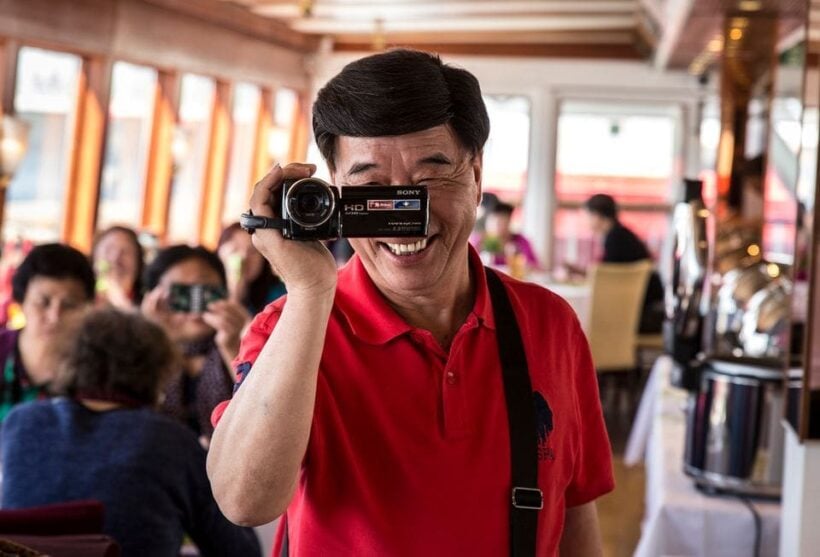 After half a decade of incredible growth in Chinese tourism to Thailand, the numbers are now in a tail-spin as numbers drop off around the country.
With annual rises of 20-50% per annum for half a decade there has been a big drop off in the last quarter (Q3) of 2018. This is the key statistic as compiled in two reports, one from Standard Chartered Bank and another from the Kasikorn Research Centre.
The numbers were peaking, even in the middle of the traditional wet-season this year, until a tour boat sank in Phuket during early July, resulting in the death of 47 Chinese tourists, many of them children. The subsequent 'investigation', botched PR attempts, mis-speaks from the deputy PM Prawit Wongsuwan and the power of Chinese social media have seen the Chinese pursuing other locations for their travels.
But C-Trip, one of China's largest online travel portals, says Thailand is still a popular destination and that the drops in Chinese tourist numbers to Thailand will slow down and maybe even rise again from the start of next year.
"Thailand remained at the top of the list for Chinese travellers during the annual Golden Week holiday although Japanese travel rose much faster than Thailand's numbers, which were almost static this year."
The Tourism and Sports Ministry says, "Arrivals from China, which account for 30% of Thailand's total tourist mix, fell 12% in August. They grew only 3% during China's Golden Week holiday, less than expected."
There has been a scramble to try and keep the Land of Smiles attractive to Chinese booking their holidays with PR efforts like providing specific lanes at Immigration for Chinese travellers, proposals to provide multiple entry visas, instead of single entry. They've even proposed dropping the visa fees for Chinese tourists altogether.
The Chinese Yuan has also dropped against the Thai Baht – a fallout of the ensuing US/China trade war – that is affecting the spending power of Chinese when they arrive in Thailand and deter them making a booking in the first place.
But there is some positive news with the ratio of independent Chinese tourists (FITs) to tour groups rising to 7:3 this year from 6:4 last year, according to the Thai Tourism and Sports ministry. That's the majority of Chinese deciding to visit Thailand based on their own bookings and visiting attractions of their own choice.
Standard Chartered Bank is still predicting that the number of all tourists in 2018 will still surpass past records, despite the drop in the Chinese tourist bookings.
"Thailand received 26 million international tourists overall from January-August 2018, up 10% year-on-year, on track to reach the government's target of 38 million this year," according to Tim Leelahaphan, an economist from SCB.
More than 80 dance groups from around Thailand compete in "SHOW DC Dance Battle Revolution"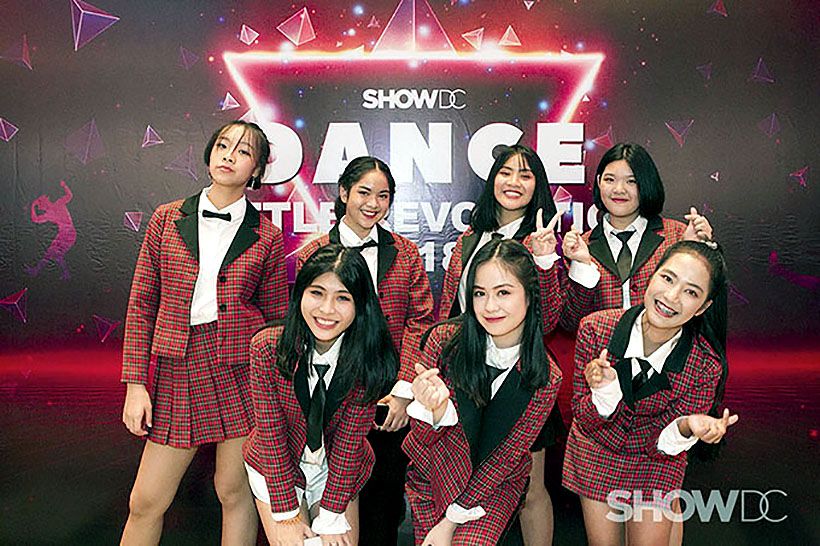 Dancers from all around Thailand took part in the recent SHOW DC Dance Battle Revolution 2018, which saw more than 80 dance groups going head-to-head for the inaugural championships crowns in three categories: B-Boy, Hip Hop and Cover Dance. Held at the popular shopping mall and entertainment mega-complex in Rama 9 area of Bangkok, prizes worth more than 100,000 baht were on offer.
"The inaugural event was a huge success. The passion and skill of all the dancers that took part in SHOW DC's Dance Battle Revolution 2018 was exceptional and it was very tough for the judges to decide on the winners. Over three weekends of competition we saw dancers from all over the country come and battle for the title of Dance Battle Revolution Champion," said Ms. Regina Loo, Chief Marketing & Merchandising Officer of SHOW DC.
Winners of the SHOW DC Dance Battle Revolution 2018 are…
B-Boy

1) Comatom                                    2) Asta Flow                                    3) Dot A
Hip Hop

1) I Feel the Hype                            2) Huiii                                        3) Ghost Industry
Cover Dance

1) Devotion                                    2) ABC                                            3) The Average
"In addition to being a leading shopping mall serving the community of Rama IX and surrounding areas, entertainment and music is part of the SHOW DC proposition and Dance Battle Revolution is one of our signature events.
Feedback from this first year has been excellent and we have already received a lot of interest from dancers and groups for next year. Dance Battle Revolution will be an annual event at SHOW DC and we will build on this year's success to make 2019 even bigger and better," added Ms. Loo.
About SHOW DC
SHOW DC is Thailand's first retail and entertainment mega-complex. Situated on 43 rai (17 acres) of land in the Rama 9 area of Bangkok with over 180,000 sqm and a total investment of 9.5 billion baht (approx. US$ 300 million), SHOW DC opened in December 2016.
For more information click HERE.
'Big Joke' is the 'real deal' according to Thai Rath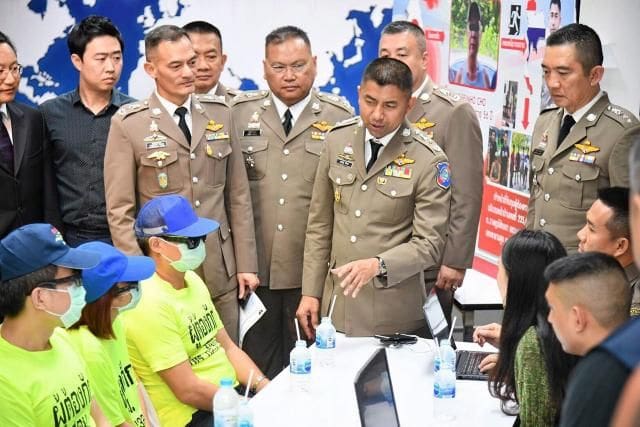 PHOTOS: Thai Rath
Thai Rath have published a feature on the closest person Thailand has to Batman (aka Maj-Gen Surachate Hakparn) or "Big Joke" as he's affectionately know to the Thai media. He's taken the role of Thailand's poster-boy crime fighter.
He's also recently been promoted to the top job at Thai Immigration.
The article says that Big Joke is the 'real deal' and his appointment will mean greater security for the country and better services to the wider public. They say that will include tourists and expatriates in Thailand.
Two weeks ago Maj-Gen Surachate Hakparn replaced the former Immigration Chief, Suthipong Wongpin, who took a sidewards step to become the head of the metropolitan police in Bangkok, a year before his retirement.
Surachate attracted the attention of the Thai government while working as deputy commander of the Thai Tourist Police.
His "One World One Team" vision emphasises teamwork and cooperation, not just within Thailand but internationally, according to the Thai Rath article.
Many have criticised "Big Joke" for being nothing more than a poster boy and 'lackey' of the elite but the Thai media is say this is 'shallow thinking'. Surachate's supporters point to his 'modern methods' in crime solving and dedication to stop corruption (which we note also appear to involve a lot of photos and media conferences parading the baddies in public).
"He is seen as new style of policeman the like of which Thailand has rarely if ever seen before", reports Thai Rath.
Many illegal foreigners posing as tourists have already been rounded up, sent home and black-listed creating a fear of further crackdowns. But Surachate says he's determined to root out illegals and criminals and protect the multi-billion dollar tourism industry.
"Ultimately bona fide tourists and expats will reap the benefit through greater security and improved service from immigration".
Deputy PM Prawit Wongsuwan its also calling for heightened security with an 'international focus'.
Surachate believes in giving greater satisfaction to foreigners in Thailand as well as committing to coordination within Thai police departments and foreign agencies.
Critics say that many of those arrested are relatively small fry and that "No Tip" signs that have gone up at immigration entry points are merely paying lip service to the issue. But Thai Rath seem convinced that 'Big Joke' is the real deal and will make a true difference.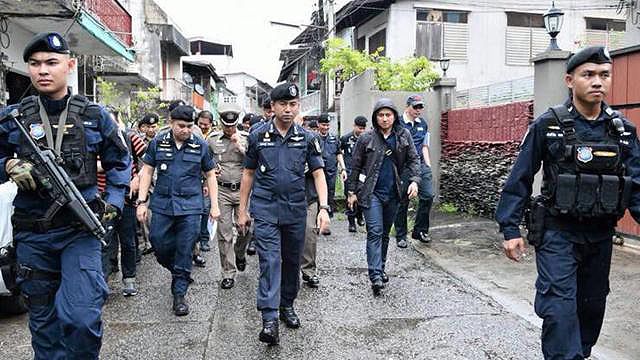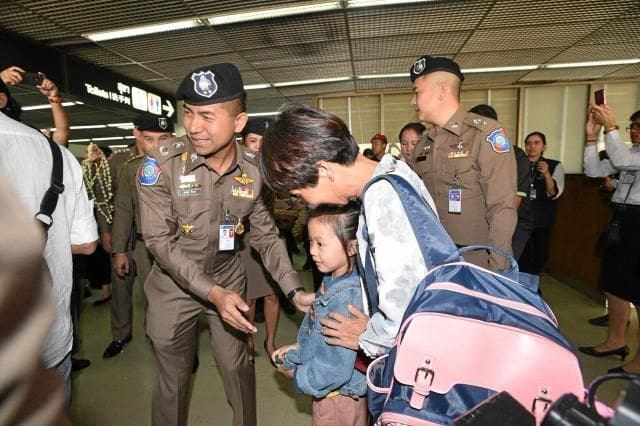 SOURCE: Thai Rath