The rise of Kpop stars reveals the dark side of music sweatshops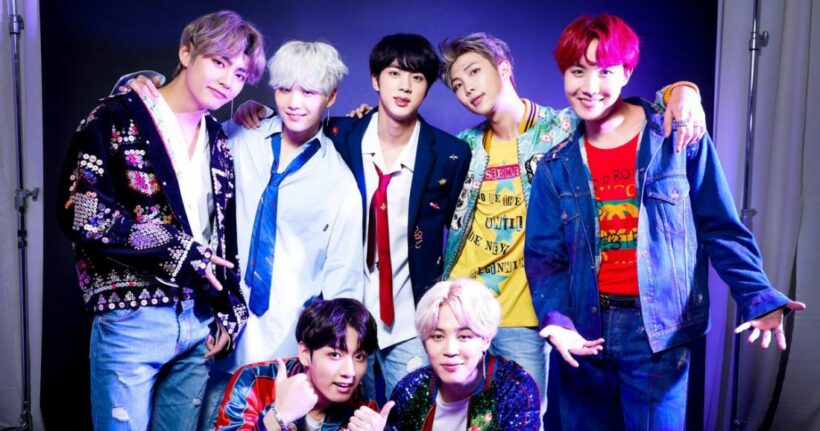 • They've had two number one selling albums in the Billboard Top 200 this year.
• They're the first pop act to score two Number One albums in a calendar year since One Direction in 2014.
• They were the first Kpop artists to win a Billboard Music Award.
• The group officially holds the world record for most Twitter engagements and, more specifically, the most Twitter engagements for a music group. They amassed an average of 252,200 retweets per tweet on Twitter.
The group is called BTS, a South Korean band of seven young men.
Their success is a milestone for the music industry, once very western-focussed (even US/UK focussed) and now diversifying at a staggering speed as the internet shares few boundaries when compared to the older way of doing the 'music business'.
Type 'BTS' into the internet three years ago and you were more likely to be reading about the development of Bangkok's BTS Skytrain. Not any more.
BTS are a result of three years of intense, some would say grueling, training in the skills required to sing, dance and perform in the Kpop world. But their formation was 'outside' the rigid pop-grooming factory and broke the mould of the mild, pretty, personality-bypass robots. They spoke up about the hassles of being a teenager, depression, rigid social norms (of South Korean society) and gender identity. And they mobilised an 'ARMY' of fans through social media and shattered norms about the way music can be popularised beyond mere sales of songs.
Using the term 'highly produced' doesn't even go half way into describing their video clips. They're psychedelic, visual feasts of colour fused with music styles and genres, sometimes all in the same 3.30 clip.
BTS perform at the 2017 American Music Awards…
Now touring internationally, their concerts often sell out 30 minutes after tickets are announced, in the UK, US, Australia, Asia, anywhere. And the group spoke at the UN last month taking their message to the world in a more sedate forum.
It's a fascinating sea change for the music industry. When BTS took to the stage in the 2017 American Music Awards there was raucous cheering and excitement in the room that music die-hards say they've never seen before with any other artists. Others note that their rise to the top (well, it's been a long five year climb to the top) to claim their place as chart-toppers and stadium-fillers, could be blown away by whoever the next 'big thing' is. It might all be over tomorrow.
Fifty years ago we would trudge into a record store and find the latest song flogged by radio stations, encouraged by hungry record company executives. That world doesn't exist anymore. Now 'pop' music is more than just the song. It's an entire package of videos, imagery, back-story and grueling performance schedules. Sex, drugs and rock 'n roll have been replaced with clean-living, highly-trained, professionals.
But for young aspiring Koreans wanting a share of the new world interest in the Kpop art form, there's a long queue ahead. The machinery that creates the finely-crafted bands has come under a lot of criticism, not the least from BTS themselves. Just last year a member of long-time Kpop leaders 'SHINee', Kim Jong-hyun, left a lengthy suicide note before ending his life.
"I'm broken from the inside," the note read. "The depression that has slowly eaten away at me has finally consumed me, and I couldn't beat it."
Whilst BTS appear to have broken out of the mould and now have the resources to forge their own future, the interest in Kpop, and the death of one of its leading stars last year, is focussing attention on the dark side of the often color-saturated pop genre.
Here's an article from CNN about the Kpop sweatshops.

New WHO world road death report – Thailand drops to number 8 but still high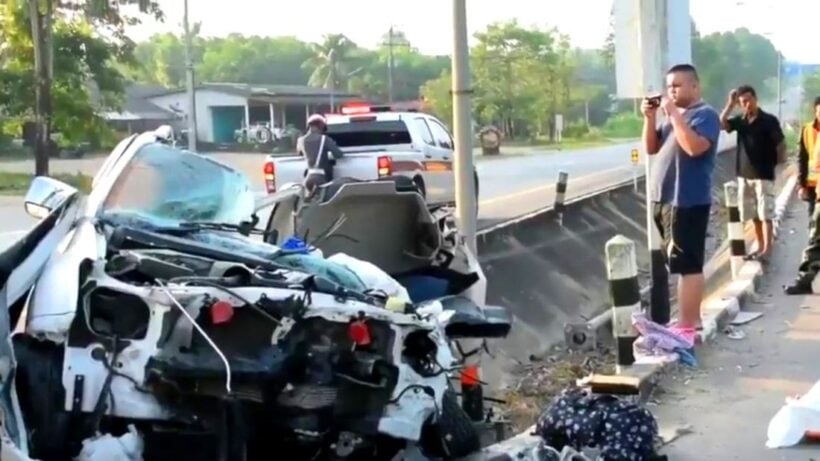 Thailand's roads remain some of the deadliest in the world. But the Kingdom has dropped from its previous number two position to number eight, behind a collection of backwater African states and other undeveloped countries.
A new report by the World Health Organisation shows that the road safety situation in Thailand hasn't improved. The shocking news is outlined in a the WHO report, Global Status Report on Road Safety 2018,
The report indicates the death rate per 100,000 population in Thailand was 32.7. This ranks Thai roads as at least the deadliest in ASEAN and amongst the deadliest in the world.
Only seven other nations fared worse than Thailand, while the countries with the highest road traffic death rate per 100,000 population were Liberia, Saint Lucia, Burundi and Chad.
The report, compiled using data from 2016 from 175 countries, shows that Europe has the safest roads with 9.3 deaths per 100,000 population. The African continent had the worst rates.
The report shows that there is an average of 22,491 people killed on Thai roads every year. South east Asia, where motorcycle-related deaths account for 43 percent of the total road toll, had an average of 20.7 deaths per 100,000 population.
Globally, the report found that the situation regarding road traffic deaths is worsening, with someone killed in a road accident every 24 seconds somewhere in the world.
The WHO road death Hall of Shame…
1. Liberia – 35.9 (per 100,000 people)
2. Saint Lucia – 35.4
Equal 3. Burundi and Zimbabwe – 34.7
Equal 4. Democratic Republic of Congo and Venezuela (Bolivarian Republic of) – 33.7
5. Central African Republic – 33.6
6. Thailand – 32.7
7. Burkina Faso – 30.5
8. Namibia – 30.4
9. Cameroon – 30.1
10. Mozambique – 30.1
John Mayer coming to Bangkok for the first time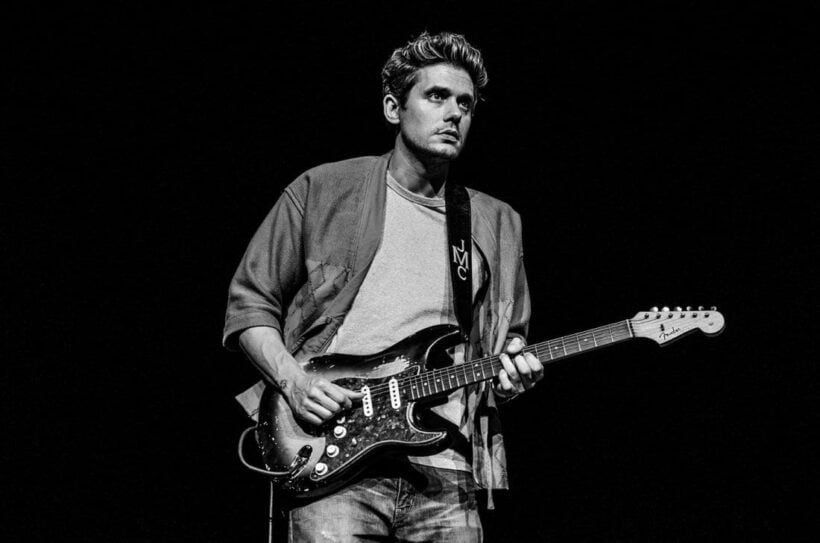 IMAGE: John Mayer Instagram, Billboard.com
John Mayer will be playing in Bangkok on April 3, 2018 for his newly announced 'Australia & Asia Tour 2019'. The 41 year old American, hailing from Connecticut isperforming for the first time in Thailand. Tickets will be released at a later date but put a circle in your calendar.
Mayer's most famous songs include "Gravity", "Your Body is a Wonderland'" and "Daughter", his talent has also lead him to play alongside legends such as BB King and Eric Clapton.

Here is  small peak into the talented John Mayer:
CoolSculpting: What is it and why is it so popular in Thailand?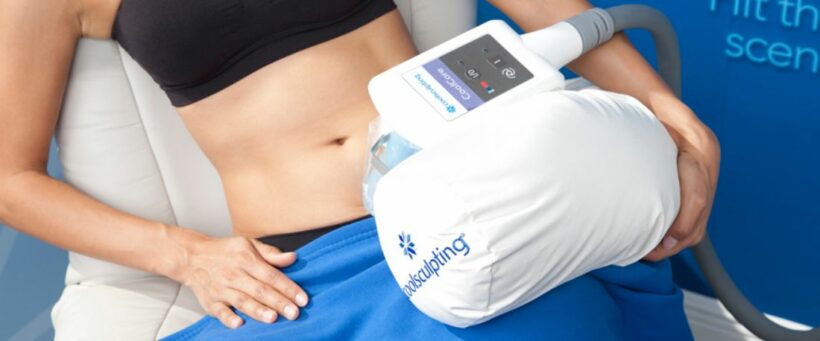 "There is a growing trend for alternative body contouring treatments. Consequently, many medical tourists turn to CoolSculpting with some incredible before and after results, as well as reduced recovery time without the need for anaesthetic or incisions."
Darren Lyons from medical.thethaiger.com has noticed the upward curve in alternative non-invasive liposuction and vaser liposuction treatments in Thailand. Known as Coolsculpting or Zeltiq, this type of cryolipolysis or fat freezing seems to be very popular for a host of reasons. 
Firstly, unlike CoolSculpting, liposuction tends to leave scarring where the cannula is placed directly into the skin opening. Moreover, local or general anesthetic is necessary with recovery taking up to a month, whilst CoolSculpting requires hardly any recovery time. 
So, how does it work? A medical surgeon will apply cooling targeted deposits between 5 degrees and minus 11 Celsius in order to reshape the body contours. This particular cooling technique leads to fatty tissue cells dying out with no harm to the skin. 
"Popular areas for CoolSculpting include places where there is excess fat buildup such as the hips and stomach. Medical tourists prefer to visit so they can eradicate their love handles or muffin tops around these specific areas. This in turn boosts patient confidence and provides an enhanced appearance," adds Darren.
Taking just three hours in total, results are noticeable in less than three months. Despite CoolSculpting's growing success and rave reviews, this surgical procedure carries a few short-term risks and side effects. These include aches in the specific treatment area, numbness, soreness and tingling.
Currently, Thailand is at the forefront of medical tourism with convenient air travel and access to a variety of invasive and non-invasive treatments including CoolSculpting. It is now welcoming medical tourists across the globe who are seeking cost-effective treatment and an unforgettable vacation. 
Boasting 60-plus modern JCI accredited facilities, cross-border and overseas patients are attracted to Thailand's blend of pristine golden sands, pioneering cityscapes, rich heritage and ancient monuments. From Bangkok to Chiang Mai and glorious Phuket, medical tourists are flocking to enjoy first-class healthcare, affordable rates, impeccable service, extensive facilities and highly qualified specialists.
Take for example the impressive Thanyapura Health & Sports Resort. Featuring 23 hectares, it offers bespoke treatment plans, laundry, an on-site pharmacy and a 50 metre swimming pool (enquire at medical.thethaiger.com today for discounted rates). 
Meanwhile, the JCI-accredited Yahnee International Hospital in the Thai capital treats more than 10,000 patients every year. With more than 400 beds across 15 floors, this renowned building is a comprehensive facility with nearly 200 doctors, 800 nurses and more than 100 dedicated staff. Performing breast augmentations, tummy tucks, facelifts and a range of cosmetic and plastic surgery, medical tourists receive exactly the same levels of care than they would experience back home. 
It is no surprise that Thailand now finds itself among the top three medical tourism destinations. With a global medical visitor's map stretching from Europe to South East Asia and even China, this Land of Smiles is proving to be irresistible for so many medical tourists.
Check out other procedures, locations and price guides at medical.thethaiger.com