The newest energy drink? 'Kratom'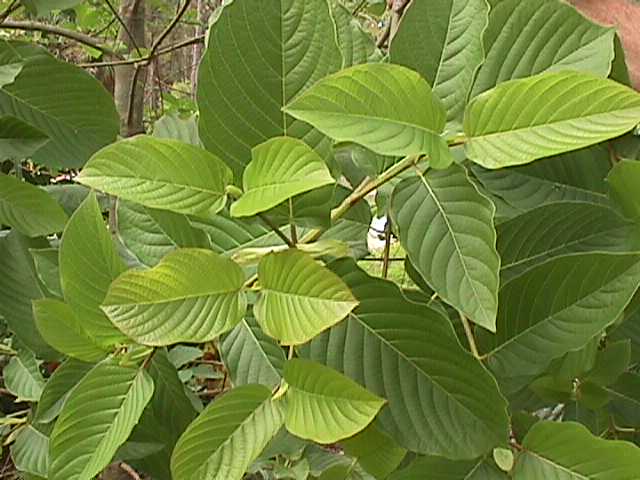 Story by The Nation
Dr Supaporn Pitiporn, head of the herb product development project at Chaopraya Abhaiphubejhr Hospital, said the benefits of kratom outweigh its drawbacks.
Supaporn made the recommendation in an article she wrote that was posted online on Tuesday.
Last week, Narcotics Control Board secretary general Sirinya Sittichai said the Narcotic Crops Survey and Monitoring Institute is studying how many kratom tree families should be allowed to grow.
He said the institute was assigned to conduct the study after the Public Health Ministry recommended that Thais should be able to grow kratom for personal use in line with their culture.
Supaporn said there is evidence kratom has been used as a herb by Thais since ancient times.
She said the old folklore of Khun Chang, Khun Phaen, written during the reign of King Rama II, also talked about kratom use.
The literature recounted how chewing kratom re-energised troops before battles.
Supaporn said people in the three southern-most provinces used to use kratom to help them work longer.
She added that people used to chew kratom when they had a fever, or to help them sleep.
Supaporn said medical records before 1957 reveal that kratom was used as a traditional medicine for curing a number of ailments, including diarrhea, headaches, stomach aches and muscle pain.
"I think it's time to make use of kratom as a herb for Thai traditional medicine practice. Traditionally, kratom was used as painkiller, energiser, a drug to reduce sugar in the blood for diabetes, for making one to feel sleepy and making one feel awake. It can be used to increase men's sex drive. It has been part of our culture," she said in her article.
(Phuket Gazette doesn't condone the taking of illicit drugs and this article is provided for information only and does not recommend or promote the use of Kratom)
PHOTO: TusconOnline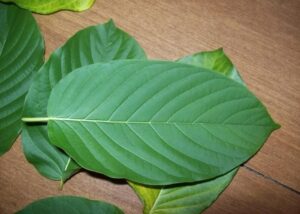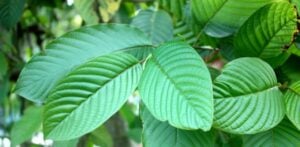 http://www.nationmultimedia.com/detail/national/30324548
- Tanutam Thawan
Same-sex civil union bill ready for Cabinet in two months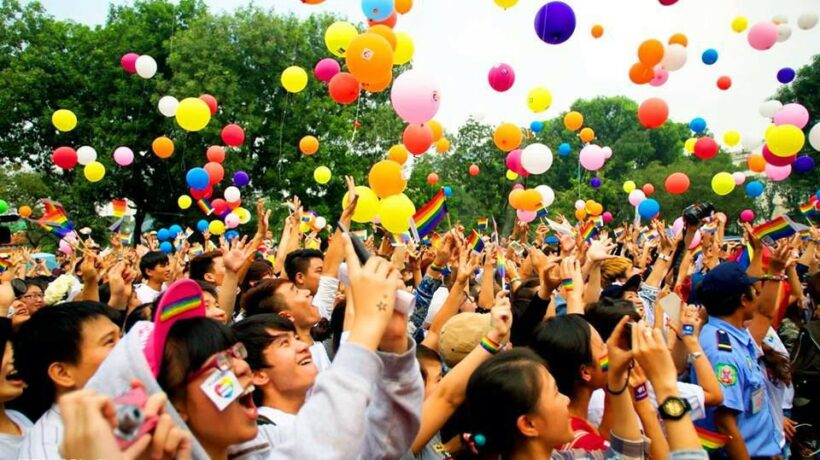 A same-sex civil partnership law should be drafted and discussed before next year's elections.
Pitikarn Sitthidech, the Rights and Liberties Protection Department chief, saystThe law, allowing same-sex couples to formally register as life partners, should be drafted by September.
It would then be submitted to Deputy PM and Justice Minister ACM Prajin Juntong, who would decide whether it should go to the Cabinet, she said.
Pitikarn says the sub-panel drafting the legislation that's been hailed by some as a progressive step towards the legalisation of gay marriage would meet on July 25 to review its 63 articles. Panel members were likely to make adjustments, she said, some based on the experiences of other countries that have adopted similar legislation, such as Mexico, South Africa, Canada, Australia and Britain.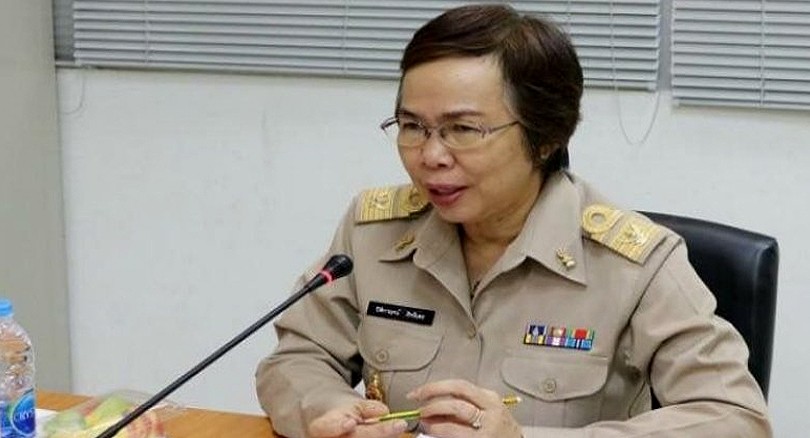 Pitikarn Sitthidech – Rights and Liberties Protection Department chief 
The bill will then be forwarded to the Rights Department's law development committee for further tweaking in September, and then to Prajin, Pitikarn said. She pointed out that the process in some countries had taken up to 10 years, but Prajin wanted to fast-track Thailand's version because of the many LGBT (lesbian, gay, transgendered and bisexual) citizens who deserve the same rights as everyone else.
Pitikarn said Prajin had insisted that the authors of the legislation understand the situation in society well and the sensitivities involved. He wanted guidelines set out to support the status of same-sex life partners registered in other countries who were now living in Thailand to ensure they enjoyed the rights to which they were entitled.
Prajin wanted it made clear which agency would handle registrations once the law comes into effect. And he expects the law to lay the foundation for the legalisation of gay marriage.
"Since the ministry began moving forward on this law, we have received good feedback from the LGBT community and a 60,000-name petition expressing support for the action, as well as much useful information," Pitikarn said.
"I believe many more people are passively supporting this law – the many who haven't yet expressed their LGBT status."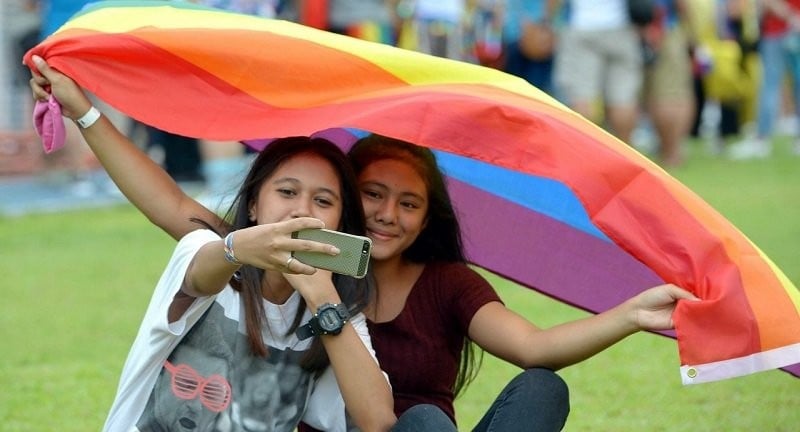 SOURCE: The Nation
Floods continue to cause havoc in the north, west and central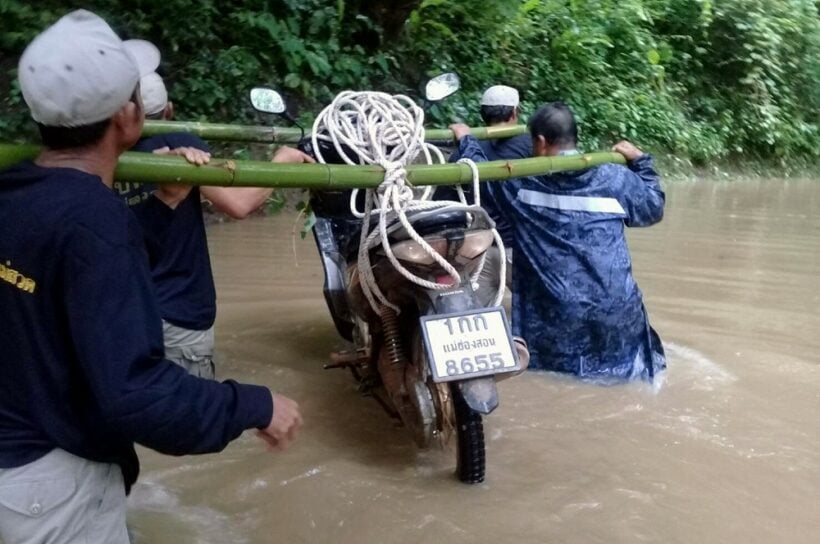 Floods are causing havoc across swathes of provinces across Thailand. From the north in Chiang Mai, to the west in Kanchanaburi and as far south as Prachuap Khiri Khan and Ranong.
The Thai Department of Disaster Prevention and Mitigation chief says that the flooding has been triggered by tropical storm Son-Tinh which still sits over Laos, so far affecting 13 Thai provinces and 2,369 families between July 17 and today (July 22).
Director-general Chayapol Thitisak said 23 districts witnessed flooding and in some cases landslides in Kanchanaburi, Tak, Chiang Mai, Mae Hong Son, Phichit, Nakhon Sawan, Trat, Phrae, Phetchabun, Phitsanulok, Ranong, Phetchaburi and Prachuap Khiri Khan.
Conditions have normalised in 10 provinces, he said, but there is still flooding in six districts in three provinces.
In Kanchanaburi's Sangkhla Buri district, 400 families are affected, in Tak's Mae Ramat, Phop Phra, Tha Song Yang and Umphang districts 80 families, and in Prachuap Khiri Khan's Hua Hin district another 80 families, though the water level is decreasing.
Next cause for concern, says the Meteorological Department, is a tropical depression over the upper South China Sea that's moving towards the upper Philippines at a maximum sustained wind speed of 55 kilometres per hour.
It will not affect Thailand directly, the department predicted, but travellers should monitor the situation if they are travelling in these regions.
"The southwest monsoon over the Andaman Sea and Gulf of Thailand is also strong, creating waves up to three metres high", it says.
"Ships should proceed with caution and small boats should stay ashore".
Chayapol said he had contacted officials in provinces in the East and upper South to be prepared in case of flooding or seaborne mishaps.

STORY: The Nation
Boeing says Asian region biggest growth area for aviation in next two decades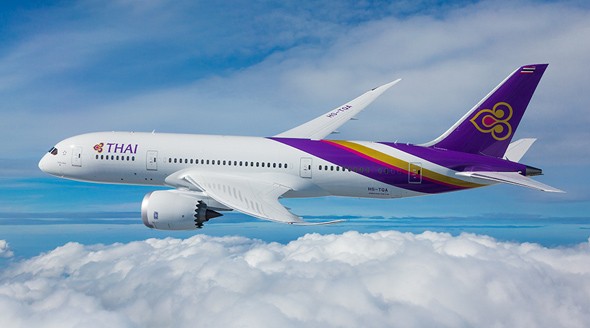 By Data Leads. PHOTO: Thai Airways Boeing 787
Asian countries are estimated to require 16,930 more airplanes by 2037, making the region the fastest growing aviation area in the world.
Boeing's annual forecast, the Commercial Market Outlook, reveals that the world fleet of jet planes would need 42, 370 new planes valued at US$6.3 trillion. The forecast predicts that the global demand for commercial aviation services will create a market opportunity of US$15 trillion.
According to Boeing the region operators will demand 40 per cent of passenger jet deliveries in the next twenty years, more than double the amount as compared to other regions.
China will be a key player in Asia that will contribute to Boeing's growing business in the region. Analysts predict that China's growing middle class will eventually lead to the country overtaking the U.S. within 10 to 15 years as the largest domestic airplane passenger market in the world.  Airplane demands will be highest in the region at 16,930 deliveries valued at US$ 3, 365 billion.

North America is predicted to have second highest demand of airplanes with the requirement of 8,800 deliveries valued at US$1,850 billion.  The aviation industry in the region has been experiencing a steady growth in the last few years. Boeing forecasts that the total fleets will increase 44 per cent in the next twenty years.
Europe will be the third highest region in terms of demand of airplanes and estimated profit that it generates. Edging close to North America, the region is estimated to demand 8,490 airplanes in the coming twenty years. The market value is estimated to be US$ 1,240 billion.
Latin America and Middle East will see the demand in fleet deliveries at 3,040 and 2,990 respectively. The market value is estimated to be US$ 360 billion and US$ 745 billion respectively.  Russia, CIS and African region will see low demand as compared to other regions.  The market value is projected to be US$ 265 and US$ 215 billion respectively.
The Commercial Market Outlook is the longest running jet forecast and considered  as the most comprehensive analysis of the commercial aviation industry.