Developer promises and the 'rental guarantee'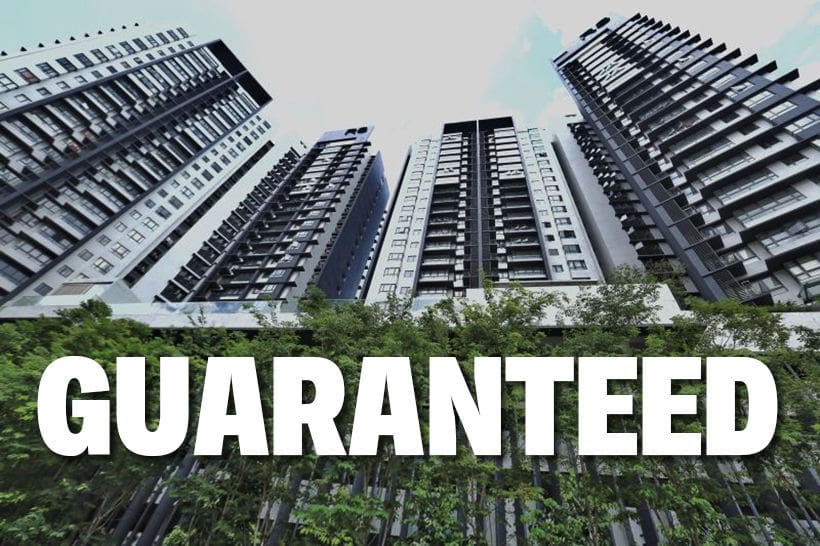 According to a recent report from CBRE, more than 80% of Phuket condo sales offered rental guarantees in reported sales in the first six months of 2018. The report says that most of these condo sales were for properties less than 5.5 million baht.
The CBRE report also noted that there were 458 condos and 56 villas sold in the same period.
The Thaiger, who keeps in contact with many of the island's property developers, spoke to three developers of unconnected current projects which reported 180+ sales – that's just three developments. Speaking to a leading, reputable real estate seller in the region, they reported just over 70 signed deals during the same period. They also said that sales in the luxury villa market were, by their estimates, well in excess of the figures quoted in the CBRE report.
Seeking information from CBRE, clarifying the numbers quoted in their report, we received replies about the trends they've identified in the local Phuket market. James Pitchon is the Executive Director – Head of Research, Consulting, Global Workplace Solutions, Thailand for CBRE.
"The resort condominium market is now driven by buyers of affordable, investment-oriented products that offer rental management programs and/or guaranteed returns rather than buyers looking for a just a holiday home. Sales of entry-level products accounted for over 80% of the total sales, with limited sales in the high-end segment. However, there were a few exceptions such as the Residences at Sheraton Phuket Grand Bay where the developer was able to sell higher priced product "
James also backed up the recent CBRE report, and the trends, indicating a slowdown in the top end of the market.
"The luxury villa market continued to move at a slow pace with most sales at the lower end of the market but one unit was sold in Andara Signature Villa, a hotel managed property, for more than 200 million baht."
The reality is that there is no centralised reporting system in place to prepare accurate property sales information in Phuket. James didn't divulge how CBRE gathered their statistics.
The 'elephant in the room' mentioned in the report has been highlighted by an article on thailandproperty.com where the issue of rental guarantees is raising eyebrows in the island's real estate community.

The rental return guarantee schemes are where developers 'guarantee' a return of, say, 10% of the purchase price for 5 or ten years, or even more. The guarantees are often made as monthly payments.
Some of the more 'optimistic', published, rental guarantees currently on offer include a 10% return for 10 years.
"Turnkey investment – Receive your rent every month".
Another one…"Rental guarantee 10% for 10 years on Freehold, or 15 years on Leasehold"
This offer is very opaque… "Our up to 20-year selective rental agreement generates a fixed annual income of up to 10%, with the option of 5-year buy back program for the investor."
How can these developers make such offers?
Robert Teulings, the Sales Manager at New Nordic Phuket, says there are several factors that play a role in making New Nordic enable to meet their promises.
"One of the factors being the very active holiday village at Pratamnak Hill in Pattaya which we are still fully operating almost 10 years after development started. We always keep 30% of the area in every building for ourselves for retail and F&B purposes. The team also takes care of condominiums on behalf of owners, some of whom live thousands of kilometers away from the given New Nordic destination. In addition, the F&B department not only caters for New Nordic Group's own residents and visitors but also for outside clients.
"With these core business ideas and values in mind, we have successfully never missed a payment to any of our clients and are certain we will continue keeping our promises and developing beautiful holiday villages across the globe."
We have made contact with two other companies making these offers to find out how such generous guarantees can be made and what 'fine print' there is in the contracts. At this stage only New Nordic Phuket responded to our request for information. (Here's their Phuket website HERE.)

Desmond Richard Lewis Hughes, from Hughes Krupica Lawyers in Patong, says that 'guarantees' should be properly contracted and be open to scrutiny in the due diligence process.
"Anything called a guarantee should be capable of being presented to a bank in and used as security. If a so-called guarantee isn't capable of that, then really it is at best a promise supported by intention and that intention may be good, bad or indifferent."
Desmond advises all people being offered a rental guarantee to check the background of the company making the offer.
"If a company with small paid up capital, directors who are not overly concerned about commercial risk and a short history of operations offers a 'guarantee', then the guarantee will have little substance compared to say – the guarantee of a public company."
But despite The Thaiger's skepticism, the companies selling condos on these conditions are, mostly, keeping up with their 'guarantee' with few reports of defaults at this stage.
One agent, who has asked not to be named, but who had sold quite a few properties with these guarantees, said that he's been pleasantly surprised by the follow-through with key developers honouring contracts and paying out the monthly fee – usually minus costs.
"Each company has their own way of guaranteeing the monthly payments. In some cases a portion of the rental guarantee is built into the sales price. In other cases the developer works hard to rent out the properties and receives a rental return to fund the guarantees. There are many variations as to how it can work. But, so far, most of the schemes are working as promised."
Phuket's market, along with its tourism, has evolved and matured quickly over the past decade.
"The Phuket residential resort property market has changed significantly since the global financial crisis of 2008/9. Sales volumes are lower, the type of buyer has changed as has the type of product." said James Pitchon from CBRE.
"There is still demand for luxury hotels in Phuket, despite becoming a mass market destination, as we have seen from the opening of the Rosewood Phuket last year and the recently announced Mandarin Oriental at Laem Singh Beach due to be to be completed in 2022. However the increase in tourist arrivals has not led to a big increase in demand for residential resort properties."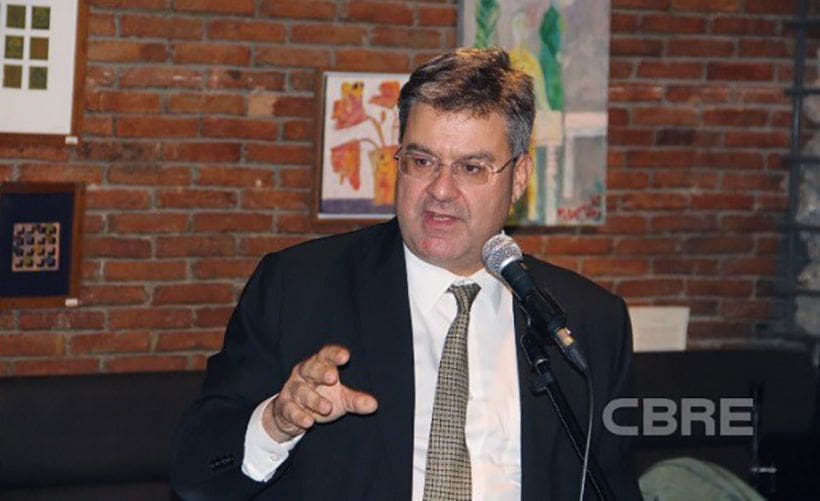 James Pitchon, Executive Director – Head of Research, Consulting,Global Workplace Solutions, Thailand for CBRE
As always with property purchases, buyers are highly recommended to consult a properly qualified property lawyer and DO YOUR HOMEWORK.
Keep in contact with The Thaiger by following our
Facebook page
.


Find more property for sale and rent across Thailand at Thaiger Property, powered by FazWaz. You can even list your property for free.

Guaranteed rental returns – Are they real?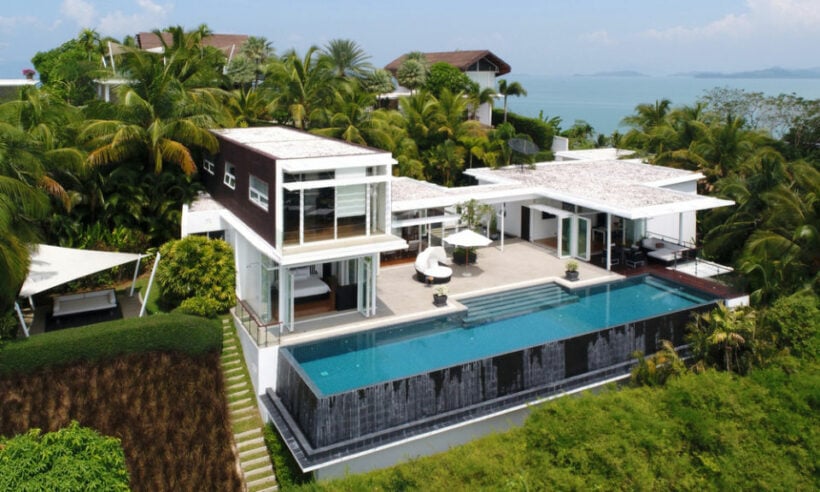 If you're looking to invest in overseas property, search the market and it's not unusual to find condos for sale with guaranteed rental returns of 40%, and some even higher. Yes, it DOES seems too good to be true, but the offers are out there and the packages often come with free legal fees and other such benefits. Clearly, before diving in, you need to seek some expert and professional advice.
So, what is the debate about? And what questions should you ask prior to investing?
Guaranteed rental returns are obviously enticing for investors and purchasers alike, with standard net returns usually being advertised below the 10% mark.
In the opinion of many, this is not a cheap marketing trick. Yes, it does have 'marketing power' and it might just be the additional financial package that helps developers and agents clinch the deal. But for the investors, they genuinely are guaranteed a minimum return on their investment. Surely that's positive. It eases the concerns of investors and keeps the market buoyant. And why wouldn't buyers prefer to go with the property that guarantees this return, over the property that does not?
Other experts are not so sure. While acknowledging that a rental guarantee clearly offers agents and developers an advantage in marketing and selling, there are voices within the industry that urge caution. There's a suspicion that developments that come with a guarantee may be overpriced and that the developers may have factored the cost of the guarantee into the actual price of the property that is being offered.
Those that hold this negative opinion about guarantees suggest that a better strategy for any investor might be to really understand the market in which the property is being offered, aim to get the lowest price possible, do the deal and then organise the letting independently.
Other cautious voices wonder if investors aren't being tantalised with a vision of unrealistic long-term returns. The question that is asked is what happens when the guaranteed period ends? It's not unknown for the guaranteed period to expire, and for the investor to suddenly realise that the true rental value of the property is much lower than they believed. Rental incomes suddenly drop, and they suddenly realise that they have overpaid into the wrong investment.
But still, many deny that developers overprice properties when offering guarantees. And no matter what, it's clear that a rental guarantee is important for certain investors who need the security that it offers. And genuinely, it appears that there are some good guarantees out there on the market. So what to do?
The trick is to apply common sense and due diligence to the situation and examine the legal, commercial and financial strength of the guarantee and the market in which it is being offered. Here are some questions worth considering:
Legally, how is the guarantee structured?
Is it underwritten with a contract in which legal recourse is an option, should you not receive the income that is guaranteed? This is clearly important.
Commercially, is the guaranteed rental figure in-line with the rental market in which the property is situated? Basically, are the developers offering you more rental income than is actually achievable in the current market? If they are offering you more, then once the guaranteed period expires, you'll probably see your returns on investment drop.
Financially, how does the guarantee work?
Is the guaranteed return dependent upon the commercial success of the project?
Some guarantees are based on projected annual revenues and are subject to these revenues being achieved. In other words, if the expected revenues aren't achieved, the full guaranteed amounts might not be paid to the purchaser.
In addition to this, some guarantees may also come with the proviso that the amount being 'guaranteed' is 'subject to the competency of' the management of the complex. This may seem vague, but it's possible that if the expected revenues aren't achieved, then the blame for this failure is going to be put solely on the management company.
The vagueness of such a 'competency' proviso might also be used to cover all manner of issues. For example, is it possible that forecasted rental revenues might fail to materialise, not because of the bad management of a complex, but because the original forecasts were set too high? It might be easy to blame all manner of poor results on the incompetence of how an apartment complex is managed and to do this with no liability.
With this in mind, once again, it's very important to look at the rental market in which the property is located, and then ask: are the projected annual revenues realistic in the current market? And of course, you will have to do some research on the developers.
Do the developers have a track record of successfully managing properties, renting them out and ensuring that incomes are generated?
If the answer to this is 'no', how then will they be able to generate the income that they are guaranteeing? This may be a sign that the property price has been 'artificially' increased to cover any foreseen shortfall in future income.
All-in-all, there's a lot to consider. Guaranteed rental returns do offer investors a level of security, and it is natural for people to feel compelled to buy into them, and yes, there are some good offers on the market. But it's worth remembering that in the right location, you'll always be able to rent out a property.
As we always recommend at The Thaiger, do your homework!
To find thousands of available rental properties in Thailand, click HERE.
Keep in contact with The Thaiger by following our
Facebook page
.
Tale of two cities – Hua Hin vs Pattaya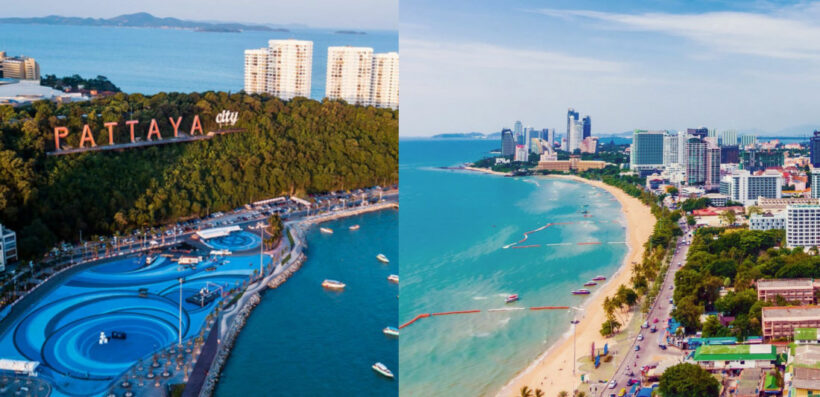 by Kornrawee Panyasuppakun
Property buyers looking to buy a seaside villa or condo in a coastal town in Thailand, relatively close to Bangkok, confront one question – should I buy a property in Hua Hin or Pattaya?
And rightly so, because these two choices have similar aspects. Both have kilometres of coastline, good beaches, and are just a couple of hours away from Bangkok – 3 hours for Hua Hin and 2 hours for Pattaya. They also have good year-round weather, large expat populations, and are some of the best places in Asia for water-sports and playing golf.
Yet, each place suits buyers with different lifestyles and goals.
Town or City?
If you want a laid-back beach town feel, Hua Hin is the right choice. If you like to live in the middle of action, with a greater range of things to do, Pattaya is the winner. It is simply more established and has a longer development history in terms of western-style villas and condominiums.
Hua Hin has a population of around 100,000 plus a growing tourist reputation. The lazy town offers long, sandy beaches that run 5 kilometers along the coast and are not fully obstructed by high-story condos on the beach, due to building regulations.
Hua Hin may not be the best place to swim in Thailand, as the sea-bed is a bit rocky, but it makes up for it with clean beaches, dedicated beach cleanup groups consisting of locals and expats, and regulations which, among others, restrict commercial tourism on the beaches on Wednesdays, and town planning which controls high-rise along the coast.
Hua Hin also suits those in search of a peaceful getaway because the town does not have a seedy reputation and is far from any industrial enterprises. This is thanks to a strong tradition of royal patronage and residence in the district, such as Mrigadayavan Palace and Klai Kangwon Palace, the latter is owned by the late King Bhumibol Adulyadej (Rama IX).
Nevertheless, the town has a growing reputation for restaurants and new attractions for tourists; it is a favourite resort town for Thai upper-class and Bangkokians who like to go to Hua Hin on weekends.
Check out the largest selection of properties in both towns HERE.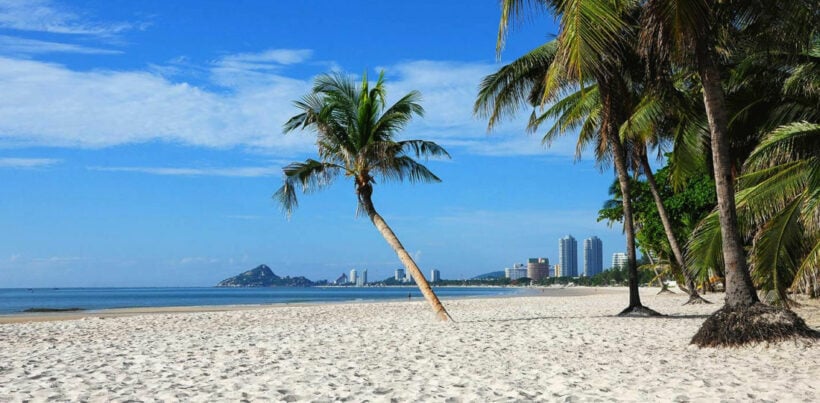 Pristine beaches of Hua Hin, larger and longer than Pattaya
Pattaya, on the other hand, is home to almost 400,000 people, plus plenty of international tourists. The city is highly developed and has a higher density of high-rise buildings along the coastline and many great sea-view villas on the hillside, both of which are harder to find in Hua Hin due to the tighter building regulations.
During the day, the beaches in Pattaya attract sun worshippers and all different types of water sports, from kitesurfing to waterskiing. At night, Pattaya's Walking Street is an international adult entertainment playground. But that doesn't mean you can't find a quiet place in Pattaya. There are less-popular beaches like Jomtien Beach and nearby islands like Koh Larn and Koh Samet.
Pattaya is part of Thailand's eastern seaboard, the Eastern Economic Corridor, meaning the city is situated close to Thailand's main industrial facilities and sea ports, as well as airports like Suvarnabhumi Airport, which is around an hour and a half away by car. It also has its own airport about 40 minutes from town called U-tapao International Airport.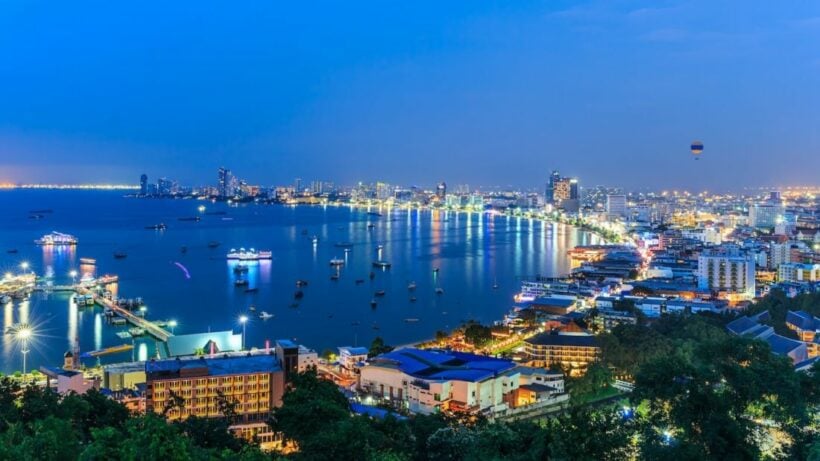 The famous sweeping coastline of Pattaya, a haven for nightlife and entertainment options
Holiday home, Retirement, or Investment?
Hua Hin and Pattaya are both highly qualified for holiday home buyers with an impressive choice of villas and condominiums. But Hua Hin is better known for retirement and Pattaya for investment.
Hua Hin has been named as one of the best retirement locations in Asia by countless surveys. It offers a high standard of living, great golf courses, first-class restaurants, quality medical care, close proximity to Bangkok, as well as "the big foreign community that connects through reading clubs, festivals, cycling clubs, soccer leagues, wine tastings and darts tournaments," wrote the US News and World Report in 2019.
Foreign property buyers are those who buy a holiday home or a retirement residence. Most are from western countries, especially those from Scandinavia, Germany and England. Many buy in Hua Hin to spend the winter with their families, rent out when they are away, and eventually live there when they retire. Also, a hi-speed railway will soon be built to link Hua Hin with Bangkok, which will make travelling to Bangkok airports even more convenient. It already has a multi-lane highway, train and bus services.
Pattaya is a popular choice for investment. It has a large and growing tourism industry, with over 12 million tourists last year, as well as a healthy mix of nationalities, including Israeli, Russian, European, Indian, and Chinese, making its tourism less susceptible to change from a single demographic.
Additionally, Pattaya is part of the Eastern Economic Corridor, the Eastern seaboard that targets high-tech industries and attracts foreign direct investments, especially from Japan. It is also linked to Bangkok airports, sea ports, and main industrial facilities in Chon Buri and Rayong by the upcoming hi-speed rail. Plus, the city itself is positioned as an international medical hub.
Overall, a stream of foreign tourists and business travellers means a steady source of income for investors. Those who buy the property to rent out short-term and long-term can enjoy a realistic Return On Investment of about 7 – 8% year. In Pattaya you can already see investors from Western countries as well as Asian countries, from China to India and the Middle East.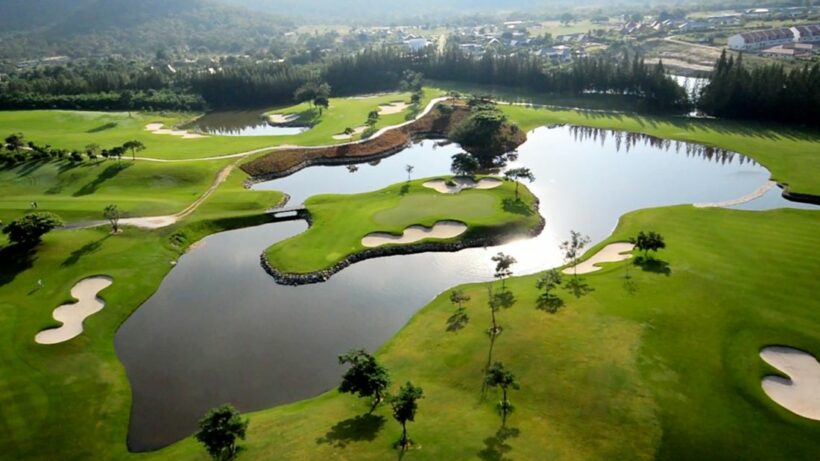 There is an excellent selection of international-standard golf courses in Hua Hin
Lifestyle
Both offer a cool selection of eateries, shopping malls, and activities, but if compared by the variety of choices, Pattaya is the hands down winner.
That isn't to say that Hua Hin doesn't have plenty of options. Most buyers in Hua Hin like to play golf and enjoy the outdoor spaces – town is one of the best golfing destinations in Asia. There are also first-class Thai and international restaurants, a huge eco-friendly water park, and several night markets that sell fresh seafood and local crafts, like Hua Hin Night Market and Cicada Market.
Furthermore, Hua Hin has stylish shopping malls like Blueport and Market Village, the latter of which offers so-called "you hunt, we cook" options. You can also try the new Latitude Wines at a vineyard in Hua Hin or head to a cool bar that offers familiar labels.
Pattaya may be infamous for its red light areas and nightlife – go-go bars, beer bars and nightclubs – but that is not the only side of Pattaya. In Pattaya you can find quality lifestyle with a burgeoning choice of family options and entertainments.
It offers a range of Thai and international cuisines, from award-winning restaurants with amazing views, sky bars, and Italian wine bars, to family-run restaurants, 100% vegan places, and local seafood. It also has a range of options to entertain people with different budgets.
Pattaya also offers lots of chic shopping centees like Terminal 21 Pattaya, Central Festival Pattaya Beach and Central Marina. There are also lots of family-friendly choices like water parks and museums, in addition to a wide range of extreme sports, such as Muay Thai, kitesurfing, waterskiing, and skydiving. You can also go snorkeling or plan a day trip to nearby islands like Koh Larn and Koh Samet.
In both cities, you can expect to find theatres with international blockbusters and supermarkets that sell western products. And there is a daily ferry between Hua Hin and Pattaya (during high season).
International Education
Expat families can find an excellent international school in both cities.
Hua Hin has a couple of options for expat families. With quality education and great sporting activities, Hua Hin International School, for instance, is one of the choices that follows the national British curriculum and the IB program, and recruits teachers from the UK. There are also several bilingual programs available.
Expats in Pattaya have more choice when it comes to international education. There are several internationally-recognised international schools with excellent facilities like hi-tech campus, drama studios, and a big theatre. Some of the best schools are St Andrews International School, Regents International School, and Tara Pattana International School.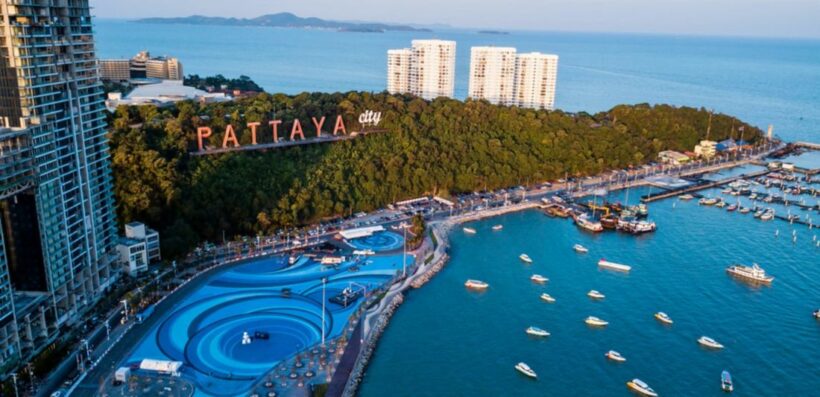 Health Care
Hua Hin and Pattaya offer high-quality hospitals that cover basic and advanced medical care and cater to patients with different budgets.
Top private hospitals in Hua Hin are, for instance, Sao Paulo Hospital which caters to lower budgets, and Bangkok Hospital Hua Hin which is part of the renowned BDMS group. These hospitals both offer quality specialist care including cardiology, urology, and orthopaedics, to name a few, and English is widely spoken.
For Pattaya, top hospitals are Bangkok Hospital Pattaya, Pattaya International Hospital, and Pattaya Memorial Hospital, with Bangkok Hospital Pattaya charging the highest fees. Also, as Pattaya is recognised as one of the best medical tourism centres in Thailand, and the region, there are tons of tourists flying to the city for medical care, and hospitals employ staff who are fluent in various languages.
Bangkok Hospital Pattaya, for instance, has interpreters in more than 20 languages, including Arabic, Chinese, French, German, Russian, Spanish, and Swedish.
The bottom line … It depends on your goals and lifestyle. If you want a peaceful hideaway with grand royal history, or are a golf enthusiast, you may choose a property in Hua Hin. If you want to a city that is always switched on, close to investment areas and airports, and has lots of leading international schools and shopping malls, you may like Pattaya more.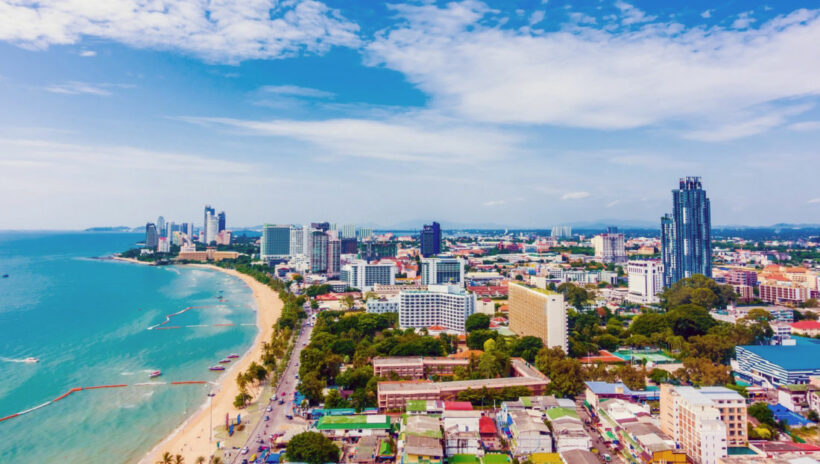 Keep in contact with The Thaiger by following our
Facebook page
.
Hong Kong property investors turn to SE Asia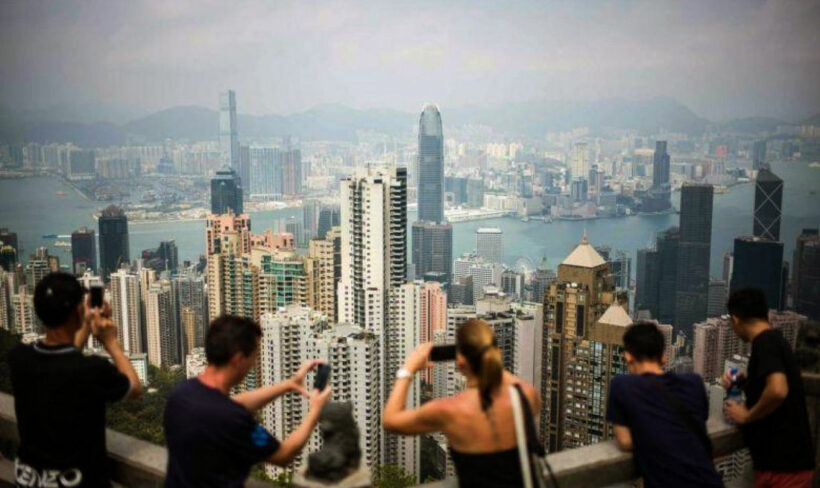 From luxury Singapore apartments to Malaysian seafront condos, Hong Kong investors are shifting cash into Southeast Asian property, demoralised by increasingly violent protests as well as the China-US trade war.
Millions have taken to the streets during four months of pro-democracy demonstrations in the southern Chinese city, hammering tourism while also forcing businesses to lay off staff – and the property sector is feeling the pain. Property stocks in one of the world's most expensive housing markets have plummeted since June, with developers being forced to offer discounts on new projects and cutting office rents.
Hong Kong businessman Peter Ng bought a condominium on the Malaysian island of Penang – which has a substantial ethnic Chinese population and is popular among Hong Kongers – after the protests erupted.
A 48 year old stock market and property investor told AFP he was worried about long-term damage to the Hong Kong economy if the unrest persists.
"The instability was a catalyst for me. Investors will always look at things like that, political stability."
And Derek Lee, a Hong Kong businessman who owns a Penang apartment, said he knew others in the semi-autonomous city who were considering investing in south east Asian property because of the unrest.
"People are thinking about how to quicken their ideas, how to make a more stable life," the 55 year old told AFP. Part of the allure of Malaysia is its relative affordability and prices much lower than Hong Kong.
The Malaysia site of Southeast Asian real estate platform Property Guru has seen a 35 percent increase in visits from Hong Kong, according to its CEO Hari Krishnan.
China-fuelled boom
While Hong Kong's protests are primarily pushing for greater democratic freedoms and police accountability, the summer of rage has been fuelled by years of simmering anger towards Beijing and the local government over falling living standards and the high costs of living.
Hong Kong's property market is one of least affordable in the world with sky-high prices fuelled, in part, by wealthy mainlanders snapping up investments in a city which has failed for years to build enough flats to meet demand.
But now mainland Chinese, who traditionally viewed property in Hong Kong as a safe investment, are opting for rival financial hub Singapore as a result of the protests and the US-China trade war, according to observers.
There has been a jump this year in sales of luxury apartments in the city-state, which like Hong Kong is known for pricey property, driven partially by mainland Chinese buyers, according to the consultancy OrangeTee & Tie.
"The protests in Hong Kong have made some of the (mainland Chinese) based there… (more concerned) about investing in Hong Kong real estate, so they carry that investment to Singapore," said Alan Cheong, executive director of the research and consultancy team at Savills.
As well as hitting China's economy, trade tensions may have discouraged some Chinese from investing in the West and pushed them towards Singapore, with its mostly ethnic Chinese population.
"I think they don't want to go to the West."
Singapore is "the closest country culturally to China other than Hong Kong and I think they feel more comfortable with that". There are further signs the stable, tightly ruled city is benefiting from the Hong Kong turmoil. Goldman Sachs last week estimated as much as $4 billion flowed out of Hong Kong to Singapore this summer.
And analysts warned there was little hope of Hong Kong's property market recovering soon.
"Hong Kong property share prices have corrected by about 15 to 25% since July," said Raymond Cheng, head of Hong Kong and China property at CGS-CIMB Securities International.
Residential sales were still holding up but only when developers offered discounts, office rents were expected to fall by as much as five percent and shop rents were also badly affected, he said.
But despite the unrest, businessman Ng, who will rent his Penang property and has no plans to move there permanently for now, was still hopeful about Hong Kong's long-term prospects.
"The problem may not be solved in the short term but it is not so serious as pessimists think. Everything is still in the government's control."
SOURCE: Agence France-Presse
PHOTO: newlaunches.sg
Keep in contact with The Thaiger by following our
Facebook page
.