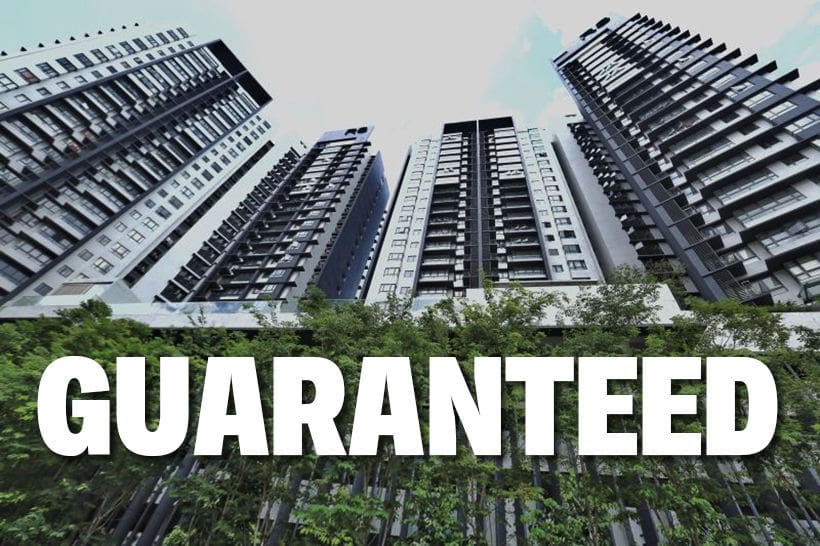 According to a recent report from CBRE, more than 80% of Phuket condo sales offered rental guarantees in reported sales in the first six months of 2018. The report says that most of these condo sales were for properties less than 5.5 million baht.
The CBRE report also noted that there were 458 condos and 56 villas sold in the same period.
The Thaiger, who keeps in contact with many of the island's property developers, spoke to three developers of unconnected current projects which reported 180+ sales – that's just three developments. Speaking to a leading, reputable real estate seller in the region, they reported just over 70 signed deals during the same period. They also said that sales in the luxury villa market were, by their estimates, well in excess of the figures quoted in the CBRE report.
Seeking information from CBRE, clarifying the numbers quoted in their report, we received replies about the trends they've identified in the local Phuket market. James Pitchon is the Executive Director – Head of Research, Consulting, Global Workplace Solutions, Thailand for CBRE.
"The resort condominium market is now driven by buyers of affordable, investment-oriented products that offer rental management programs and/or guaranteed returns rather than buyers looking for a just a holiday home. Sales of entry-level products accounted for over 80% of the total sales, with limited sales in the high-end segment. However, there were a few exceptions such as the Residences at Sheraton Phuket Grand Bay where the developer was able to sell higher priced product "
James also backed up the recent CBRE report, and the trends, indicating a slowdown in the top end of the market.
"The luxury villa market continued to move at a slow pace with most sales at the lower end of the market but one unit was sold in Andara Signature Villa, a hotel managed property, for more than 200 million baht."
The reality is that there is no centralised reporting system in place to prepare accurate property sales information in Phuket. James didn't divulge how CBRE gathered their statistics.
The 'elephant in the room' mentioned in the report has been highlighted by an article on thailandproperty.com where the issue of rental guarantees is raising eyebrows in the island's real estate community.

The rental return guarantee schemes are where developers 'guarantee' a return of, say, 10% of the purchase price for 5 or ten years, or even more. The guarantees are often made as monthly payments.
Some of the more 'optimistic', published, rental guarantees currently on offer include a 10% return for 10 years.
"Turnkey investment – Receive your rent every month".
Another one…"Rental guarantee 10% for 10 years on Freehold, or 15 years on Leasehold"
This offer is very opaque… "Our up to 20-year selective rental agreement generates a fixed annual income of up to 10%, with the option of 5-year buy back program for the investor."
How can these developers make such offers?
Robert Teulings, the Sales Manager at New Nordic Phuket, says there are several factors that play a role in making New Nordic enable to meet their promises.
"One of the factors being the very active holiday village at Pratamnak Hill in Pattaya which we are still fully operating almost 10 years after development started. We always keep 30% of the area in every building for ourselves for retail and F&B purposes. The team also takes care of condominiums on behalf of owners, some of whom live thousands of kilometers away from the given New Nordic destination. In addition, the F&B department not only caters for New Nordic Group's own residents and visitors but also for outside clients.
"With these core business ideas and values in mind, we have successfully never missed a payment to any of our clients and are certain we will continue keeping our promises and developing beautiful holiday villages across the globe."
We have made contact with two other companies making these offers to find out how such generous guarantees can be made and what 'fine print' there is in the contracts. At this stage only New Nordic Phuket responded to our request for information. (Here's their Phuket website HERE.)

Desmond Richard Lewis Hughes, from Hughes Krupica Lawyers in Patong, says that 'guarantees' should be properly contracted and be open to scrutiny in the due diligence process.
"Anything called a guarantee should be capable of being presented to a bank in and used as security. If a so-called guarantee isn't capable of that, then really it is at best a promise supported by intention and that intention may be good, bad or indifferent."
Desmond advises all people being offered a rental guarantee to check the background of the company making the offer.
"If a company with small paid up capital, directors who are not overly concerned about commercial risk and a short history of operations offers a 'guarantee', then the guarantee will have little substance compared to say – the guarantee of a public company."
But despite The Thaiger's skepticism, the companies selling condos on these conditions are, mostly, keeping up with their 'guarantee' with few reports of defaults at this stage.
One agent, who has asked not to be named, but who had sold quite a few properties with these guarantees, said that he's been pleasantly surprised by the follow-through with key developers honouring contracts and paying out the monthly fee – usually minus costs.
"Each company has their own way of guaranteeing the monthly payments. In some cases a portion of the rental guarantee is built into the sales price. In other cases the developer works hard to rent out the properties and receives a rental return to fund the guarantees. There are many variations as to how it can work. But, so far, most of the schemes are working as promised."
Phuket's market, along with its tourism, has evolved and matured quickly over the past decade.
"The Phuket residential resort property market has changed significantly since the global financial crisis of 2008/9. Sales volumes are lower, the type of buyer has changed as has the type of product." said James Pitchon from CBRE.
"There is still demand for luxury hotels in Phuket, despite becoming a mass market destination, as we have seen from the opening of the Rosewood Phuket last year and the recently announced Mandarin Oriental at Laem Singh Beach due to be to be completed in 2022. However the increase in tourist arrivals has not led to a big increase in demand for residential resort properties."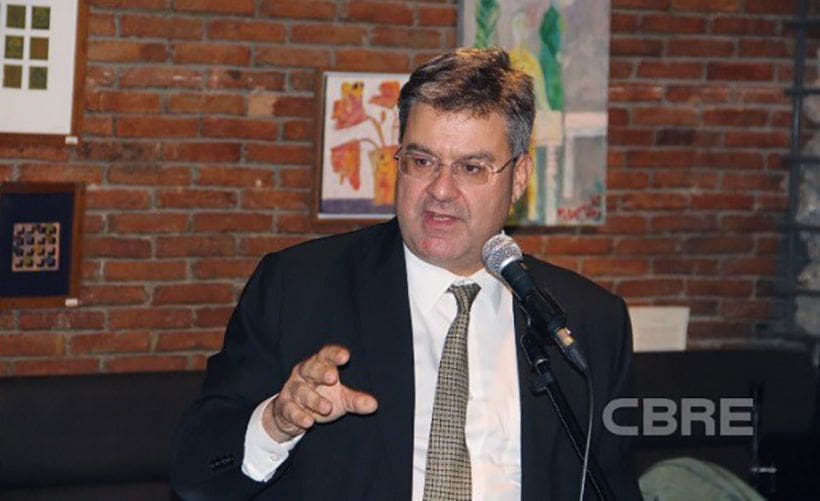 James Pitchon, Executive Director – Head of Research, Consulting,Global Workplace Solutions, Thailand for CBRE
As always with property purchases, buyers are highly recommended to consult a properly qualified property lawyer and DO YOUR HOMEWORK.