Developer promises and the 'rental guarantee'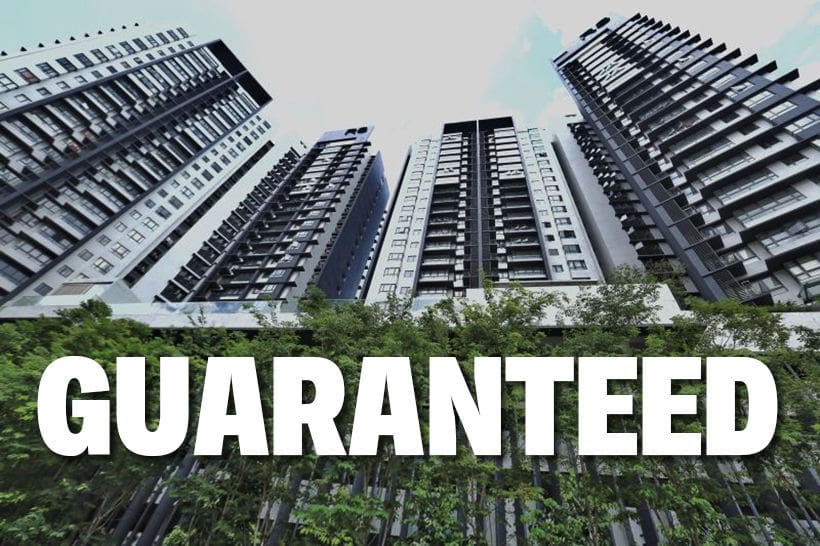 According to a recent report from CBRE, more than 80% of Phuket condo sales offered rental guarantees in reported sales in the first six months of 2018. The report says that most of these condo sales were for properties less than 5.5 million baht.
The CBRE report also noted that there were 458 condos and 56 villas sold in the same period.
The Thaiger, who keeps in contact with many of the island's property developers, spoke to three developers of unconnected current projects which reported 180+ sales – that's just three developments. Speaking to a leading, reputable real estate seller in the region, they reported just over 70 signed deals during the same period. They also said that sales in the luxury villa market were, by their estimates, well in excess of the figures quoted in the CBRE report.
Seeking information from CBRE, clarifying the numbers quoted in their report, we received replies about the trends they've identified in the local Phuket market. James Pitchon is the Executive Director – Head of Research, Consulting, Global Workplace Solutions, Thailand for CBRE.
"The resort condominium market is now driven by buyers of affordable, investment-oriented products that offer rental management programs and/or guaranteed returns rather than buyers looking for a just a holiday home. Sales of entry-level products accounted for over 80% of the total sales, with limited sales in the high-end segment. However, there were a few exceptions such as the Residences at Sheraton Phuket Grand Bay where the developer  was able to sell higher priced product "
James also backed up the recent CBRE report, and the trends, indicating a slowdown in the top end of the market.
"The luxury villa market continued to move at a slow pace with most sales at the lower end of the market  but one unit was sold in Andara Signature Villa, a hotel managed property, for more than 200 million baht."
The reality is that there is no centralised reporting system in place to prepare accurate property sales information in Phuket. James didn't divulge how CBRE gathered their statistics.
The 'elephant in the room' mentioned in the report has been highlighted by an article on thailandproperty.com where the issue of rental guarantees is raising eyebrows in the island's real estate community.

The rental return guarantee schemes are where developers 'guarantee' a return of, say, 10% of the purchase price for 5 or ten years, or even more. The guarantees are often made as monthly payments.
Some of the more 'optimistic', published, rental guarantees currently on offer include a 10% return for 10 years.
"Turnkey investment – Receive your rent every month".
Another one…"Rental guarantee 10% for 10 years on Freehold, or 15 years on Leasehold"
This offer is very opaque… "Our up to 20-year selective rental agreement generates a fixed annual income of up to 10%, with the option of 5-year buy back program for the investor."
How can these developers make such offers?
Robert Teulings, the Sales Manager at New Nordic Phuket, says there are several factors that play a role in making New Nordic enable to meet their promises.
"One of the factors being the very active holiday village at Pratamnak Hill in Pattaya which we are still fully operating almost 10 years after development started. We always keep 30% of the area in every building for ourselves for retail and F&B purposes. The team also takes care of condominiums on behalf of owners, some of whom live thousands of kilometers away from the given New Nordic destination. In addition, the F&B department not only caters for New Nordic Group's own residents and visitors but also for outside clients. 
"With these core business ideas and values in mind, we have successfully never missed a payment to any of our clients and are certain we will continue keeping our promises and developing beautiful holiday villages across the globe."
We have made contact with two other companies making these offers to find out how such generous guarantees can be made and what 'fine print' there is in the contracts. At this stage only New Nordic Phuket responded to our request for information. (Here's their Phuket website HERE.)

Desmond Richard Lewis Hughes, from Hughes Krupica Lawyers in Patong, says that 'guarantees' should be properly contracted and be open to scrutiny in the due diligence process.
"Anything called a guarantee should be capable of being presented to a bank in and used as security. If a so-called guarantee isn't capable of that, then really it is at best a promise supported by intention and that intention may be good, bad or indifferent."
Desmond advises all people being offered a rental guarantee to check the background of the company making the offer.
"If a company with small paid up capital, directors who are not overly concerned about commercial risk and a short history of operations offers a 'guarantee', then the guarantee will have little substance compared to say – the guarantee of a public company."
But despite The Thaiger's skepticism, the companies selling condos on these conditions are, mostly, keeping up with their 'guarantee' with few reports of defaults at this stage.
One agent, who has asked not to be named, but who had sold quite a few properties with these guarantees, said that he's been pleasantly surprised by the follow-through with key developers honouring contracts and paying out the monthly fee – usually minus costs.
"Each company has their own way of guaranteeing the monthly payments. In some cases a portion of the rental guarantee is built into the sales price. In other cases the developer works hard to rent out the properties and receives a rental return to fund the guarantees. There are many variations as to how it can work. But, so far, most of the schemes are working as promised."
Phuket's market, along with its tourism, has evolved and matured quickly over the past decade.
"The Phuket residential resort property market has changed significantly since the global financial crisis of 2008/9. Sales volumes are lower, the type of buyer has changed as has the type of product." said James Pitchon from CBRE.
"There is still demand for luxury hotels in Phuket, despite becoming  a mass market destination, as we have seen from the opening of the Rosewood Phuket last year and the recently announced Mandarin Oriental at Laem Singh Beach due to be to be completed in 2022. However the increase in tourist arrivals has not led to a big increase in demand for residential resort properties."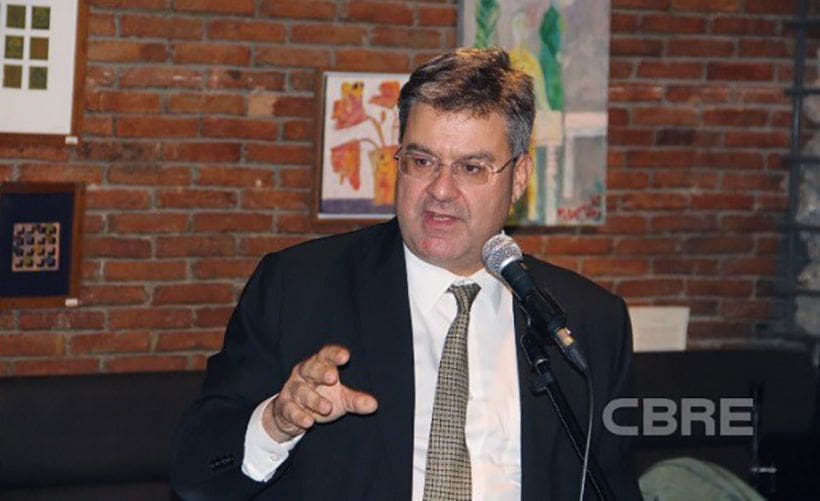 James Pitchon, Executive Director – Head of Research, Consulting,Global Workplace Solutions, Thailand for CBRE
As always with property purchases, buyers are highly recommended to consult a properly qualified property lawyer and DO YOUR HOMEWORK.

Find more property for sale and rent across Thailand at Thaiger Property, powered by FazWaz. You can even list your property for free.

Stunning new Lux Neo project at Chaweng, Koh Samui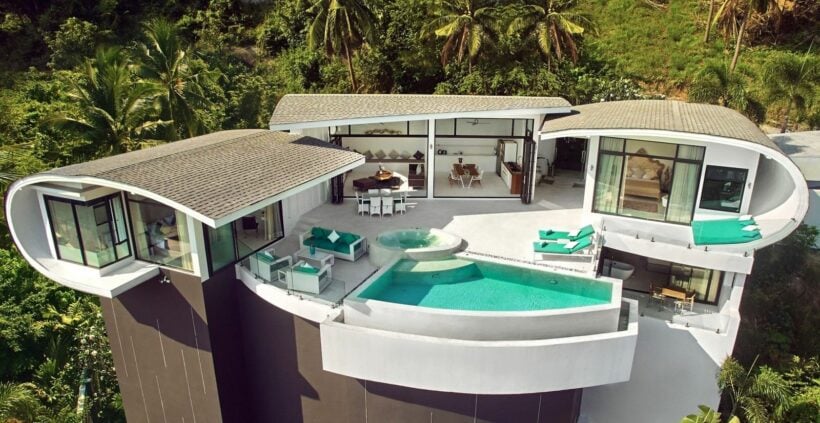 Sun, sea, new, views, pool villa, Samui. All the words you want to hear.
Lux Neo is now available, combining stunning sea views and outstanding modern design. Lux Neo is the newest award winning project by the "Neo" team with critiqued unique villa design and award winning styling. Click HERE to read more about the Neo design team and some of their other award-winning projects.

This magnificent site offers a unique combination for in Thailand – inspired design, value, astonishing views and quality. Designer two or three bedroom villas are now available with sea views to Chaweng Noi and just minutes to the main attractions, beaches, shops, airport and the main Chaweng shopping and beach areas.
The "Lux" location is 18 Rai of premium Chaweng Noi sea view land with "Neo" being a private 12 plot residential development featuring the uniquely inspired villa style. The highly desirable location of Chaweng Noi is just 1 kilometre away from some of Koh Samui's best beaches and restaurants.

These luxuriously designed spaces include vaulted double height ceilings, mezzanine floors, large open airy spaces, modern terrazzo bathrooms and mezzanine bedrooms – all with breathtaking views of Koh Samui offering unparalleled design with nothing else like it in South East Asia.
Prices start from 8.8 million baht for the 2 bedroom villas ranging up to 12.5 million baht for the 3 bedroom villas.
Read more about the details of this stunning Samui development or make enquiries HERE. You will be able to find out a lot more information as well as compare the new Lux Neo to other projects in the area.
Find out more about Samui HERE.

Go to property.thethaiger.com when you want to search for Thailand's largest selection of properties.
The future of Bangkok's Chinatown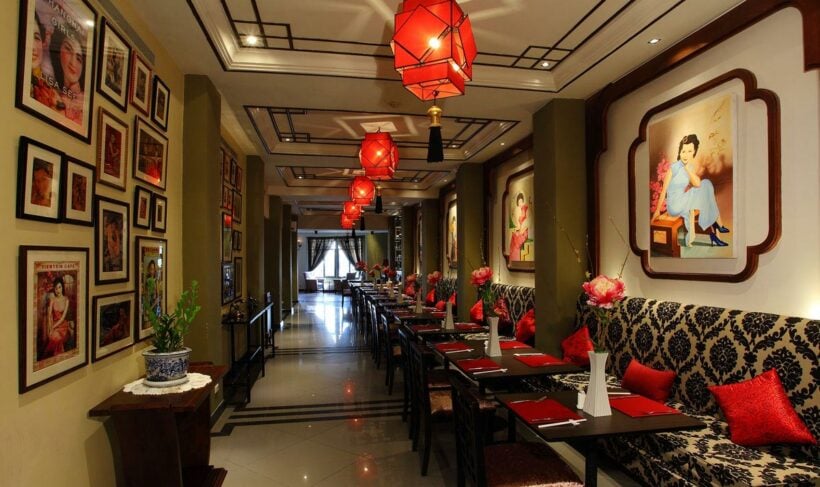 by Bill Barnett of c9hotelworks.com (First appeared on linkedin.com)
The emergence of boutique hotels, hostels, hip bars and cafes has revolutionised the way Chinatown, Bangkok is seen. This, together with the entry of international branded operators setting the stage for exciting changes.
Overview of Chinatown
For over 200 years, Yaowarat Road in Bangkok or Chinatown has been a center of Chinese immigrants in Thailand. Although some newer development has taken away some of Chinatown's authenticity, it is still to this day one of Bangkok's most visited areas which hasgenerated a splendid mixture of the old and new, be it street-food vendors, temples, or art galleries. On top of that, what really draws both local and foreign demand to the area is the ultimate experience itself.
Jammed streets with full tuk-tuks, small vans, and street merchants are what the other areas cannot offer. With some buildings and land is left unused, there have been many redevelopment projects for hotels and residences, and now domestic and international hotel chains are entering the market. What follows, is meant to shed light on the transformation of Chinatown.
Tourism
With the combined number of passenger arrivals at Suvarnabhumi and Don Mueang International Airports close to 50 million in 2017, the gateway experienced a 5-year compound annual growth rate (CAGR) of 11%. Based on our research and market interviews with hotels in the area, the number of tourists visiting Chinatown has sharply increased over the past few years. Thus, hoteliers in the area foresee that Chinatown will be reinvented over the next five years
Chinatown is now one of the hippest areas in Bangkok, while a few short years ago Millennials would view Chinatown as an 'ancestor's area' where elders meet up and have their Asian breakfast. Similarly, the traditional food scene still exists, except that the average age of visitors has dropped substantially and visitors now are becoming bar or café hoppers. What changed is how the vibe shifted over a short period of time.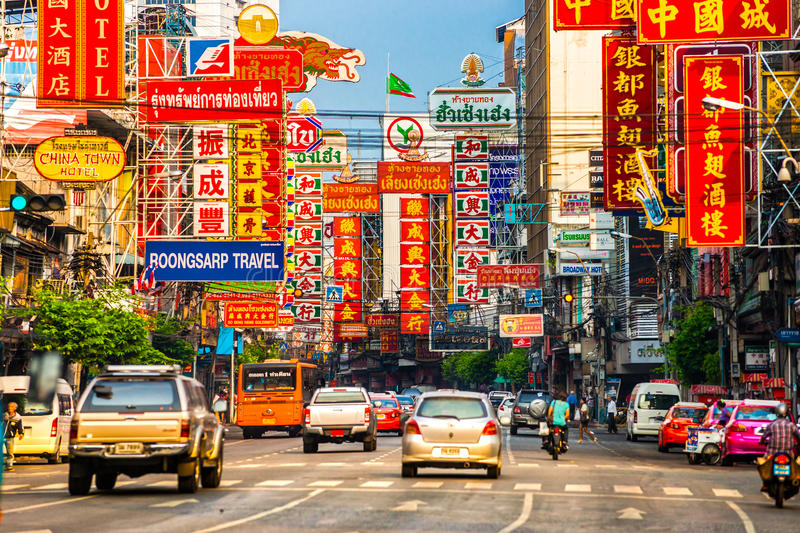 Mass Transit
After five years of construction, the upcoming MRT station of Wat Mangkon is now close to completion. Scheduled to open to the public in mid-2019, this station will be the nearest mass transit connection to Chinatown and sits right across from the upcoming 224-key Holiday Inn Express Bangkok Chinatown.
The station's name originated from the largest Chinese Buddhist temple in Bangkok, Wat Mangkon Kamalawat. Regardless of how trendy Chinatown is, the area is not expected to be another Thonglor as there is no plan for a BTS station. It will be advantageous to have better access to public transportation, but the MRT does not carry the same clout as the BTS since many tourists are not familiar with the MRT.
Hotel Performance
Due to the location of Chinatown, budget hotels face challenges in competing with similar hotels in other parts of Bangkok such as Sukhumvit. Boutique hotels in the area are on an upward trajectory, yet accessibility to public transportation in the area remains a key factor.
The average daily rate (ADR) of boutique hotels in Chinatown ranges from 2,000 up to 6,000 baht, with occupancy averaging over 75%. Due to the constraints on development scale, hotel inventories for the existing hotels range from a handful up to 70 or 80 rooms. Given a captive guest base, revenue from food and beverage cannot be overlooked. Hotel operators are generally more focused on generatingother income for their properties compared to other areas in Bangkok. According to our research, some hotels' F&B contribution can reach 70%, while the market-wide average is 31%.
Demand Characteristics
Online travel agents (OTAs) play an important role in this market among all distribution channels as boutique hotels mainly target younger guests who search for more authentic locations. Some boutique hotels try to stimulate direct bookings by offering complimentary breakfast and discounts on F&B and spa packages. One of the best performers in the market is able to achieve 70% for direct bookings.
In general, OTAs account for 75% bookings on a broad basis. For the nationality mix, the Asian market accounts for 38%, followed by European and American markets with 34% and 29%, respectively. The purpose of stay is mostly leisure at 93%, and only 4% of guests come for business.
Land vs. Rental Prices
With a peak land price of 375,000 baht per square metre, Chinatown is one of the most expensive areas in Thailand. Such high land prices result from the limited land supply and the vintage-style buildings. It is important to highlight the inverse correlation between land prices and rental/lease rate in Chinatown. Rental prices vary but generally tend to be in the range of 300 baht per square metre per month, while they can be well over 1,000 baht per square metre in Bangkok's CBD areas. With a business model heavily reliant on leasing property, small boutique hotel and hostel supply isexpected to surge in Chinatown.

International vs. Domestic Chain Offerings
There has not been an international hotel brand in Chinatown until recently, with the InterContinental Hotels Group (IHG) poised to enter. The agreement between IHG and Uniland Company Limited to open a Holiday Inn Express is expected to be completed bythe end of this year. On the other hand, the notable Thailand-based Burasari Group, who own and manage Shanghai Mansion Bangkok, has signed an agreement to manage a new 128-key property in Chinatown early this year, marking itself as a leading operator in the area.
Burasari Group, with seven hotels in the portfolio domestically and internationally, is expanding its hotel network within the country. The group has been managing Shanghai Mansion for almost 10 years and believes the upcoming changes in the area will elevate guest experience and draw more demand to Chinatown.
Pipeline Projects
Holiday Inn Express Bangkok Chinatown is part of the THB3-billion 'I'm Chinatown' mixed-use project. Positioned as 'Modern Chinese' in terms of design, the project includes 5,000 square meters of retail space, a 224-key hotel and 46-unit residence for sale. With its strategic location situating across the upcoming mass transit station, the hotel will mainly target foreign tourists and business travelers. The property is expected a year-round occupancy over 80% with average room rate over 2,000 baht.
Another project in the Chinatown pipeline, which will be managed by Burasari Group, is the redevelopment of a 50 year old vacant hotel. With 128 keys, W22 will be situated on Wongwian 22 with an opening in the mid of this year. Positioned as a boutique budget hotel, it is targeting Asian travelers and tour groups. The hotel will offer multiple room types including dormitories, double, twin and family rooms with an average room rate of 1,000 baht projected.
The two projects will create a new dynamic. Firstly the HIEX will provide standardised accommodations with expected amenities such as a swimming pool, which only a handful of hotels in the area have. Secondly, the W22 hotel will not only offer an affordable stay but also a varietyof room types and a large common space for guests to relax.

PHOTO: shanghaimansions.com
Forward Outlook
Because of the continuously increasing number of cafes, bars, and restaurants, further hotel development is expected to highlight the importance of design. Although cultural experience hasbeen the whole point of coming to Chinatown, the 'chic' experience will be a secondary factor to generate demand. From the recent developments and upcoming hotels, all properties have their uniqueness in design no matter in common areas or F&B outlets.
Even the 10 year old Shanghai Mansion Bangkok has been able to maintain high performance due to its unique interior design. Looking across Bangkok's luxury Riverside projects, such as Four Seasons and Capella which will come into the market soon, it is clear that luxury hotels have come out of the Bangkok Central Business District. With mass transit and proximity to the river, there is a high possibility to see more upscale development coming up in Chinatown.
In the bigger picture, the new MRT station will be a key turning point for the area and its future potential remains unique in its offering.
Pattaya's hotel performance rebounds as EEC drives positive market sentiment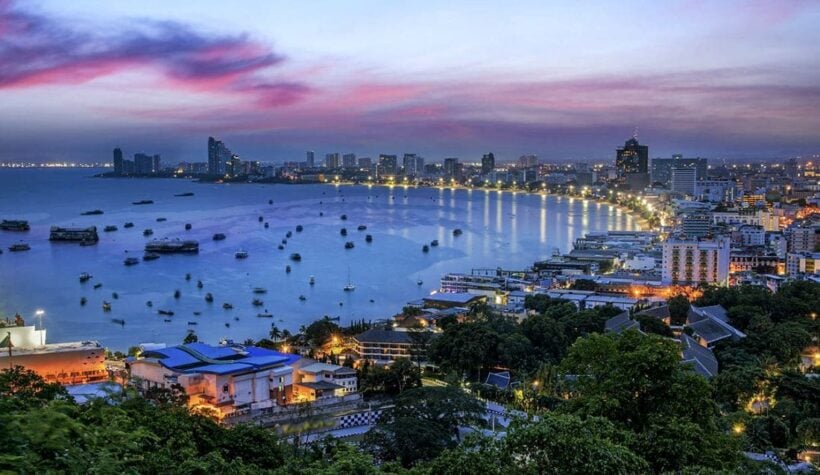 Domestic tourism growth outshines Mainland China and Russia source business
Thailand's second largest tourism market, Pattaya has pushed through the glass ceiling from the volatility hangover of the 2014 era, with its hotel sector now showing strong signs of rising stability. According to the latest available data, strong demand from the Thai domestic sector accounted for 38% of hotel guests at Chonburi province accommodation establishments.
Greater Pattaya's expanding gateway aviation hub U-Tapao International Airport has been a critical stimulator of demand, where passenger arrivals over a three-year period rose at a compound annual growth rate (CAGR) of 79% according to a new report from consulting group C9 Hotelworks.
One key infrastructure investments in the area has the Thai government finalising plans for high-speed rail links between U-Tapao and Bangkok's two airports, Suvarnabhumi and Don Mueang, which is undoubtedly a game changer for the Eastern Seaboard area. New international routes into U-Tapao grew dramatically through the past three years as airlift arrivals increased significantly with a CAGR of 59%.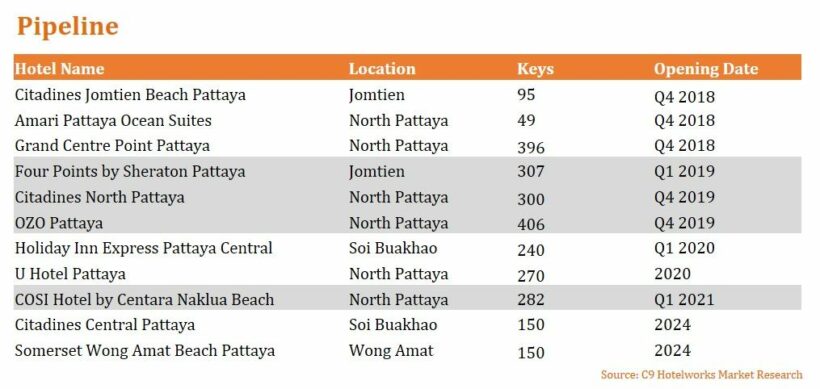 Translating airlift into hotel metrics, global data provider STR recorded an 8.7% year-on-year spike in key indicator RevPAR at the end of 2017.  By mid-2018, market-wide occupancy hit 77.9%. While the current number of accommodation establishments in Chonburi province is 1,046 with 81,607 keys, most of the growth is centered in Greater Pattaya.  C9 Hotelworks report shows 11 new hotels in the development pipeline which accounts for 2,645 additional rooms.
Speaking about the incoming supply, C9's Managing Director Bill Barnett said "there is a substantial influx of branded select service and economy hotels including Holiday Inn Express, OZO, COSI and Citadines which are targeted at not only Mainland China and India but regional Southeast Asian markets.
The impact of this new supply in the short to medium period will take time to absorb and likely create rate issues in the economy and midscale tiers, until such time as the EEC (Eastern Economic Corridor) development becomes more pronounced. Though at the same time, Chonburi province last year racked up more than 16,000,000 hotel guests at accommodation establishments and there is little doubt that Greater Pattaya is moving into a broader tourism platform."
To download and read C9 Hotelwork's Pattaya Hotel Market Update 2018 click HERE.