Property
Across the Land: Container homes anyone?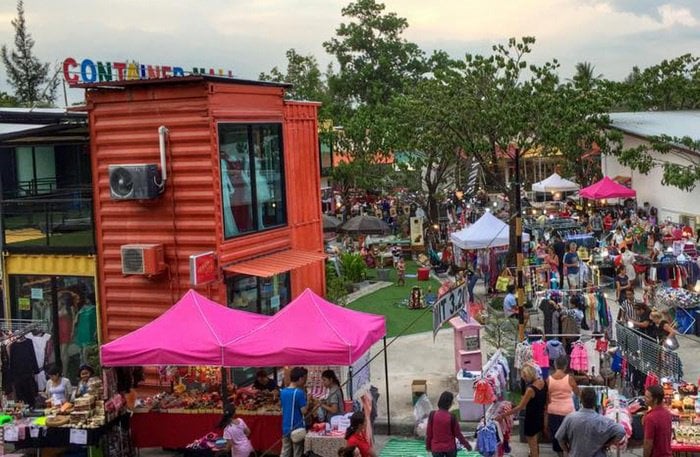 PHUKET: Researching shipping container homes on the internet was an eye opener and it was fascinating how cool and creative some of these homes can be.
There are definitely sustainable benefits from building a home with recycled shipping containers, but can it be a real home?
Well, it looks like some countries have taken shipping containers to another level. Out there, very talented designers and architects have created and built homes with these containers that are so creative and sustainable that we may all now decide we want one too.
Container homes are popular in Europe and the trend is starting to catch on in many other countries.
The top 2014 shipping container structures included unused grain silos converted into affordable student housing in Johannesburg. The Mill Junction ,where a series of stacked shipping containers enhance the 11-storey silos, had 375 individual apartments, a host of study facilities, libraries, lounges and computer rooms.
Another interesting use was Audi building a giant scoreboard displaying match results on a structure made from 28 Audi A8 models and 45 shipping containers for the 2014 Football World Cup.
In Portugal, the Tagus Linear Park, a recreational outdoor space for the community, shipping containers have been reused and turned into a service building. The Boat Avenue community mall, in the Laguna Phuket area, is home to Thailand's first container park and boasts shops, restaurants, coffee shops and so on.
Could converted shipping containers one day become a more affordable housing option for Phuket?
For a start, a 20-foot bare container costs approximately 40,000-50,000 baht, and a 40-foot bare container costs 50,000- 60,000 baht.
The prices are reduced slightly in Bangkok and most of these containers are stored at the Laem Chabang Port. The price of each container depends on the size, condition, insulation and so on, and best of all, they can easily be delivered anywhere in Thailand.
To do up or renovate a bare container into a livable space would include adding insulation, roof, floors, doors, windows, toilets, decks and so on. The renovation costs would be in the range of 100,000- 180,000 baht depending on the chosen materials. .
It is no longer a novel idea to own a shipping container home, but rather a trend to convert these hulks into sustainable homes and even offices and shops. It may soon not be just a fad, but a definite alternative providing more affordable housing on the island.
As a foreigner in Thailand and not being able to purchase land, the option to lease a plot of land and virtually park renovated homes on it may be a step forward toward affordable housing.
Also, the big bad wolf would have a hard time huffing and puffing and then blowing down a home made out of a shipping container.
Amy Koh is the sales manager of Engel & Voelkers Phuket. To contact her, or for more information, visit www.engelvoelkers.com/en/phuket.
— Amy Koh