Phuket Opinion: Disabled fighting for equal opportunities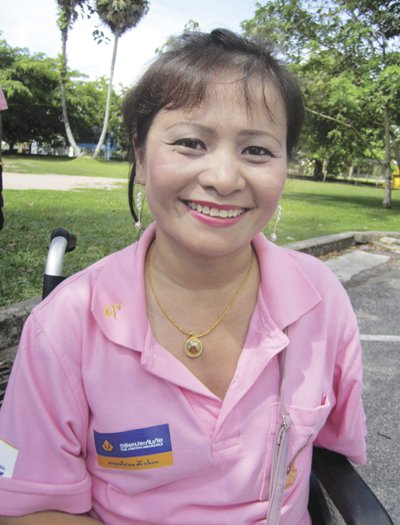 PHUKET: Nalinee Boonthawadchai, 42, has lived in Phuket since 1990. She has an accounting degree from Phuket Rajabhat University and a second degree in broadcasting.

A serious road accident in 1985 robbed her of her left arm. Five years later she lost both legs in another road incident.

She now works at the Phuket Provincial Employment Office and in her spare time runs the Phuket Road Accident Victim (PRAV) Club, which she founded in October 2011.

"For the past six months I have been working for the Phuket Provincial Employment Office's Support Department (PPEO), providing employment advice to everyone, including disabled people.

Employers must open their minds to accept disabled people and not just lock us out. The PPEO is a very good place to see how an employer should treat disabled employees.

After work, I dedicate my time to the PRAV Club. As club president, I find and document road accident victims and other people in need. I make sure that information gets to the right government departments so those victims can get assistance.

Having a disabled family member greatly affects the whole household. A father who used to be the breadwinner becomes dependent on other family members. Sometimes children have to stop going to school to look after that person. Sometimes specific problems fall outside a government department's remit. That is where we step in to try to coordinate assistance.

Many Phuket organizations actively help the club with financial and resource donations, with much support coming from the Provincial Administration Organization and other agencies, such as the Social Development and Human Security Office and the Red Cross.

I fought hard to get parking spaces for disabled people at shopping malls. However, I still see able-bodied drivers using parking spaces reserved for the disabled.

I still have problems, too. Right now I have a court case against a company I worked for a few months ago. By law a company with 100 workers must employ at least one disabled person. However, the company locations had no wheelchair access. Every day I had to be assisted to get into work. They didn't treat me as they did other employees. I don't want a single baht from them, but I do want this to serve as an example.

The PRAV is very active during the main holidays. New Year and Songkran are the worst periods for road accidents. Everyone knows that drinking and driving is dangerous, but still it continues. Except for Bangkok, nowhere else is taking this seriously. This is wrong and I want anyone with the authority to apply the law and arrest those driving while under the influence of alcohol. Subject them to the full force of the law instead of letting them off or giving them a small fine as punishment.

I understand Phuket is a tourist destination and the authorities do not want to report crimes that will adversely affect the tourism industry. Tourists come to have fun and for many that involves drinking. However, letting drunk people drive could also ruin Phuket's reputation.

Drink as much as you like, but please do not drive.

I would also like to ask every disabled person to be proud and show your abilities. Society is opening up much wider for us. So come out and tell the public how good you are. Be clear with your employers about what you can and cannot do. Do not be shy.

I have only one arm, one brain and a heart – but I am happy with my fate and I won't give up. I am just trying to live as able-bodied people do and I can smile every day for the rest of my life."
— Chutharat Plerin
Keep in contact with The Thaiger by following our
Facebook page
.
First female doctor in Thailand celebrated by Google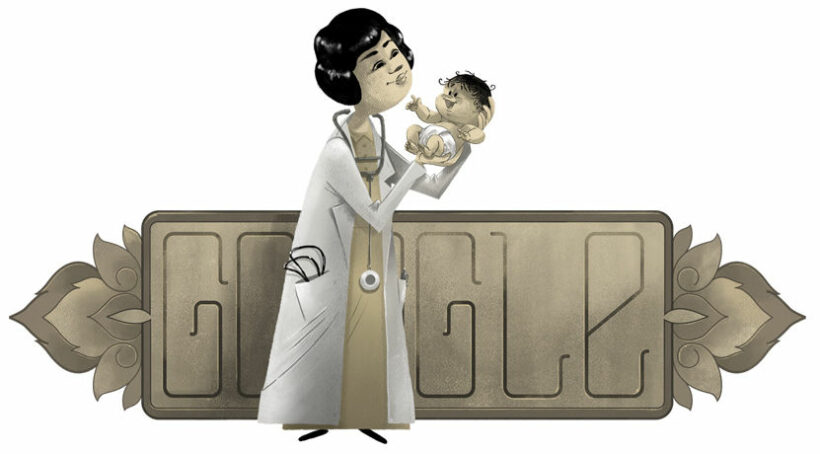 If you do any search on Google today you'll see a graphic of a doctor holding a baby. The image is of Thailand's first female doctor, Margaret Lin Xavier, and today marks her 122nd birthday.
Xavier, whose Thai name is Lin Srivisarnvaja, was an expert in obstetrics and gynaecology. She opened a private clinic with her sister who was a pharmacist. Many times she would treat women for free who couldn't afford care as well as sex workers, according to a Khaosod English story.
She was born in Bangkok and her father worked in foreign affairs for the government. She studied at schools in Penang and London, obtaining a medical degree from the London School of Medicine for Women. She then moving back to Thailand in 1924 when she was 26 years old and started working as an obstetrician at the Thai Red Cross, Chulalongkorn Hospital. She was the first Thai woman to earn a medical degree and practice in the country.
She only practiced medicine for 8 years. She was only 34 years old when she died in 1932 due to encephalitis and influenza. But her work opened doors in the medical field for Thai women. As of December, less than a century after Xavier started working, 45% of the 61,302 doctors in Thailand are women, according to the Medical Council of Thailand.
The Thaiger salutes this pioneer in Thai obstetrics and gynaecology, Margaret Lin Xavier.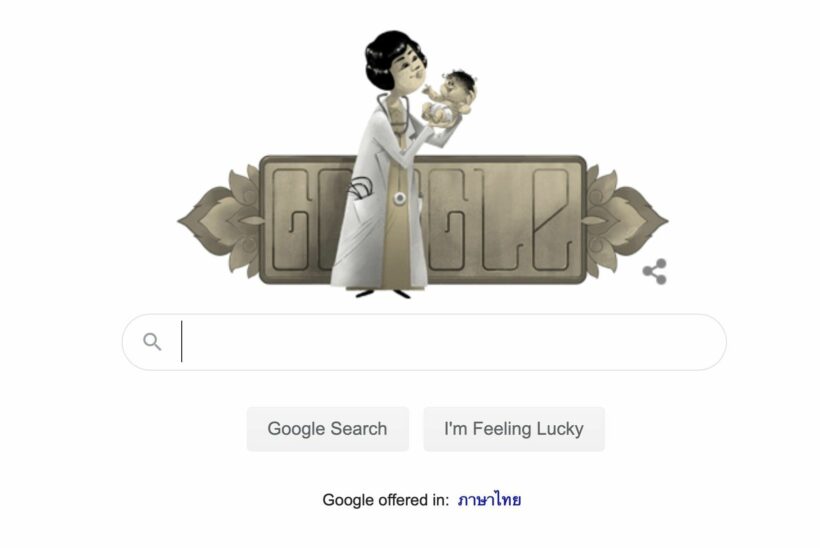 Keep in contact with The Thaiger by following our
Facebook page
.
Burma or Myanmar? Myanmarese or Burmese?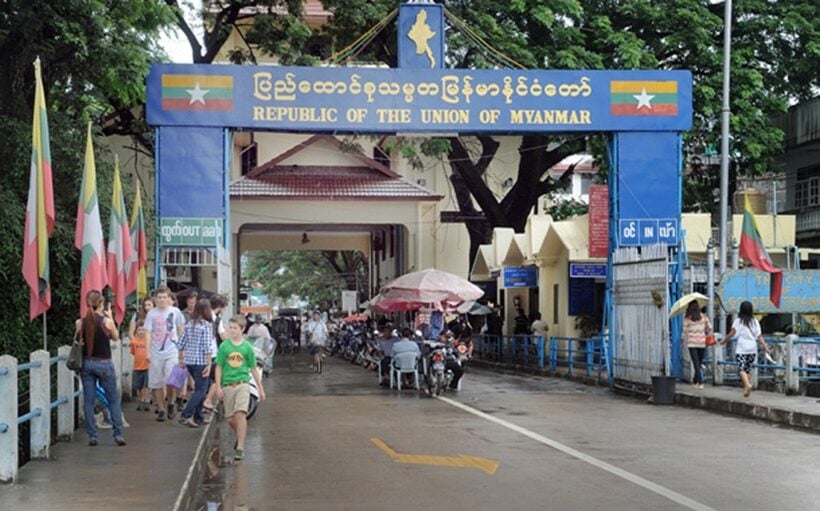 We refer to Myanmar a lot in our news because it's a bordering foreign country to Thailand and many people from Myanmar work in and around Thailand.
But is it Myanmar or Burma, and are the people that live there Myanmarese or Burmese?
As you'll read across the media there is no precise answer to the question with foreign powers still referring to the country with its two names although, officially, since 1989, the ruling party changed the country's name to Myanmar. But even in Myanmar locals continue to use both names.
"The ruling military junta changed its name from Burma to Myanmar in 1989, a year after thousands were killed in the suppression of a popular uprising. Rangoon also became Yangon."
At The Thaiger we've decided to refer to the country as 'Myanmar' and the people as 'Burmese'. Reading 'a man from Myanmar' is a lot more cumbersome than 'a Burmese man'. But for the country we're following the trend of most regional media using the official name Myanmar. Even the people living there continue to refer to themselves as Burmese.
Other publications have taken different decisions and that's fine too. Here's some information from The Culture Trip which provides a bit of background as to why our neighbouring country to the west lives on with two names and plenty of confusion.
Inside Asia Tours also has their own take on the name situation.
Keep in contact with The Thaiger by following our
Facebook page
.
Thousands of people have been travelling between provinces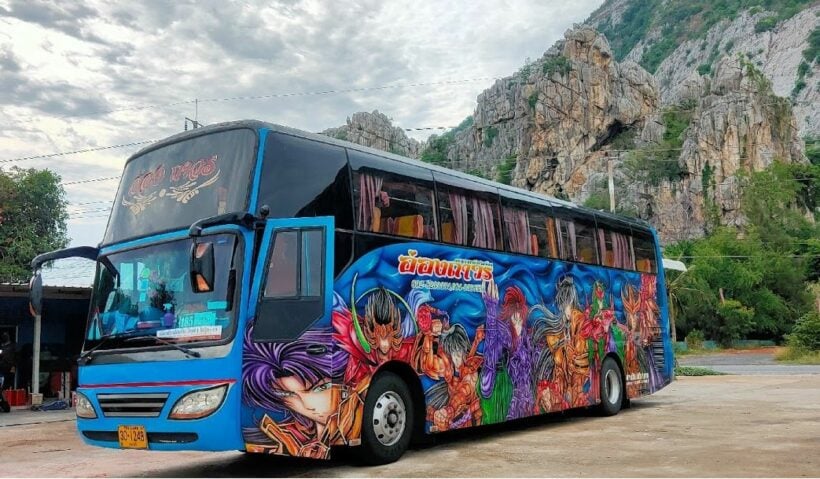 … but not quite as many as before, so far. The Director General of the Department of Land Transport says that more people have been using the inter-provincial buses services after the government recently easing Thailands' lock down situation.
He says…
"Although some long distance services are still not in operation to comply with the night time curfew, many inter-provincial routes of around 300 kilometres are open and have seen many commuters."
"The department will gradually add buses to facilitate increased use and maintain social distancing."
The department has announced that there were just under a million passengers per day using public buses running between Bangkok and nearby provinces from March 1-25, (the period before the State of Emergency).
141,240 passengers per day taking buses between the capital and other provinces,
9,128 using buses between provinces,
2,379 using buses within a province.
Reports have revealed that after the emergency was effective across the nation from March 26 to May 1, there was a decrease in the number of passengers with 472,210 passengers per day travelling from Bangkok to surrounding provinces, 4,090 from the capital to other provinces, 5,612 on inter-provincial routes and 2,156 passengers between provinces.
After the lockdown was eased on May 2 up to today, the number of passengers has increased to 508,490 per day travelling from Bangkok to surrounding provinces, 6,000 from Bangkok to other provinces, 9,020 on inter-provincial routes and 4,020 passengers between provinces.
SOURCE: Nation Thailand
Keep in contact with The Thaiger by following our
Facebook page
.