Phuket Lifestyle: The ultimate 2012 quiz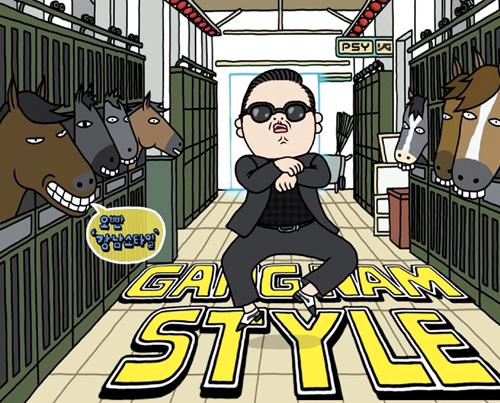 PHUKET: Were you paying attention in 2012? Test your general knowledge with these questions compiled The Green Man quiz- master Howard Digby-Johns.

In January
1) The European Union adopted an embargo against which nation in protest of continued effort to enrich uranium?
2) Which Eurozone country reported the highest level of unemployment since they first started collecting the figures?
3) Which Eurozone country reported the lowest level of unemployment since 1991?
4) Who defeated Rafael Nadal to win the Men's Singles in Australian Open?
5) Which cruise ship ran aground at the Isola del Giglio with 11 deaths and 14 casualties?
6)Security force moved into Tahrir Square, beating and arresting protesters, using rubber bullets and tear gas. 900 died during the uprising. In which city is Tahrir Square?
7) What happened to Seán Quinn, Ireland's richest person in 2008?
8) A motorcycle bomber killed nuclear scientist Mostafa Ahmadi Roshan in Tehran, the fourth attack on an Iranian nuclear specialist in two years. Which countries did Iran blame?
9) Co-founder Jerry Yang resigned as chief executive officer of which company?
10) Fred Goodwin lost his knighthood as a result of the near collapse of which bank?
In February
11) Which social network filed for an Initial Public Offering?
12) Queen Elizabeth II marked which anniversary of her accession to the throne?
13) Which EU national flag-carrier ceased operations after 66 years of flying, as it was insolvent?
14) Eurozone finance ministers reach an agreement on a second €130-billion bailout to which country?
15) Which Tottenham Hotspur manager was cleared of tax evasion?
16) Which American singer and actress died from drowning and the "effects of atherosclerotic heart disease and cocaine use"?
17) President Mubarak stepped down in which country?
18) Christian Wulff, president of which country, resigned over a corruption scandal?
19) Which British singer and actor from The Monkees died?
20) The New York Giants beat which team in Super Bowl XLVI?

In March
21) After 244 years of publication, what discontinued its print edition?
22) A thief stole what from Christ Church Cathedral in Dublin?
23) President Amadou Toumani Touré of which country was ousted in after mutinous soldiers attacked government offices?
24) Which team won the Rugby Union 2012 Six Nations Championship?
25) Apple Inc released which new product?
26) Francisco Xavier do Amaral died. He had been the first President of which country?
27) Which Ukrainian-American Nazi war crimes defendant died?
28) King George Tupou V died. He was King of which country?
29) Which great American bluegrass musician died?
30) The 2012 Southern Thailand bombings took place in Yala and which other city?

In April
31) The National Movement for the Liberation of Azawad unilaterally declared the independence of Azawad from which country?
32) The three widows and two daughters of who were convicted of illegally living in Pakistan?
33) Pál Schmitt resigned as President of which country after his doctorate was revoked in a plagiarism scandal?
34) Spanish joblessness levels hit a record high, with youth unemployment at what level?
35) Mutinous soldiers in which country arrested interim President Raimundo Pereira and leading presidential candidate Carlos Gomes Júnior and staged a coup d'état during a presidential election campaign?
36) The 158th Boat Race between Oxford and Cambridge was ruined by what?
37) Ahmed Ben Bella died. He had been the first president of which country?
38) Which country's Earth observation satellite exploded shortly after launch?
39) Who was found guilty on 11 counts of aiding and abetting war crimes and crimes against humanity during the Sierra Leone Civil War?
40) Prince William and Catherine Middleton married where?
In May
41) A pastel version of which artwork sold for US$120 million in a New York City auction, setting a new world record?
42) Which former media mogul was released from prison in Miami after serving three years for defrauding investors?
43) Boris Johnson was re-elected to what post for a second term?
44) Which country shut down its last nuclear reactor, leaving it without nuclear power?
45) Chelsea defeated which team in the 2012 FA Cup Final?
46) A Sukhoi Superjet 100 with 44 passengers crashed in which country?
47) Manchester City won the Premier League for the first time, beating which team?
48) Who died, called a craftsman who 'changed the world with a pair of scissors and invented the wedge bob'?
49) Which team won the 2011-12 UEFA Champions League?
50) Which singer and songwriter, best known as a member of the Bee Gees, died?
In June
51) Farida Waller was crowned Miss Universe Thailand 2012, in the 13th Miss Universe Thailand pageant. Where does she come from?
52) Canadian Luka Magnotta was arrested in Germany. Of what was he suspected?
53) A spacecraft carrying three astronauts docked manually with an orbiting module, making which country the third successfully to do that?
54) Nayef bin Abdul-Aziz Al Saud died. He was Crown Prince of which country?
55) Bankrupt car maker Saab was sold to an investment group, aiming at transforming the company into a maker of what?
56) An American civil rights figure died. What was his name?
57) Coca-Cola returned to Myanmar after 60 years, leaving only which two countries where the company does not do business?
58) The 7th prime minister of Israel died. Name him.
59) The last known Pinta Island Tortoise died at a Galapagos National Park, making the subspecies extinct. What was his name?
60) The Yugoslav war crimes tribunal acquitted who of one of two genocide counts?

In July
62) A K-pop single by South Korean musician PSY was released that subsequently has been viewed over 947 million times on YouTube. What is the single?
63) Who won the 2012 Tour de France?
64) At Wimbledon, Roger Federer defeated whom to win the Men's Singles?
65) CERN announced the discovery of a new particle with properties consistent with which boson?
66) Belarusian shot putter Nadzeya Ostapchuk was the first athlete at the London Olympics to do what?
67) Eight athletes were disqualified from the badminton women's doubles tournament at the 2012 Olympics. Four were Chinese, two were Korean. What nationality were the other two?
68) A gunman set off tear gas grenades and shot into the audience, killing 12 and injuring 58 in an Aurora Colorado cinema, at a midnight screening of which film?
69) Which American actor from The Dirty Dozen died?
70) The youngest American astronaut to be in space died. Name the astronaut.
71) Which American author, playwright, screenwriter, and political activist died?
In August
72) The Prime Minister of which country defected?
73) American rapper, singer-songwriter, record producer, and actor, Snoop Dogg, officially changed his name to what?
74) The Mars Science Laboratory mission's rover landed on Mars. What is its name?
75) Dom Mintoff died. Who was he?
76) A Moscow court convicted three members of which punk band to two years jail for "hooliganism"?
77) Which American astronaut died?
78) Armenia severed diplomatic relations with which country?
79) Brazilian researchers found venom from which animal can relieve erectile dysfunction in less than 20 minutes?
80) Which British entertainer died in
— The Digby
Keep in contact with The Thaiger by following our
Facebook page
.
'Always Smile Journey' raises fund to provide free English classes for underprivileged people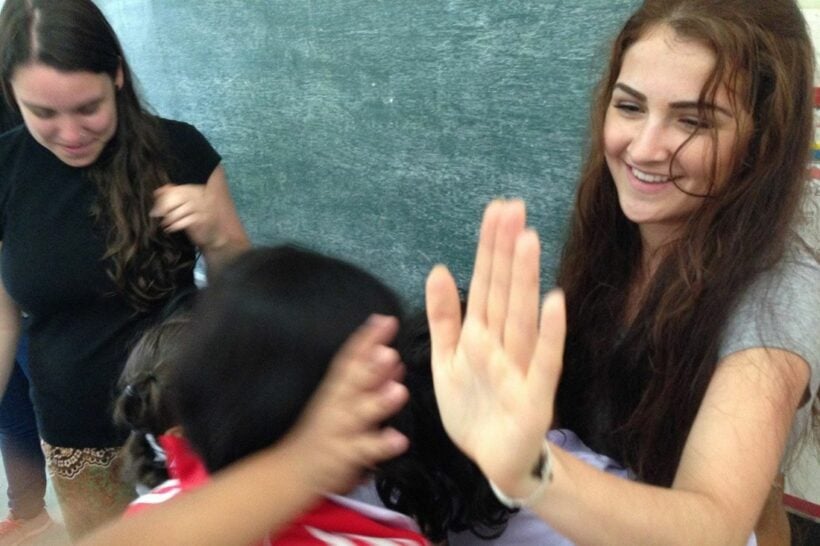 On October 18, the 'Always Smile Journey' group and its partners will host an exhibition with plenty of fun activities at the Yak Yai Market, near Chalong Circle, in Phuket. This event was designed to raise funds to provide free English classes for underprivileged people on the island of Phuket on Saturdays and Sundays. The group does not accept donations but aims to raise money through the sales of the products available at the event.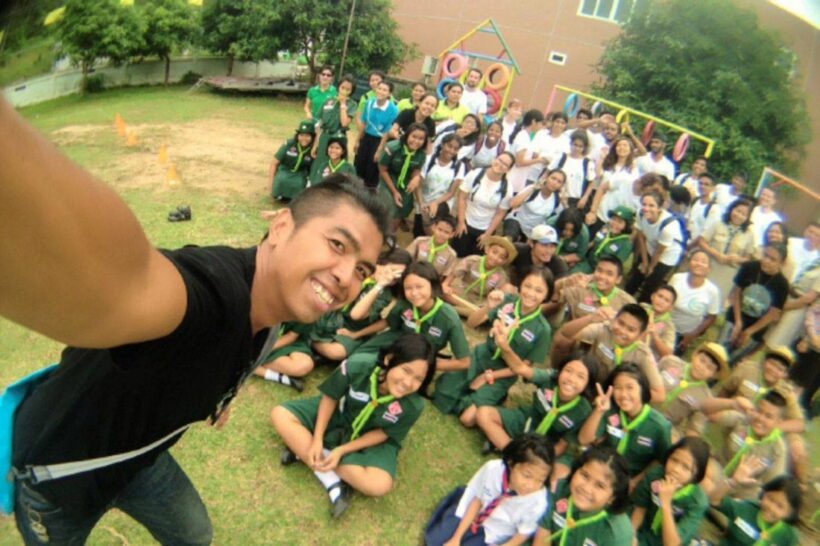 From 2 pm to 8 pm, there will be a number of artists, musicians and performers who will keep the attendees entertained along the way. There will be a short film about His Majesty King Rama 9 as well as fun activities and games for kids and families, which are all free of charge.
The big bike crew is also a part of this event. They will ride a parade from Rawai Beach heading to the market and showcase their gorgeous two-wheel buddies.
One of the highlights of the Always Smile Journey exhibition is the 'Happening' artists group, who will draw and paint a picture of the His Majesty King Rama 9 under the name 'Street Art King Bhumibol' on a 4×10 meter sign live at the event so the guests will experience this large-scale art in action. The Happening will also offer portrait sketching for the participants.
There will also be some western menus available at the event which will be donated to underprivileged children.
This free English class project has over seven years of experience through its cooperation working with individuals and other charity organizations. Throughout the years, the group visited several areas such as Ban Laem Hoy School, Ban Bopud School and Ban Angthong School in Samui, Surat Thani province, Ban Bueng Ao Oun School and Ban Kakoh Rayong, in Surin province, Jalae Village of Lahu (Muser) in Chiang Rai province, as well as community education centers in Siem Reap, Cambodia and in Luang Prabang, in Laos.
This event is a cooperation between several groups, including Happening, Yak Yai Market and Arrow Media, Tattoo artist group, Thonburi Art School Alumni, International School of Tourism, Suratthani Rajabhat University, big bike group from Phuket, artists/performers/musicians from many provinces as well as several businesses across Phuket.
Keep in contact with The Thaiger by following our
Facebook page
.
21% of Thai teenagers are gambling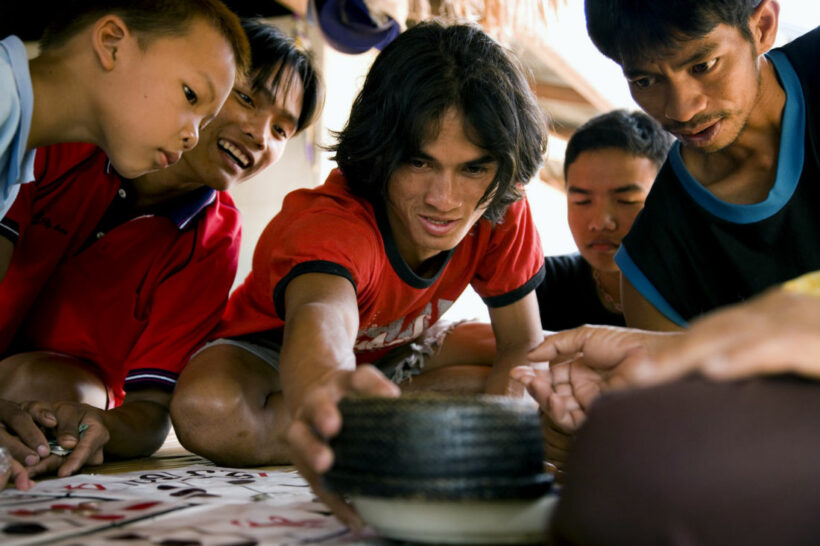 PHOTO: Gambling, local style, Rai Et, north-east Thailand – Pinterest
Early in October the Thai Health Promotion Foundation met to discuss the gambling situation in Thailand in 2019. Also present were the Centre for Gambling Studies, Stop Gambling Foundation and related groups.
The meeting was set up after a report revealed that more than half (57%) of the Thai population, or 30.42 million people, gamble. The director-general of the Centre for Gambling Studies at Chulalongkorn University shared the report, which was based on data from a survey of 44,050 people across 77 provinces.
The figure is an increase of 1.49 million people from 2017. While most Thai gamblers are of working age, 2.4% of the total were aged between 15-18 years. This means that 21% of that age group are gambling.
According to California's Council on Problem Gambling, youth, like everyone else, gamble for many reasons, including entertainment; socialisation; competition; loneliness, and boredom; to get rich quick; to impress others; be the centre of attention; make new friends, and because winning provides an instant, temporary boost of confidence.
"The California Council on Problem Gambling lists depression as one reason youth turn to gambling, noting that depression can just as easily be an effect as a cause. This is especially important to note in a country like Thailand."
In an article in The ASEAN Post, it was noted that in December 2017, Thailand's Department of Mental Health (DMH) reported that an estimated one million teenagers are believed to suffer from depression, many of whom go untreated, with two million more are at risk, making upward of three million among a population of eight million teens then.
The DMH said that stress and anxiety may affect a student's ability to concentrate and perform well at school, and they may show several warning signs, such as lack of attention, loss of interest in daily activities, lethargy, sadness, and sleeping issues.
"It is clear from studies that depression and gambling go hand-in-hand: the unfortunate case in Thailand is that it is affecting children too."
SOURCE: The ASEAN Post
Keep in contact with The Thaiger by following our
Facebook page
.
Professor: Military government too interested in tourism – not people's welfare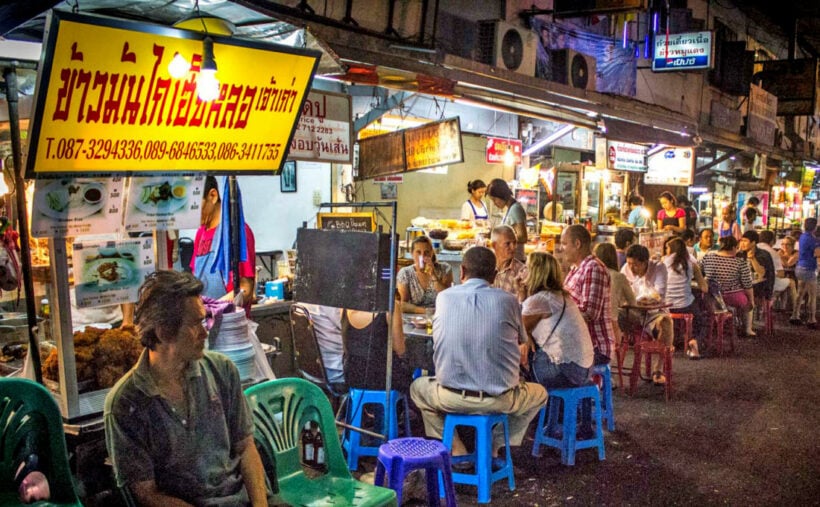 A professor of Rangsit University has criticised the previous military government for focusing too much on tourism and not enough on the welfare of the Thai people. The professor was speaking at Chulalongkorn University at a seminar discussing street stalls and urban development.
She questioned the National Council for Peace and Order's policy of clearing street vendors in all but a few areas such as Yaowarat and Khao San Road that mainly cater to tourists.
She claimed that the NCPO – in power since the coup of 2014 until this year's election – was more interested in economic development through tourism than in the welfare of the public.
Having affordable street food options was not just about tourism, she said, it was vital for poor workers who have migrated from the countryside, adding that it was part of an informal rather than a formal economy.
"For years people had earned their living from selling goods and services, including food, on the streets."
This in turn provided an affordable option to eat for workers who came to Bangkok on for large investment projects. The issue, she said, was not just about tourism but the wider economy that might benefit.
The professor noted that CNN had once called Bangkok the best place in the world for street food but this had changed with the sanitized food trucks that have appeared since stalls and vendors were banned from most areas.
The Thaiger notes that banning street vendors has divided the capital. Many are happy that the sidewalks are easier to navigate, but others – including tourists – have said that the lifeblood and character of the city has suffered.
SOURCE: Naew Na | ThaiVisa Forum
Keep in contact with The Thaiger by following our
Facebook page
.