Phuket Lifestyle: 2012 quiz answers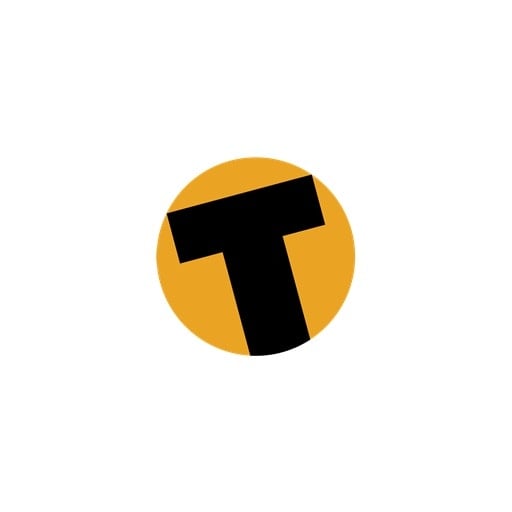 PHUKET: Answers to the Phuket Gazette's 2012 Super quiz.
1) Iran
2) Spain
3) Germany
4) Novak Djokovic
5) Costa Concordia
6) Cairo
7) Declared bankrupt
8) The United States and Israel
9) Yahoo!
10) Royal Bank of Scotland
11) Facebook
12) Her 60th
13) Malév Hungarian Airlines
14) Greece
15) Harry Redknapp
16) Whitney Houston
17) Egypt
18) Germany
19) Davy Jones
20) New England Patriots
21) Encyclopedia Britannica
22) Saint Laurence O'Toole's heart
23) Mali
24) Wales
25) The iPad 3
26) East Timor
27) John Demjanjuk
28) Tonga
29) Earl Scruggs
30) Hat Yai
31) Mali
32) Osama bin Laden
33) Hungary
34) 50 per cent
35) Guinea-Bissau
36) A swimmer
37) Algeria
38) North Korea
39) Former Liberian President Charles Taylor
40) Westminster Abbey
41) The Scream, by Edvard Munch
42) Conrad Black
43) Mayor of London
44) Japan
45) Liverpool
46) Indonesia
47) Manchester United
48) Vidal Sassoon
49) Chelsea
50) Robin Gibb
51) Krabi
52) Killing and dismembering his boyfriend
53) China
54) Saudi Arabia
55) Electric vehicles
56) Rodney King
57) North Korea and Cuba
58) Yitzhak Shamir
59)Lonesome George
60) Radovan Karadžic
62) Gangnam Style
63) Bradley Wiggins
64) Andy Murray
65) Higgs Boson
66) Be stripped of a title for failing a drug test
67) Indonesian
68) The Dark Knight Rises
69) Ernest Borgnine
70) Sally Ride
71) Gore Vidal
72) Syria
73) Snoop Lion
74) Curiosity
75) The 8th Prime Minister of Malta
76) Pussy Riot
77) Neil Armstrong
78) Hungary
79) The banana spider
80) Max Bygraves
81) Tony Scott
82) Veiled female news presenters
83) Iran
84) Chinese patriotism
85) Sun Myung Moon
86) Sid Watkins
87) Andy Williams
88) Herbert Lom
89) Innocence of Muslims
90) Taliban corpses
91) Europe
92) Cambodia
93) Jimmy Savile
94) Felix Baumgartner
95) A samurai sword
96) Yash Chopra
97) George McGovern
98) Lance Armstrong
99) Hurricane Sandy
100) The West Indies
101) The Detroit Tigers
102) He is a hermaphrodite
103) Joe Biden and Paul Ryan
104) The Coptic Orthodox Church
105) Typhoon Bopha, known as "Pablo" in the Philippines
106) Larry Hagman
107) Buriram United
108) Spain
109) Sebastian Vettel
110) The surviving gunman in the 2008 Mumbai attacks
111) Yasser Arafat
112) HRT
113) India
114) 2Day FM
115) HSBC
116) Dave Brubeck
117) Brazilian architect
118) Patrick Moore
119) Ravi Shankar
120) Cocaine abuse
121) Connecticut
Keep in contact with The Thaiger by following our
Facebook page
.
Out of 37 countries, Thailand has the worst pension system, says Bloomberg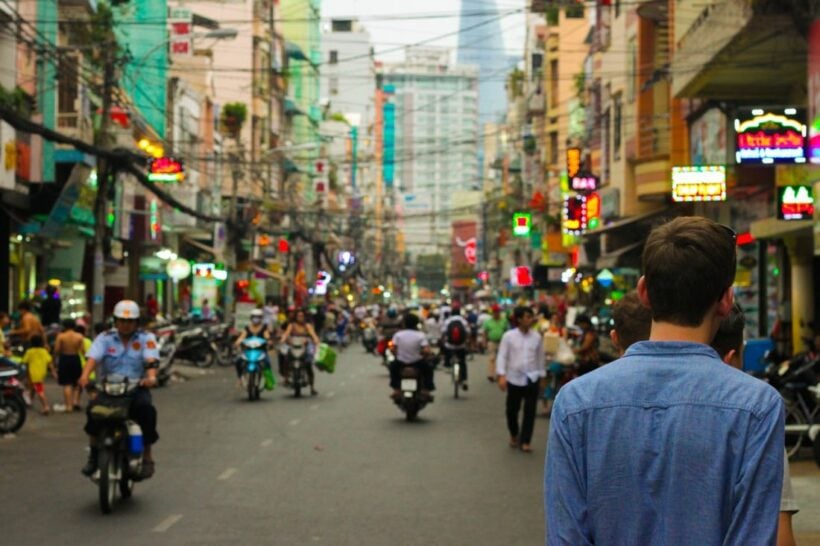 Thai Residents reports that on Sunday, Bloomberg published an article on the world's best pension systems, using information gathered from the 2019 Melbourne Mercer Global Pensions Index.
The survey looked at the pension systems of 37 countries with metrics including employee rights, savings, the number of homeowners, growth of assets, and growth of the economy. The purpose of the analysis was to determine what was needed to improve state pension systems and to gauge the level of confidence citizens had in their state pension system.
The Netherlands and Denmark were found to have the world's best state pensions, with Australia, Finland, Sweden, Norway, Singapore, New Zealand, Canada, and Chile next. Out of all 37 countries, Thailand finished last, with what the report described as an extremely ineffective and ambiguous system.
"Thailand was in the bottom slot and should introduce a minimum level of mandatory retirement savings and increase support for the poorest."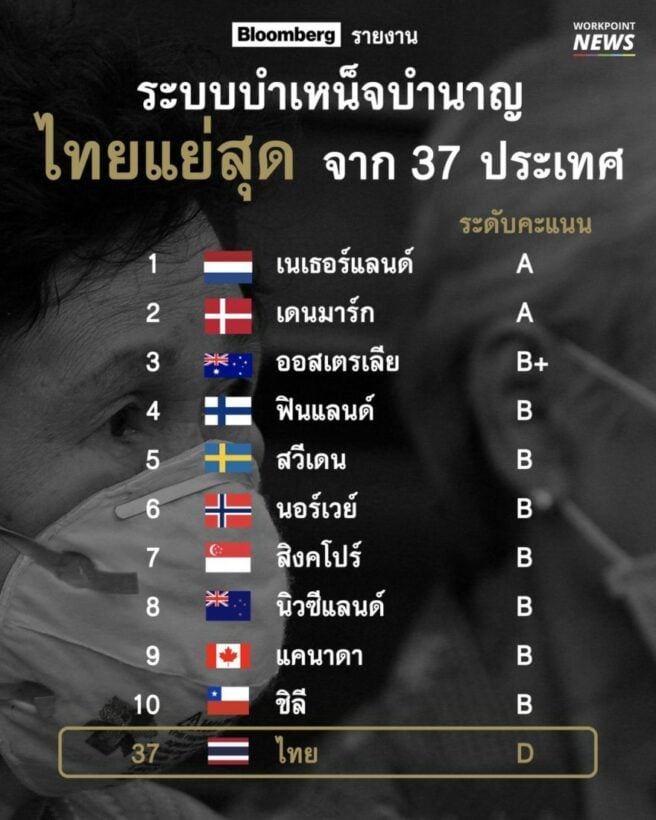 Photo: WorkpointNews
Thai Residents states that only those employed within the government system in Thailand are eligible for a pension based on salary. For most Thai citizens, pension amounts vary from 600 baht to 1,000 baht a month, depending on the recipient's age.
A report carried out by The Securities and Exchange Commission (SEC) advises Thai citizens to have at least 4 million baht saved by the time they retire, but Thai Residents reports that 60% of Thai retirees have less than 1 million baht in savings, with one in three citizens who have reached retirement age are forced to continue working in order to survive.
SOURCE: thairesidents.com
Keep in contact with The Thaiger by following our
Facebook page
.
Tax on salt content being considered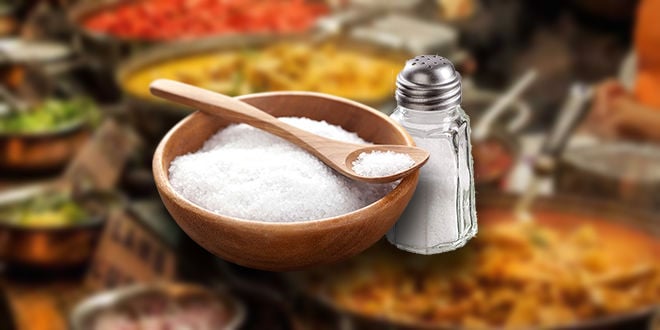 The Excise Department is considering imposing a tax on the salt content of food to encourage food producers to reduce the sodium content of snacks, instant noodles and seasoning cubes.
The director of the Office of Tax Planning said that the department is discussing a limit on the amount of sodium food can contain, in line with the standard set by the World Health Organization (WHO), which is 2,000 milligrams of salt per day.
In reality, Thai people consume an average of 1,000 milligrams per meal, making their daily intake well above WHO guidelines, according to the director.
He said any tax imposed would be at a level which would encourage food producers to reduce the sodium in their processed food without being punitive, adding that the proposal isn't intended to generate more tax revenue, but to help protect the health of consumers. Excessive sodium in the diet can lead to high blood pressure and kidney disease.
Fish sauce, soy sauce and salt would not be taxed.
SOURCE: thaipbsworld.com
Keep in contact with The Thaiger by following our
Facebook page
.
Water shortage warnings in 22 provinces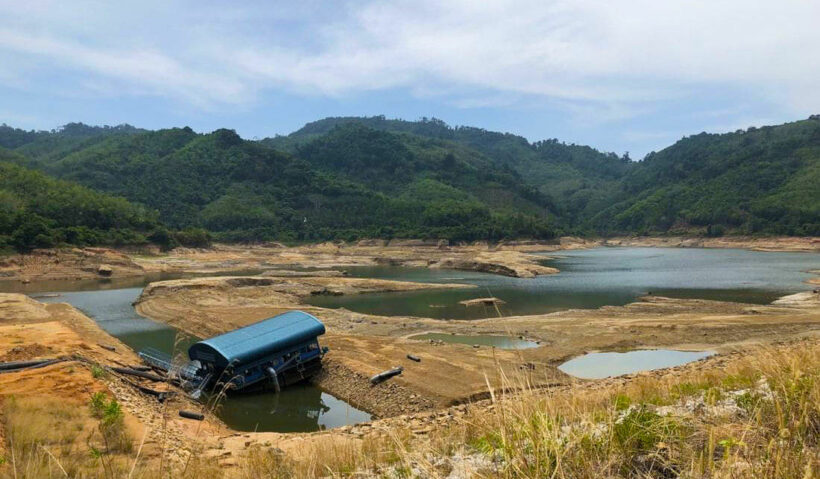 People living in 22 Thai provinces are being warned to prepare for shortages of drinking water during the upcoming dry season, due to start on November 1st.
The warning was issued by the National Water Resources Office, citing low levels in reservoirs, which are the main sources for tap water production waterworks in 22 provinces.
Areas at risk identified by the office are in northern, north-eastern, eastern and southern provinces.
Measures have been adopted by agencies charged with dealing with water shortages. including dredging water channels to allow greater volumes of water to flow into reservoirs, drilling underground wells, enlarging storage ponds and the purchase of water to supply to those in urgent need.
The Royal Irrigation Department has announced that people should use water sparingly.
There are currently about 6 billion cubic metres of usable water in reservoirs in the affected provinces, with 5 billion cubic metres reserved for consumption and ecological preservation, leaving only 1 billion cubic metres for use in agriculture.
This means farmers in the Chao Phraya river basin may not be able to grow a second crop of rice this year.
SOURCE: thaipbsworld.com
Keep in contact with The Thaiger by following our
Facebook page
.