Phuket Gardening: Native and imported plants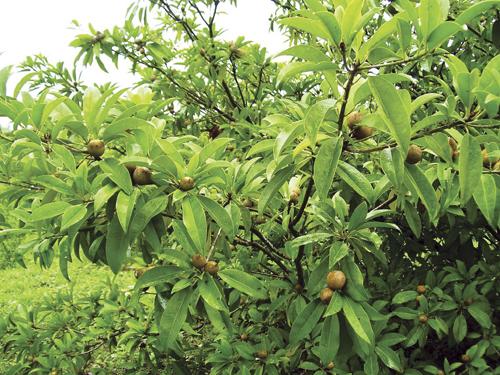 PHUKET: For the aspiring or experienced gardener, it's always a good idea to go on a reconnaissance patrol to see what plants are thriving in your territory. And I refer not only to other gardens in Phuket, but also to everything else that fosters greenery – from roadsides, shore-lines, tree-clad slopes and scrub-land to plant nurseries. If a species is doing well in any of these environments, it will probably do well in your patch.
You are unlikely to need to raise cash crops, but I wonder if you are aware that sugar cane grows here in small plantations, as well as maize (sweet corn). There are pineapples in the north of the island, often cultivated beneath young rubber trees so they still get some sunshine. Papayas feature everywhere.
For better or for worse, oil palms are arriving by way of Krabi, no longer decorative but strictly utilitarian. And while local farmers are steadily selling off their land to developers, those that remain still grow Chinese kale, garlic, chilies, green beans and wing beans, chives, morning glory, and herbs such as basil and mint. Most of the leaf vegetables in fresh markets here come from Phuket.
And there are still a few venerable trees that produce edible fare: small groves of cashews, some stately tamarind and sator trees, somehow mercifully spared the chain-saw or the back–hoe.
Mango trees, oddly a relative of the cashew, are rightly prized by Thais as yard specimens. After all, apart from being fine-looking trees, they produce fruit, which are used both when green and hard in savory dishes, or when yellow and ripe as part of many succulent desserts.
However, it is worth remembering that some of this wealth of flora that seems so much a living part of the landscape is not in fact native to Phuket – or indeed to the Kingdom. The tamarind, long naturalized in Thailand, comes from central Africa, mangoes (mangifera), although present here for 300 years, may well have originated in India.
The sator (parkia) certainly is a native tree, a giant of the rainforest where it may reach 30 meters or more, but the cashew (anacardium), in common with the papaya (carica), hails from tropical America.
On the other hand, bananas (musa), of which there are more than 200 varieties, can certainly be claimed by Thailand. Indeed, one has only to drive along the mountain road from Rawai to Kata to pass groves of wild bananas on the hillsides. They have been there for centuries. And Patong, just a few kilometers on, owes its name to a variety of the fruit.
The jujube (zizyphus), originally from China, has become naturalized here. I recall one self-sown tree with its spindly branches on the front line at Nai Harn beach. People used to come and break off limbs to get at the small, acidic, plum-like fruit.
It eventually succumbed – unsurprisingly – to the predations of people and salt-laden winds.
So, the picture is not a straightforward one. And it becomes more complex when one realizes that many so-called wild plants in Phuket may have mixed origins, while some are undoubtedly indigenous to Southeast Asia.
Others may have been introduced and subsequently become escapees from gardens and parks. Some have been planted as roadside trees and have spread their wings.
It is not difficult for these arrivistes; after all, the climate here is so hospitable, with its
constant temperature and warm rain for most of the year.
This is particularly true for plants at the other end of the scale.
It is these smaller and less conspicuous brethren who will take center-stage next time around.
Tip of the week – Dry weeks ahead
We probably won't have more than the odd thunderstorm in the next couple of months. That means rock-hard soil and the need to irrigate lawn and garden.
Potted plants are especially vulnerable. I have about fifty and they need individual treatment.
The desert plants in full sun – abelia (desert rose), euphorbia (crown of thorns), any yuccasand cacti should be allowed to dry out completely and then given a moderate soaking.
Over-watering will assuredly rot the fleshy stems or leaves. Shrubs that enjoy gently moistened, but not saturated soil, include: wrightias, plumerias, bougainvilleas, dracaenas, wax roses, codiaeum, and cordylines.
They should be watered every other day when in drought conditions, or when they show signs of drooping or wilting.
Jatrophapodagrica (an interesting container plant), gingers, gardenias, heliconias, and most fleshy, shade-loving plants such as dieffenbachia, caladium, aglaomena and ferns such as asplenium ideally need moist roots at all times.
If you have a question or a garden that you would like featured, you can email the author here.
Keep checking our online Phuket Lifestyle pages or join our Facebook fan page for regular gardening features and tips.
— Patrick Campbell
Keep in contact with The Thaiger by following our
Facebook page
.
Guaranteed rental returns – Are they real?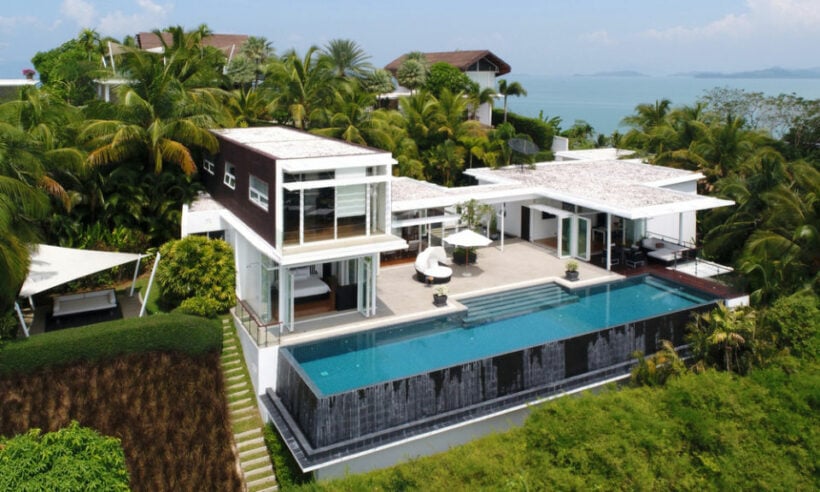 If you're looking to invest in overseas property, search the market and it's not unusual to find condos for sale with guaranteed rental returns of 40%, and some even higher. Yes, it DOES seems too good to be true, but the offers are out there and the packages often come with free legal fees and other such benefits. Clearly, before diving in, you need to seek some expert and professional advice.
So, what is the debate about? And what questions should you ask prior to investing?
Guaranteed rental returns are obviously enticing for investors and purchasers alike, with standard net returns usually being advertised below the 10% mark.
In the opinion of many, this is not a cheap marketing trick. Yes, it does have 'marketing power' and it might just be the additional financial package that helps developers and agents clinch the deal. But for the investors, they genuinely are guaranteed a minimum return on their investment. Surely that's positive. It eases the concerns of investors and keeps the market buoyant. And why wouldn't buyers prefer to go with the property that guarantees this return, over the property that does not?
Other experts are not so sure. While acknowledging that a rental guarantee clearly offers agents and developers an advantage in marketing and selling, there are voices within the industry that urge caution. There's a suspicion that developments that come with a guarantee may be overpriced and that the developers may have factored the cost of the guarantee into the actual price of the property that is being offered.
Those that hold this negative opinion about guarantees suggest that a better strategy for any investor might be to really understand the market in which the property is being offered, aim to get the lowest price possible, do the deal and then organise the letting independently.
Other cautious voices wonder if investors aren't being tantalised with a vision of unrealistic long-term returns. The question that is asked is what happens when the guaranteed period ends? It's not unknown for the guaranteed period to expire, and for the investor to suddenly realise that the true rental value of the property is much lower than they believed. Rental incomes suddenly drop, and they suddenly realise that they have overpaid into the wrong investment.
But still, many deny that developers overprice properties when offering guarantees. And no matter what, it's clear that a rental guarantee is important for certain investors who need the security that it offers. And genuinely, it appears that there are some good guarantees out there on the market. So what to do?
The trick is to apply common sense and due diligence to the situation and examine the legal, commercial and financial strength of the guarantee and the market in which it is being offered. Here are some questions worth considering:
Legally, how is the guarantee structured?
Is it underwritten with a contract in which legal recourse is an option, should you not receive the income that is guaranteed? This is clearly important.
Commercially, is the guaranteed rental figure in-line with the rental market in which the property is situated? Basically, are the developers offering you more rental income than is actually achievable in the current market? If they are offering you more, then once the guaranteed period expires, you'll probably see your returns on investment drop.
Financially, how does the guarantee work?
Is the guaranteed return dependent upon the commercial success of the project?
Some guarantees are based on projected annual revenues and are subject to these revenues being achieved. In other words, if the expected revenues aren't achieved, the full guaranteed amounts might not be paid to the purchaser.
In addition to this, some guarantees may also come with the proviso that the amount being 'guaranteed' is 'subject to the competency of' the management of the complex. This may seem vague, but it's possible that if the expected revenues aren't achieved, then the blame for this failure is going to be put solely on the management company.
The vagueness of such a 'competency' proviso might also be used to cover all manner of issues. For example, is it possible that forecasted rental revenues might fail to materialise, not because of the bad management of a complex, but because the original forecasts were set too high? It might be easy to blame all manner of poor results on the incompetence of how an apartment complex is managed and to do this with no liability.
With this in mind, once again, it's very important to look at the rental market in which the property is located, and then ask: are the projected annual revenues realistic in the current market? And of course, you will have to do some research on the developers.
Do the developers have a track record of successfully managing properties, renting them out and ensuring that incomes are generated?
If the answer to this is 'no', how then will they be able to generate the income that they are guaranteeing? This may be a sign that the property price has been 'artificially' increased to cover any foreseen shortfall in future income.
All-in-all, there's a lot to consider. Guaranteed rental returns do offer investors a level of security, and it is natural for people to feel compelled to buy into them, and yes, there are some good offers on the market. But it's worth remembering that in the right location, you'll always be able to rent out a property.
As we always recommend at The Thaiger, do your homework!
To find thousands of available rental properties in Thailand, click HERE.
Keep in contact with The Thaiger by following our
Facebook page
.
30 dolphins greet visitors to Similan Islands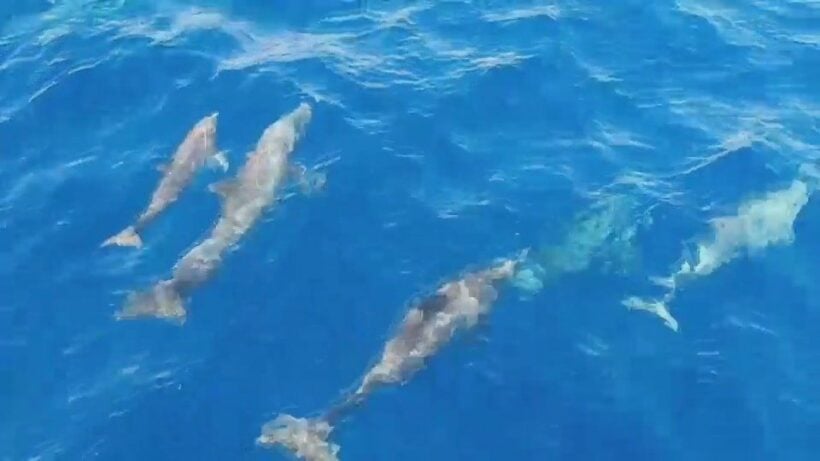 Tourists were treated to the sight of a school of dolphins in the Similan Islands off the Phang Nga coast on Sunday.
Tour organisers said that around 30 dolphins swam close to the boat six or seven miles offshore, creating excitement for passengers. It was the first time dolphins had been seen in the vicinity since October 15.
The Similan Islands National Park director said they were bottlenose dolphins and were among several species now returning to the area following a five-year closure of the park for environmental rehabilitation. Food is again plentiful there for them, he said.
Tourists are forbidden to feed wildlife lest the free handouts alter the animals' natural behaviour, and the park's waters are also very sensitive to contamination from human disease and marine debris, according to the director.
SOURCE: nationthailand.com
Keep in contact with The Thaiger by following our
Facebook page
.
500 people own 36% of equity in Thai companies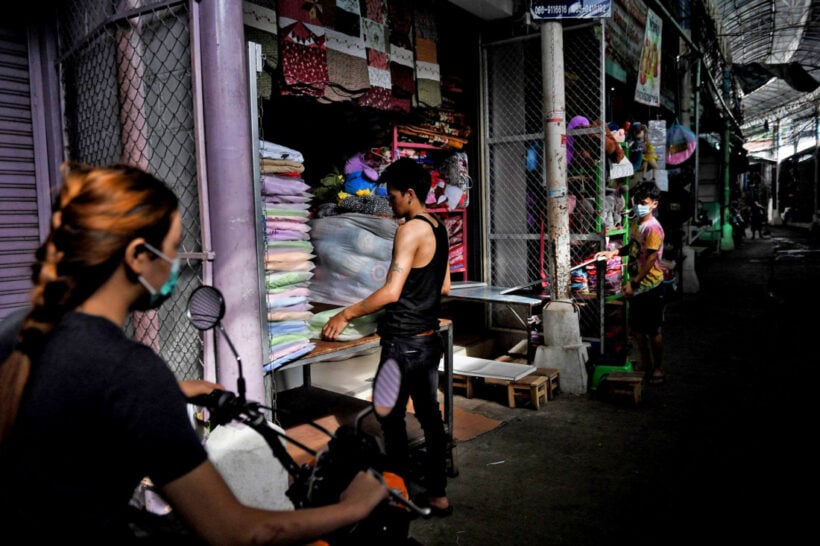 Roughly 36% of Thailand's corporate equity is held by just 500 people, highlighting wealth inequality in the Kingdom, according to a study released by the Bank of Thailand's research institute.
Each of these 500 amass some 3.1 billion baht (102 million USD) per year in company profits, according to the report from the Puey Ungphakorn Institute for Economic Research. In contrast, average yearly household income in Thailand is around 10,000 USD.
A report out this week from the Economic and Business Research Centre for Reform at Thailand's Rangsit University also pointed to divisive and polarised politics being another root cause of the economic divide.
Thailand's private sector is dominated by tycoons running sprawling conglomerates. According to the World Bank, the gap between the mega-wealthy and the rest of the Thai population of 69 million is among the many economic challenges for Thailand. According to Bloomberg, the perception of a divide, exacerbated by an economic slowdown, is a major political fault line.
"Magnates arise in Thailand from institutional factors that privilege certain businesses," said the executive director of PIER, author of the study.
The institute said Thailand needs to promote competitiveness to reduce profits from monopoly power and bolster entrepreneurship to create a more equitable distribution of corporate wealth.
The research is based on analysis of 2017 Commerce Ministry data on the 2.1 million shareholders in Thai firms, and was funded by the University of California San Diego.
SOURCE: Bangkok Post
Keep in contact with The Thaiger by following our
Facebook page
.