Phuket Diving: Exploring SSI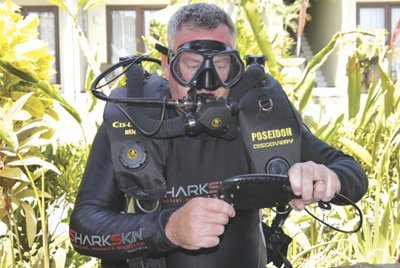 PHUKET: There are almost a hundred dive training agencies in the world. Over a dozen specialize in cave diving, even more in technical diving. However, the market is dominated by recreational dive training agencies. Even the second largest agency in the world is hardly more than a name to many divers on Phuket.
Scuba Schools International (better known simply as SSI) has grown in leaps and bounds in Thailand over the last eight years – increasing their market share by around 40 per cent year on year.
Despite this, it has only a fledgling grip on Phuket, leaving many divers unsure and unaware of the program's core philosophies and practices.
SSI held its biennial Global Meeting of Area Office on Phuket in November, and is opening up of an office in Chalong in December – it is obvious that basking in pure ignorance of the institution is no longer possible.
In an exclusive interview with the Director of SSI Thailand, Gary Hawkes, the Phuket Gazette was able to get a better idea of what SSI is all about.

Phuket Gazette: Gary, I have heard a lot about SSI recently, but honestly, still don't have a firm grip of what it's all about. So, what is SSI?
Gary Hawkes: It started 40 years ago in the US. Initially it was set up to service retailing dive centers, as opposed to the other large [diving certification] organization that went towards doing an association of diving instructors.
So, from the very beginning we've always had a philosophy that we'll only deal with full-service dive centers. In return we get a lot more retail sales going on in dive stores.
Divers who own equipment are proven to generally continue diving, and our philosophy is to train all divers to always take advantage of full-service dive centers, whether it be for taking vacations… buying equipment or just for further education.
We are currently the fastest growing agency on the planet… As an agency we are very inventive, for example, we brought out the first instructional DVD, and were the first ones to bring out online learning.
And what we are bringing out in January-February will also be a first.

What is that?
It is a much more modern approach to education. At the moment a lot of people in the diving industry are saying they have gone digital in some way shape or form. And right now what that actually means is that [they] save money on print [costs] and [have] started distributing PDFs.
That's not going digital, that's distributing PDFs. The road we've already started to go down is making it a full digital interactive experience… The accessibility of our materials will also be huge. Because it means any mobile device, any computer, anyone anywhere can actually access their materials.
What's revolutionary about it is how we are going to distribute that, and how we are going to reach out to our consumers and our customers – but that will have to wait until January.
What changes do you have to offer to divers?
Most of the agencies out there, offer fantastic training anyways, just different.
From a diver's perspective where we tend to differ is, because we work with dive schools instead of individuals we can give a little more flexibility, so we have the 80/20 rule. Where 80 per cent of what the diver gets taught is a 100 per cent of the SSI program.
Then they have 20 per cent that they add on top to do local conditions environmental challenges… And that is also brought about by our core philosophy that we will only teach real-world skills that work under the worst possible conditions.
So the most common statement I get from instructors crossing over to us is that 'SSI allows me to teach how I've always taught without breaking standards'. And it's just common sense to us. So flexibility in training. The rest is customer service, encouraging people to travel and giving the ultimate diving experience is how we call it – rather than just teaching diving.
In modern terms we have phone apps that are free of charge. Customers always have their certification with them, so there is no more lost card. [The apps also have] all the hand signals and all the dive tables on there… including open manuals that are free.
What is the range of dive certifications on offer at SSI?
Everything from messing around in the swimming pool, Try Scuba, right the way up to training instructors. As far as specialties are concerned, we have all the core specialties. For example, rescue, deep, night, navigation, boat, a lot of unique specialties, a lot of environmental based specialties. It's growing all the time basically.
I know specifically in Thailand, language has been a huge hurdle for many Thai divers wanting to break into the ranks of the professionals, what languages are SSI texts available in?
We do have Thai language texts. That was a challenge, but we've done it. Also, in December we are going to have Thai online learning. So for the entire Thai market it will be free of charge. So they can go online, and basically study for their open water in their own language. That's full interactive experience. There is a minimum of 27 but I know for a fact there are 38 languages planned. We stock 27 languages for most of our core products.

What weaknesses do you see SSI having as an agency?
The weakness is a double-edged sword, which is also our strength. Specifically here in Phuket, it's killing me. That weakness is that we don't allow individual instructors from a business perspective. If we allowed the independent instructor who works out of [his or her] home to do business with us, without affiliating with a full-service dive center, our market share in Phuket would just (snaps) double overnight. And I know that, because I'm talking with these guys.
So that business-wise is a weakness, but it's also our strength. If we did do that then it would be much easier for us to get market penetration… In an established market it's a strength.
We simply don't have the volume… that we need to cope with the growth that we currently have… it's a weakness, because I can't go into a store and say, 'Here are 50 instructors, choose'. From an instructor's point of view it's a huge plus. Because we will personally place them in jobs. As quick as we get them they get employed.
What is the goal of opening up an agency office in Chalong?
We've got an office in Koh Tao that has anything between 50-60 visitors on a small island. Instructors come in, shop owners come in, potential customers come in – I want to emulate that here in Phuket. I want to provide a customer service orientated experience, where people will walk in the door and see what we're about… the Chalong office is more to just say, 'We're here, come see what the fuss is all about'.
— Isaac Stone Simonelli
Keep in contact with The Thaiger by following our
Facebook page
.
Tax on salt content being considered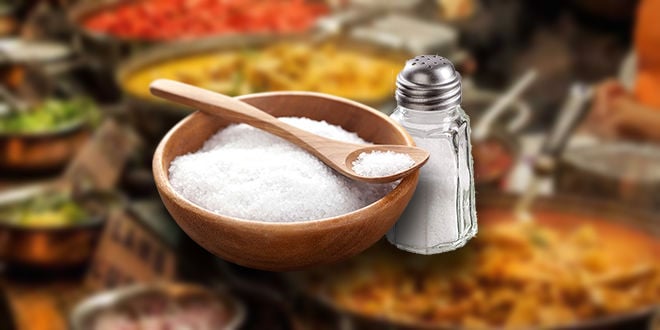 The Excise Department is considering imposing a tax on the salt content of food to encourage food producers to reduce the sodium content of snacks, instant noodles and seasoning cubes.
The director of the Office of Tax Planning said that the department is discussing a limit on the amount of sodium food can contain, in line with the standard set by the World Health Organization (WHO), which is 2,000 milligrams of salt per day.
In reality, Thai people consume an average of 1,000 milligrams per meal, making their daily intake well above WHO guidelines, according to the director.
He said any tax imposed would be at a level which would encourage food producers to reduce the sodium in their processed food without being punitive, adding that the proposal isn't intended to generate more tax revenue, but to help protect the health of consumers. Excessive sodium in the diet can lead to high blood pressure and kidney disease.
Fish sauce, soy sauce and salt would not be taxed.
SOURCE: thaipbsworld.com
Keep in contact with The Thaiger by following our
Facebook page
.
Water shortage warnings in 22 provinces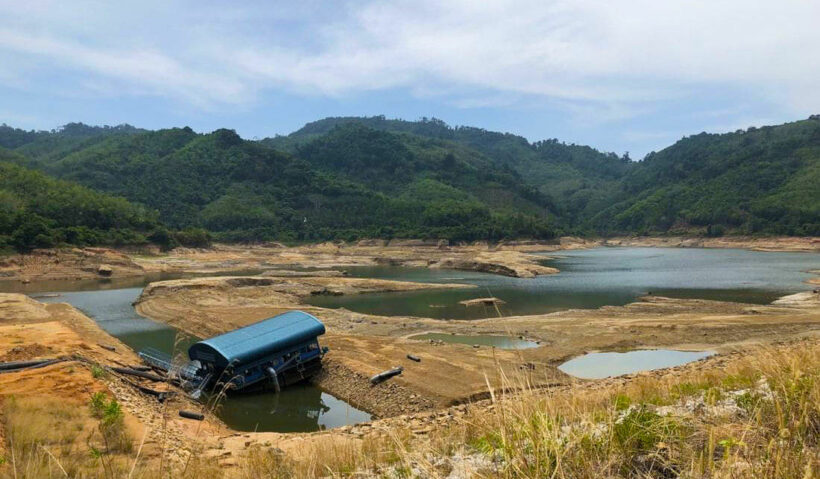 People living in 22 Thai provinces are being warned to prepare for shortages of drinking water during the upcoming dry season, due to start on November 1st.
The warning was issued by the National Water Resources Office, citing low levels in reservoirs, which are the main sources for tap water production waterworks in 22 provinces.
Areas at risk identified by the office are in northern, north-eastern, eastern and southern provinces.
Measures have been adopted by agencies charged with dealing with water shortages. including dredging water channels to allow greater volumes of water to flow into reservoirs, drilling underground wells, enlarging storage ponds and the purchase of water to supply to those in urgent need.
The Royal Irrigation Department has announced that people should use water sparingly.
There are currently about 6 billion cubic metres of usable water in reservoirs in the affected provinces, with 5 billion cubic metres reserved for consumption and ecological preservation, leaving only 1 billion cubic metres for use in agriculture.
This means farmers in the Chao Phraya river basin may not be able to grow a second crop of rice this year.
SOURCE: thaipbsworld.com
Keep in contact with The Thaiger by following our
Facebook page
.
Green Day heading back to BKK in 2020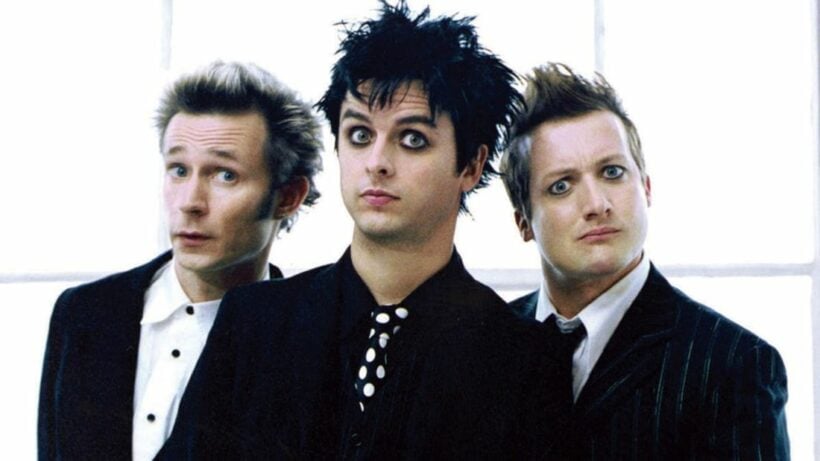 Green Day, five-time Grammy Award winners, are embarking on a global tour in 2020, including a stop-over in Bangkok during March. The rock 'n' roll Hall of Fame inductees will perform a series of concerts throughout Europe, UK, North America and Asia.
"Green Day Live in Bangkok" takes place on March 11, 2020 at Impact Arena, Muang Thong Thani. But it's not their first time. Green Day sold out concerts in their last Thai live gigs in 1996 and 2010.
Formed in 1986 in Berkeley, California, Green Day is one of the world's best-selling bands of all time, with more than 70 million records sold worldwide and 10 billion cumulative online streams of their music and performances. Their 1994 breakout album "Dookie" is widely credited with popularising and reviving mainstream interest in punk rock, catapulting a career-long run of No 1 hit singles.
In 2004, Green Day released the rock opera "American Idiot", selling more than 7 million copies in the US alone and taking home the Grammy Award for Best Rock Album. In 2010, a stage adaptation of "American Idiot" debuted on Broadway to critical and commercial acclaim. Entertainment Weekly called Green Day, "The most influential band of their generation," while Rolling Stone said, "Green Day have inspired more young bands to start than any act this side of KISS, and that doesn't seem to be changing."
Green Day Live in Bangkok 2020 is on March 11, 2020 at Impact Arena, Muang Thong Thani.
Ticket prices start at 2,000 baht and tickets go on sale on November 2 at all ThaiTicketMajor outlets via www.livenation.co.th or www.thaiticketmajor.com or call: 02 262 3838 for more information.
SOURCE: The Nation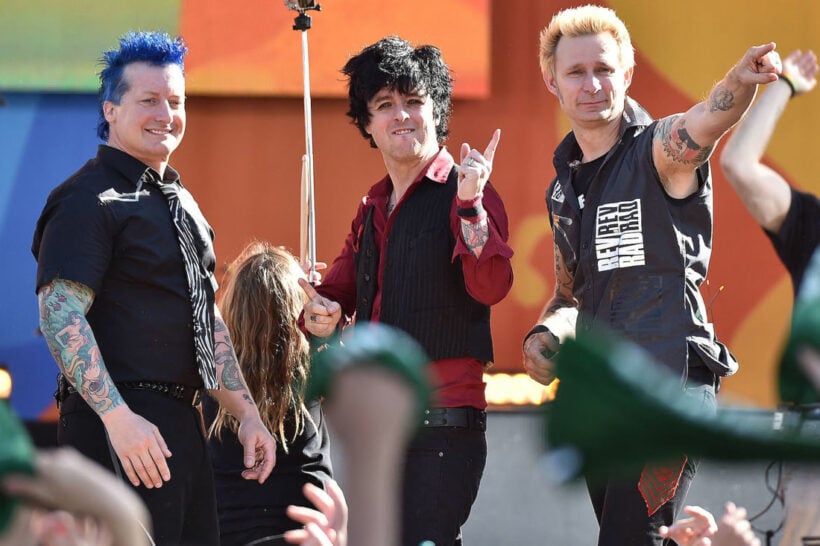 Keep in contact with The Thaiger by following our
Facebook page
.