Have Thai house, will travel to Phuket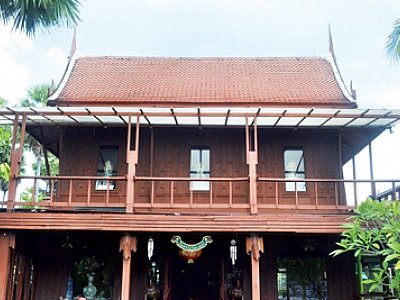 PHUKET: The concept of a mobile home inspires imagery of rectangular, pre-fabricated structures huddled in a trailer park, but in Kata a unique teak wood, Thai-style home exists which falls into this category of movable accommodation.
Built over 100 years ago in Ayutthaya, it was purchased by Mrs Pranee Prayot-amornrakul, 57, from Bangkok, who moved to Phuket 22 years ago.
"My husband was a captain of a commercial airline, and I traveled quite a lot. We lived in Paris for 35 years and when we came back to Thailand, we usually spent our time in Phuket. The land in Phuket at that time was not expensive, so I decided to buy four rai (6,400 square meters) in the Kata beach area," Mrs Pranee explained.
She believes that this style of house particularly suits Phuket's climate and lifestyle. Unfortunately no one sees its value, and this style house seems to be slowly fading and forgotten by Thai people, according to Mrs Pranee.
"I love Thai architecture and it's suitable for our weather. It keeps you cool during the summer, and you stay warm when it's raining or cold outside. I'm also fascinated by the engineering concept. The real Thai style house structure is strong without any nails or cement to hold the house up," said Mrs Pranee.
The entire house is built in light, prefabricated sections with each section forming a wall. Each wall is then fitted together and hung on the superstructure – a frame of wooden pillars – without nails.
When the time came for Mrs Pranee to move back to Thailand, there was no doubt that she would choose a Thai style house and she found one. The only problem was that the house was is in Ayutthaya.
"I had heard from a friend that there were Thai style houses for sale in Ayutthaya. So I went there, saw it, and fell in love with it. I told them I would love to buy it, but the problem was that my land is in Phuket where I plan to retire. They agreed to move the whole house all the way from Ayutthaya to Phuket for me. So I bought it for 700,000 baht," she said.
Three years later, the house owner offered Mrs Pranee more houses for sale. She decided to buy another five houses and had them shipped to Phuket.
The six Thai style houses were all erected on the same 2,540 sqm complex of land which is elevated above street level.
Large open spaces are kept underneath the houses in the traditional style and all six houses are connected by a Thai style corridor. Each house is used for different purposes: bedroom, kitchen, living room, and working area.
Mrs Pranee converted the big open spaces underneath the houses into a restaurant to take advantage of the economic boom in the area, while preserving the upstairs area as a place she called home.
However, after 11 years of living her dream in a Thai style house complex, she has decided to move her beloved houses again. "I sold one parcel of land to Centara Hotel, and now I've decided to sell the area where the Thai houses are situated, but the houses are coming with me," she said.
Mrs Pranee has not decided where to go yet. She might be able to find a good piece of land on another side of Phuket, or she may be moving to another province.
Wherever her next destination is, she has already made plans for her home.
"Urbanization makes us all forget about traditional ways of living, which I intend to bring back to life again. Once I find the next location for my Thai style houses, I will make it representative of what we Thai people stand for.
"I will display our culture through different activities: Thai cooking classes, a venue for traditional Thai weddings, exercise through traditional Thai dance, or any other activity that exhibits our unique Thai culture. I will make my house become an intellectual playground where people with creative ideas meet and share their experiences.
"It may sound like a dream, but I have been living the dream for so many years and I believe I can make this dream become a reality."
— Chaiyot Yongcharoenchai
Nattaporn needs you help – nine year old Thai amputee wants a prosthetic leg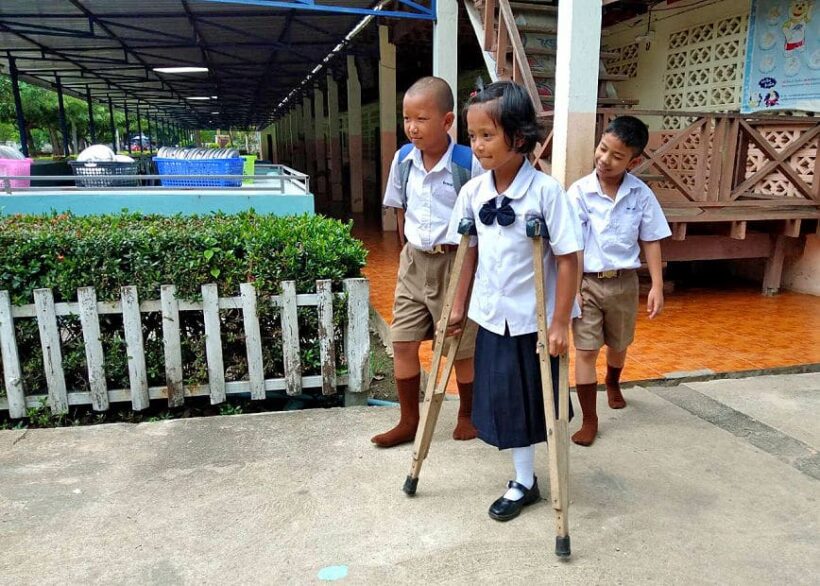 The mother of a young amputee in Phichit, who lost her left leg two years ago because of cancer, is asking for help to get her daughter a prosthetic leg for better mobility.
The mother, Plubpueng Butrnoi, says doctors had to amputate the left leg of her 9 year old daughter Nattaporn two years ago to save her life. Phichit is in central Thailand.
After Nattaporn fell and broke her left leg, doctors diagnosed bone cancer and recommended the amputation as a precaution to help prevent a future reoccurrence of the cancer.
The mother says her daughter made her own decision to amputate, did not give up, and has ever since tried to live her life normally. The family lives in Tambon Ban Noi in Phichit's Pho Thale district, and the girl is now studying in the fourth grade of Ban Noi School.
Pranee Puengchai, one of the girl's teachers, says the girl is a good student and has remained active despite the amputation. The mother says the girl must see doctors regularly and needs a new crutch.
Since the family is poor, the mother says she would welcome assistance for the medical expenses, a new crutch and perhaps a prosthetic leg for the girl.
The mother's phone number is 06 5010 1825.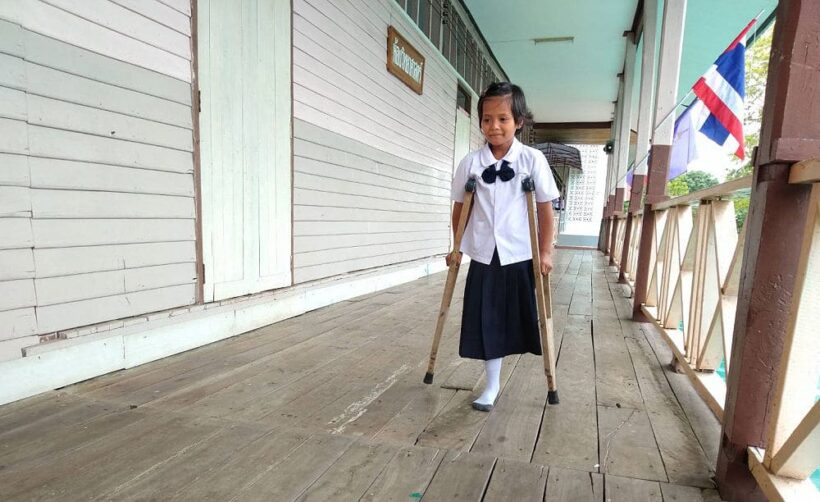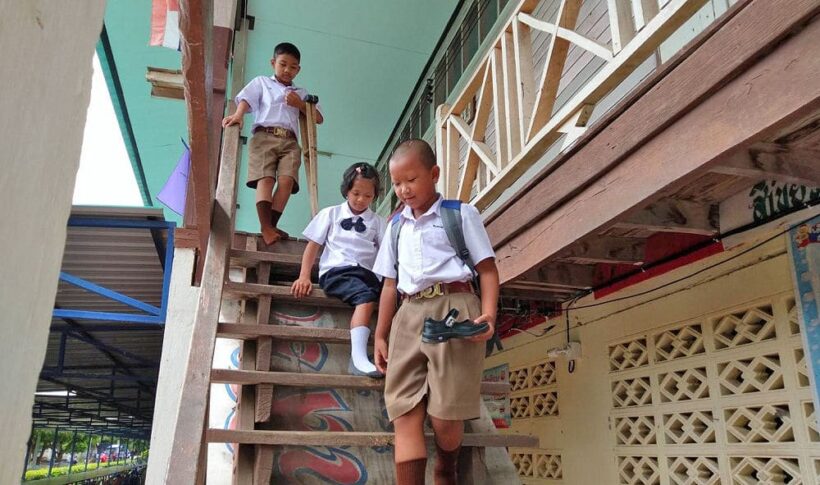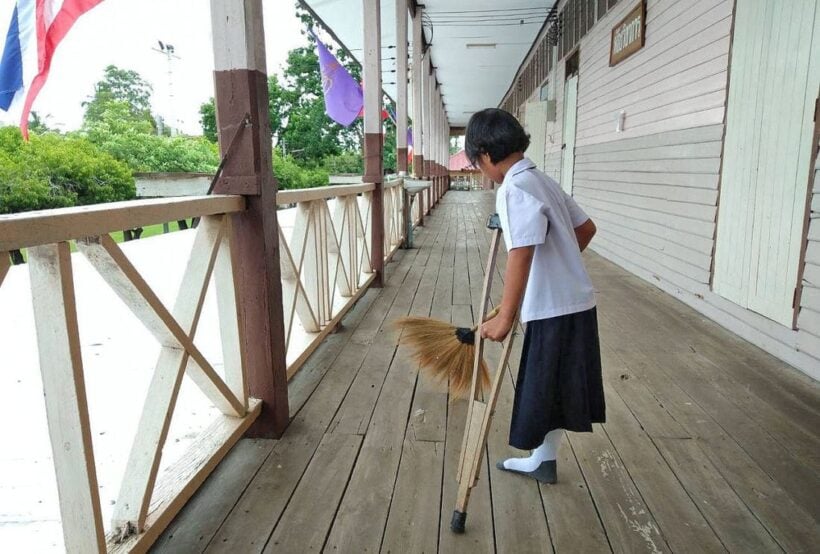 And the winner of Miss Mom Phuket 2019 is…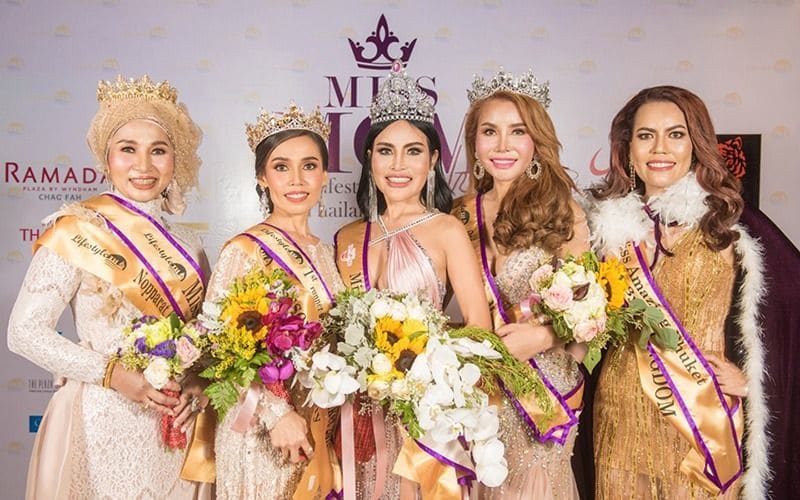 The annual beauty pageant run by Lifestyle in Thailand, Miss Mom Phuket 2019, officially celebrated its winner this year – K. Sangjan Modnok, the owner of Royal Thai Villas, who also won Miss Angel Lifestyle by the Tourism Authority of Thailand (TAT).

The first runner-up title was bestowed upon K. Sakunya Suthaharuetai and the second runner-up went to K. Arista Chakchai, the owner of Baan Ping Yang. Two other distinctions were also given that evening. The first one, Miss Amazing Phuket, went to K. Chadarat Taodaeng, from Tiger Kingdom, and the second one, Miss Lifestyle in Thailand, also known as Miss Popular Vote, went to K. Nopparat Jommuang, the owner of Nopparat Elephant Trekking Camp in Kathu.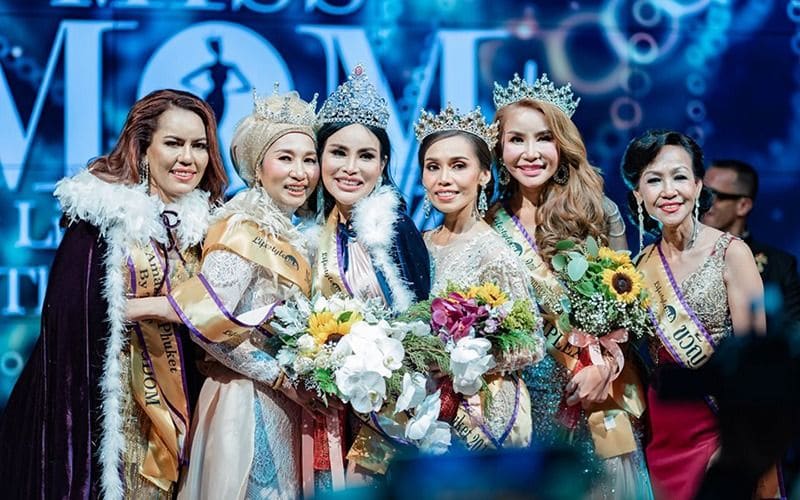 The competition was held in the evening of June 15, 2019 at the Ramada Plaza Chaofa Phuket hotel and was chaired by K. Anchalee Wanich Thepabutr, the President of Woman Development Committee, who gave a speech at the opening of the event.
Miss Mom Phuket 2019 was attended by 17 beautiful, talented and successful mothers, aged 40 or more. This beauty pageant started in 2016 with the original name "Miss Grand Mom", and aimed to recognise the beauty and savvy expertise of leading business women in Phuket and the neighboring provinces, tightening up relationships in the process while allowing them to show their potential and to join charity activities together.
The revenue from the contest, minus the incurred expenses, will be donated to charities across Phuket and the nearby provinces.
STORY BY: Phuketify
Thai Airways sneaks into Top Ten. Skytrax World's Best Airlines Awards 2019.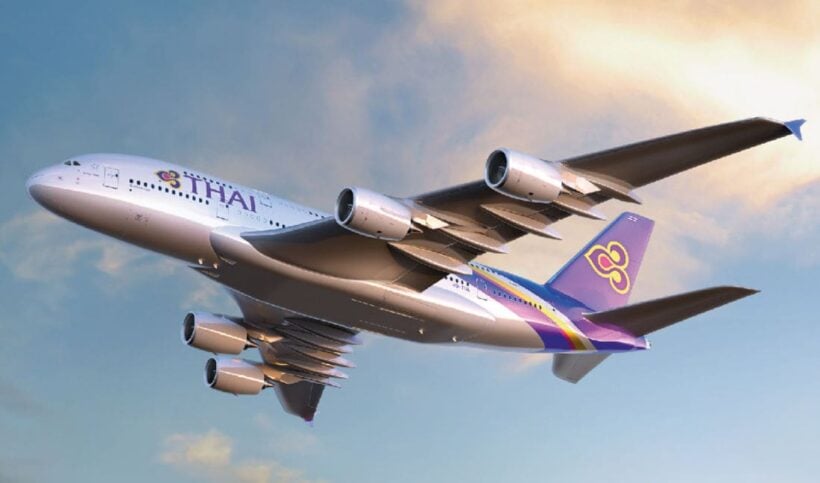 PHOTO: A Thai Airways Airbus A380
Qatar Airways is the world's best airline in the 2019 Skytrax World Airline Awards. Last year's winner Singapore Airlines, has been relegated to second place. Asian airlines have taken six of the top ten spots with Thai Airways, despite their local woes, just sneaking into the Top Ten.
The Skytrax awards are the most prestigious in the business, voted for by travellers.
Qatar Airways has also won the Skytrax top award in 2017, 2015, 2012 and 2011. Qatar Airways also won World's Best Business Class, World's Best Business Class Seat and Best Airline in the Middle East. Qantas Airways nabbed number 8 on the list, after failing to make the top 10 in 2019.
Singapore Airlines also won key awards including World's Best Cabin Crew, World's Best First Class, Best Airline in Asia and World's Best First Class Seat. AirAsia won World's Best Low-Cost Airline topping off a stellar win for Asian airlines this year. Lufthansa was the only European airline able to break the top 10. US airlines were conspicuously absent in the listings but United Airlines did World's Best Business Class Lounge.
British Airways, which failed to attract any awards in 2018, won Best Airline Staff in the UK and Most Improved Airline in Europe (that will make a wonderful headline in the British tabloids today).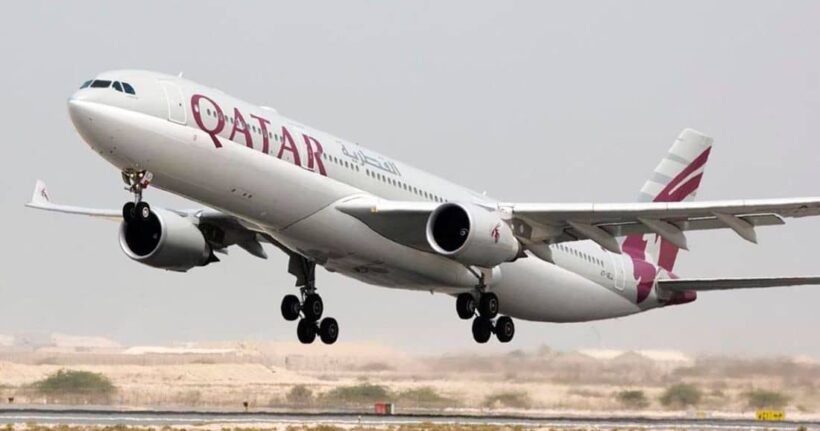 World's Best Airlines for 2019
1. Qatar Airways
2. Singapore Airlines
3. ANA All Nippon Airways
4. Cathay Pacific
5. Emirates
6. EVA Air
7. Hainan Airlines
8. Qantas Airways
9. Lufthansa
10. Thai Airways
Best Airlines by Global Region
Northern Europe – Finnair
Western Europe – Lufthansa
Eastern Europe – Aeroflot Russian Airlines
Africa – Ethiopian Airlines
Australia / Pacific – Qantas Airlines
Central Asia / India – Air Astana
China – Hainan Airlines
Central America / Caribbean – Copa Airlines
South America – LATAM
North America – Air Canada
Asia – Singapore Airlines
Middle East – Qatar Airways
Europe – Lufthansa
Best Low-Cost Airlines
Africa – Fastjet
Australia & Pacific – Jetstar Airways
Asia – AirAsia
Central Asia / India – IndiGo
China – West Air
South America – Sky Airline
Southwest Airlines – WestJet
Middle East – Flynas
Europe – EasyJet
Best Airline Catering
Economy – EVA Air
Premium Economy – Austrian Airlines
Business – ANA All Nippon Airways
First Class – Air France