Thai Life
Excuse Buster: Surviving the holiday season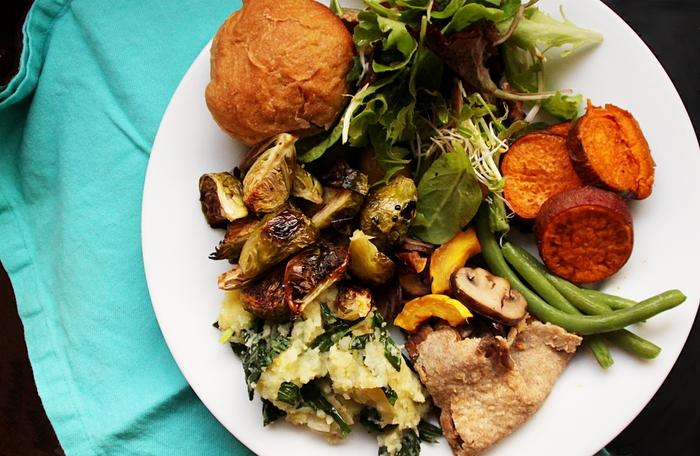 PHUKET: Need tips to surviving the holiday period?
Here is a compilation of different ideas suggesting how to successfully handle the festive period and still have a good time.
PICK YOUR CHEAT MEALS
Aim for 80/20 in favor of healthy eating over the holidays. The festive season does not have to be a non-stop session of overindulgence, nor do you have to act like a monk. Decide which meals you will call a 'cheat' and then be strict about eating healthily on the other occasions. Especially when by yourself be strict, so you can indulge more with family and friends and not feel left out.
BE PREPARED
Eat before going out, so if you are only offered 'fake, heavily processed foods' you can simply nibble on them and not starve during the course of the evening.

INTERMITTENTLY FAST
If you overindulge the night before, try just having tea (chamomile is a good choice) the next morning until lunch or dinner – do a partial fast. This will help restore insulin levels and the functioning of your gut.
ALCOHOL
With regards to alcohol, try to go for wine and quaff a glass of water between drinks. You could also try diluting your alcoholic drinks, such as in a spritzer (half wine and half soda). Remember soft drinks, juices, punches, tonic water and flavored mineral water can all have similar amounts of empty calories as alcoholic drinks. I also recommend consuming activated charcoal (available at most chemists) before going out and after getting home – reduce damage from too much processed food and alcohol.
FOCUS ON YOUR GOALS
Remind yourself daily of your fitness goals and how bad it will feel to undo some of the good work done over the last weeks before Xmas, or how much harder it will be to lose the extra holiday fat. And don't make that new year's resolution too distant.
BE A HEALTHY HOST AND GUEST
If you are hosting the party, offer your guests a range of healthy snacks. Always popular are hummus or salsa dips with vegetable sticks and fruit platters.
IT'S OKAY TO SAY NO
If you don't feel like eating more treats, then without offending the host just say; "It looks amazing but I'm full" or "I tried it and it was great".
CHAT AND MINGLE
If you are bored at a party, you're more likely to hover around the food table or seek out the serving platter. A good conversation can distract you from the food. Avoid standing right beside the food table or bar while you're talking.
KEEP ACTIVE
Remember you're aiming for at least 30 minutes of physical activity each day. If your regular exercise class stops over the Christmas break, plan other types of exercise – organize your friends and put agreed exercise dates in your diary.

HAVE A HEALTHY BREAKFAST
Eat a solid healthy breakfast to start the day well. Aim to include good fats, protein, slow-release carbs and lots of fiber. Good example breakfasts might be half an avocado and an omelet and vegetables. Or green smoothies full of vegetables, with some almond, flax seeds and fruit. Or smoked salmon on sour dough bread with olives.

SWAP OUT SUGAR
If making your own festive treats try to use Stevia (available in many stores) and Xylitol plus fruit to sweeten cakes, biscuits and so on.
STAY HYDRATED
Drink lots of water, fresh-made juices or herbal teas. Many people mistake thirst for hunger; when truly hydrated you won't have false hunger and you'll be more in touch with your natural hunger patterns.
Craig Burton is a Certified Sports Nutritionist (CISSN) with a Bachelor of Science degree (Sports Science) and a National Academy of Sports Medicine (PES) certification.
— Craig Burton