Iran president views nuclear deal as start of new relationship with world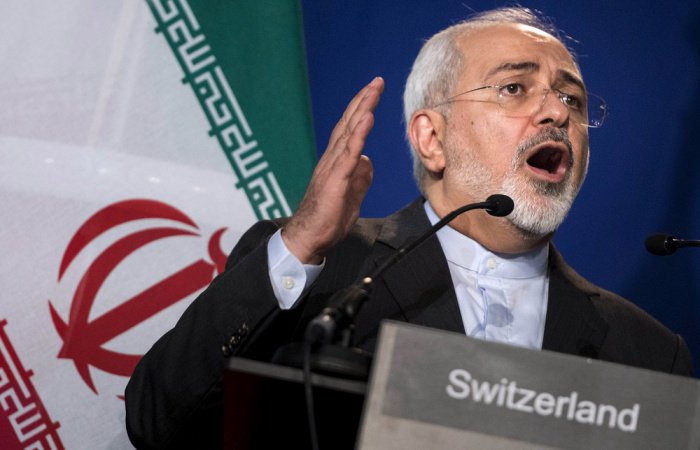 PHUKET MEDIA WATCH
– World news selected by Gazette editors for Phuket's international community
Iran president views nuclear deal as start of new relationship with world
Reuters / Phuket Gazette
PHUKET: Iran's president said on Friday that a framework for a nuclear deal was just the first step toward building a new relationship with the world, after Iranians greeted the announcement of the accord with celebrations in the streets.
U.S. President Barack Obama also hailed what he called a "historic understanding," although diplomats cautioned that hard work lies ahead to strike a final deal. That work will include efforts by Obama to sell an eventual accord to critics at home, and to close ally Israel, which denounced the interim agreement and pressed for more safeguards in coming negotiations.
The tentative agreement, struck on Thursday after eight days of talks between Iran and six world powers in Lausanne, Switzerland, clears the way for a settlement to allay Western fears that Iran could build an atomic bomb, with economic sanctions on Tehran being lifted in return.
It marks the most significant step toward rapprochement between Washington and Tehran since the 1979 Iranian revolution, and could potentially end decades of international isolation, with far-reaching political consequences in the Middle East.
In a televised speech on Friday, Iranian President Hassan Rouhani, a relative moderate elected in a landslide two years ago on a promise to reduce Iran's isolation, said the nuclear talks were just the start of a broader policy of opening up.
"This is a first step towards productive interactions with the world," he said.
"Today is a day that will remain in the historic memory of the Iranian nation," he added. "Some think that we must either fight the world or surrender to world powers. We say it is neither of those, there is a third way. We can have cooperation with the world."
The deal requires experts to work out difficult details before a June 30 deadline, and diplomats noted that it could still collapse at any time before then.
The agreement angered Washington's closest regional ally, Israel. Prime Minister Benjamin Netanyahu declared it could lead to nuclear proliferation, war and even his country's destruction. Israel believes Iran's goal is to destroy it.
Netanyahu, who has the ear of Republicans who control both houses of the U.S. Congress, said the powers negotiating with Iran must add a new demand that Tehran specifically recognize Israel's right to exist.
It appeared Netanyahu's demand would be unlikely to be taken up, even if the Obama administration is sympathetic to his concerns. Asked whether its inclusion in the final deal would be appropriate, State Department spokeswoman Marie Harf told reporters in Washington:
"This is an agreement that is only about the nuclear issue. We have purposefully kept that separate from every other issue. This is an agreement that doesn't deal with any other issues, nor should it. And that's what we're focused on."
Asked about Netanyahu's demand, White House spokesman Eric Schultz said he had not seen the request but was aware of Israel's ongoing concerns. "We understand his position," Schultz told reporters. "The president would never sign onto a deal that he felt was a threat to the state of Israel."

DECADES OF HOSTILITY
Under terms reached on Thursday, Iran would cut back its stockpiles of enriched uranium that could be used to make a nuclear bomb and dismantle most of the centrifuges it could use to make more. Intensive international inspections would prevent it from violating the terms in secret. Washington said the settlement would extend the "breakout time" needed for Iran to make a bomb to a full year, from 2-3 months now.
For Iran, it would eventually lead to the end of sanctions that have cut the oil exports underpinning its economy by more than half over the past three years.
Still, decades of hostility color the relationship between Iran and the United States. Obama and Rouhani, who both took risks to open the dialogue with secret talks two years ago, will also have to sell the deal to skeptical conservatives at home.
U.S. Republicans have demanded that Congress be given the right to review the deal. The White House expressed confidence about hammering out final details as Obama called the four top leaders in the U.S. House of Representatives and the U.S. Senate – representing Republicans and his own Democratic Party – on Friday to discuss the framework agreement.
TEHRAN CELEBRATES
Celebrations, punctuated by honking car horns, erupted in the Iranian capital after the deal was reached.
Conservative clerics signaled their support on Friday, including on behalf of Ayatollah Ali Khamenei, the supreme leader, whose authority exceeds that of the elected president.
In the weekly sermon at Tehran University, Ayatollah Mohammad Emami-Kashani, a 78-year-old hardline cleric, said Khamenei backed the negotiating team. Emami-Kashani praised the negotiators as "firm, wise and calm" and congratulated Rouhani and Foreign Minister Mohammad Javad Zarif.
With Russia and China joining the United States, Britain, France and Germany as signatories to the deal, and even Iran's Sunni Arab enemies cautiously welcoming it, Israel was the only country that publicly opposed it.
Iran's other main foe in the region, Saudi Arabia, was more cautious, supporting the agreement in public, although its mistrust remains deep. It launched a bombing campaign a week ago against Houthis, Iranian allies in Yemen.
German Foreign Minister Frank-Walter Steinmeier said it was too early to celebrate. But he also said Israel should study the deal more closely before opposing it.
Saudi Arabia's new ruler, King Salman, told Obama by telephone on Thursday he hoped a final nuclear settlement would "strengthen the stability and security of the region and the world".
However, the Saudis and other Sunni Arab states are concerned about a deal that benefits Iran, the leading Shi'ite Muslim power, which they see as a dangerous rival expanding its influence in Iraq, Syria, Yemen and elsewhere.
The Wall Street Journal said on Friday the Pentagon has been upgrading the biggest bunker-buster bomb in its arsenal even as talks continued over Tehran's nuclear program, readying a weapon that could destroy Iran's facilities if negotiations failed.
Work to improve the design, guidance systems and anti-jamming capabilities on the so-called Massive Ordnance Penetrator began before the latest round of negotiations with Iran started. The most recent test of the 30,000-pound device was in mid-January, the Journal said.
The bomb was created to give the U.S. president options for attacking fortified facilities like Iran's Fordow nuclear installation, which is built into a mountain.
— Phuket Gazette Editors
Keep in contact with The Thaiger by following our
Facebook page
.
Never miss out on future posts by
following The Thaiger
.


Find more SE Asian News courtesy of The Thaiger.

Broke? Find employment in Southeast Asia with JobCute Thailand. Rich? Invest in real estate across Asia with FazWaz Property Group. Even book medical procedures worldwide with MyMediTravel, all powered by DB Ventures.

Singapore's population contracts along with its GDP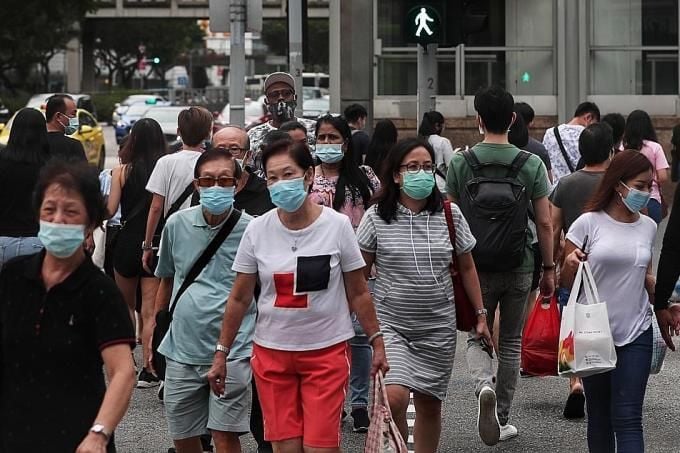 The little south east Asian island nation of Singapore, which has always punched way above its weight, with the fourth largest economy, but the biggest GDP per capita in the region, is getting smaller. Both its economy and population. The population of the Republic of Singapore is shrinking for the first time since 2003. Border closures and, mostly, job losses, are forcing 10s of 1000s of foreign workers back to their home countries.
Singapore's overall population dropped by nearly 20,000 people, or 0.3% of the population at the endow 2019, to 5.69 million people.
There's been a sharp drop in expats, down 2% to 1.64 million, and a smaller drop in permanent residents. At the same time, the Covid-19 pandemic has caused a number of citizens to return from overseas, swelling the numbers of locals slightly.
The annual report of Singapore's demographics notes that the transitions are nearly entirely due to the coronavirus outbreak. The report also says that there has already been an economic decline officially estimated between 5%-7% for 2020.
"These trends were largely due to Covid-19 related challenges, brought about by weak demand and travel restrictions. The government has been raising barriers for foreign hiring to preserve jobs for locals."
Singapore's non-resident population has surged 200% over the last 2 decades, fuelling mega population growth in the city-state with one of the world's lowest birth rates. If not for the influx of foreigners, Singapore would have been recording a net drop in population.
The rise of Singapore's middle class, and the 'trend' to hire domestic help, has caused an influx of low-paid migrants to act as nannies, maids, cleaners, drivers and construction workers. Many of these have either voluntarily headed back to their countries, mostly the Philippines, or been sacked.
National University of Singapore sociologist Tan Ern Ser notes that the decline in non-resident population is mostly due to the departure of work permit holders, who take up jobs which Singaporeans avoid in the first place. He says the trend probably signals some sectors of the economy are not doing well.
"The issue of foreigners in our midst cannot be addressed simply by cutting down their numbers, without negative consequences for our economy."
Meanwhile, Japan says it has made an agreement with SE Nations Singapore and Brunei to reopen their borders for newly arriving expats from next Wednesday and and other long-term residents from October 8.
Those eligible to travel will be allowed in on condition they self-quarantine for 14 days after arrival as a preventative measure against the spread of Covid-19.
Brunei and Singapore join 7 other ASEAN countries, including Vietnam and Thailand, with the new travel bubble with Japan. Japan still has a ban in place for the entry of travellers from 159 countries and regions. Japan's foreign minister Toshimitsu Motegi says the government is seriously considering how to restart travel back to Japan, both for business and tourism.
"We see the resumption of new entries (of foreigners) to Japan as an extremely important issue."
Japan already allows short-term business travellers from Singapore to enter the country without doing quarantine, on condition they take a test before they travel to Japan, then another when they arrive, can provide an itinerary of their stay and take preventative steps to actively socially distance during their visit.
SOURCE: trip.sg
Keep in contact with The Thaiger by following our
Facebook page
.
Never miss out on future posts by
following The Thaiger
.
Richest 1% responsible for twice the amount of carbon emissions than the poorest 50%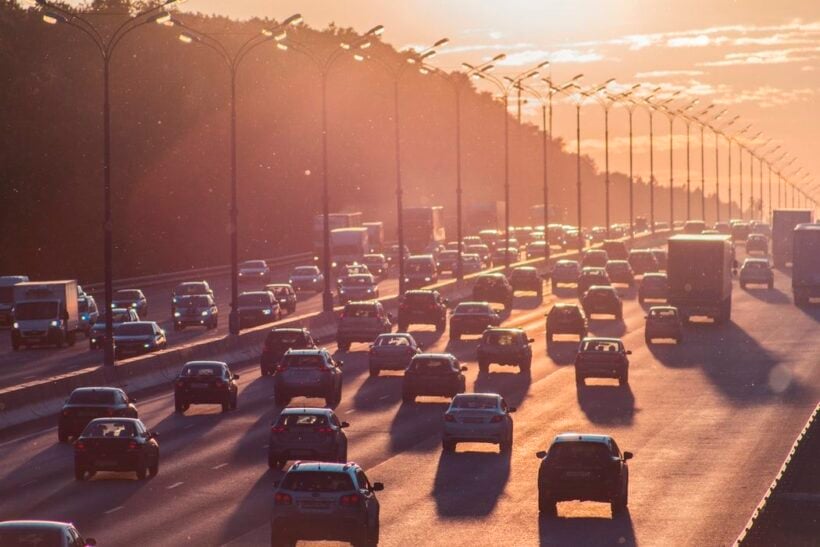 The richest people in the world, who make up just 1% of the population, are responsible for a significant amount of carbon emissions. A study shows that the "1 percenters" make up twice as much carbon pollution than the poorest half of the world. Some say the poor are the least responsible for climate change, but have to deal with most of the negative consequences.
In a 25 year study led by Oxfam, researchers at the Stockholm Environment Institute found that wealthy countries were responsible for using up nearly a third of the Earth's carbon budget. The study was conducted from 1990 to 2015, when annual emissions grew by 60%.
Oxfam is a confederation of 20 independent charitable organisations focusing on the alleviation of global poverty, founded in 1942 and led by Oxfam International. It is a major nonprofit group with an extensive collection of operations.
63 million people made up the richest 1% of the world. Since 1990, they have been responsible for 9% of the 'carbon budget'. The carbon budget is the maximum amount of greenhouse gases that can go into the air before temperature rises to catastrophic levels. 3.1 billion people make up the poorest half of the world's population. The carbon emissions growth rate of the rich 1% was 3 times more than the poorest half of the world.
There's not just an economic inequality between the rich and the poor, according to the head of policy, advocacy and research, Tim Gore. He told AFP the research shows the world's "carbon inequality."
"It's not just that extreme economic inequality is divisive in our societies, it's not just that it slows the rate of poverty reduction …But there is also a third cost which is that it depletes the carbon budget solely for the purpose of the already affluent growing their consumption … And that of course has the worse impacts on the poorest and least responsible."
Carbon emissions have decreased since the pandemic. But just a few months doesn't take away the damage that has been done for years. Temperatures are still on track to rise several degrees this century. Although the 2015 Paris climate deal was set to keep the global temperature rise below 2 degrees Celsius above pre industrial levels, emissions have continued to increase.
"It's clear that the carbon intensive and highly unequal model of economic growth over the last 20-30 years has not benefited the poorest half of humanity… It's a false dichotomy to suggest that we have to choose between economic growth and fixing the climate crisis."
Some say the global economy needs to prioritise "green growth." If not, the decrease in pollution during the pandemic will have a very small and insignificant overall impact on climate change. Some say carbon emissions affect the poorest nations the most who don't have enough resources to fight natural disasters possibly brought on by the rising temperatures, like wildfires and droughts.
SOURCE: Bangkok Post | AFP
Keep in contact with The Thaiger by following our
Facebook page
.
Never miss out on future posts by
following The Thaiger
.
England's self-quarantine rule breakers will receive up to a 10,000 pound fine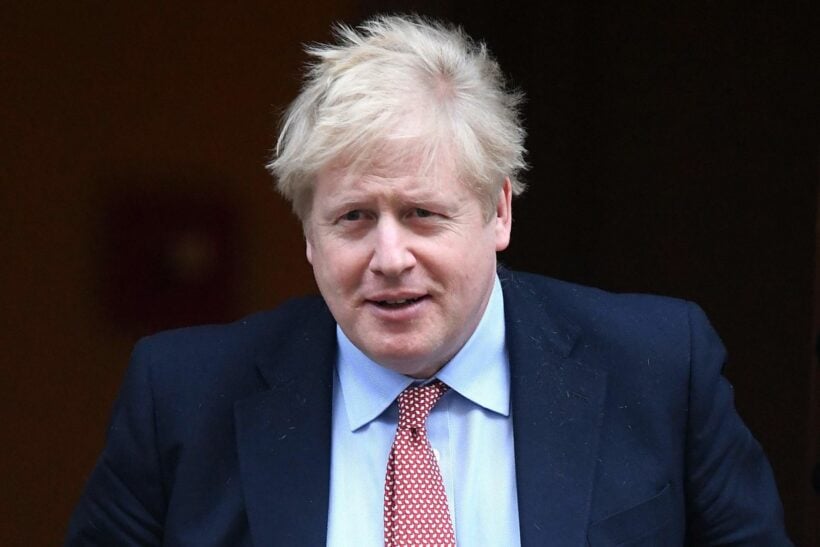 England's self-quarantine rule breakers are receiving up to a 10,000 pound fine, starting September 28, according to British PM Boris Johnson. The fine will be handed down to anyone who tests positive for the virus or has been in contact with someone who has the virus and dodges the rules for self-quarantine.
For the first offence, rule breakers will receive a 1,000 pound fine and from there it will rise up to 10,000 pounds for those who repeatedly break the rules. Employers who threaten to fire staff over choosing to self-isolate instead of going to work will receive the maximum fine amount of 10,000 pounds. For those lower income workers, Johnson says they will receive a 500 pound support payment in addition to other benefits in which they may qualify.
Despite current British Covid-19 quarantine guidelines matching those of the rest of the world, there has reportedly been little enforcement of self-quarantine rules. Now, Britain is seeing a fast influx of Covid cases prompting the government to get the police involved in compliance checks.
Johnson has come under scrutiny after repeatedly being called to issue a lockdown nationwide with reports coming in that he is planning to reject calls from advisors to issue a 2 week lockdown to slow the virus' spread.
Keep in contact with The Thaiger by following our
Facebook page
.
Never miss out on future posts by
following The Thaiger
.