Stunning Malaysian election result ousts Barisan Nasional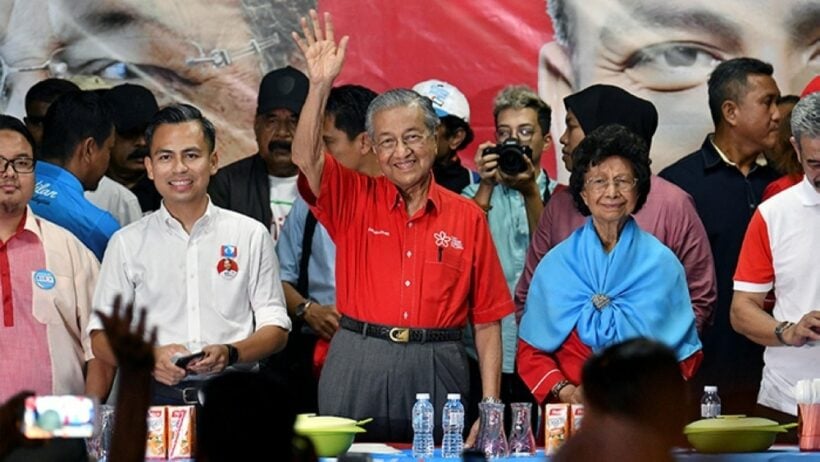 FILE PHOTO
Malaysia's Pakatan Harapan (PH) opposition coalition has crossed the minimum threshold of 112 seats needed to form government in Malaysia. The Election Commission continue to count a few remaining votes this morning but have confirmed the win of the Pakatan Harapan party and coalition members.
The result brings to an end the rule of Barisan Nasional (BN) and it's leader Najib Razak. Barisan Nasional, a nationalist right-wing government with strong links to it's ethnic Malay constituency, has dominated Malaysian politics for decades.
In a press conference just before the official confirmation, opposition leader and former Malaysian PM Mahathir Mohamad, now 92 years old, said his party had achieved a victory.
He said he hoped a swearing-in ceremony would be held on Thursday. Mr Mahathir will become the oldest elected leader in the world.
The final official results indicate PH had won 115 seats, with BN on 79 (these numbers will alter slightly as the counting finishes today).
The 92 year old pledged a government that would include a "young person", referring to criticism during the campaign that he was too old to lead Malaysia again. Mahathir said he would honour his agreement to help secure a royal pardon for jailed opposition leader Anwar Ibrahim. The two became the odd couple of Asian politics after decades working together, then becoming bitter enemies. Anwar was Mahathir's deputy PM at one stage but then fell out of favour.
But the two formed a curious coalition to bring down PM Najib Razak who they claimed was corrupt and had stained the country with the 1MDB financial scandal.
Mahathir said Anwar would have to win a by-election or be elected senator in order for him to take over as prime minister from Dr Mahathir, as per their agreement.
An upset was on the cards when unofficial results started trickling in about four hours after the ballot boxes were closed at 5.30 last night.
• 9pm – Bernama reported that caretaker Transport Minister Liow Tiong Lai, the president of BN component party Malaysian Chinese Association, had lost his Bentong seat.
• Caretaker Health Minister S Subramaniam, of BN coalition party Malaysian Indian Congress, was the next major casualty, losing his Segamat seat in Johor.
• 9.30pm, there was respite for BN when word came in that incumbent PM Najib Razak had successfully defended his Pekan seat in Pahang.
By 9.45pm last night, another four deputy ministers fell. At about the same time, it emerged that Mahathir would make a return to parliament after winning his Langkawi seat.
The result throws into doubt Najib Razak's position in his party.
While he had been praised for his fiscal policies, he was also unpopular for rolling out a goods and services tax in addition to being a target of unwanted international attention over allegations funds were misappropriated from a state fund he advised, 1Malaysia Development Berhad (1MDB). He has denied consistently any wrongdoing.
Mahathir had accused his former protege Najib of corruption and abuse of power before quitting UMNO to form his own party, Parti Pribumi Bersatu Malaysia.
But Mahathir has vowed: "We are not seeking revenge. We want to restore the rule of law."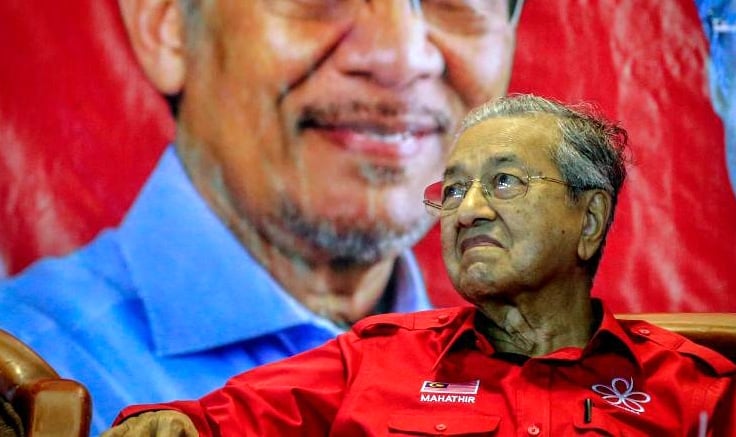 92 year old PM-elect Mahathir Mohamad, with a shirt emblazoned with his name, in case he forgot it whilst campaigning for the historic election.
Immigration police interview Phuket's 'seasteader'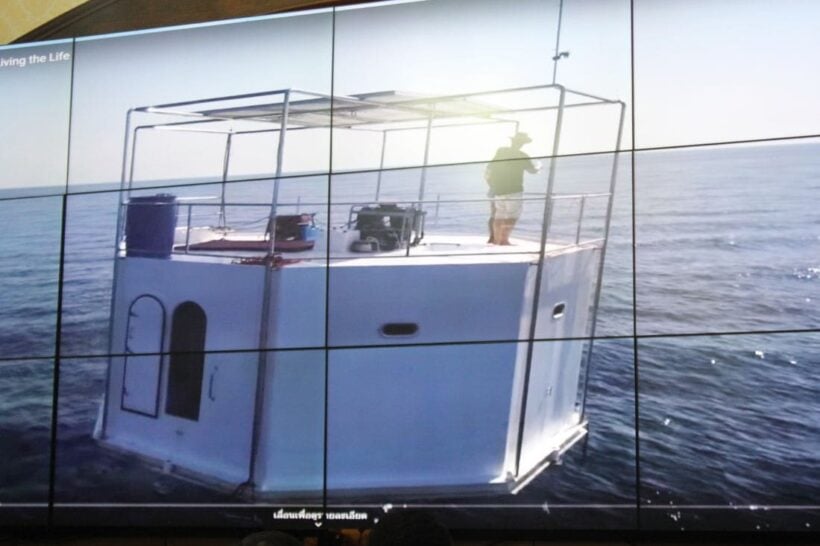 Immigration police says they've have questioned the American bitcoin investor who was involved in the setting up of the "seasteading" structure off the coast of Phuket and is facing criminal charges related to the waterborne homestead.
Chad Andrew Elwartowski and his Thai girlfriend, Suprenee Thepdet (aka Nadia Summergirl), launched their seastead project on February 2 off the coast of Phuket along with the company 'Ocean Builders'.
The structure is located to the south east of Koh Racha Yai, approximately 22 kilometres from the mainland. The Royal Thai Navy and Phuket Maritime personnel boarded the structure last Sunday insisting it violates the law and poses a navigational hazard.
Elwartowski posted on his Facebook on Tuesday that he and his partner were in hiding and feared for their lives, as they were being hunted down by the authorities. He later deleted the post.
On Wednesday, Immigration police revoked his visa and put him on a blacklist following the legal suit.
Meanwhile the The US Embassy in Bangkok says they're providing consular assistance to Mr Elwartowski who is  accused of violating Thailand's sovereignty by building the structure off the coast of Phuket.
"The Embassy is providing all appropriate assistance and understands Elwartowski has engaged an attorney," according to Robert Post, the US Embassy Public Affairs Officer.
Meanwhile, Phuket deputy governor Supoj Rotreuang Na Nongkhai was preparing information to present to the embassy if it required a further explanation.
While Elwartowski has claimed that his waterborne homestead (seastead) is outside Thailand's maritime boundaries, Thai authorities have insisted that its existence violated Article 119 of the Criminal Code because Thailand's territorial rights were disturbed.
"The harm was done because they had sent an invitation seeking people to set up [additional] structures and so far 14 people [have shown an] interest to join," he explained.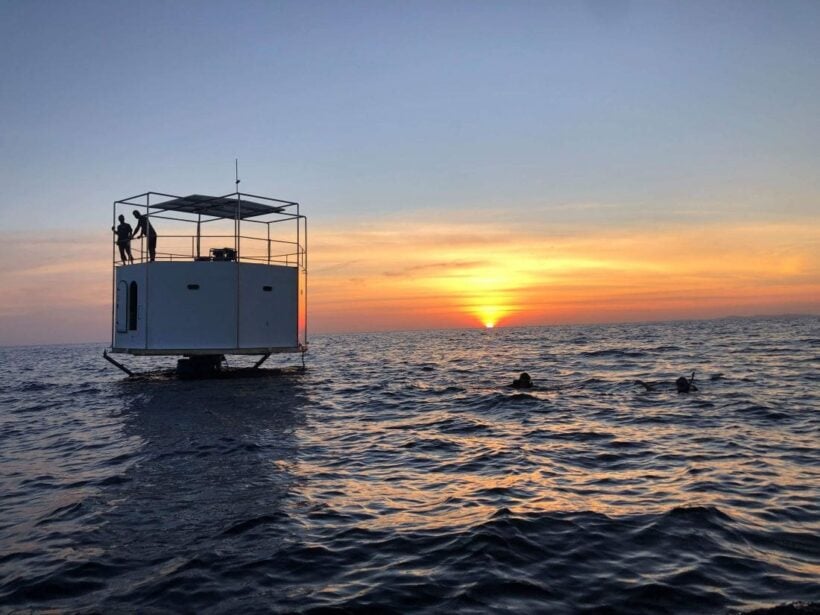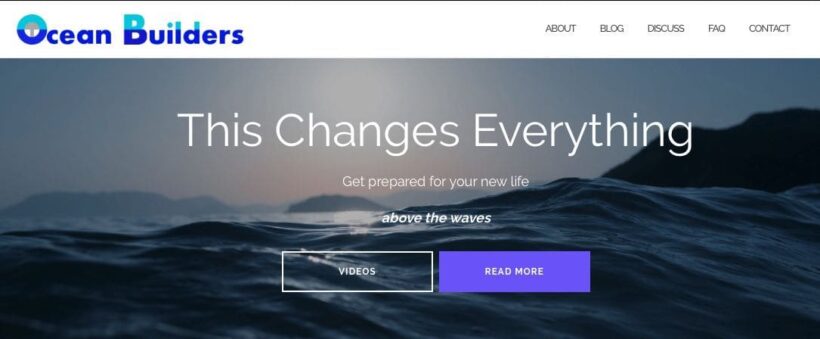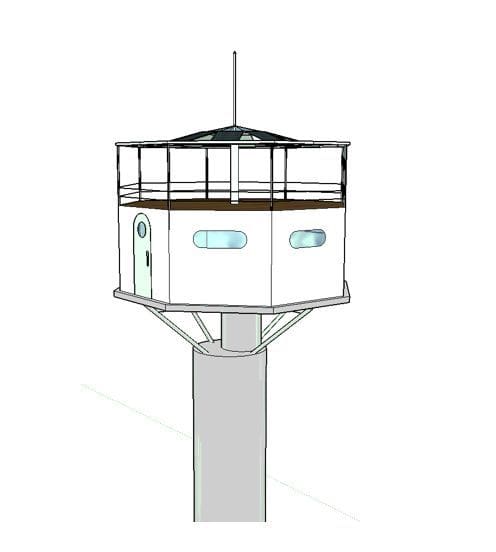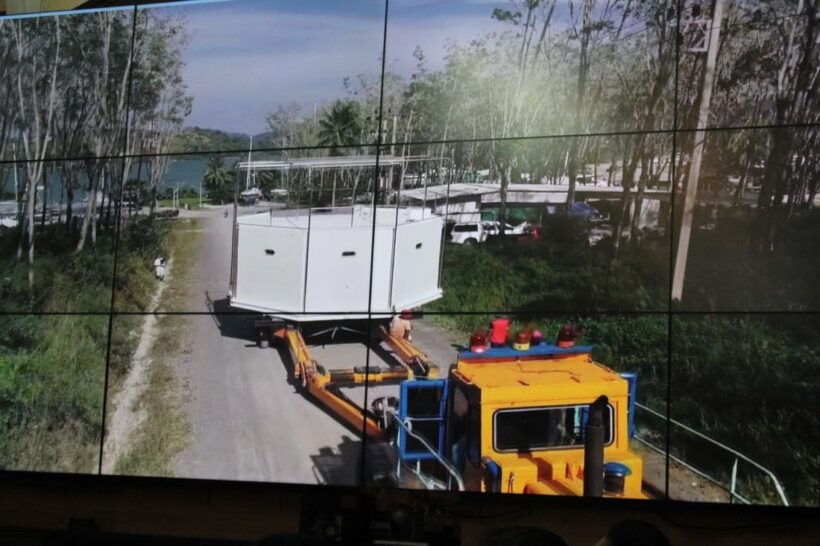 New Economics Party clarifies their support for pro-democracy coalition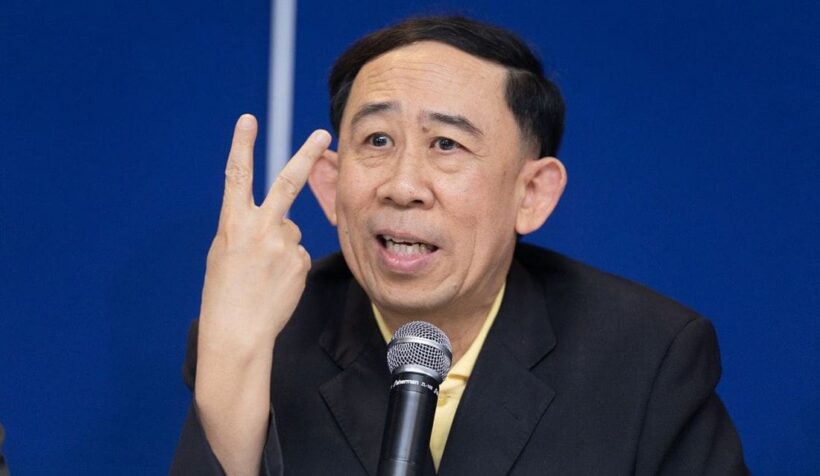 PHOTO: Mingkwan Sangsuwan, New Economics Party leader – The Nation
Leader of the New Economics Party Mingkwan Sangsuwan hasy reiterated his party's intention to join with the pro-democracy coalition (Pheu Thai, Future Forward) and against the pro-junta party, Phalang Pracharat.
Amid uncertainty over which camp New Economics would work with after the election, Mingkwan has clarified he would not join with Phalang Pracharat because of "ideological differences".
Six New Economics candidates were elected in the March 24 poll. Mingkwan gave assurances at today's press conference that none of the new MPs would defect. The party's deputy leader, Supadit Argadriks, also repeated the party's intent to help uphold democracy with a constitutional monarchy, and live up to its pledge to voters.
Some of the party's members yesterday petitioned the Election Commission to dissolve the party, alleging it had fallen under outside influences related to powerful business interests. But the deputy leader insisted today that the party was united. He said the complaint had stemmed from a misunderstanding.
Supadit said legal action would be taken against the plaintiffs who filed the petition with the EC.
SOURCE: The Nation
Man found with drugs at Krabi checkpoint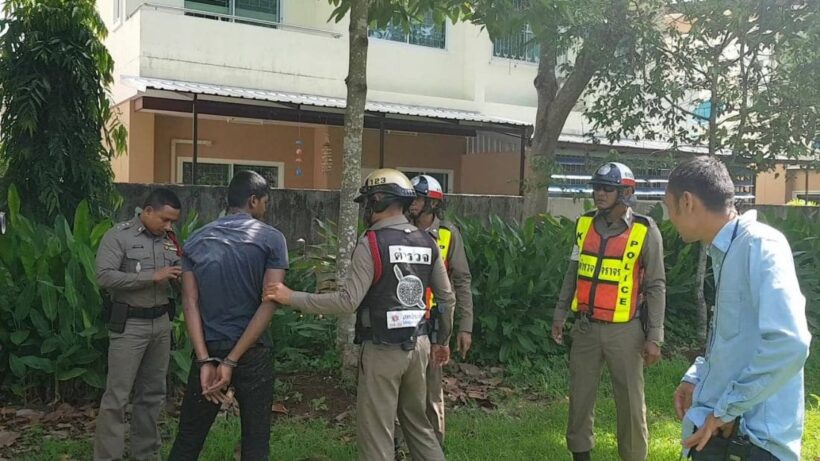 A man has been arrested with methamphetamine pills at a checkpoint in Krabi today. He was stopped at the checkpoint because his girlfriend wasn't wearing a bike helmet.
The Krabi City Police arrested 22 year old Atsadawut Nuisuchon who was driving his motorbike past a checkpoint in Krabi city centre today. He was found with 20 methamphetamine pills.
Police stopped him as his girlfriend wasn't wearing a safety helmet. Atsadawut fled the scene but left his motorbike and girlfriend behind.
Police followed him and arrested him within half an hour. He and his girlfriend were taken to Krabi City Police Station for further legal action.