Leatherback turtles face extinction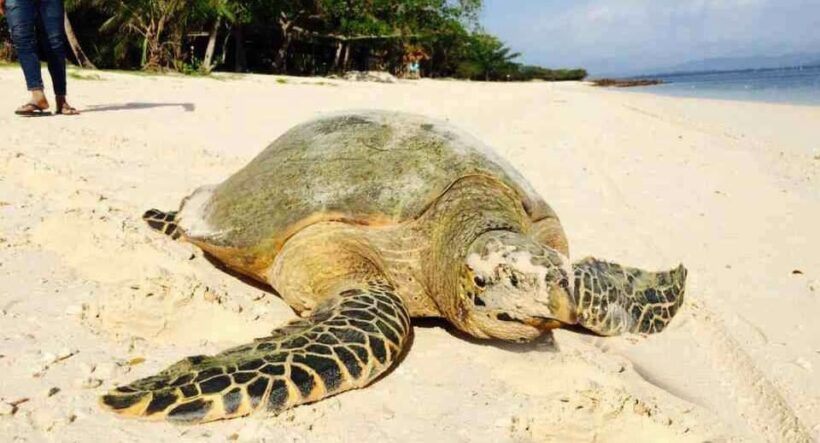 by Pratch Rujivanarom
It may be too late to save leatherback turtles from extinction in Thailand's seas, as a legal deadlock prevents a conservation status upgrade to protect this critically endangered turtle species and three other rare marine animals.
Wildlife conservationists are warning that the slow pace of stepping up the conservation of the leatherback turtle, whale shark, Bryde's whale and Omura's whale to preserved status would eventually cause the inevitable extinction of leatherback turtles in Thailand. They were speaking at a public seminar by the Sarakadee Magazine and Seub Nakhasathien Foundation yesterday.
The director of the Phuket Marine Biological Centre, Kongkiat Kittiwattanawong, said of the four endangered species, the fate of the leatherback turtles was now of most concern, as there had been no reports of finding new nests of the rare sea turtle species in Thailand since 2013 and its extinction in the wild was predicted to occur within the next few years.
Kongkiat said that the leatherback turtle was a protected wildlife species under the Wild Animal Reservation and Protection Act, which protected it from poaching and being in private possession, unless legally registered with the appropriate permission from the responsible agencies.
However, he said protected status was not enough to raise public awareness about preserving this critically endangered species of sea turtle and to prevent them becoming extinct from Thailand.
"Despite there not being much difference in conservation measures between protected wildlife and preserved wildlife, the public perception between these two categories is totally different, as people tend to give more concern to animals in the preserved wildlife list, because that is the status for nearly extinct animals," he said.
He called for the conservation status of this turtle species to be stepped up urgently, bearing in mind its current precarious status in the wild, the fact there had been no new leatherback turtles' nest found for more than four years and the increasing threat to their survival from dangers such as marine plastic waste.
"The categorising of Thailand's wildlife conservation status of protected animals and preserved animals complies with the IUCN (International Union for Conservation of Nature) Red List, as species listed as vulnerable are eligible to be listed as protected animals, while the animals with the IUCN status of endangered or higher can be included in preserved wildlife list," Kongkiat added.
"The leatherback turtle is now listed as critically endangered by the IUCN and in Thailand its population is now less than one per cent of what it was six decades ago, while its nesting report ratio has also dropped from three nests per year 20 years ago to only 1.5 nests per year this decade."
Earlier this month the nomination of four endangered marine animals to be included in the preserved wildlife list was turned down after the Council of State highlighted a legal deadlock in the Wild Animal Reservation and Protection Act.
This might result in rights violations of the private owners of leatherback turtle carcasses, if these four rare marine animals are successfully registered as preserved animals.
This is because every case of private possession of living preserved animals or their carcasses is illegal, while according to Fisheries Department, there were at least 12 registered private collectors of leatherback turtle carcasses.

STORY: The Nation


Read more headlines, reports & breaking news in Krabi. Or catch up on your Thailand news.
Hua Hin officials roll up their sleeves to clean the beaches after recent storms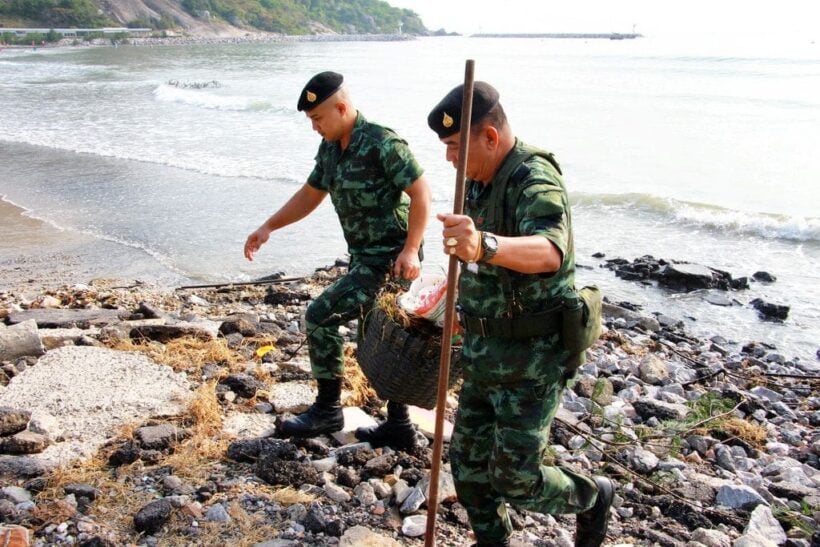 PHOTO: Talk News Online
Hu Hin's local Talk News Online is reporting that a team of local government officials and soldiers were out in force to clean up the Gulf coast beaches yesterday.
The action focussed on Hua Don beach at Khao Takiap causing a lot of selfies to be taken among the large numbers of appreciative tourists using the beach.
Jirawat Phrahmanee, a local official, led the cleaning teams to pick up and remove the rubbish and branches that had been blown in during the recent stormy weather.
SOURCE: Talk News Online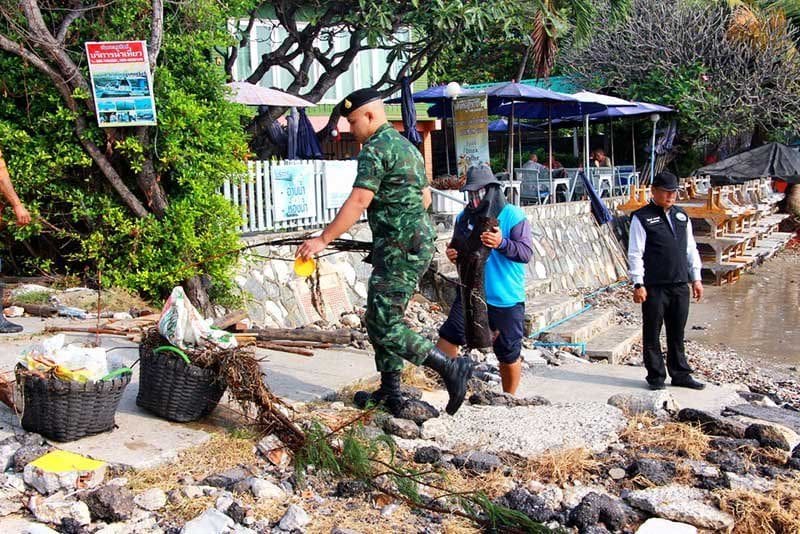 Teenage "relatives of politician" finally in detention after alleged gang rape of 16 year old girl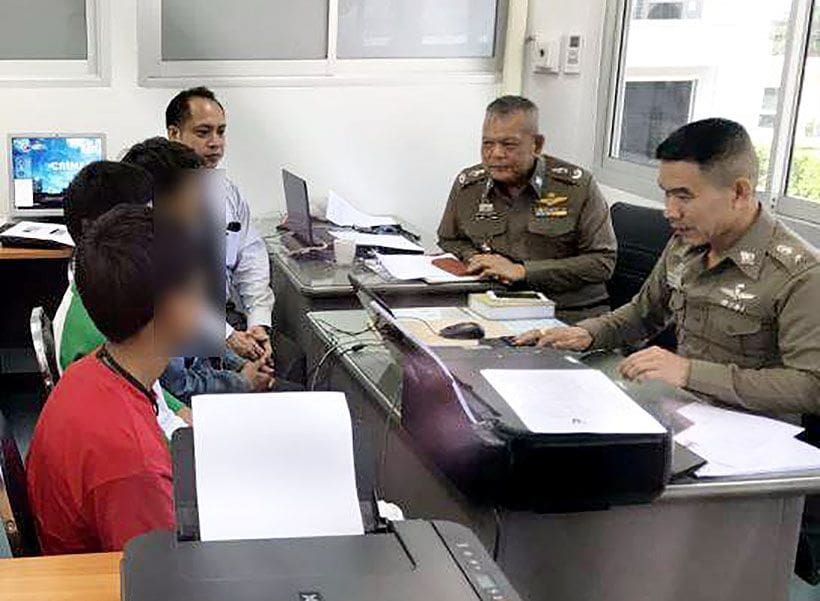 Three teenagers, aged 16 to 17, have been ordered into detention by a juvenile court more than five weeks after they allegedly gang raped a female 16 year old friend.
Talk News Online reports that the developments follow the intervention of the head of the Prajuab Khiri Khan provincial police after the mother of the alleged victim complained that nothing was happening.
The boys now in custody are relatives of a local politician, who was not named, according to the report.
The alleged incident occurred on December 1 at a beach in Pak Nam Pran.
The victim and her mother reported it to Pak Nam Pran police on December 2. The victim was tested and her underwear retained for DNA testing.
But the mother since complained that very little happened in investigating the case. The police said "these things take time and because lawyers and care officials needed to be present as those involved were juveniles, it would take even longer".
Finally the Prajuab Khiri Khan provincial chief stepped in this week taking the investigation out of the hands of local police and giving it to provincial police investigators.
DNA tests were ordered, clothes were examined and the teenagers were charged with gang rape and abduction. The report did not make it clear if the tests had already been done before the chief's intervention.
The juvenile court has not granted bail and the three sixteen to seventeen year olds are now detained at the Juvenile Observation and Protection Centre. Pol Maj-Gen Surasak Suksawaeng is calling for the case to be transparent and justice to be served, and any police officer found guilty of misconduct in connection with the investigation will be 'severely punished'.
SOURCE Talk News Online
Hua Hin "full for New Year"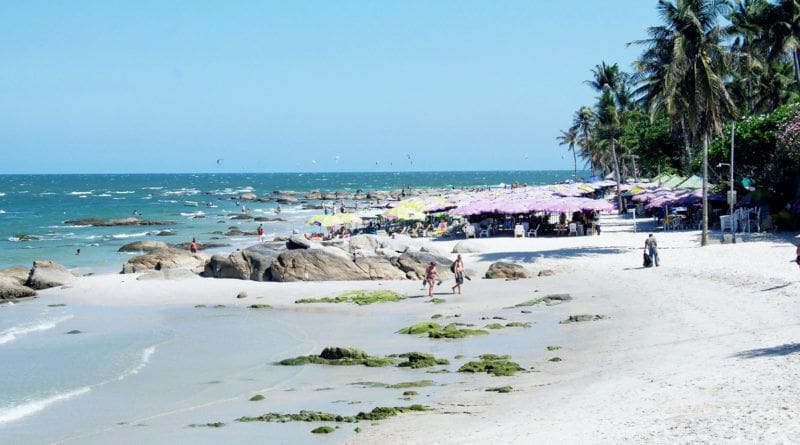 Talk News is reporting that a local tourism adviser was expecting 100% occupancy in Hua Hin and Cha-Am hotels at New Year.  Though it was not just foreigners but many Thais who were visiting in droves this festive season.
Runrot Sileuangsawat was quoted as saying that, at the moment, occupancy rates were an average of 80% in the two seaside towns but online behavior in waiting for last minute deals and price comparisons would likely mean both resorts would be "full to the rafters at New Year".
He said that at the current 80% the towns had already matched last year's figures – though the number of foreigners visiting was down.
SOURCE: Talk News