Phuket Live Wire: What to expect from your ISP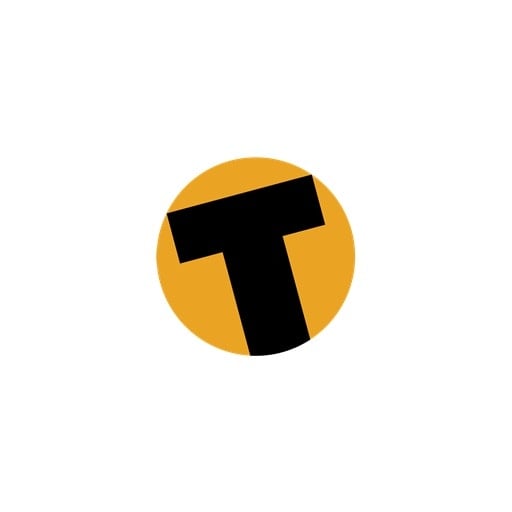 PHUKET: LAST week, with Khun Roger's help, I published an updated 'bang for the baht' chart that shows you what kinds of international download speeds various Internet Service Providers (ISPs) are actually providing, and at what price. These aren't the 9 Mbps or 100 Mbps advertised speeds; they're real international download speeds, measured by real customers, like you and me, all over Phuket.
The most important point is the amount you pay for an Internet line has almost no correlation with how fast the line runs internationally. That observation generated a lot of mail, with people from all over the world wondering what they can do to get a good Internet line when they visit Phuket or move here. That's a good question with a tough answer.
This week I would like to step you through the process we used to come up with those numbers, and explain both the benefits and shortcomings of the study. Starting next week, I'll go through the method folks can use to find a decent Internet connection. Then I'll step you through the process of signing up for Internet service. It isn't as simple as you might think.
The 'bang for the baht' chart came from all the Internet speeds posted at PhuketInternetSpeed.com. Hundreds of people, from all over the island, measure their international download speeds using a specific testing location in Los Angeles, and post the results on this web site. The data posted there is available, free, to anyone who wants to download and analyze it.
Computer Clinic regular Khun Roger downloaded the 2,000-plus observation points submitted after we changed the reporting site on June 17. He deleted any observations that weren't made with DSLReports, our standardized measuring site. Then he deleted any Internet service that had only one user reporting speeds with that service. He deleted the zeros, which indicate a broken connection. He then averaged all of the reported speeds for each individual service, and the result is the graph you see on this page (click here to view). (The two numbers in parenthesis are the number of reports we had for that service, and the number of people reporting speeds for the service, separated by a comma.) Differences of 10 per cent, or even 20 per cent, aren't particularly significant.
You'll notice that international download speeds tend to group up depending on the provider, not on the service. So, for example, there's almost no difference between the cheap 3BB 6 Mbps service, and the considerably more expensive 3BB MaxNet Premiere 3 Mbps service.
To create last week's 'bang for the baht' chart, I grouped similar services, added a few observation points based on new data (for GPRS and TOT AirMax), and tagged the monthly price on the top of each bar.
The 'bang for the baht' chart doesn't tell you how fast your Internet connection will be. That's dependent on a huge number of factors – whether the sites you visit are cached, what kind of software you use for downloading, how frequently you hit domain name servers, latency factors, and a myriad of other details. The chart also doesn't analyze outages, their causes or duration, so it only tells part of the story. But it's an important part, and one that we can measure and replicate with some accuracy.
If you aren't yet reporting your speeds on PhuketInternetSpeed.com, please drop by and sign up! It's free, only takes a few seconds, and the results help everybody figure out what's working and what's not worth the effort.
Remember that all of the data – more than 21,000 reported sightings at this point – is immediately available to anybody who wants to download, look at, or fiddle with the results. Also remember that the ISPs are watching the reports. We need your help.
Live Wire is Phuket Gazette columnist Woody Leonhard's weekly snapshot of all things internet in Phuket. Follow him on Twitter: @PhuketPC or visit his free computer clinics at Woody's Sandwich Shoppes.
To see what Woody's up to in the international press, and to keep on top of the latest patches and problems with Windows and Office, drop by AskWoody.com.
— Woody Leonhard
Keep in contact with The Thaiger by following our
Facebook page
.
Never miss out on future posts by
following The Thaiger
.
Re-opening Thailand to tourism will be vaccine dependent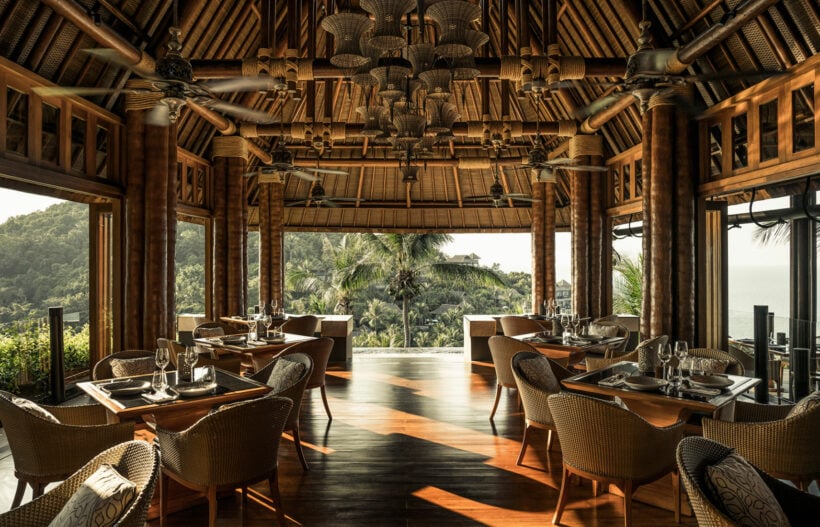 Bill Barnett from c9hotelworks.com continues to follow the difficult journey of the Thai hospitality industry. Traditionally, now would be the start of the country's highly profitable high season for the tourism industry. But not this year. Thai hotels find themselves in the middle of an existential crisis – either still closed, only partly open, or one of the few converted to limited ASQ traffic. The situation is dire, when you consider that between 15-20% of Thailand's GDP is linked to tourism.
In a speech this week Thailand's Prime Minster Prayut Chan-o-cha spoke clearly that only when a vaccine is approved, produced, and implemented, would the country open to substantial tourism. Given the current timelines and forecasts, this may not be likely until mid-2021 at the earliest, though subject to advancement if the process could be accelerated, which is unlikely.
For tourism and hotel stakeholders, the writing is on the wall that 2021, for the most part, will see a continued reliance on domestic travellers, and only in 2022 will there be a large-scale return in numbers of overseas visitors.
Given the winter spike in Asia, Europe, and North America of Covid-19, Thailand is not alone in relying on the vaccine to return tourism but the process will not be instant and the re-openings of borders will most certainly be staged.
HERE's a list of 113 Alternative State Quarantine hotels.
The business reality for Phuket and across Thailand is to plan for the worst in the coming six months and only expect 2022 to see a notable uptick.
Currently, the hotel sector continues to advocate to the Thai government and Central Bank for debt and financing relief measures and assistance in a social security supplement to retain staff.
While it's negative news, it at least allows for hotels to understand the challenges ahead, plan and adjust their operating models going forward. 'Survive the downturn' is the new mantra.
No vaccine, no entry. Read more HERE.
No vaccine, no flight. Read more HERE.
Keep in contact with The Thaiger by following our
Facebook page
.
Never miss out on future posts by
following The Thaiger
.
Phuket workshop helps residents cope with high stress brought on by the economic crisis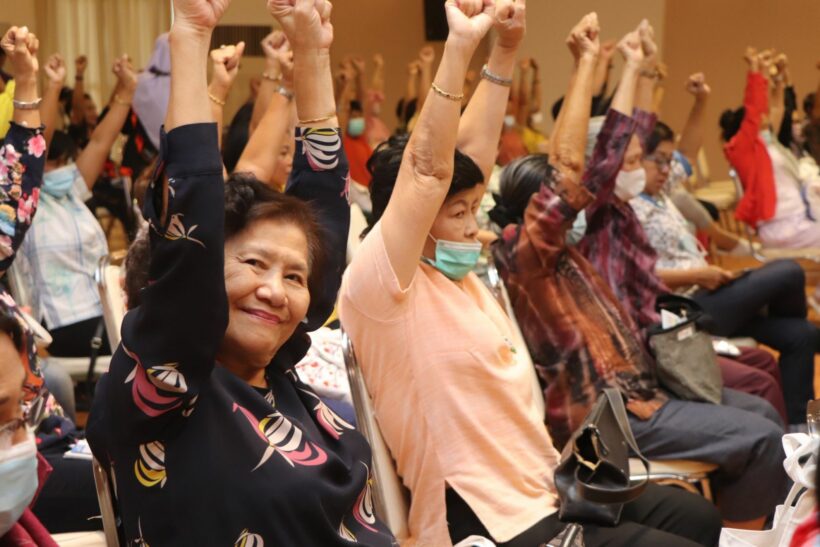 Hundreds of residents in Phuket's Wichit subdistrict attended a workshop focused on reducing stress from to the pandemic-induced economic crisis. A psychologist was even on site to help those who had extreme mental stress and a Buddhist monk taught meditation techniques to reduce physiological effects of stress.
The event was planned in response to an online survey conducted by the municipality asking residents about how much stress they were experiencing from the economic climate. They found that some residents had serious stress issues brought on by the pandemic and financial problems, according to Wichit Mayor Kreetha Chotiwichphiphat.
"The loss of income due to the economic crisis brought on by the Covid-19 situation has resulted in some people in the area suffering serious stress, which can lead to serious mental health issues."
Around 350 people attended the event. The mayor says it was the first step in caring for the residents' mental health. Local officials plan to hold similar workshops in the future.
"It was a good opportunity for people to realise the importance of mental health and to learn techniques of how to deal with stress, which will help people to maintain their physical health and avoid developing mental health problems."
SOURCE: Phuket News
Keep in contact with The Thaiger by following our
Facebook page
.
Never miss out on future posts by
following The Thaiger
.
Phuket's Soi Dog Foundation opens Humane Education Centre at Mai Khao shelter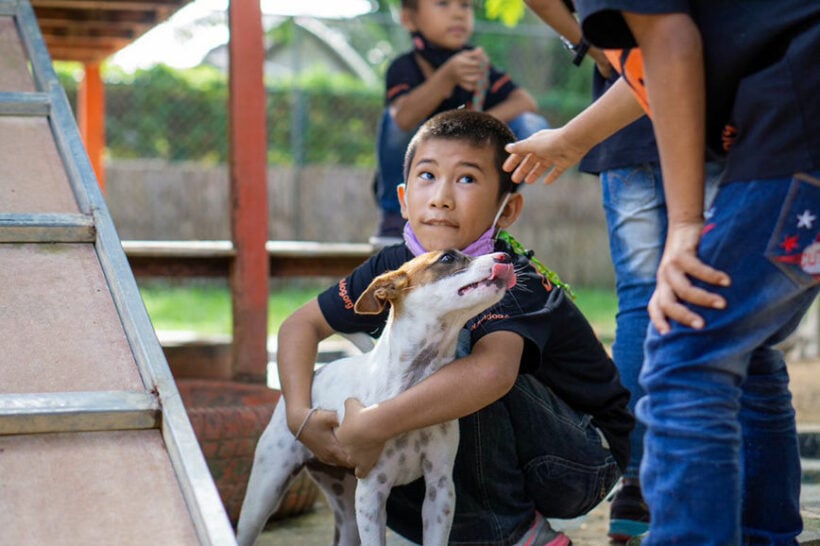 The Soi Dog Foundation has officially opened its Humane Education Centre, the first of its kind in Thailand dedicated to the welfare of stray animals. The centre, located at the Soi Dog shelter in northern Phuket, forms part of the foundation's Humane Education program. Rolled out in 2017, the program sees a team visit Thai schools to teach the next generation the basic principles of animal welfare and promote empathetic attitudes towards both owned pets and free-roaming strays.
The program has reached a total of 15,058 students and 861 teachers to date. With a dedicated classroom as well as educational tools and resources now on site at the shelter, Soi Dog will be able to expand the programme and reach an even greater number of young minds.
Co-founder and president of Soi Dog Foundation International John Dalley said, "The cornerstones of what we do – what I believe very firmly are the answers to the stray dog problem throughout Asia – are large-scale sterilisation of stray dogs and cats and education of, particularly, the next generation.
"We see all the time the problems that are being caused through us not respecting the environment and not respecting the other animals with whom we share this planet. That's why education is so important."
John also thanked the supporters and donors who made the construction of the centre possible. After cutting the ribbon, the students filed into the brand-new facility for the very first on-site class – a fun and interactive hour of roleplaying, brainstorming and problem solving.
Humane Education Manager Nuttawut "Film" Kumngern. said… "We want to encourage kindness toward animals, especially free-roaming dogs and cats, and teach youngsters to be responsible pet owners. This will sustainably reduce animal cruelty and pet abandonment."
"We hope to one day see animal welfare incorporated into the curriculum in Thai schools, and our education centre is a great start."
Soi Dog is ready to welcome school groups from Phuket and other provinces to the centre which can accommodate up to 40 students at any one time. Schools interested in participating are encouraged to email film@soidog.org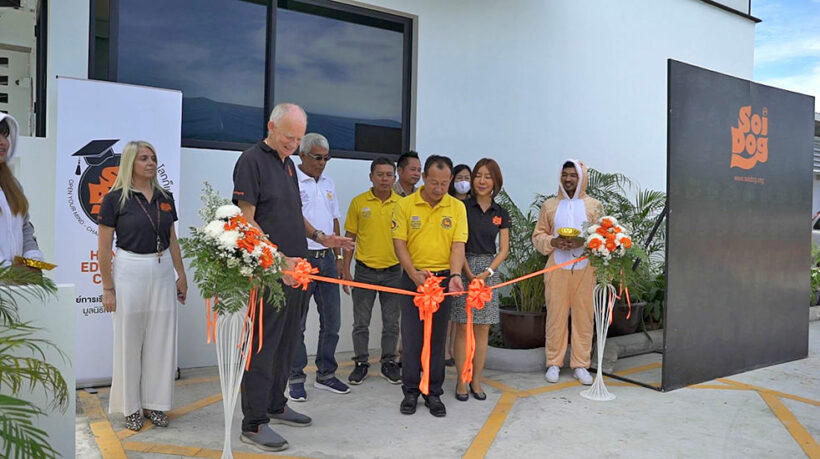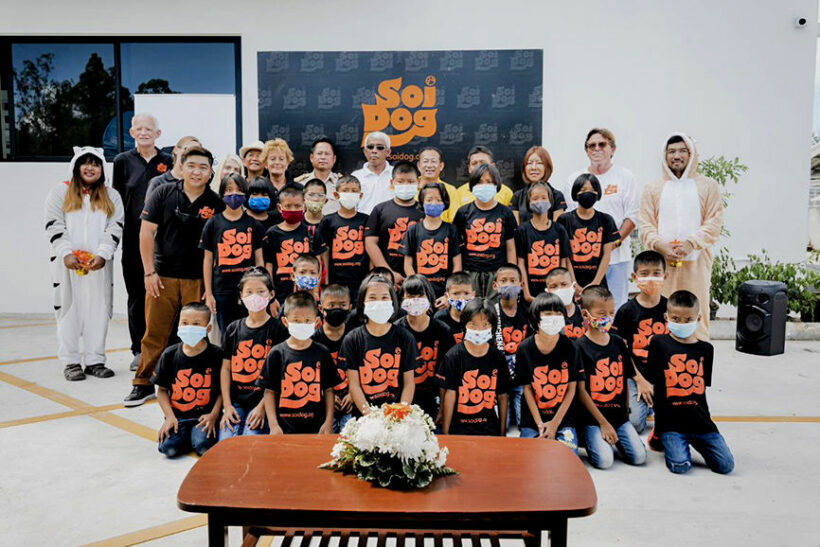 Keep in contact with The Thaiger by following our
Facebook page
.
Never miss out on future posts by
following The Thaiger
.