Live Wire: All I want for Xmas is a 3G tab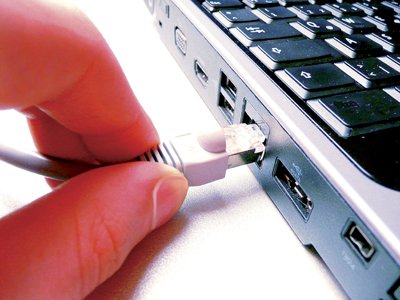 PHUKET: Welcome to the fourth and final installment of my series about where the computer industry is headed (click here to see related articles).

With the Christmas season just around the corner many people are thinking about buying new electronics – computer, tablet, phone, maybe even a TV. This column will help you stay on top of developments between now and Christmas.

In Part 1 of the series, I talked about Windows 8 and how I don't expect it to do particularly well. I also talked about Windows RT, which is a horse of a completely different color.

Microsoft's going to get into the hardware manufacturing business, and the combination of Windows RT and a Microsoft Surface tablet may – just may – be enough to put a small dent in the iPad juggernaut.

Microsoft has to push out some killer apps, and bring the price down, but if they can do both, I expect we'll see a few Windows RT tablets in Christmas stockings around the island.

In Part 2 of the series, I talked about Apple. There's a good reason why it's the largest public company (in terms of market capitalization) in the history of the world. They make great products, and the future for Apple is bright.

In Part 3 of the series, I talked about Android phones and tablets, and Kindles and Nooks (which are, in fact, Android tablets, although you wouldn't know it to look at them). They're doing well in the market place, and every indication is that they'll do even better later this year. Unless Apple makes a small iPad and rolls right over the Kindle and Nook.

In this, the final part of the series, I want to talk about how the market's likely to evolve in Thailand, and what you should be looking for, specifically, before you shell out baht for electronics this Christmas.

In Thailand, we can watch these new gizmos rolling out in the rest of the world, but availability here is never simple. Chances are good that some of the tablets, computers and phones I mentioned in the earlier parts of this series will meet with huge demand.

If that happens, we won't see those particular products here in Thailand until months after they appear elsewhere. And when they do arrive, they'll trickle in very slowly. If you don't yet know a specific clerk at one of the Apple shops, now might be a good time to introduce yourself.

On the positive side, though, most of the online services – iTunes, Windows Store, Amazon, Google Play, and the like – are finally losing their infuriating bias about customers in Thailand.

It's about time the Apples and Amazons of the world learn that there's a baht or two to be made out here.

If you're thinking about picking up a Windows PC this year, my best advice is to wait until we have a clearer picture of where Windows 8 sales are headed.

No doubt you'll want to buy the PC with a valid copy of Windows 7. But we're going to see a huge influx of touch-sensitive tablets, and my guess is that touch-less computers of all types are going to move to fire sale prices rather quickly. Touch is the next big thing. If you don't want touch, wait and watch for the bin bargains.

There's a general trend here that I think will turn into an outright stampede over the next year or two.

People who need big desktop computers and hunkering monitors will probably be able to get by with the hardware they already have: once you're running Win7 on a reasonably fast computer, as long as you don't bog your system down with a lot of junk, you have very little impetus to upgrade – unless your old machine completely dies.

At the same time, more and more people are finding good uses for tablets. In many cases, that new iPad fills the gap that would've been occupied by a laptop computer just a year ago.

In my case, I have no reason to buy a new desktop PC – the three-year-old HP I have works just fine – and my laptops are basically gathering dust. If I need to take a computer with me, I grab the iPad.

There are exceptions: I'm currently on a three-week vacation, and I borrowed a light Asus Eee laptop to go along. If I had the courage of my convictions, I would've toughed out the whole trip with nothing but an iPad and a keyboard, and I bet it would've worked just fine.

In general, I expect desktop and laptop sales to continue to decline and I expect tablet sales to continue to jump in leaps and bounds. The one exception: MacBook Air still seems to have a lot of life left in the brand.

That isn't good news for Microsoft, unless they can get the Windows RT Surface to really engage Apple. But it's good news for you, if you're looking for a Windows computer. Expect prices to continue to fall – perhaps precipitously. And watch as "older" non-touch-enabled hardware gets dumped while computer manufacturers chase the touch-enabled brass ring.

Most of all, for those of us in Phuket, everything I mentioned in all four installments of this series relies on the Internet.

Every single piece of electronic equipment you're going to buy in the near future will likely need a reliable internet connection. Spending the time (and if need be, the money) to get a good internet connection may be the most important decision you make this holiday season.

Getting the latest, flashiest hardware and software means nothing if you can't get your bits up and down the data pipes.

Want to give somebody a great Christmas present? Get them a fast ground line, or a decent 3G package. In the long run, that's going to be far more important than getting the latest version of Windows, or the fanciest tablet.

Woody's Sandwich Shoppes hold computer sessions under the tutelage of Seth Bareiss every other Wednesday afternoon, from 1 to 3pm. If you have a Windows problem that needs to be solved, drop by one of Seth's free afternoon sessions. Details in the Phuket Gazette Events Calendar.

Live Wire is Woody Leonhard's weekly snapshot of all things Internet in Phuket.

Follow him on Twitter, @PhuketLiveWire, and "like" the pages at facebook.com/SandwichShoppe, facebook.com/phuketgazette.net and now Google+, or send him mail at Woody@KhunWoody.com.
— Woody Leonhard
Want more from the Thaiger family?
📱 Download our app on Android or iOS for instant updates on your mobile
📧 Subscribe to our daily email newsletter
👍 Like/Follow us on Facebook
🔔 Subscribe to or Join our YouTube channel for daily video updates
For travellers to Phuket, testing is out, quarantine is in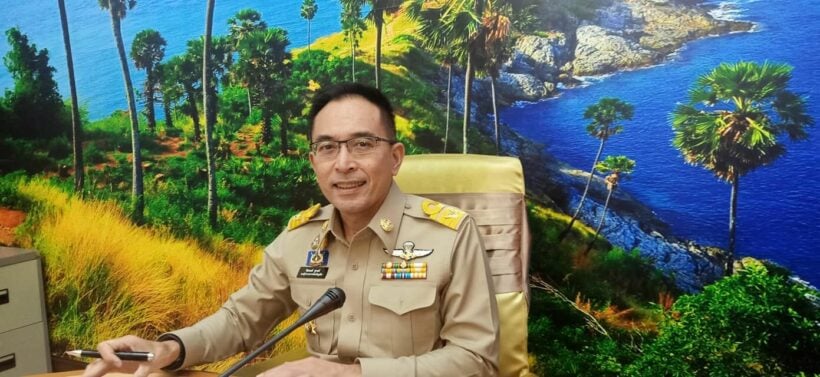 The on-again-off-again plans for testing people for Covid-19 as they arrive in Phuket will be replaced by quarantine after May 15, according to Vice Governor Piyapong Choowong's latest announcement. In an online video broadcast last night, the vice governor confirmed the new scheme after Phuket Governor Narong Woonciew first mentioned it in an executive meeting at Phuket Provincial Hall yesterday.
There are now 25 provinces on the Phuket red zone list that they instated on April 22, with anyone arriving from those places required to have proof that they are either fully vaccinated or tested negative for Covid-19 within the last 72 hours. Without proof, people have to take a rapid antigen test to confirm they did not have Covid-19 before they would be allowed on the island. The test was first set to be 300 baht for everyone, and later controversially made free for Thai people and 500 baht for foreigners.
There had been some back and forth with budget concerns of being able to provide the mass testing and who would pay how much for continued testing. Perhaps requiring people to quarantine in Phuket is cheaper than testing them when they arrive (cheaper for Phuket officials anyway).
The original scheme was set to expire May 15, and announcements were made about extending the plan and stopping testing right away. For now, this debate seems to have settled on replacing the testing with a mandatory quarantine upon entering Phuket.
The vice-governor explained that the rapid antigen test will continue through May 14, and then starting May 15, anyone who arrives without a vaccine or a negative Covid-19 test within 72 hours of arriving in Phuket will be required to quarantine for 14 days. They set a goal of zero new infections by the end of the next two weeks. And he stated they are committed to doing whatever it takes as "Phuket cannot continue with this risk".
Speaking to The Phuket News… "We want to send a sign to the country that we are cleaning up our province. The 3 vice governors [in Phuket] have been ordered to take care of each district by cooperating with local administration officers as well as community leaders to do proactive screening,"
After announcing the quarantine plan for Phuket, the vice governor spoke confidently that in the near future the island will have enough jabs to vaccinate every person on the island. Religious leaders from any faith are currently being vaccinated because of their general proximity to people during religious ceremonies and practices.
Vice Governor Piyapong pled with people with the people of Phuket who were on the fence about Covid-19 vaccinations, anti-vaxxers, or those otherwise resisting getting the jabs needed to reach herd immunity.
"If you are still deciding whether or not to get vaccinated, please come to get vaccinated"
SOURCE: The Phuket News
Want more from the Thaiger family?
📱 Download our app on Android or iOS for instant updates on your mobile
📧 Subscribe to our daily email newsletter
👍 Like/Follow us on Facebook
🔔 Subscribe to or Join our YouTube channel for daily video updates
Thailand News Today | Pfizer vaccines on the way, Phuket's July re-opening | May 7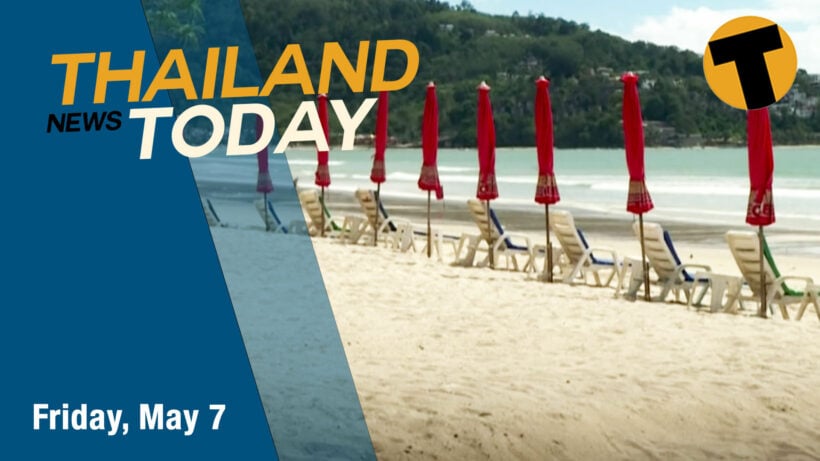 Disease Control Department back-peddled saying that that foreigners living in Thailand WILL also be vaccinated, governor of Chiang Mai is calling for the ban on dining in at restaurants in the northern city to be lifted and for eateries to be allowed to serve food on-site until 9pm, Tourism and Sports Minister insists the southern island of Phuket must record zero Covid-19 cases if a planned July re-opening is to go ahead, and 150 million baht worth of methamphetamine pills were impounded in Nakhon Phanom yesterday
Want more from the Thaiger family?
📱 Download our app on Android or iOS for instant updates on your mobile
📧 Subscribe to our daily email newsletter
👍 Like/Follow us on Facebook
🔔 Subscribe to or Join our YouTube channel for daily video updates
We're looking for a Video Editor/Production Assistant in Phuket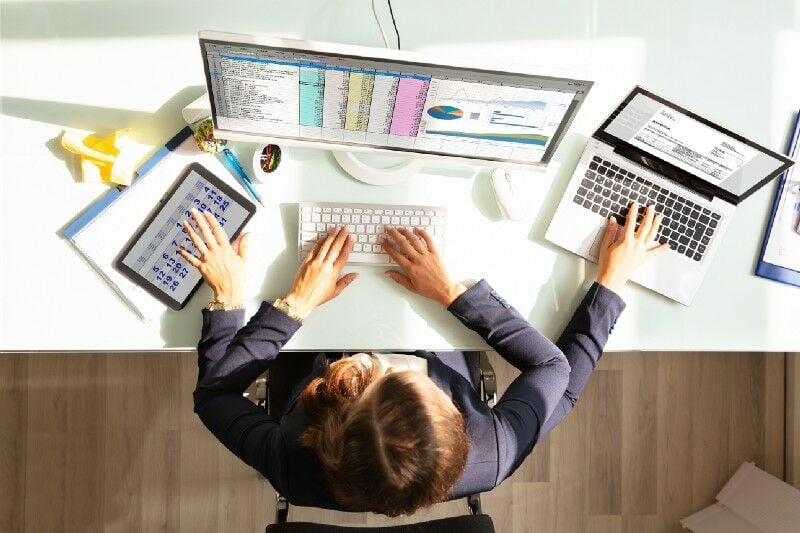 The Thaiger is seeking a full time video editor and production assistant for a new project based in Phuket. The role is open to a Thai national but with great English skills as well. You will need to be able to work to deadlines with a crazy bunch of stressed out news hosts, guests and the rest of The Thaiger team.
You'll also need a general knowledge of the Thai news cycle as the content will be largely centred around daily news and current affairs. Knowledge of social media, and especially YouTube, will be an advantage.
Prior work in the TV or video production industry would be a requirement; we couldn't care less about your educational qualifications. The role would be Monday to Friday.
The work hours would be earlier in the day, probably starting around 7am. There may be some occasional travel to Bangkok involved as well. Salary would be between 30-40,000 baht per month, depending on experience with opportunities for bonuses. The initial contract would be for 3 months, renewable.
If you are interested, or know someone who could fit the job, send an email to THAIGER EDITOR at info@thethaiger.com
Want more from the Thaiger family?
📱 Download our app on Android or iOS for instant updates on your mobile
📧 Subscribe to our daily email newsletter
👍 Like/Follow us on Facebook
🔔 Subscribe to or Join our YouTube channel for daily video updates