German tourist takes on foul latrine in Kamala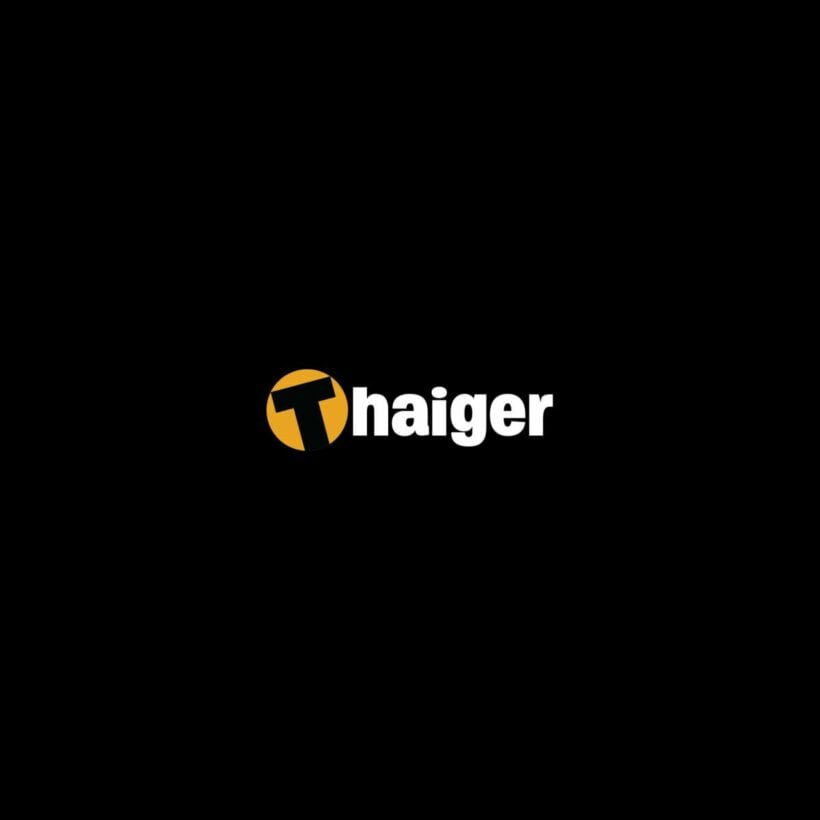 KAMALA, PHUKET: A German tourist disgusted with the state of a public toilet at Kamala Beach has taken it upon himself to give the bog a thorough cleaning every day.
The German, 56-year-old Rohlofe Jeck, is in Kamala on a one-week holiday, staying in a rented accommodation near the Kamala Public Health Office.
Yesterday afternoon, Mr Jeck was spotted by a group of women who were doing aerobics near the tsunami memorial monument.
People were amazed to see the diligent German wearing rubber gloves and using his hands to rid the bowl of its disgusting contents with equipment paid for with his own money.
The bathroom, built with Tourism Authority of Thailand funding as part of its post-tsunami beach front redevelopment plan, has for years been ignored by local authorities who were entrusted with its care and maintenance.
It is not, however, ignored by passers-by with full bladders and bowels,
The combination of usage and lack of maintenance left the toilet in a sorry state – until Mr Jeck came along.
Saying he used the commode every day on his way to the beach, the German added he could no longer stand the disgusting stench emanating therefrom and decided to do something about it.
Mr Jeck's whole-hearted devotion to hygiene has won him praise among local people.
Some have pointed out that as public property in such a high-profile location, local government organizations should do a better job at keeping the bathroom clean.
They are also worried that the bathroom will quickly revert to its old state after Mr Jeck's vacation is over.
This will leave a dark stain on Phuket's image as a world-class tourist destination as the fifth anniversary of the tsunami approaches, they say.
Most public bathrooms at Phuket beaches are maintained by staff who charge people two or three baht to use them under a concession with the local administrative body. It is not known why this arrangement was not being used at this particular bathroom.
Despite the honorable intent of Mr Jeck's actions, his endeavors may technically be running afoul of Thailand's strict alien labor laws.
These state that it is a criminal offense for any foreigner to engage in work, regardless of whether one is receiving remuneration, without a government-issued work permit.
Only Burmese, Lao and Cambodian are allowed to work as cleaners, which is an occupation otherwise reserved for Thais.
— NBN
Want more from the Thaiger family?
📱 Download our app on Android or iOS for instant updates on your mobile
📧 Subscribe to our daily email newsletter
👍 Like/Follow us on Facebook
🔔 Subscribe to or Join our YouTube channel for daily video updates
3 organisers of Phuket's Kolour superspreader event charged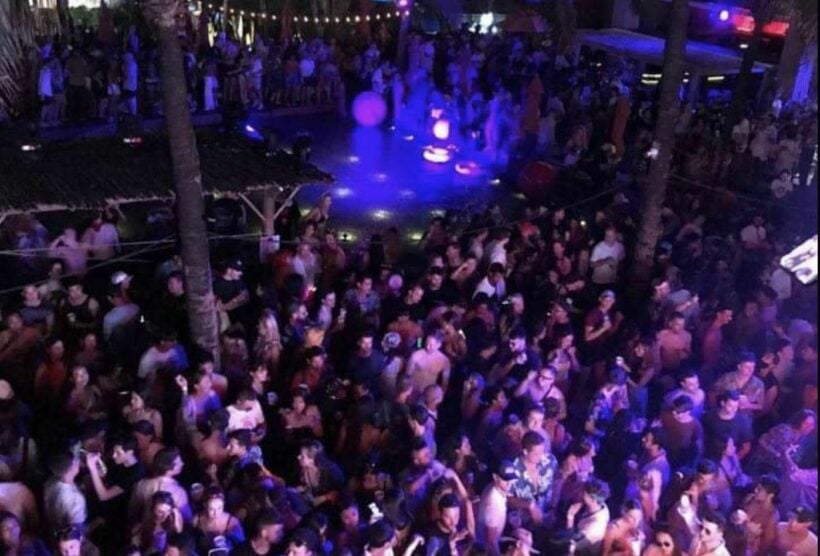 As Thailand still wrestles to control the third wave of Covid-19, much of which stems from entertainment venues in Bangkok and a massive party in Phuket, Patong police announced that the managers of the Phuket venues that hosted the Kolour superspreader event will be charged under the Emergency Decree. The case report was filed with the public prosecutor yesterday according to the Patong police chief, confirming that 3 people will be prosecuted for the event.
The Kolour Beachside Festival was held April 2 and 3 with events at Café Del Mar Phuket in Kamala, and Shelter Phuket Dance and Night Club and Illuzion Nightclub, both in Patong. Before the festival, Phuket had gone more than a hundred days without any new Covid-19 infections, but by April 7 the Phuket provincial Public Health office announced 8 new infections, half of which had been at the Kolour parties. In the following weeks, officials plead for attendees to be tested as infections spread.
Charges were delayed in being filed to the Phuket Public Prosecutor's office as a special investigation committee was ordered to be created to oversee the investigation at the request of Region 8's Police Commander. That committee brought together officials from various law enforcement in the area including the Patong Police, Kamala Police, Phuket Provincial Police, and the Region 8 Police to investigate the Kolour event before anyone was charged.
The manager of Café Del Mar, along with the managing director and the manager of Shelter and Illuzion, which are under the same management team, will be charged for the Kolour festival violating Thailand's Emergency Decree that was declared to help protect the country from Covid-19 outbreaks. A breach of the Emergency Decree can be held liable for up to 40,000 Baht and 2 years in jail under Section 9 of the Decree.
The latter 2 are also facing charges of operating an unlicensed entertainment venue. This carries the possibility of another year in prison and a fine of up to 60,000 baht, in accordance with Thai Law under Section 26 of the Entertainment Place Act.
SOURCE: The Phuket News
Want more from the Thaiger family?
📱 Download our app on Android or iOS for instant updates on your mobile
📧 Subscribe to our daily email newsletter
👍 Like/Follow us on Facebook
🔔 Subscribe to or Join our YouTube channel for daily video updates
Phuket woman impaled by steel rod in motorbike accident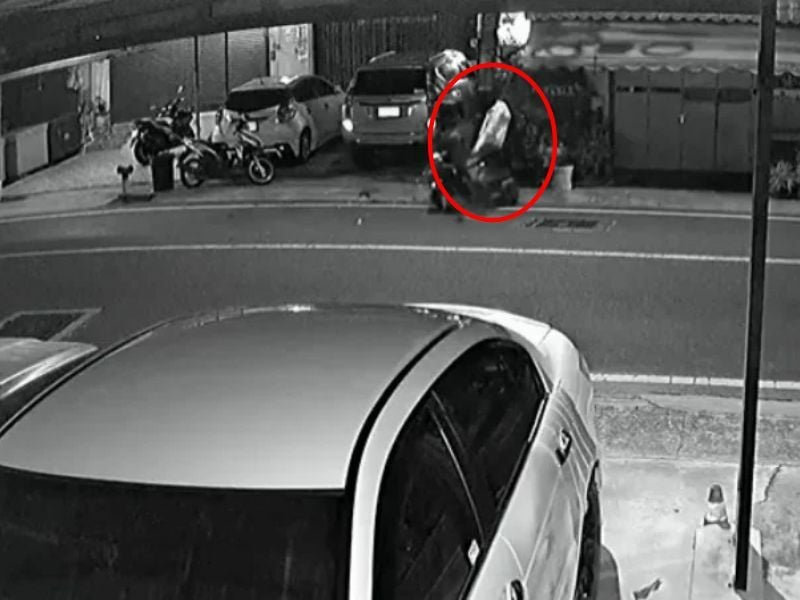 Police were called to the scene of a gruesome motorbike accident just after midnight in the Kathu area of Phuket, where a woman was impaled by a steel rod. The 34 year old woman crashed her motorbike into a concrete power pole on Wichit Songkram Rd between the Kathu Shrine and Kathu Municipality. rescue workers responded, and together with police, they arrived to find the woman still hanging from the power pole.
Khanuengnit Onoaun was driving a black and pink Honda Click motorbike and may have been speeding just before being impaled by the rod on the electric pole. Her motorbike was lying nearby the pole with significant damage to the front of the bike and the front wheel.
CCTV footage recovered from the scene suggest that the woman may have fallen asleep and crashed into the power pole. The pole had steel rods protruding from its side that utility workers use to climb when service or repairs are needed to the electrical lines, which is what impaled her when her motorbike hit the pole.
The metal rod pierced the woman's upper chest and went all the way through her body with about 2 inches exposed on the other side of her as she hung from the pole. Rescue workers could not remove her from the steel rod at the scene of the accident safely and instead chose to cut the rod to take her off the electric pole and into an ambulance. Cutting through the steel took about 5 minutes for the rescuers.
She arrived and was admitted into Vachira Phuket Hospital with the metal rod still impaled through her chest. The hospital had no updates about the woman's condition after her motorbike crash other than that she is alive and receiving treatment currently. The police plan on questioning her once she has had time to recover and investigating the incident further if necessary.
SOURCE: The Phuket News
Want more from the Thaiger family?
📱 Download our app on Android or iOS for instant updates on your mobile
📧 Subscribe to our daily email newsletter
👍 Like/Follow us on Facebook
🔔 Subscribe to or Join our YouTube channel for daily video updates
TAT looks forward to welcoming 129,000 foreign tourists to Phuket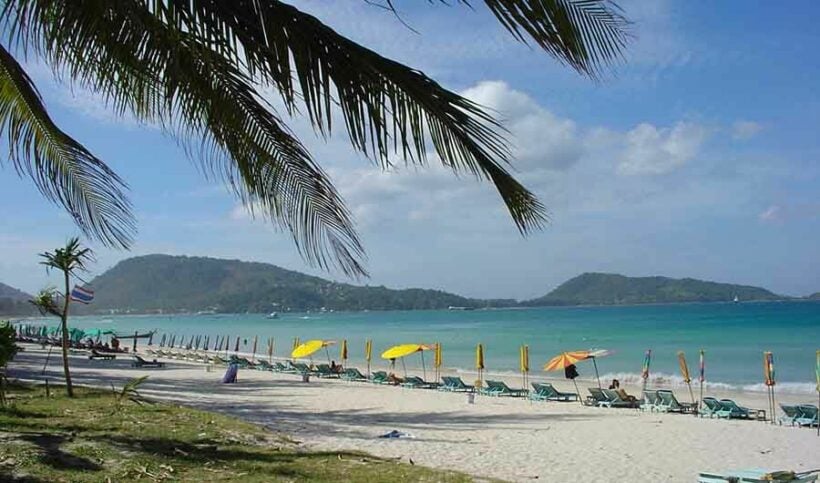 The Tourism Authority of Thailand says it expects 129,000 tourists to arrive on the southern island of Phuket in the first 3 months of its re-opening. Officials still insist the island will re-open for quarantine-free travel for vaccinated foreign tourists from July 1. And according to the Bangkok Post, the TAT also plans to team up with airlines to offer 100,000 subsidised one-way domestic air tickets.
The association is in talks with Thai Airways and Thai Smile Airways about offering a 1,000 – 2,000 baht subsidy towards domestic air fares for tourists participating in Phuket's sandbox scheme. The scheme will also be expanded to include all local carriers.
TAT governor Yuthasak Supasorn expects around 30,000 – 40,000 tourists a month, through Phuket's sandbox model, with the primary target being long-haul markets. According to Yuthasak, 7-day packages in Phuket will be on offer for a somewhat eye-watering 150,000 – 200,000 baht per visitor, a significant increase on the 50,000 baht average spending per trip prior to the pandemic.
The Bangkok Post reports that most tourists will be required to arrive via a direct flight to Phuket. However, in the event of there being no available time slots at the airport, tourists will be permitted to transfer via Bangkok's Suvarnabhumi Airport using a dedicated sealed terminal.
Once the other 9 sandbox areas join the re-opening, Yuthasak expects between 3 and 4 million tourists in the last quarter of the year. He says standard operating procedures to govern the entry of foreign tourists, including Covid-19 testing and guidelines for sealed routes, will be submitted to the Centre for Economic Situation Administration this month. Once approved and published in the Royal Gazette, tourism operators can launch their sales and marketing plans.
Yuthasak adds that work is needed on the supply and administration of vaccines, pointing out that new clusters in places like Bangkok could affect vaccine administration in Phuket.
"The new outbreak in Thailand didn't affect tourism sentiment in foreign markets as the media in each country turned their focus towards the situation in India and domestic cases in their own countries. However, travel agents expressed concern that the virus situation may affect the reopening timeline which prompted TAT to confirm that everything is running as scheduled."
He said travel agents are waiting for clear entry regulations, so they can offer packages to their customers.
SOURCE: Bangkok Post
Want more from the Thaiger family?
📱 Download our app on Android or iOS for instant updates on your mobile
📧 Subscribe to our daily email newsletter
👍 Like/Follow us on Facebook
🔔 Subscribe to or Join our YouTube channel for daily video updates