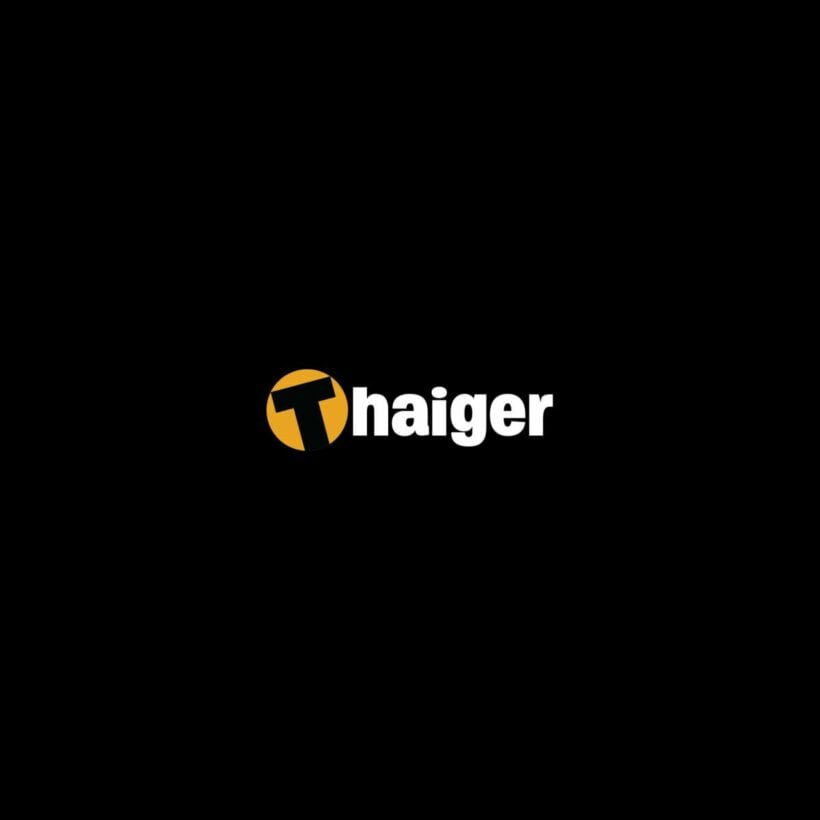 PHUKET: The divorce is final. Dr Arthit Ourairath, CEO and Founder of Dulwich International College, has announced that ties between Dulwich College in London (DCL) and Phuket's top international school have been severed.

Dulwich International College will, from June 24, be known as the British International College of Thailand, unless agreement can be reached with another school willing to replace DCL's role.

The end of the seven-year relationship, though not entirely unexpected after weeks of fractious talks, came suddenly – so suddenly that Ralph Mainard, DCL's Director of External Relations and the school's negotiator in the talks, told the Gazette this afternoon that DCL had heard nothing officially.

He declined to comment until he had had a chance to read the full text of the announcement, which came early this evening, in an email to teachers and parents.

In the message, Dr Arthit wrote:

"It is with profound regret that I have to inform you that Dulwich College London (DCL) and Dulwich International College (DIC), Phuket, have decided, after much tireless effort, heartache and careful deliberation, to amicably go their separate ways. A joint-declaration of separation is expected to be issued within the next few days.

"Unfortunately, despite all well-meaning efforts, there remain major issues on which DCL and DIC cannot agree and [cannot] reach common ground."

The agreement with DCL will expire on June 24. However, Dr Arthit wrote, "…we are now actively engaged in meaningful discussions on the strong potential for affiliation and academic cooperation with other prestigious schools in the UK."

He noted that the relationship with DCL had become increasingly difficult over the years. "As time went on, ever-increasing differences in opinion and expectations became more evident and tensions mounted. At each stage, while efforts were made by each party to resolve these differences, it became clear that the number of unresolved issues would remain outstanding.

"Consequently, from the viewpoint of DIC Phuket, there was little alternative [but] to terminate the franchise agreement," he wrote.

He added, "It is our firm belief that [the] decision was made for the ultimate [benefit] of students, because this is the only factor that will ensure the future success of the school. In the long term, and in the current competitive educational market, we know that providing our students and parents with the highest quality educational experience is the only thing that will ensure our viability.

"We are fully committed to that objective."

Immediate effects that will follow the expiry of the agreement, Dr Arthit explained, will be as follows:

– The name of the school will be changed from Dulwich International College to British International College of Thailand (BICT).

– The college logo will change.

– BICT will assume all legal obligations, including those from existing employment contracts with teachers, from DIC after June 24.

However, the email stresses that:

– The college's curriculum will continue to be based on the British National Curriculum.

– All programs such as the Foundation Stage Curriculum for KG classes, the International General Certificate of Secondary Education (IGCSE) and International Baccalaureate (IB) for secondary students will continue to be offered.

– The recruitment of highly qualified and suitable academic personnel remains unaffected, and, says the email, "the process will be strengthened". While DCL was always deeply involved in the selection of the school's headmaster, selection will now be "the exclusive right of the BICT Board."

"We are confident," the Founder wrote, "that we will be able to appoint highly qualified, experienced and suitable persons to assume senior academic and non-academic management positions."

– BICT will continue to offer internationally recognized examinations on its premises, such as the Scholastic Aptitude Test (SAT) and Cambridge ESOL exams.

– BICT will maintain its various accreditations with the Office of National Education Standards and Quality Assessment and the Worldwide Education Service. The process to gain accreditation with the Council of International Schools will continue.

Dr Arthit wrote that under the "visionary" leadership of Dr George Hickman, the recently appointed Academic Director at DIC, the school "will grow and flourish".

He also pledged improvements to school facilities, pointing out that a qualified nutritionist has been hired for the refectory, along with three nurses, and noting that a new Primary Infirmary will open very soon. He also vowed that boarding houses will be refurbished and sports facilities upgraded where necessary.

He concluded, "I can only respectfully ask you to give us a chance to prove that we will continue to maintain the academic standards and overall educational experience that your children will have if you continue to do the honor of entrusting them to our care."

In a meeting with teachers that coincided with the delivery of the email, Dr Hickman reiterated that discussions are already underway in an attempt to secure affiliation with another internationally recognized school.

The previous day, he announced in an email that all teachers, including those hired locally, would get contracts "within the next 48-72 hours", and that all teachers would get pay rises.

He also announced that a decision to demote Tim Creber from Deputy Head of Secondary to plain teacher had been reversed. Mr Creber, the email said, "has graciously consented to continue in his role of Deputy Academic Director/Deputy Headma
Want more from the Thaiger family?
📱 Download our app on Android or iOS for instant updates on your mobile
📧 Subscribe to our daily email newsletter
👍 Like/Follow us on Facebook
🔔 Subscribe to or Join our YouTube channel for daily video updates
Phuket struggles towards herd immunity, vaccine rollout slow in other provinces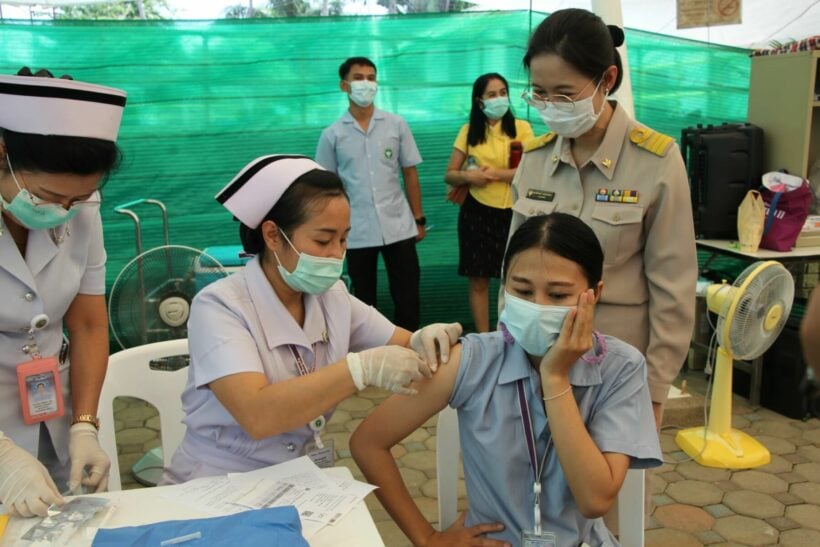 So far, 22% of the population in Phuket is fully vaccinated against Covid-19 while the majority of provinces in Thailand have not vaccinated any of the residents, according to data compiled by researcher Peter Scully.
Bangkok, the epicentre of recent infections with more than 15,000 confirmed cases since April 1, has only fully vaccinated 1% of the population. Around 10 million people live in Bangkok. Surrounding areas Samut Sakhon, Samut Prakan, and Nonthaburi, which have all been hit hard by the recent outbreak, have each only fully vaccinated 1% of their populations.
Despite the recent wave of coronavirus infections, which has made up more than half of Thailand's cumulative count of confirmed cases and virus-related deaths, the Thai government says they are still moving forward with plans to reopen Phuket to vaccinated tourists by July 1.
The island province has been rolling out a mass vaccination campaign in an effort to administer the 2-dose vaccine to 70% of the population by the end of June to reach herd immunity and reopen to foreign tourists. Tourism officials also plan to reopen Krabi, Phang Nga, Koh Samui, Pattaya, and Chiang Mai.
It's unclear exactly how many vaccines have been administered on the island of Koh Samui where health officials are rolling out a mass vaccination campaign. Some expats who work as English teachers on the island say they have received the vaccine. According to Peter's data, 2% of the population in Surat Thani, which includes Koh Samui and Koh Pha Ngan, have been fully vaccinated against Covid-19.
| | |
| --- | --- |
| Province | Population fully vaccinated |
| Bangkok | 1% |
| Nonthaburi | 1% |
| Phang Nga | 1% |
| Phuket | 22% |
| Ranong | 1% |
| Rayong | 1% |
| Samut Prakan | 1% |
| Samut Sakhon | 7% |
| Surat Thani | 2% |
| Tak | 3% |
*Data compiled by Peter Scully
Want more from the Thaiger family?
📱 Download our app on Android or iOS for instant updates on your mobile
📧 Subscribe to our daily email newsletter
👍 Like/Follow us on Facebook
🔔 Subscribe to or Join our YouTube channel for daily video updates
Rising Phuket Covid-19 infections may cause ICU shortage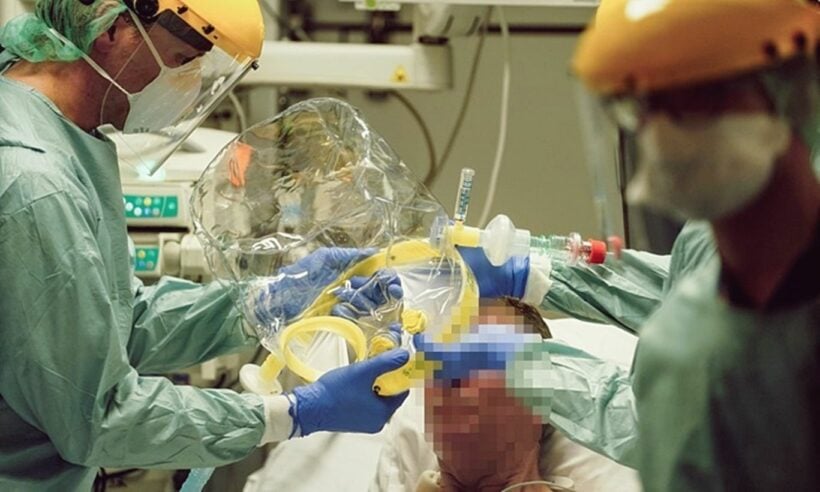 A shortage of ICU beds in Phuket may be coming soon according to an epidemiologist at the main government hospital, Vachira Hospital in Phuket Town. The Phuket governor held a live broadcast press conference where the doctor explained that, with the spread of the B.117 variant, which is more transmissible and often leads to pneumonia, she fears beds might fill quickly as infection numbers increase across the province.
The first and second wave of Covid-19 saw very little pneumonia, but national reports on the third wave show about one-in-four infections have pneumonia symptoms. Only 10% of cases in Phuket have severe symptoms, while 30% have light pneumonia symptoms, and about 50% see no symptoms.
Still, even 10% may require a lot of ventilators and overwhelm the health care system. At the government hospital, there are 200 beds available, but only 19 ICU beds for severe cases. ICU beds are already half full, and the number of pneumonia patients who may soon require those beds is growing quickly. An 80% bed occupancy is considered a critical situation for the ICU.
Infection rates have been high in Phuket, per capita, and experts warn that the island desperately needs to reduce the number of new infections immediately to avoid an ICU bed shortage catastrophe. The vice governor said that proactive screening has been stepped up, especially in Rawai, Cherng Talay, and Mai Khao, and health officials will expand to other at-risk areas. They're hoping proactive screening will be more effective than asking people for 14 day self quarantines.
Phuket currently has 476 people receiving treatment for Covid-19 with all but 1 originating in the province. 253 of those people have been discharged from the hospital, and the remaining patients are spread between 7 area hospitals while an additional 73 patients are receiving treatment at field hospitals.
Outbreaks have been spreading to different areas recently with Phuket town, Cherng Talay, Wichit, and Rassada currently marked as hotspots. With the frequent movement, the government is asking people to call 191 to report areas that may have many infections. The governor vowed that medical staff would then provide proactive testing and give care to those with Covid-19 already in order to slow spread and prevent an ICU bed shortage in Phuket.
Below are the latest figures for infections around Phuket.
Wichit ‒ 48 infections
Patong ‒ 45
Phuket Town – 44 (Talad Yai 27, Talad Neua 17)
Rassada ‒ 44
Cherng Talay ‒ 43
Kathu ‒ 38
Chalong ‒ 34
Kamala ‒ 32
Srisoonthorn ‒ 29
Rawai ‒ 26
Thepkrasattri ‒ 19
Koh Kaew ‒ 13
Pa Khlok ‒ 10
Mai Khao ‒ 8
Sakhu ‒ 8
Karon ‒ 7
SOURCE:The Phuket News
Want more from the Thaiger family?
📱 Download our app on Android or iOS for instant updates on your mobile
📧 Subscribe to our daily email newsletter
👍 Like/Follow us on Facebook
🔔 Subscribe to or Join our YouTube channel for daily video updates
Investigation: Was 91 year old woman's death from Covid-19?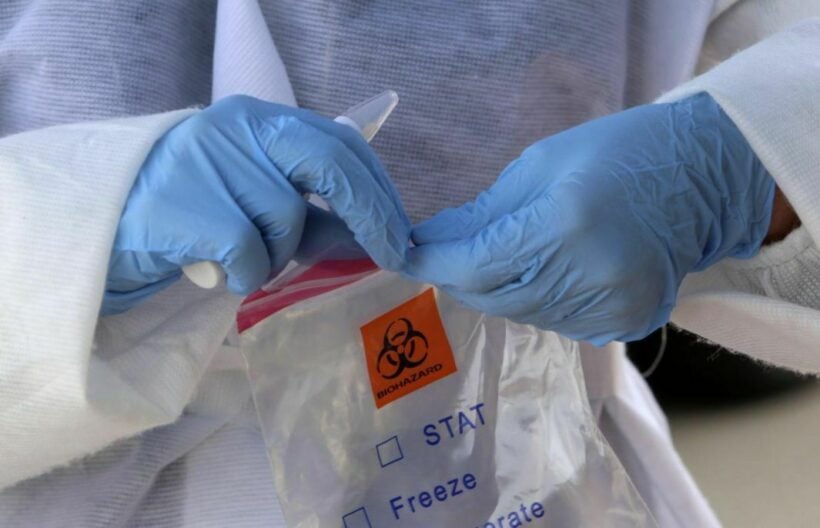 Medical staff are investigating the remains of a 91 year old woman whose body was found last night in order to determine if Covid-19 was a factor in her death. The woman was found in her home in Karon, Phuket, after police, rescue workers, and a medical team from the Phuket Provincial Hospital arrived around 6:30 p.m. She was found on the floor at the foot of her bed and her body was recovered using Covid-19 safety measures. The entire home was sprayed with a disinfectant for sanitation. The woman, Puan Kingkaew, was considered high risk for Covid-19 as she was treated about a week before her death at Chalong Hospital next to a woman that was later determined to have the Coronavirus.
That woman, an unnamed 74 year old, had entered the hospital on April 28 feeling dizzy and was later discharged after receiving treatment and medication. She was readmitted on the 30th with complaints of diarrhoea and dizziness. At some point on April 30, she was in the bed next Puan whose death is being investigated for Covid-19 involvement. The next day her symptoms worsened to include difficulty breathing and a fever and doctors x-rayed her lungs and tested her for Coronavirus before moving her to an isolation room. The following day, test results confirmed that the woman did have Covid-19, prompting Chalong Hospital to close until May 10.
The hospital director said that as many as 45 medical personnel and employees were exposed to the woman, and have been admitted to a local quarantine facility at the Royal Paradise and Spa Hospital in Patong. 14 more employees were considered low risk and told to self-quarantine at home and pay attention to any sign of infection.
In addition to the staff, four patients were considered at risk to exposure from the woman, and they and their families were transferred to Dibuk hospital for further treatment. Chalong Hospital announced they will still reopen on the 10th as planned, but if an outbreak of Covid-19 is identified that plan may change.
Meanwhile, medical personnel at Vachira Phuket Hospital are investigating further if the death of the 91 year old woman found in her home did in fact have Covid-19 and succumbed to her infection or complication. A recent case involving an elderly woman dying at home with Covid-19 while waiting for a hospital bed sparked national interest and mourning.
SOURCE: Phuket News
Want more from the Thaiger family?
📱 Download our app on Android or iOS for instant updates on your mobile
📧 Subscribe to our daily email newsletter
👍 Like/Follow us on Facebook
🔔 Subscribe to or Join our YouTube channel for daily video updates