Phuket
Cool response to Pian's policy speech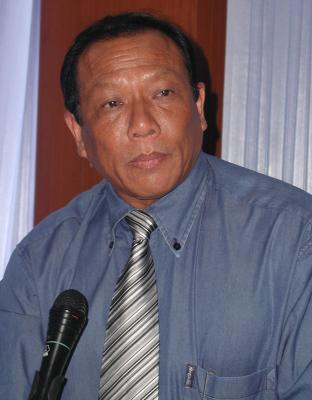 PATONG: Policies outlined in a speech today by Patong Mayor Pian Keesin at his first municipality meeting received a cool reception from the dominant opposition party in the Patong Municipal Council.

K. Pian listed a number of plans that he categorized as "priority projects" for Patong.

These include: finishing the first stage of the waste water treatment plant and beginning its second phase; improving the municipality's garbage management; encouraging Patong residents to separate their garbage before collection; protecting and developing Patong's beaches and scenic beauty; burying power cables along Thaweewong Rd; installing tourist information kiosks and inaugurating a tourist call center; and promoting community activities.

Banyong Kebsup, municipality member and sister of MP Chalermlak Kebsup, read from a prepared statement after listening to K. Pian's speech, pointing out that the mayor had failed to mention his election promise to build a football field in Patong.

She said, "The land where the pitch was to have been built has now been rented to a private company, a company that K. Pian knows very well.

"I would like the pitch to be built, and will support the mayor in this if he will do so," she continued.

Another council member, Suthikarn Karnjana, suggested that K. Pian's first priority should be to address the waste water system in Patong, including the completion of the treatment plant.

He noted, "The first phase of the water treatment plant has been under construction for five years, and hold-ups in its completion are delaying the building of nearby roads and watercourses.

"The mayor shouldn't consider phase two of the project until phase one is complete. Patong people have been waiting a long time [for the plant to be finished]," he concluded.

Fellow council member Prasop Prateeppattana suggested that the municipality should collect fees from the three major tourism-related businesses – rented vehicles, beach chairs and boats – that ply their respective trades along the beach.

He said "There are rented vehicles parked along Thaweewong Rd for around three kilometers. These operators are using land that belongs to Patong people. They should pay for the privilege."

After listening to the comments, K. Pian said that he was willing to consider all ideas and would discuss the issues raised with his administrative team.