A THAI LAMENTS: "Our darkest hour"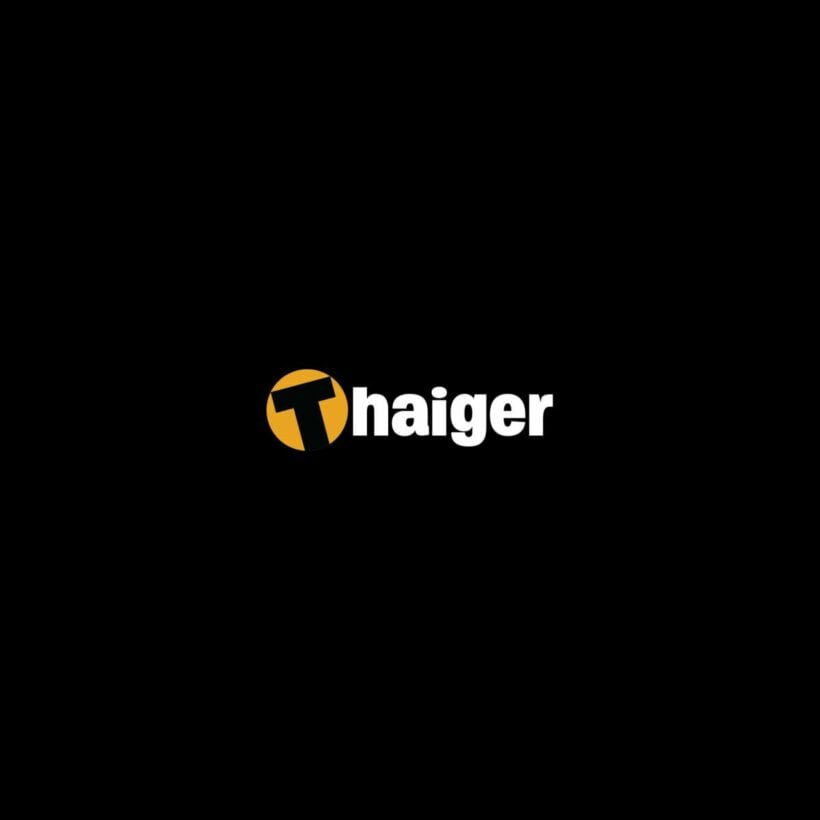 PHUKET: The saddest thing is everyone had predicted this and there were so many opportunities to prevent it. In the end, either the curse was too strong or the dark wills of some of those involved to see it happen simply overwhelmed efforts to stop it from happening.
A nation that once thought it had matured learned the hardest way that it hadn't.
In terms of cruelty, October 6, 1976 was worse. And yesterday's death toll was lower than most previous political turmoil. It's the way a divided Thailand rolled relentlessly towards yesterday that exposed a national flaw bigger than the ones causing the previous tragedies.
Despite everything – modern education, better political knowledge and everyone's claim to have "democracy" at heart – nothing could stop the bloodbath. And if rumours last night about a coup in the making come true, then the big wounds inflicted yesterday will only be aggravated.
It started off like a ceasefire day, with red-shirt protesters mulling a return to the Thaicom uplink station in Pathum Thani after PTV was taken off the air again on Friday night. Then skirmishes began near the Phan Fa Bridge between protesters and soldiers at the First Army Region headquarters, and soon after that tension escalated as troops formed lines to try to edge red shirts from the streets. Water cannon and tear gas were used, baton charges initiated, and finally rubber bullets fired.
The troops' mission, as the government declared later in the afternoon, was to "reclaim" public spaces as authorised under the state of emergency. The red shirts put up tough resistance, resulting in new skirmishes, which grew more violent as the hours passed. But our worst tragedy in 18 years took place at the Khok Wua intersection.
The government said troops fired rubber bullets and tear gas, whereas demonstrators fought back with guns, grenades and petrol bombs.
Embattled Prime Minister Abhisit Vejjajiva last night vowed to carry on and insisted that people must not jump to conclusions regarding who was to blame for the casualties. He promised an independent investigation and pledged that he would never allow personal interests to get in the way of government attempts to resolve what has become our biggest and bloodiest crisis in modern times.
With everyone equipped with better tools to record the violence, evidence will pour in over the next few days. Yet finger-pointing has already begun.
The body of a red-shirted guard was carried onto the Phan Fa stage last night, as leaders of the movement tried to settle among themselves what should be their next move. Some wanted to "bring on the war", but others solemnly admitted that the losses were enough.
Calls for both warring parties to "stop immediately" were coming from all directions. Abhisit, if he manages to survive what promises to be a staggering backlash in the next few days, will be first under pressure to reconsider the state of emergency.
The heavy weight of the losses will also be measured against the inconvenience, economic turmoil, and defiance of the red shirts. Previous government tolerance, displayed to the point that Abhisit was ridiculed for being weak, may not help his case much after all.
The uncertainties, however, are outweighed by the sad truth that the division that culminated in last night's bloodbath will only deepen. A TV program last night that was supposed to find a way for Thailand to dig itself out of the current tragic impasse erupted into a blame game, with one side calling on the premier to show responsibility and the other saying the prelude to the clash must also be taken into account.
Talks will be renewed and the force of peace may have its rare chance to prevail. But even optimists cannot believe that an actual healing process can really begin any time soon. The nation, however, has no choice but to try.
— The Nation
Want more from the Thaiger family?
📱 Download our app on Android or iOS for instant updates on your mobile
📧 Subscribe to our daily email newsletter
👍 Like/Follow us on Facebook
🔔 Subscribe to or Join our YouTube channel for daily video updates
Phuket restrictions and bans to stay in place until end of May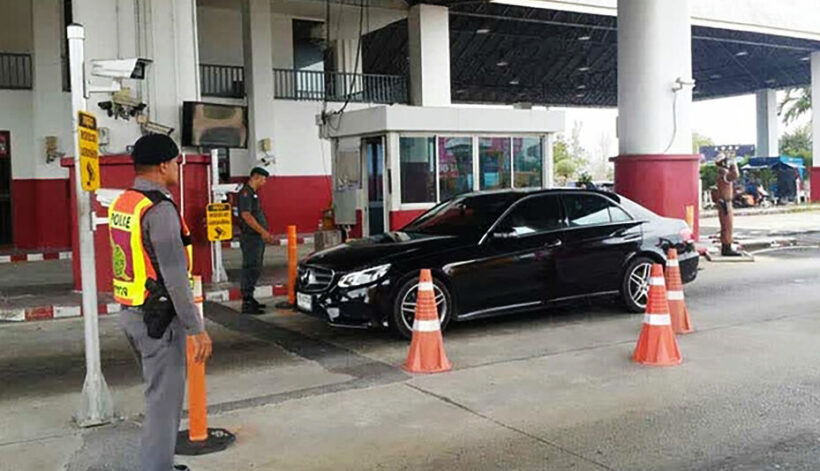 Phuket's list of current 'Covid' restrictions have been extended until at least May 31. All the current levels of restrictions will remain until the end of the month after the Phuket Governor announced the continuation of restrictions this afternoon.
Daily new infection numbers continue to add to the island's total of 556 since the start of April. The island's latest wave started after a series of events, mostly Bangkok partygoers flying down for parties at Café Del Mar in Kamala, Illusion and Shelter, both in Bangla Road. The parties were organised by a Thong Lor based events company called Kolour. The daily numbers, whilst relatively stable, have not been going down as officials were hoping.
The announcement also puts any hope of a July 1 'quarantine free' tourism opening in severe doubt. The island's vaccine roll out has also slowed since the initial flurry of enthusiasm. Only 22% of Phuket's population has currently been vaccinated (a long way ahead of the rest of the country) whilst the minimum vaccination level has to reach 70% according to the Government before they will entertain the 'Sandbox' opening proposal.
Entry to the island, by road or air, will remain restricted and anyone without proof of vaccination or a current PCR Covid test (within 72 hours) will have to do a full 14 day quarantine period (after May 15). The rapid Covid tests that were being conducted at the airport and Tha Chatchai Checkpoint are being stopped from this Saturday.
Notably, following the story of foreigners in Cherngtalay being fined 6,000 baht each for hosting a party at their home on Sunday night, the ban on gatherings and parties will continue.
Meanwhile, the island has reported its first death during the third wave of cases since the start of April, and a new cluster of infections in the Phoon Pon district in Phuket Town. The man that died was a 71 year old man who died yesterday morning.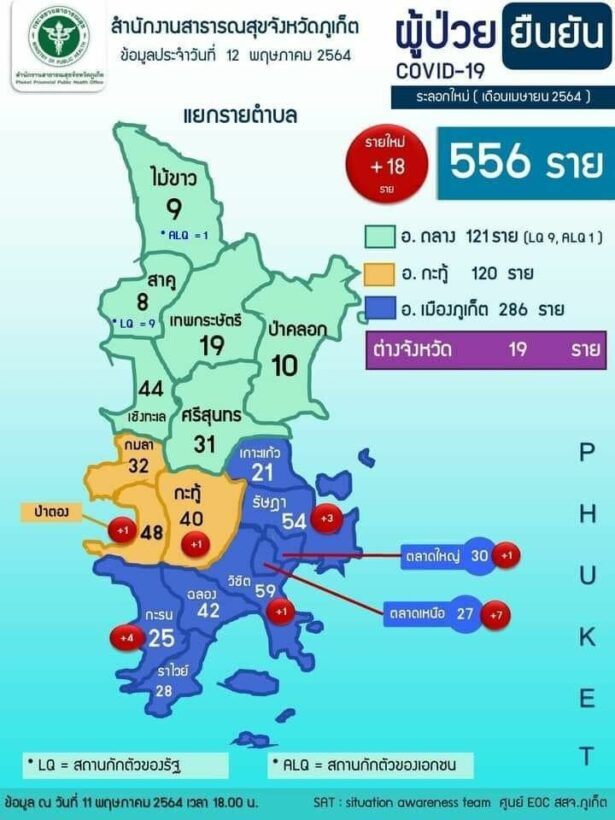 Want more from the Thaiger family?
📱 Download our app on Android or iOS for instant updates on your mobile
📧 Subscribe to our daily email newsletter
👍 Like/Follow us on Facebook
🔔 Subscribe to or Join our YouTube channel for daily video updates
Covid-19 infections cast doubt on plan to reopen Phuket July 1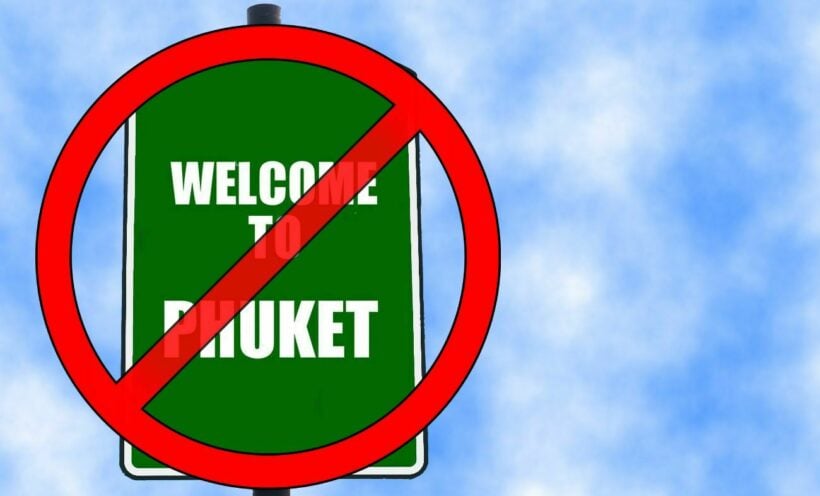 With surging Covid-19 infections, the original plan for Phuket to reopen the international border to tourism on July 1st without quarantine may be unlikely. The governor warned today that the plan may be in jeopardy if they don't reach the proposed May 15 goal of reducing infections to less than 10 each day. Governor Narong Woonciew called on everyone to work together to keep the infections down as the current rate of 10 to 15 per day will almost definitely delay the sandbox plan for international visitors to arrive in Phuket without quarantine in July.
Daily infections are on the rise in Phuket and high-risk people in local quarantine are still spreading infections, according to the provincial health officer's assessment of the Covid-19 situation. During proactive screening an active case finding, new clusters of infections continue to be uncovered, a problem that has been attributed to continued partying and social gatherings that violate current Covid-19 restrictions. The health officials warned that, as a result, more aggressive actions may be necessary to control the spread of the Coronavirus in Phuket if it is to reopen in July.
Under the current restrictions of the Covid-19 emergency decree, even two people that aren't from the same household joining together for socializing or mingling could be considered a gathering and punishable with legal action. Officials are speaking out about the threat of more Covid-19 outbreaks due to large gatherings, citing several events that were broken up recently.
One such group in Phuket garnered a lot of attention online with many people surprised that it was considered a gathering and busted up. A group of six British and Thai people that the police raided yesterday at a home in Thalang were reportedly drinking and celebrating. This is a violation of the disease decree and local Covid-19 safety measures, and 2 British nationals were charged a 6000 baht fine each.
SOURCE: The Pattaya News
Want more from the Thaiger family?
📱 Download our app on Android or iOS for instant updates on your mobile
📧 Subscribe to our daily email newsletter
👍 Like/Follow us on Facebook
🔔 Subscribe to or Join our YouTube channel for daily video updates
30 year old Thai woman found dead in car in Patong from apparent suicide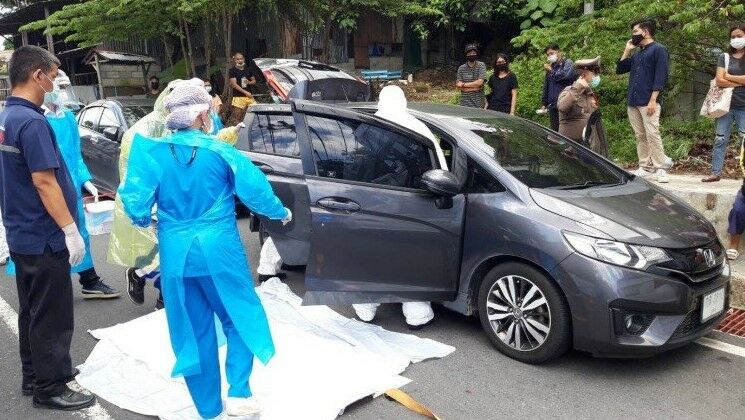 The Thaiger acknowledges that the names of the family and the contents of a suicide note were published in error in an earlier version of this story. We have spoken to the writer and can assure readers that this will never happen again. We apologise for the distress caused.
A 30 year old Thai woman has been found dead in her car, in Patong, from an apparent suicide. The woman's car was parked by the side of the Sirirat Road, which links Patong and Karon. Police and rescue workers arrived at the scene to find the body of 'Kanokwan' (surname withheld), slumped in the driver's seat of a Phuket-registered Honda Jazz.
Police say they found an electric pan with burnt charcoal behind the driver's seat in the back. They say this was the cause of death as she likely died from asphyxiation. They also say they found a suicide letter.
The woman's mother 'Boonlap' says that she has accepted her daughter's death was from a probably suicide. Her body was taken to Patong Hospital for further examination before being released to her relatives for a funeral.
It is not known whether the Covid pandemic had any effect on Kanokwan but job losses, bankruptcies, sickness and fear are just a few of the side-affects during the Covid-19 pandemic.
For many in Thailand and all over the world, this has a profound impact on the mental health of everyday people. The suicide rate in Thailand has also seen a spike, with 22% more suicides recorded in the first half of 2020 when compared to the same period in 2019. A sharp increase not witnessed since the 1997 Asian Financial Crisis.
Even before the pandemic struck, Thailand was on record as having the most suicides of any country in SE Asia. As per WHO data, in 2019 Thailand's suicide rate was 14.4 per 100k population, compared to a global average of 10.5 per 100k population.
If you or anyone you know is in emotional distress, please contact the Samaritans of Thailand at their 24-hour hotline 02-713-6791 (English), 02713-6793 (Thai) or Thai Mental Health Hotline at 1323 (Thai).
SOURCE: The Phuket News
Want more from the Thaiger family?
📱 Download our app on Android or iOS for instant updates on your mobile
📧 Subscribe to our daily email newsletter
👍 Like/Follow us on Facebook
🔔 Subscribe to or Join our YouTube channel for daily video updates