64 million baht approved for boat tragedy compensation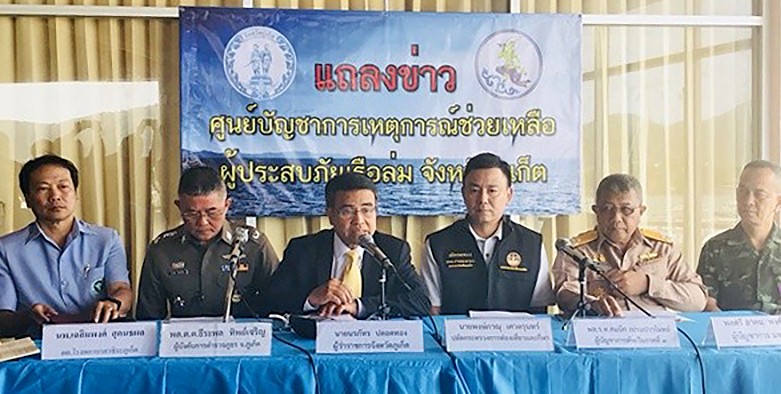 The Tourist Assistance Fund has approved about 64 million baht compensation for boats victims. One million baht is being paid as compensation for the deceased. Including the boat company's insurance, 2.1 million baht will be paid out to the families or estates for each of the deaths following last week's boat tragedy.
The Permanent Secretary of the Ministry of Tourism and Sports Pongpanu Svetarundra says, "The fund has approved about 64 million baht for these boat tragedy victims. Medical fees will be paid up to 500,000 baht per patient. An amount of 20,000 baht will be paid to each victim for 'mental trauma' and another 20,000 baht is being paid travel expenses."
"The boat company's insurances are paying one million baht for each death and another 100,000 baht is paid via the Tourism Business and Guide insurance fund."
"Yesterday (July 12), 2.1 million baht compensation was paid to six relative of boat victims who had presented the correct confirmation documents."
Keep in contact with The Thaiger by following our
Facebook page
.
Grieving husband on a mission to take his wife's ashes to all the places she longed to see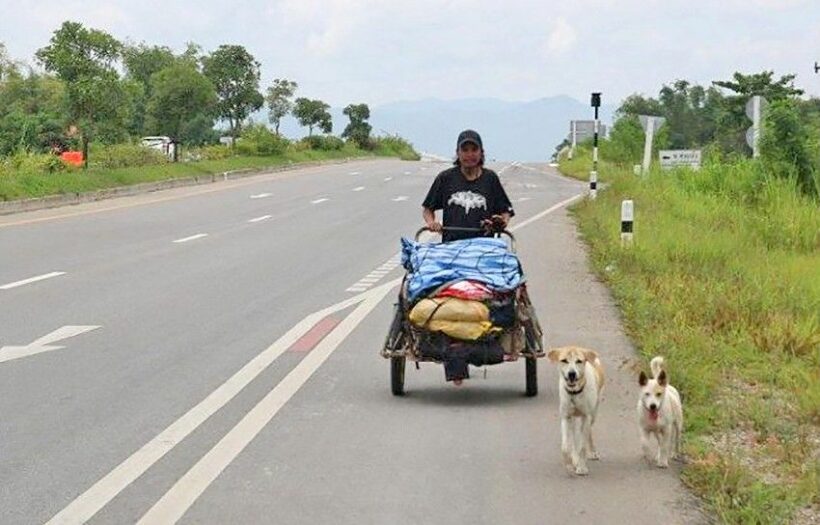 Every day, Sakchai Suphanthamat can be seen pushing his cart along the highway, in the company of three dogs, two of whom he has picked up along the way.
Sakchai carries his wife's ashes, on a pilgrimage to take her to all the places she longed to see while she was alive.
The Bangkok Post reports that the bereaved man started his journey three years ago. He left from Trang, the province where he married his wife, who died of tetanus in 2016.
She had always wanted to see Doi Inthanon in Chiang Mai, Thailand's tallest mountain, and so Sakchai decided to head there first. The journey of more than 1,500 kilometres took him over a year.
Sakchai, 40 years old and from Udon Thani, says his wife had also wanted to see the sea in Trat, south-east Thailand, and he decided to take her ashes there too.
The Bangkok Post reports that Sakchai has been left heartbroken. He says being left with nothing to look forward to after his wife's passing led to the decision to embark on this epic journey with her ashes.
"I am determined to take her bones around the country. She liked the sea and wanted to stay close to it. She used to tell me that she wanted to visit the sea in Trat province in the East. During my journey I stop every three kilometres or so, so the dogs can have a rest."
Sakchai and the dogs sleep under mosquito nets at night and local people who've heard about his journey bring food for him and the dogs. As Sakchai sleeps, his wife's ashes are always by his side.
"I still love her and have vivid memories of our time together, even though she left me three years and four days ago.''
See previous story HERE
SOURCE: bangkokpost.com
Keep in contact with The Thaiger by following our
Facebook page
.
Thai Airways not at risk of shutting down: president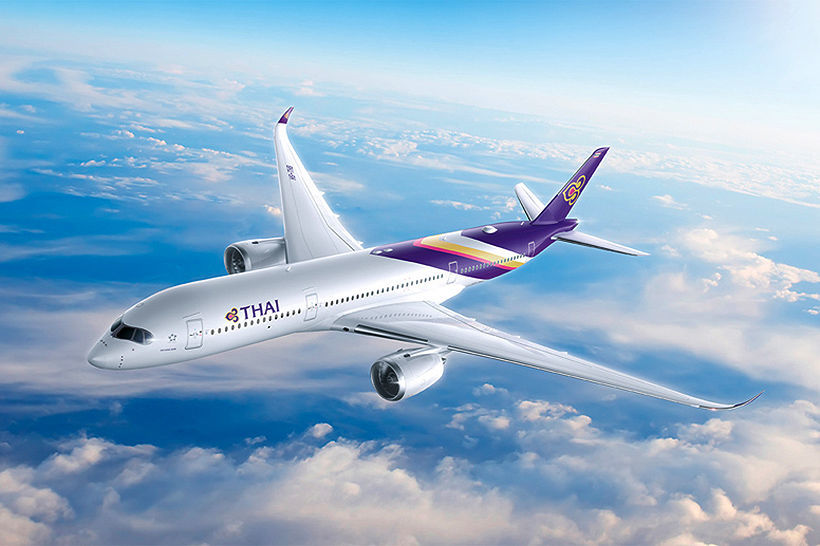 Thai Airways is not at risk of shutting down and recent news reports about the airline's situation were "misinterpreted", the beleaguered carrier's president insisted on Wednesday. The statement appeared to directly contradict remarks he made to high-ranking THAI staff in a speech on Tuesday.
He said the remarks were to encourage staff to make an earnest effort to ensure the struggling airline's rehabilitation plan succeeds, and were "misinterpreted" as meaning the airline faced possible closure.
He rejected the possibility of the flag carrier closing down, but admitted battling stiff competition, especially from low-cost carriers.
With competition in the industry becoming fiercer, he said he had stressed the importance and urgent need to overcome obstacles facing the airline.
THAI staff were urged to heed how competitive the airline industry has become in all areas, including low-cost carrier competition, air fare promotions, and "cutthroat" route competition in some markets.
"THAI confirms it is perfectly capable to perform exceptionally amid tough airline competition," he said in a statement issued by the airline.
"In an era when customers have so many offers to hand amid fierce airline competition, employees were asked to join forces and work to beat the competition for the inevitable achievement of improved operational results," according to the statement.
He also dismissed media reports that the airline planned to stop flying to four destinations in the Asean region, saying THAI has no plan to drop any routes.
THAI is the national carrier and a state enterprise under the Transport Ministry. In the first half of this year, the airline posted a loss of 6.44 billion baht, raising its accumulated loss to 280 billion baht.
SOURCE: bangkokpost.com
Keep in contact with The Thaiger by following our
Facebook page
.
Visa fee waiver to run until end of April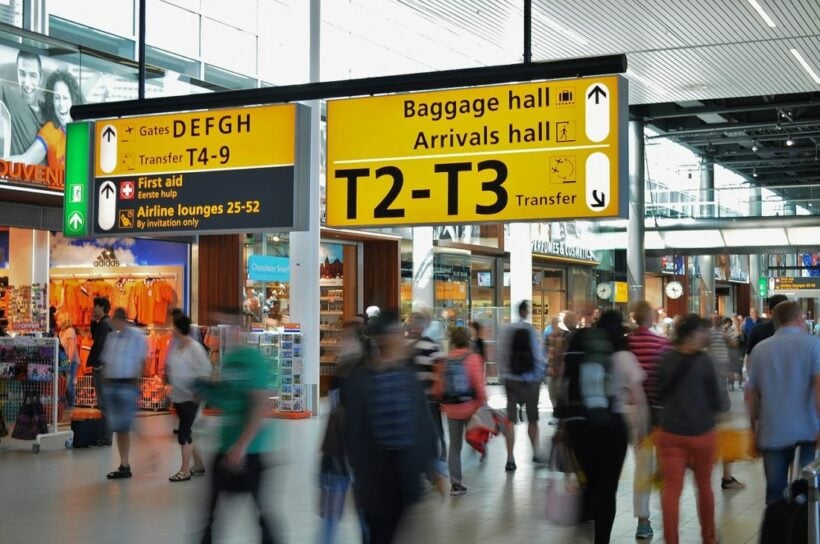 The government will extend the waiver of visa-on-arrival fees for another six months to boost the number of foreign tourists entering the Kingdom.
A government spokesperson announced on Tuesday (October 22) that the Cabinet had approved a six-month extension to the exemption until the end of April next year.
The visa fee waiver was implemented in November last year and due to expire by the end of this month.
Waiving the 2,000 baht fee has led to a 120% increase in tourist arrivals despite costing the government 10.76 billion baht in lost revenue.
However, that loss was insignificant when compared to the added 144.73 billion baht in tourist spending, the spokeperson said. The move is part of the government's measures to boost the local economy, including incentives for domestic tourists, soft loans and reductions in mortgage and transaction fees for the property sector.
In a related move, the government has also agreed to quadruple the quota for Australians entering Thailand on Work and Holiday Visas (WHV) from 500 to 2,000 per year.
The Cabinet also allocated 19 billion baht to spur local tourism, of which 10 billion is a contingency fund for the Tourism Authority of Thailand.
SOURCE: nationthailand.com
Keep in contact with The Thaiger by following our
Facebook page
.