Injured Irish tourist refuses to pay, starts fight, ends up on footpath in Pattaya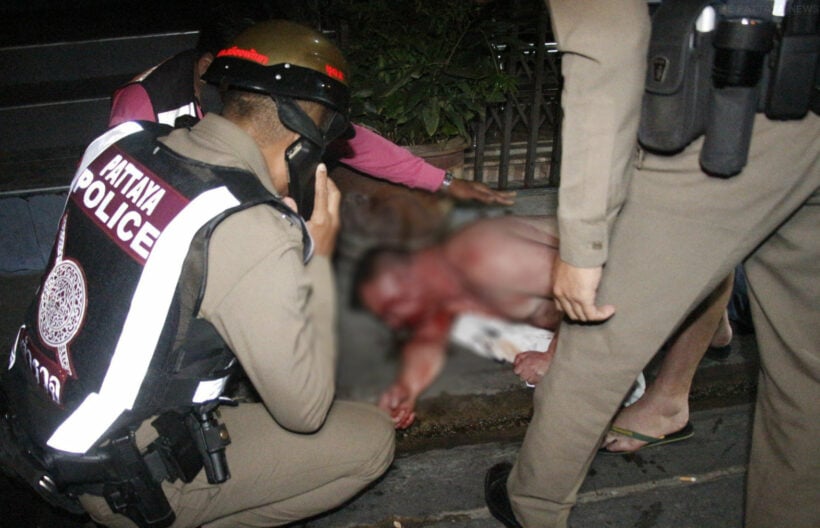 PHOTOS: The Pattaya News
An Irish tourist who was allegedly attacked at a bar shortly after arriving in Pattaya was in fact the instigator, according to the venue's staff and management.
46 year old Bart O'Gready was found unconscious on a sidewalk and bleeding heavily from multiple wounds early yesterday morning. He claimed to have been attacked by bar security, and appeared confused and heavily intoxicated. Police immediately began searching for suspects and seeking information about the incident.
The bar's female manager, 34 year old Naruemon Panadit and the four staffers involved in the incident, went to a Pattaya police station where they said O'Gready ordered a beer and refused to pay for it. He allegedly claimed to be Irish mafia and demanded to know why he had to pay, according to The Pattaya News.
When Naruemon threatened to call the police the man slapped her face and and staff came to her aid. The man continued to attack staff, falling down and hitting his face on the floor, according to staff, who then ushered him out of the venue.
Naruemon presented CCTV footage to police which she says proves her side of the story.
O'Gready has not filed a police report and has refused to comment at this stage. Police are continuing their investigation.
SOURCE: The Pattaya News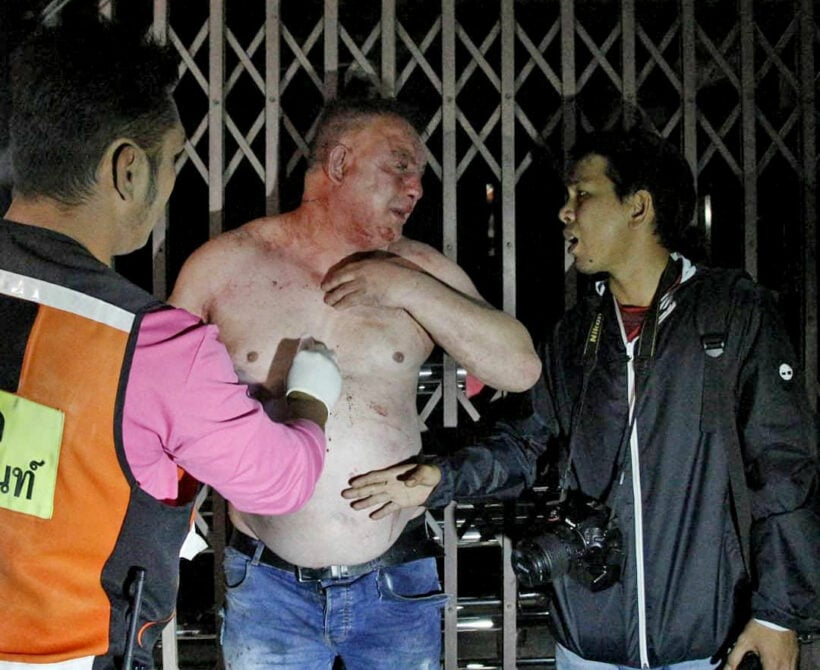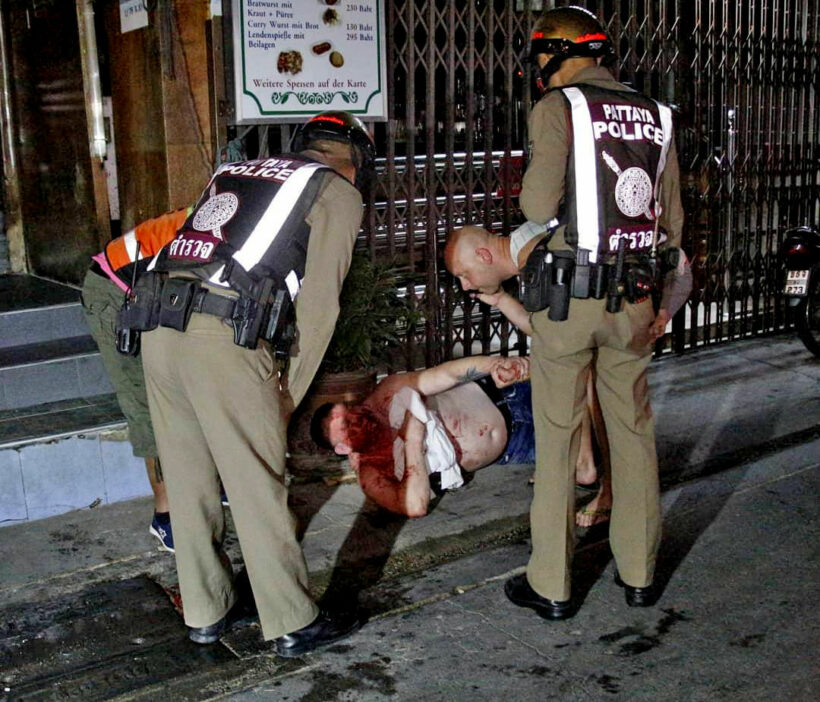 Keep in contact with The Thaiger by following our
Facebook page
.
Strong waves drags pickup and jet ski into the sea in Chonburi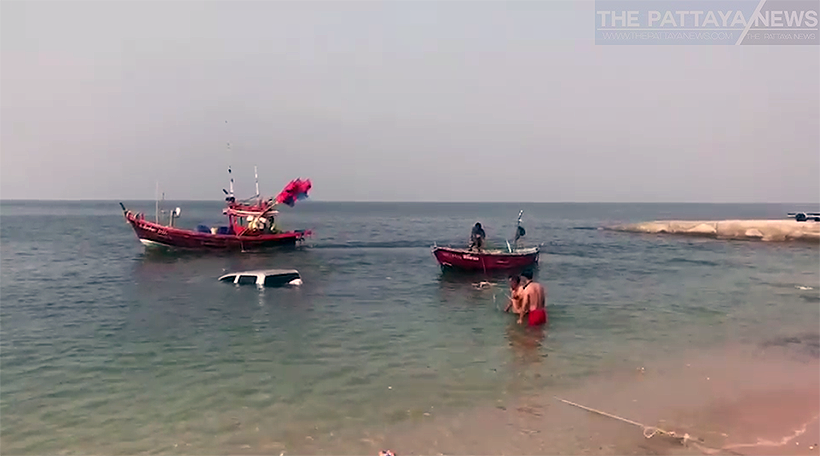 Strong waves have dragged a pickup truck and jet ski into the sea yesterday morning along the shores of Chonburi province, near Pattaya. At around 10:30am, 24 year old Phontawit Pradap used a pickup truck to tow a jet ski from the beach to the water in Saen Suk subdistrict.
While he was towing the jet ski along the shore, a "massive wave hit the jet ski", causing both the jet ski and the pickup to get dragged into the sea.
Local residents rushed to help and pull the pickup truck and jet ski back out of the water. On the plus side, a new method of launching jet skis has now been tested.
Despite everything that happened, Pradap reportedly stayed in high spirits during the incident.
SOURCE: The Pattaya News
Keep in contact with The Thaiger by following our
Facebook page
.
Two Israeli tourists pickpocketed by Pattaya ladyboys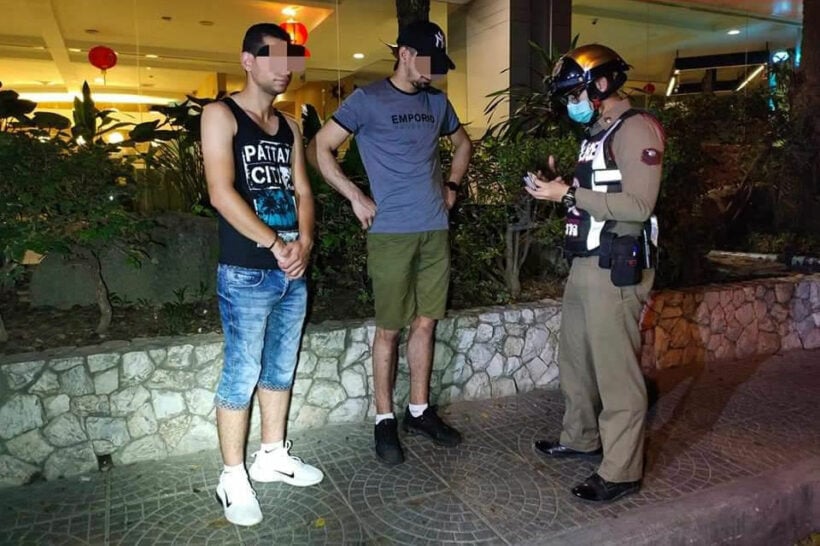 Two Israeli men told Pattaya police that they were robbed by a pair of ladyboys, relieving them of around 2500 baht each. The incident was reported to police on Monday morning. At around 2am the tourists, both 21 year old Israelis, identified as Ahmad Mohammad and 33 year old Mojahad Samir called police to report a pickpocketing theft on Soi 2 in Central Pattaya .
The two told officers that they were walking back to their hotel when they were intercepted by two transgender people who approached them in a "flirtatious manner."
The suspects began to hug and caress the men, offering to accompany them to their rooms. The victims told police they said they were "not interested" and walked away, only to discover they'd been relieved of 2800 baht and 2500 baht.
Police told the press they will review CCTV footage from the area and track down the suspects.
SOURCE: The Pattaya News
Keep in contact with The Thaiger by following our
Facebook page
.
Pattaya man in coma after being shot in argument with ex-girlfriend's father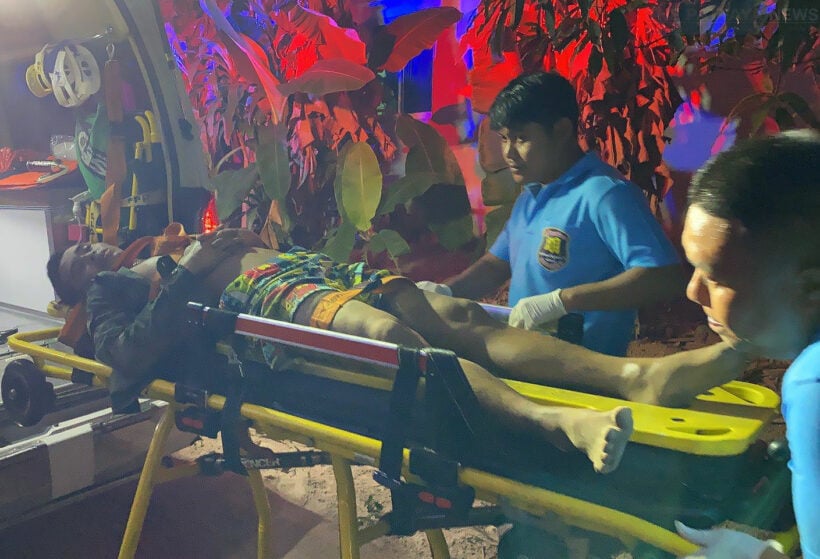 A man remains in a coma in Pattaya after sustaining serious injuries from a gunshot during an argument with his ex-girlfriend's father on Saturday night. Police and emergency responders arrived at the scene in Banglamung district to find 29 year old Anucha Jansrithong with a gunshot wound.
20 year old Phonthip Ployboot told police that Anucha is her ex-boyfriend and alleged he had threatened her and her father with a knife many times in the past.
This time, she claims, he brought a gun to her home and pointed it at her head. Her father ran to help to help and they started fighting before the gun was fired during the struggle. The 29 year old has been unconscious and in a coma since the shooting.
Police are continuing their investigation and intend to take further legal action.
SOURCE: The Pattaya News
Keep in contact with The Thaiger by following our
Facebook page
.