Thailand News Today | Everyone welcome, Golf quarantine approved, 775M for Pattaya | December 9
All countries welcome – Thailand open for business
Come one, come all. You're all welcome back. In response to the dismally low take-up of the Special Tourist Visa, the Thai government has U-turned on a stipulation that only those from "low-risk" countries can apply to re-enter the Kingdom.
The special tourist visa is now available to all, regardless of the Covid-19 situation in their country. But, before you get too excited, all arrivals will still have to subject themselves to the mandatory 14 day quarantine, at your cost.
Since the STV was launched, only 825 visitors from 29 countries have applied, and just 6 foreign-registered yachts availing of the visa.
PM says Thailand is not heading into a second wave of Covid-19
The slight easing of conditions attached to the STV comes as Thai PM Prayut Chan-o-cha dismisses suggestions that Thailand is about to experience a second wave of the virus.
Concerns have been mounting among the general public in parts of northern Thailand and in Bangkok, since it was revealed a number of Thais had illegally re-entered the country from Myanmar, bypassing quarantine and health checks, only to subsequently test positive for the virus.
Thailand now has 39 cases of Covid-19 that can be traced back to a hotel and entertainment complex in the Burmese border town of Tachileik.
25 new Covid-19 cases detected in quarantine including 7 returning from Myanmar
25 new Covid-19 cases have been detected in quarantine in the past 24 hours including 7 Thai women who worked in that infamous entertainment venue in Myanmar.
Other cases were arrivals from Kuwait, Switzerland, Russia, Sweden, the US, South Korea and Libya.
Thailand's total number of confirmed Covid-19 cases is raised to 4,151 with 3,880 recoveries and 60 deaths. 211 people are currently receiving medical treatment for the coronavirus. 25 new cases in one day is the highest tally for 24 hours since April 25 this year.
Foreign tourists can now spend the 14-day quarantine at a golf course
Another piece of slightly good news, especially if you need to work on your golf swing? Come to Thailand and spend the mandatory 14-day quarantine at a golf course.
The Thai Cabinet has now officially approved the "golf course quarantine" and the measure will be published in the Royal Gazette today.
Golfers will need to abide by Thailand's coronavirus prevention measures, like social distancing, while playing rounds. Thailand's public health minister Anutin Charnvirakul just happens to own the Rancho Charnvee Resort Country Club in Nakhon Ratchasima province.
775 million baht earmarked for revival of Pattaya tourism industry
Officials in Pattaya are planning 2 business promotion schemes, at a combined cost of 775 million baht, with hopes of reviving the city's decimated tourism industry.
The proposals consist of 32 projects, which will be developed over the next 3 financial years. The funds for this fiscal year have already been assigned.
Pattaya has been particularly hard hit with the effects of the lockdowns and border closures with only a smattering of local tourists, a core of expats and some weekend traffic keeping the city alive. Hundreds of businesses have already closed… many will never re-open.
Projects include a scenic tower, landscape improvements, a pier maintenance centre and pier and footbridge at Hat Tien beach.
There are also plans for a 5-storey car park, to include a botanical garden with sky-walk, and a viewing tower budgeted at 96 million baht.
Shaken but not stirred – Miss Thailand contestants get an unplanned swim
Luckily no one was hurt but these Miss Thailand beauty queens ended up with an unscheduled dunking whilst parading for the cameras in Chiang Mai.
A video captures the face-masked girls, all dressed up in the day's casual uniform, posing for the cameras and the the moment a bridge snaps, plunging the 30 smiling, but bemused, Miss Thailand contestants into a dirty pond.3 of the girls were injured, with 1 suffering cuts and bruises on her forehead. 2 others ended up with minor scrapes. They were all pulled out and rushed to the hospital for a quick checkup but were discharged by Monday evening.
The whole moment was caught on camera on Monday morning as part of the second day of the competition in Chiang Mai, Thailand. The contestants visited a cafe to pose for pictures on a suspension bridge constructed from ropes connected to a steel walkway. The engineer for the bridge was unlikely to ever have considered 30 fit young ladies all standing on the bridge at the same time.
ADVERTISEMENT
But the printed white T-shirts ended up as part of a spontaneous wet T-shirt competition.
But their combined weight sent them them all crashing into the water below.
The 43 year old owner of the restaurant, and proud owner of the previously pretty little suspension bridge, promised to cover all the treatment costs for the injured ladies. He donated 500,000 baht to cover their medical bills.
"I'll also pay for the other contestants to have their dresses cleaned professionally. I don't know why the bridge broke. It is strong, but it just could not handle the weight of the women. In the future, we will make improvements to the bridge to be even stronger."
The remaining 27 pageant hopefuls will continue on their campaigns for the Miss Thailand crown, but 3 will be sitting it out as they recover from their "interruption". They will be back in action, no doubt smiling and waving, later today.
Dr. Adisorn Suddee, director of the Miss Thailand 2020 event said that the contest is normally held in Bangkok.
"This time we chose Chiang Mai and we were confident that it would be safe and secure. This was the second day of the contest, and it was unexpected that the bridge would break."
Whilst the format has lost favour in the west, beauty pageants are a booming industry in Thailand, with events held regionally and nationally throughout the year. There's even a Miss Tiffany pageant for transgender women which is highly popular in the Land of Smiles.
Keep in contact with The Thaiger by following our Facebook page.
Never miss out on future posts by following The Thaiger.
Massage workers in Pattaya call for reopening of spas and massages shops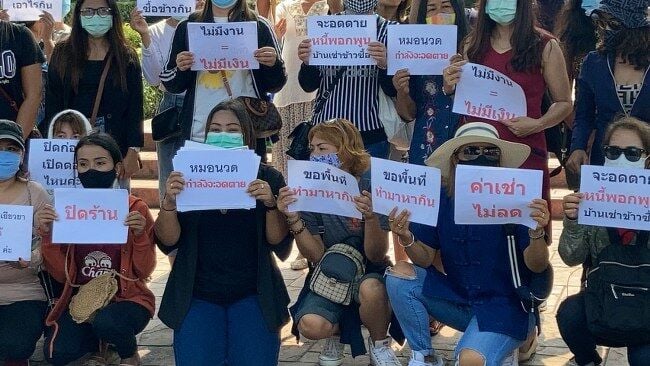 A group of about 50 workers from Pattaya massage shops and spas gathered together to call for the reopening of their businesses after being closed for the past month due to Covid-19 restrictions. The group called themselves the "Pattaya Health Massage" presented a letter signed by 60 massage shops, spas and gyms to Bang Lamung District Sheriff this morning.
Chon Buri is listed as a "high risk" area with maximum restrictions. Many nonessential businesses in the province have been closed including massage shops, spas and gyms.
Now that Chon Buri has gone 5 consecutive days without a local Covid-19 infection, the workers say it's time for businesses, like massage shops and spas, to reopen.
The workers also raised the point that other provinces and districts across Thailand are loosening restrictions as the number of active cases continues to drop. The workers also said that there are no Covid-19 clusters or major outbreaks related to massage shops or fitness venues.
Bang Lamung District Sheriff Amnat Charoensri met the protesters and collected the petition and says he understands that many people need to get back to work to earn income. Local officials are expected to hold a meeting within the next week to potentially loosen restrictions.
SOURCE: Pattaya News
Catch up with the latest daily "Thailand News Today" here on The Thaiger.
Keep in contact with The Thaiger by following our Facebook page.
Never miss out on future posts by following The Thaiger.
16 Thai Navy officials investigated for alleged involvement in drug trafficking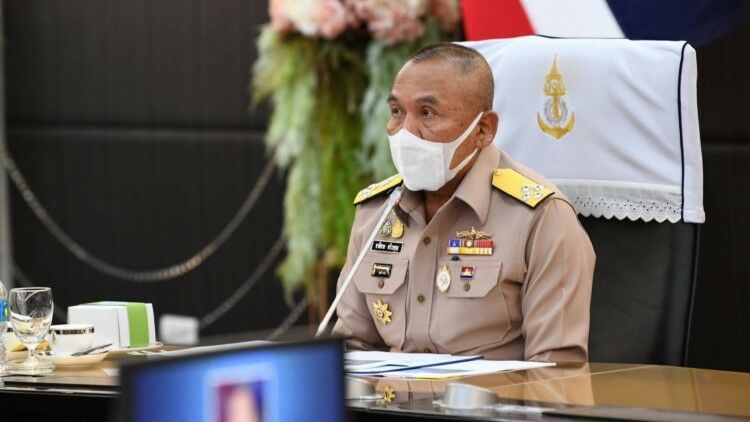 The Royal Thai Navy is investigating 16 of its officials for alleged involvement in a drug trafficking operation earlier this month in the Isaan province Nong Khai which borders Laos. If the officials are found guilty, the Navy will immediately take both disciplinary and legal action, according to a spokesperson.
Local officials reportedly seized 2 million amphetamine tablets and 116 kilograms of methamphetamine from a suspect who allegedly smuggled the drugs across the Mekong River, which borders the province. The suspect allegedly fled the scene.
2 Navy officers took the drugs from local officials, saying they would secure the evidence and hold a press conference, which never happened, according to a complaint filed with the Anti-Corruption Police by the Crime Victims Assistance Club chairperson.
"About 20 minutes after the drug seizure, two men who claimed that they were officials from Navy's Mekong Patrol Operation Command took the drugs from Nong Khai officials, saying that they would secure the evidence and later hold a press conference on the drug seizure… However, the press event was later cancelled."
SOURCE: Nation Thailand
Catch up with the latest daily "Thailand News Today" here on The Thaiger.
Keep in contact with The Thaiger by following our Facebook page.
Never miss out on future posts by following The Thaiger.
Samut Sakhon speeds up proactive Covid-19 screening to test at least 60,000 people this week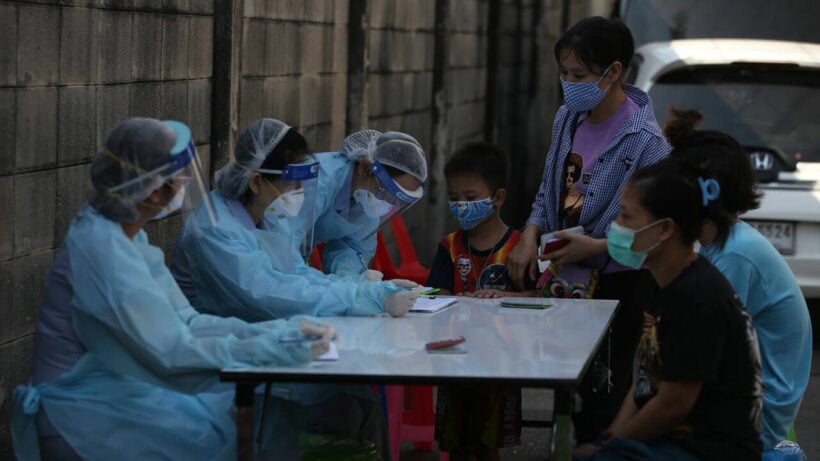 Proactive Covid-19 testing in Samut Sakhon is increasing and health officials now aim to test at least 60,000 people this week. Medical officials from several hospitals are also coming together to help accelerate the screening at different venues in the province.
The active case finding in Samut Sakhon, the primary "Covid-19 hotspot" in the new wave of infections, health officials will test migrant workers who work at various factories as well as residents in 15 communities, market vendors and other people in high risk groups.
According to the CCSA, with the proactive screening, the number of new infections is expected to be high. And with the current proactive plan to be complete this week, it is expected to find 4,400 new infections or about 7% of those being screened.
SOURCE: Thai PBS World
Catch up with the latest daily "Thailand News Today" here on The Thaiger.
Keep in contact with The Thaiger by following our Facebook page.
Never miss out on future posts by following The Thaiger.