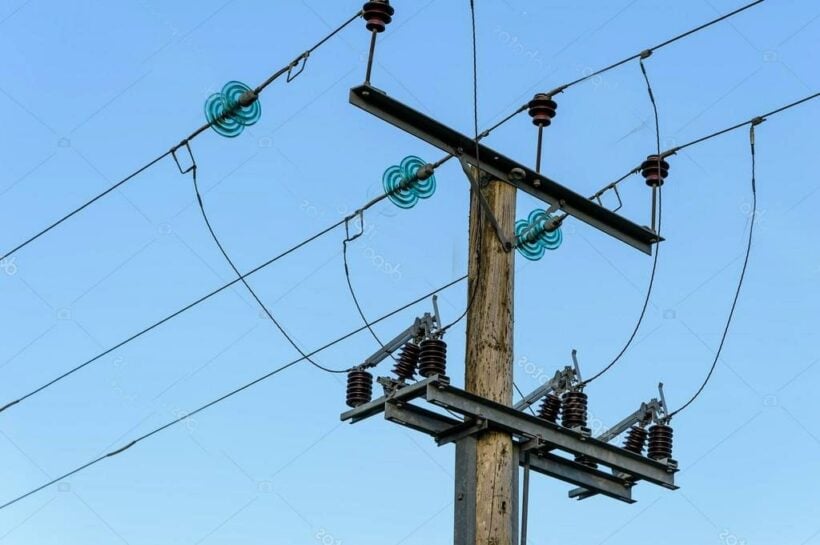 The Thai Cabinet has approved electricity bill discounts over the next four months for more than 19 million households.
According to the Bangkok Post, the discounts will span from the remainder of this month (January) to April, 2023. Deputy Secretary-General to the prime minister, Anucha Burapahaisri, says the discounts have been approved to help with the high power tariff.
Households that use up to 300 units of electricity with the Metropolitan Electricity Authority, Electricity Generating Authority of Thailand, Provincial Electrical Authority, and the Electricity Authority of Royal Thai Navy Welfare Concession will receive discounts on the fuel tariff charge.
Those using 151-300 units per month are eligible for a discount of .6704 baht per unit. Around 19.66 million households will benefit from the discount, according to Anucha.
Electricity costs in Thailand have been at a record high of 4.72 baht per unit since last September, due to high fuel costs in electricity generation.
From May through August of last year, the Cabinet provided subsidies for electric users who used less than 300 units per month.
After August, the Cabinet extended the subsidy for each household that consumed less than 500 units of electricity monthly until the end of 2022 with a budget of just over 9 billion baht to help with rising energy prices.
Meanwhile, last December saw the Department of Special Investigation (DSI) raiding about 50 crypto mines in Bangkok and Nonthaburi provinces for stealing electricity amounting to 325 million baht per year.
The cybercrime department of the DSI, under the codename Electrical Shock, investigated 40 buildings in Bangkok, and Nonthaburi that they suspected of illegally using electricity without an electric digital multimeter.
Officers raided one suspicious building yesterday and discovered 10 more buildings were linked to the premises stealing electricity for crypto mining. The DSI revealed the buildings were looked after by one member of staff who held keys to all 50 buildings involved in the illegal theft.
The cryptocurrency investor blocked the Thai electricity authorities from tracking their electricity usage. Each building paid only 300 to 2,000 baht per month, even though the real cost was over 500,000 baht. The Thai authorities lost over 25 million baht per month, an equivalent of nearly 325 million baht a year.
About 2,000 cryptocurrency mining machines, worth about 400 million baht, were seized. Each building had about 100 mining machines and most of the machines were imported from China. Ironically, crypto mining in China is banned.