Phuket Gazette Thailand News: Emergency decree a last resort; Tanks out for Kid's Day; Rice farmers on edge; Panda alert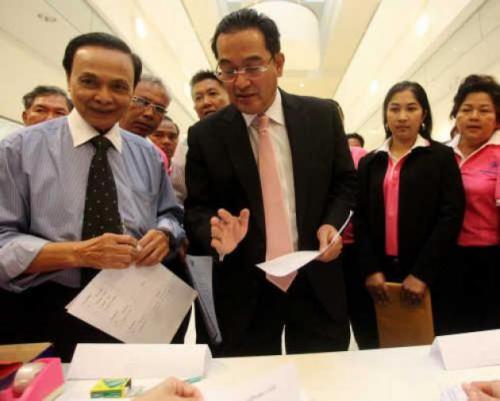 PHUKET MEDIA WATCH
– Thailand news compiled by Gazette editors for Phuket's international community
Emergency decree would be a last resort: Yingluck
The Nation / Phuket Gazette
PHUKET: Caretaker Prime Minister Yingluck Shinawatra said yesterday that invoking an emergency decree would be the last option in dealing with the current protests.
Yingluck, who is also caretaker defence minister, expressed concern over a call by the People's Democratic Reform Committee (PDRC) to shut down Bangkok next Monday.
She said the plan to cut power and water supply at state agencies would worsen the situation and cause trouble for residents in the capital, in addition to reducing confidence in the country's political system and economy.
"That will be the last option. We will try to avoid using it," Yingluck said, adding that the Internal Security Act would still be in effect.
Yingluck visited Suvarnabhumi International Airport yesterday to provide moral support to security officials. Some 12 companies of police and two companies of troops were deployed to ensure security at the airport.
While Yingluck was making the inspection, police applauded and shouted "PM, fight on", prompting her eyes to brim with tears.
The troops applauded only when instructed to do so by a police spokesman over the public address system.
There have been suggestions for Yingluck to impose an emergency decree to deal with the "Bangkok shutdown", according to a Pheu Thai Party source.
With a state of emergency in effect, the military would have to take charge and oversee operations to deal with the protesters. But key military figures have allegedly opposed the move and said would prefer to play a back-up role to the police.
The source, who is a key Pheu Thai figure, said certain military leaders appeared sympathetic with the anti-government PDRC.
"Now is the right time to test the Army's willingness" to help the government deal with the situation, the source said.
"If the Army does not comply with the government's request for it to be involved, the prime minister has the right to remove the military leaders." But PM Yingluck has not responded to that idea.
The source said leaders of the military had promised to persuade PDRC leader Suthep Thaugsuban to end the protest if she dissolved the House of Representatives. But when the PM did so, they failed to persuade Suthep because he was backed by a powerful figure that once created trouble for the Thaksin government.
Shutdown illegal, dangerous
Meanwhile, caretaker Justice Minister Chaikasem Nitisiri yesterday warned against joining the Bangkok shutdown protest, claiming it was illegal and dangerous.
Chaikasem said PDRC secretary general Suthep Thaugsuban was facing a sedition charge, which carried a maximum penalty of death. So if people chose to support Suthep by joining the shutdown protest, they would also be regarded as committing a wrongdoing, Chaikasem said.
He cautioned that protesters could also be injured in clashes with the PDRC's opponents. The minister said people who joined the simultaneous rallies on Monday would violate Articles 116 and 215 of the Criminal Code for unlawfully assembling to cause turmoil in the capital.
"Those who already know but still join the protest will be deemed as engineering or supporting sedition," Chaikasem said on TV.
"The government would like to tell the people to use their judgement and be aware that if they join in the Bangkok Shutdown, they will be breaking the law and cause damage to the country.
"Besides, there is a risk that they will be hurt as there might be clashes with those who have different opinions and groups of people with malicious intent."
In a related development, the National Anti-Corruption Commission (NACC) is due to decide today whether to pursue a case against Yingluck and 382 other parliamentarians accused of violating the Constitution, for voting in support of a bill to amend the Constitution to try to change the composition of the Senate.
Even if the NACC resolved to pursue a case against her, the PM would not need to stand down as caretaker prime minister, a legal expert claimed. The case was filed against her as an MP, a position she no longer holds after the House was dissolved in early December.
Meanwhile, a close friend of Thaksin who served in the Yingluck government, suggested that Yingluck step down before the shutdown on January 13. "In a war when you can't make an advance, the commander has to order a retreat. Yingluck should leave her post and announce that she will not return to power," said the source, who was Thaksin's former classmate from the Armed Forces Preparatory School.
Candidates petition court after failing to register
The Nation / Phuket Gazette
PHUKET: Pheu Thai party-list MP candidate Pichit Chuenban filed a petition at the Supreme Administrative Court yesterday(Mon) to issue a temporary injunction to "protect" 29 Pheu Thai candidates in eight southern provinces who were unable to register as candidates in the February 2 poll.
Party spokesman Prompong Nopparit blamed election commissioners in the South for failing to change the venues for candidate registration in response to blockades by anti-government protesters. This "failure" resulted in some candidates being unable to lodge applications to run in the election.
He noted that local Election Commission (EC) officials did not change to other registration venues that were safer, and that Pheu Thai was obliged to seek court intervention for its candidates' applications to be endorsed.
There were also representatives from the Chart Pattana and Plod Nei parties, who petitioned the court and blamed the EC for not enabling candidates to register in the stated districts by not having officials at the registration site. They claimed this amounted to negligence of duty on the part of the EC. The court accepted the petition and was considering the case as of press time yesterday.
The Election Commission in Bangkok suggested yesterday that candidates who were unable to register in the South due to obstruction by anti-government protesters should petition the Supreme Court.
The EC also held a training course for accountants working for political parties in hope of reducing legal cases related to accountancy claims by half.
EC secretary-general Puchong Nutrawong said affected candidates should proceed to the Supreme Court and petition the court, adding that he believed the court would give them justice. No candidates were able to register in 28 districts in eight provinces in the South.
Puchong reiterated that the EC was impartial and did not favour any political party while carrying out its duty under the law.
The commission explained its regulations to 158 accountants from 38 political parties at Muang Thong Thani in a bid to reduce legal cases related to political parties' accounting matters. There have been 800 legal cases involving accountancy problems over previous years and these have cost the EC much time and money. So the agency wants to try to cut the number of cases by 50 per cent in the next election.
In the long term, the EC is also considering opening a school on accountancy for political parties, Puchong said. The EC secretary-general acknowledged that the rules and details of accountancy for political parties were complex and hard to understand, so there was a need
— Phuket Gazette Editors
Keep in contact with The Thaiger by following our
Facebook page
.
Never miss out on future posts by
following The Thaiger
.
Top 10 ways to avoid getting Dengue Fever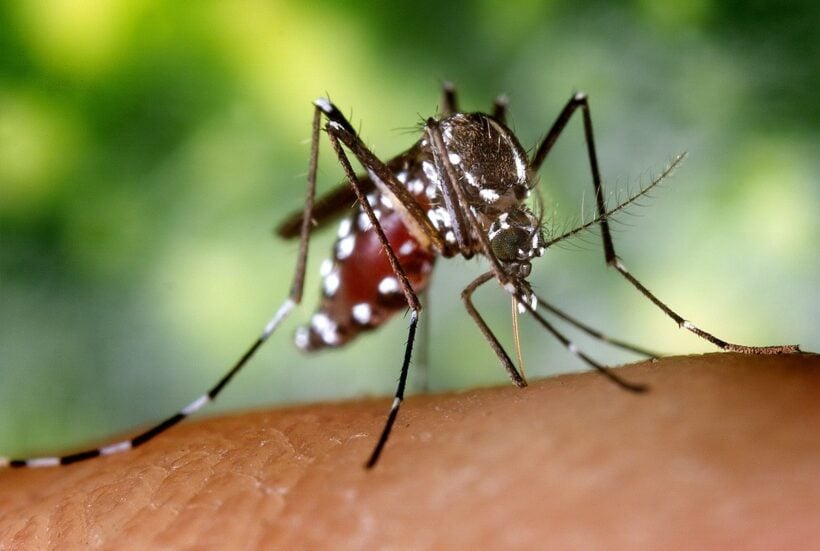 There is no specific medicine to treat dengue infection. About 1 in 4 people infected will get sick, some very sick. A severe case of dengue can be life-threatening within a few hours and will probably require hospitalisation. The most common symptoms of dengue include nausea, vomiting, a rash, muscle aches and joint pains. Symptoms of dengue typically last 2 – 7 days. Most people recover in about a week.
A lot of Thailand is jungle. And the weather is very humid. Mosquitoes thrive in both situations. You're in their domain and they're not going anywhere just because you want to live here or are on your vacation. The Aedes aegypti mosquito is the carrier of Dengue Fever which is very prevalent in South East Asian countries.
Your best way to avoid Dengue Fever is to avoid the carrier mosquitos which bite you. Here are a few tried and proven methods.
1. Mosquitoes love the ground
Most mosquitoes 'hang around' close to the ground so your feet and legs dangling under the table are an easy target and out of sight. You won't hear them buzzing under there over the clinking of glasses and the tuk tuks whizzing by. If you're heading out to dinner take some repellent for your legs, the lower on the legs, the more likely you are to be bitten there. Most restaurants and bars will have some spray – just ask them.
It's the places we love and appreciate about Thailand, sitting amongst the tropical jungles, that are also the most dangerous when it comes to contracting dengue. And just because you're staying on a 10th floor condo and think you're high above the scourge of the mosquitoes, you're not safe and plenty of mosquitoes will find their way to find you.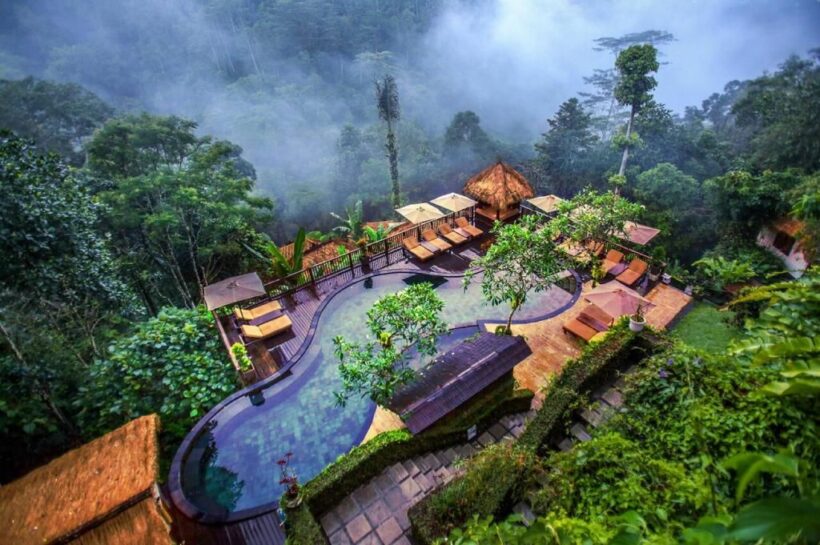 2. Sunrise and sunset
We love the sunsets in Thailand. And for the morning people, sunrises. So do Aedes aegypti, the type of mosquitoes that carry Dengue. So these times of the day you need extra precautions against mosquitoes. They will be around. If you are at an outdoor venue at the time make sure the fans are circulating the air under the tables and you have a quick spray of repellent – every venue will have some available.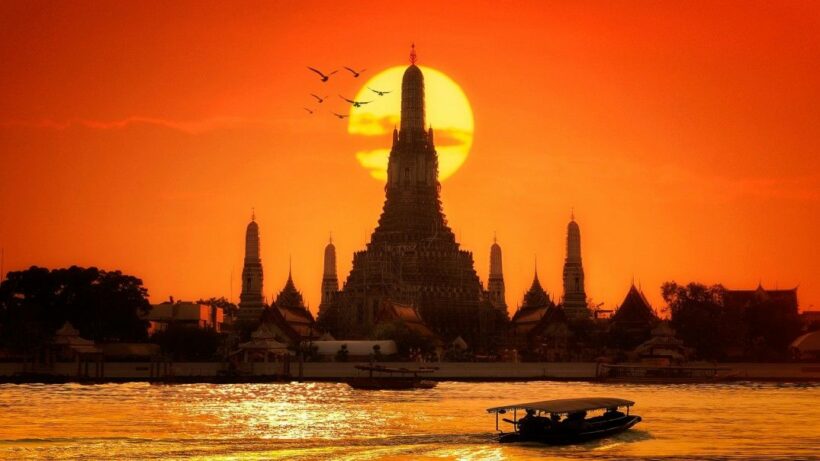 3. They love your perfume
If you smell nice – a hint of perfume or after-shave here or there – the mosquitoes will be attracted too. Probably not your intended target. That scented soap the hotel provided (in the impossible-to-open plastic wrap) is likely a sweet smell for the relentless mosquito's tracking system.
When they're not biting you they're usually attracted to flowers. Bland is better if you want to avoid mosquitoes. Buy unscented deodorant too. Try chocolates, flowers and an expensive restaurant to lure your partner instead.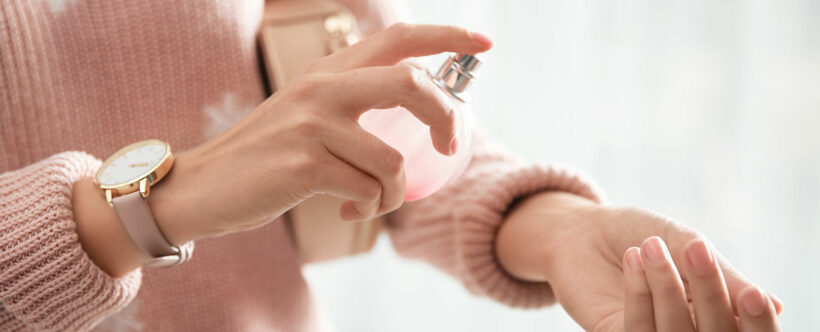 4. Biege is back
Beige is back. Mosquitoes are fashion victims and seem attracted to bright coloured clothing. Bland coloured clothes are less attractive to mosquitoes. There may be a reason the tropical safari suit (and 70s fashion item) is beige.
(By the way, only Roger Moore as James Bond looks cool in a safari suit. YOU probably won't look cool but it may help you avoid being bitten.)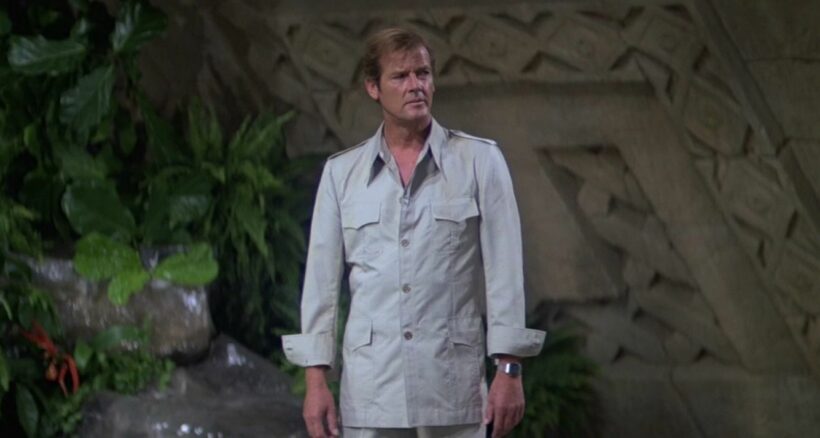 5. Re-apply repellants
Whatever you apply on your skin to deter mosquitoes, you'll need to re-apply every few hours. Just a quick squirt isn't going to work all night. If you're outside you WILL be perspiring and this both washes away the repellent and provides a new attractive scent for the mosquitoes.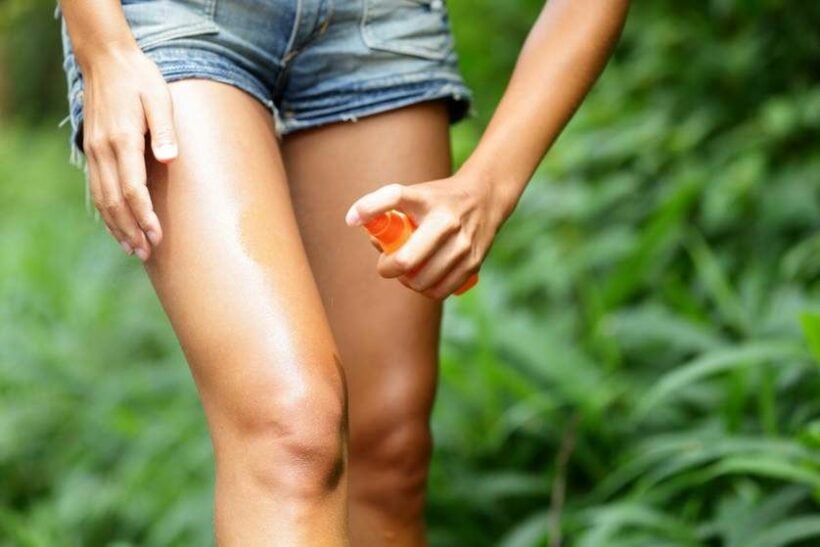 6. They like it dirty!
If you've been out all day, trekking the hills, pounding the city pavements, swimming in the sea, lounging on the beach… Yum, you'll be sweaty, salty and ripe for the mosquitoes. They like it dirty!
Have a shower, without using scented soap or lotions, before you head out for your sunset drinks at your favourite rooftop bar.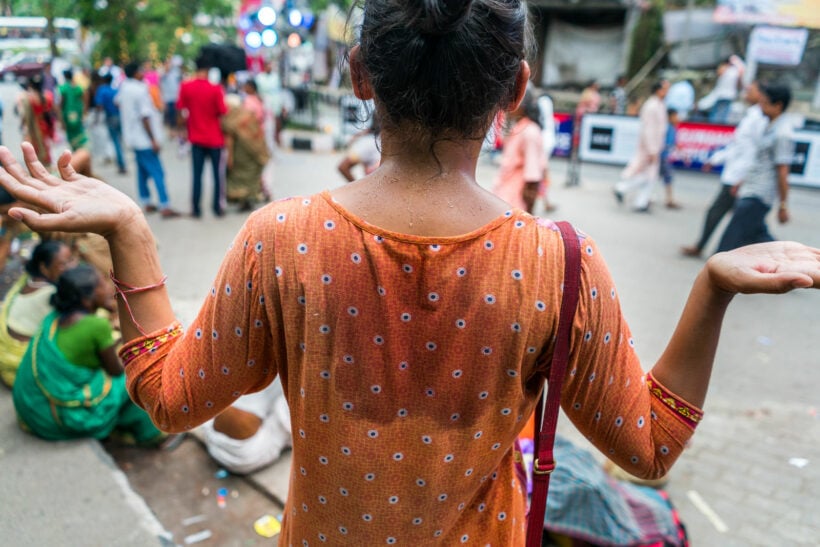 7. Check the mosquito coil is working
Mosquito coils work very well as a general deterrent but you'll need to be vigilant that the coil's fumes are blowing in your direction. Set them on the ground, where most of the mosquitoes tend to gather, around your legs and feet. Check them regularly to make sure they haven't stopped burning.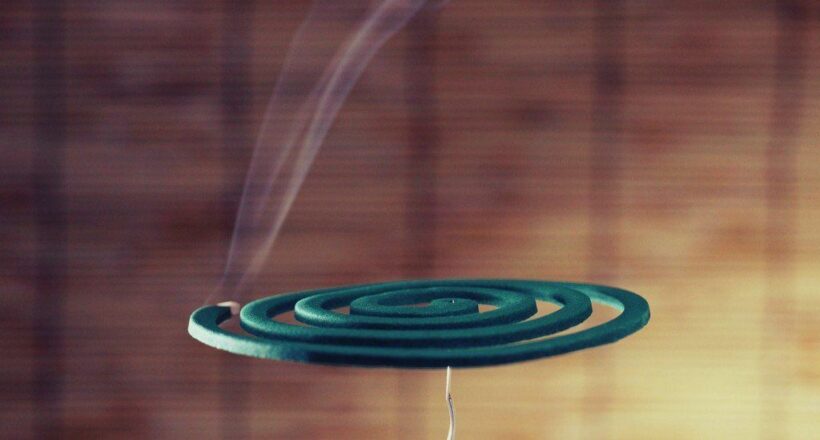 8. Blinded by the light
Mosquitoes are attracted to light so if the lights are off outside and on inside, the mosquitoes will be headed towards the light. Not only mosquitoes, just about any bug is going to be attracted to light. If you want to get the bugs outside again, turn on a light outside and the lights off inside and open the doors. They'll head out towards the light.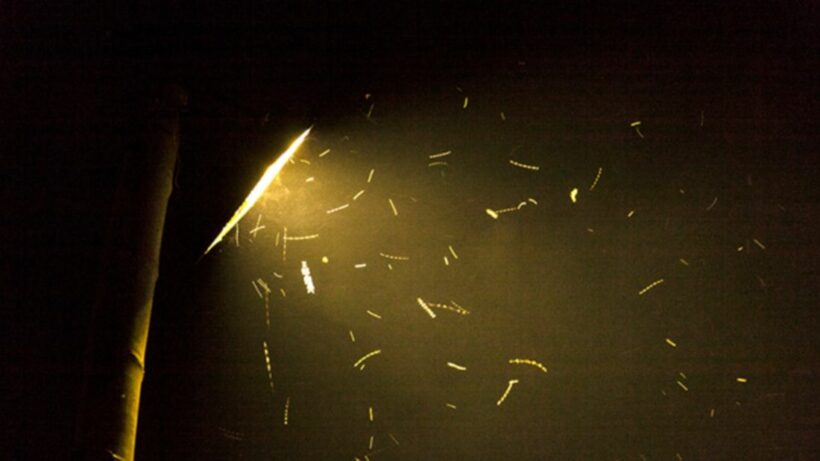 9. Spray your room before you go the bed
Mosquitoes will track you down, wherever you are. No matter if you're in a five-star hotel over-looking the Andaman Sea or a back-packers in the hills of Chiang Mai, they don't discriminate. If there's a hole in your room's defenses, mosquitoes will find a way in. Windows and doors, obviously, but also vents – anywhere there's access to the outside.
Best to spray your room before you sleep and keep the doors and windows closed, unless you've got fly-screens without any rips or tears. Many of us don't like sleeping with the air-conditioning but better a dry throat in the morning rather than a case of dengue.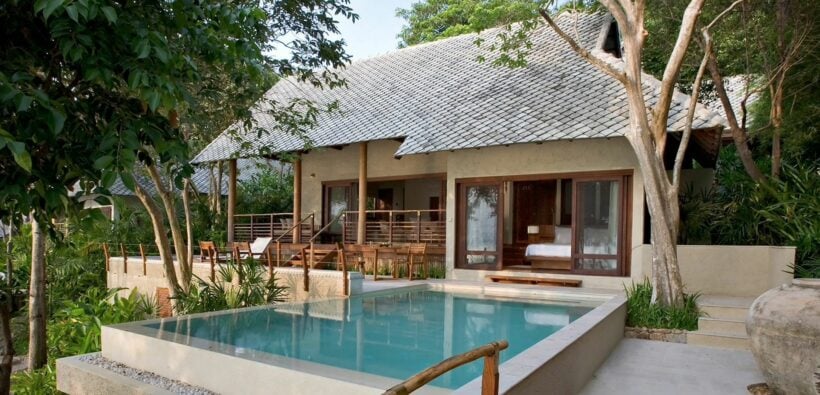 10. Nets and fans
A mosquito net above your bed is a cage that keeps you in and the mosquitoes out. Make sure there's no way in for them – they'll find a way if there is. A good fan will also work very well but it's got to be blowing hard enough so the mosquitoes can't make a three-point landing on your body.
A gentle zephyr on #1 setting won't do. If you get the position of the fan right and have the setting high enough you'll stay cool and the mosquitoes will not be able to land on you and bite.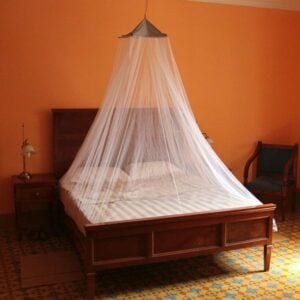 Bottomline
South East Asia has been declared the region with the greatest risk of contracting dengue by the World Health Organisation. Instances of Dengue are on the rise but you are well able to control most of the risk factors.
The Aedes Aegypti is also known as the tiger mosquito with the distinctive black and white stripes. They most frequently bite at sunrise and sunset but this species also bites during the day. But you're only at risk if the actual mosquito is carrying the Dengue virus.
Conservatively, at least 50 million people contract Dengue each year and Dengue is thought to cause around 20,000 deaths per year around the world. The fever can take around a week to incubate after you've been bitten. You might start with a measle-like rash followed by a fever and lack of energy. Victims describe it as flu-like symptoms but many react quite differently depending on the strain of the virus. Some people even get excoriating muscle and joint pain.
Keep in contact with The Thaiger by following our
Facebook page
.
Never miss out on future posts by
following The Thaiger
.
News of American sued over bad Koh Chang hotel review has everyone talking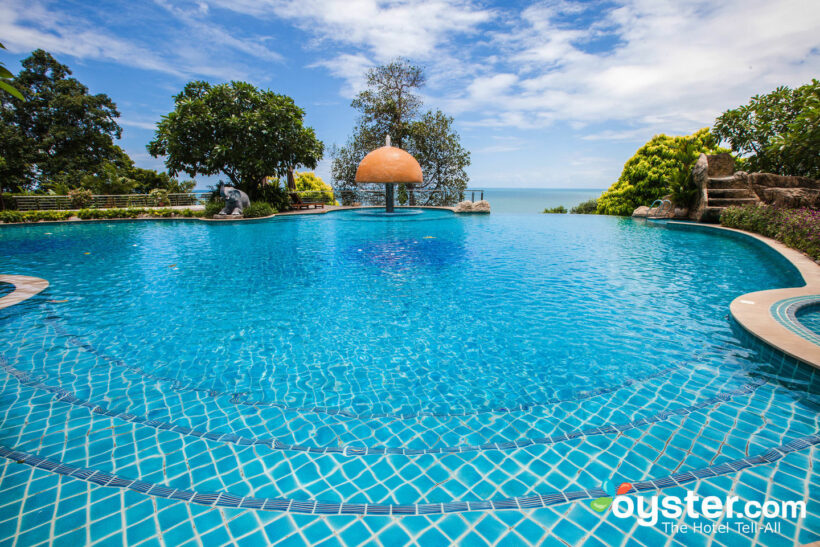 After news hit of an American being arrested and sued for defamation over leaving a bad review about a Koh Chang hotel on TripAdvisor, many are taking to the internet to voice their opinions on the issue. The Sea View Resort owners say it tried in vain to negotiated with Wesley Barnes after he posted the reviews, but he continued to post completely untrue comments.
The owners released a five-page statement after the news of it suing the American gained widespread attention. You can read their response HERE. Then, Barnes submitted his own response detailing the situation which was also published online.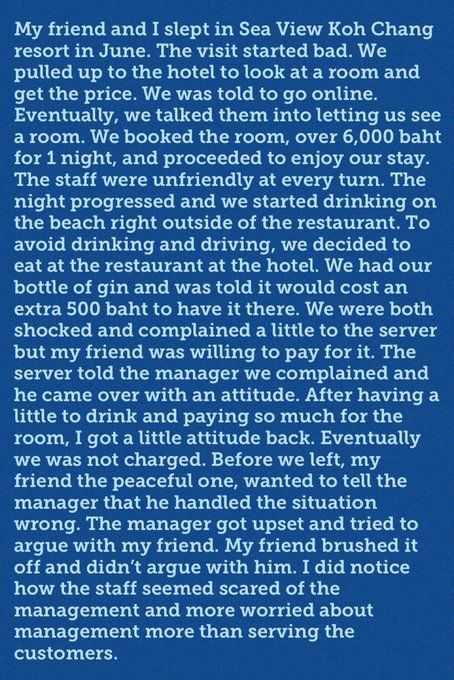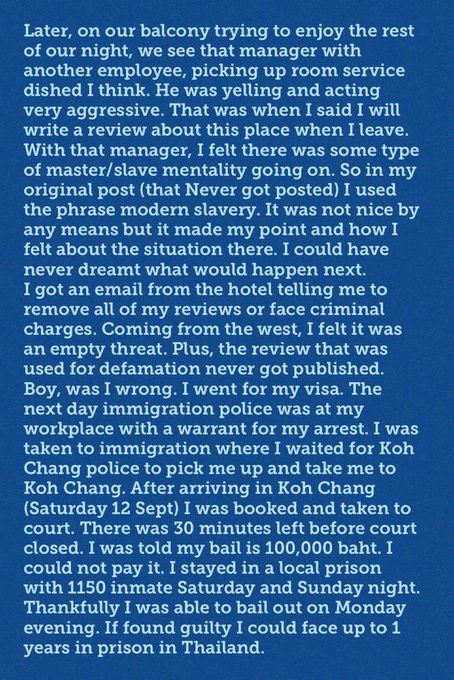 Now, the story has gained even more attention as netizens have begun posting their opinions on the controversial issue of Thailand's defamation laws. Below, are some of those posts on The Thaiger's Facebook page.
"Can someone clarify for me Thailand's position on people leaving honest bad reviews as my girlfriend says it's fine to leave a bad review of a business and it's not defamation if honest of course? I have heard people say that you simply can't leave bad honest reviews at all here but that sounds ridiculous. The thing about many Thais is that they think they're beyond reproach. They can't accept criticism because it's not aligned with their grandiose self-image. Many also have a torrid time when it comes to ownership of their own actions and decision making."
"OMG! He is arrested for a review.?! I know of an expat in Malaysia that wrote a bad review about a Thai-owned resort in Penang and he was sued as well. Be careful with what you share in that neck of the woods."
"It's one thing to leave a bad review but to throw in "modern slavery" remarks escalates to thai defamation law. He shouldn't be arrested for his comments but you need to respect the country laws no matter how crazy they seem compared to your own country. This press is going to negatively affect the business way more than that review would have done though."
"The owner should have settled with the review platforms privately and move on. I would hardly hold up Trip Advisor as a beacon of truth, however some people write extremely personal and vindictive comments that go beyond a review, in an attempt to gain product or refunds in return, this is an absolute fact, and hopefully this might make people think before they start writing reviews that are not exactly honest, I have read stories critical of the General Managers because they didn't contact the guests, some really petty reviews by rather petty people."
If Barnes is indeed found to be guilty of defamation, he could spend up to 2 years in prison and pay up to a 200,000 baht fine.
SOURCE: Chiang Rai Times
Keep in contact with The Thaiger by following our
Facebook page
.
Never miss out on future posts by
following The Thaiger
.
Phuket police arrest 6 after finding large amounts of methamphetamine in raid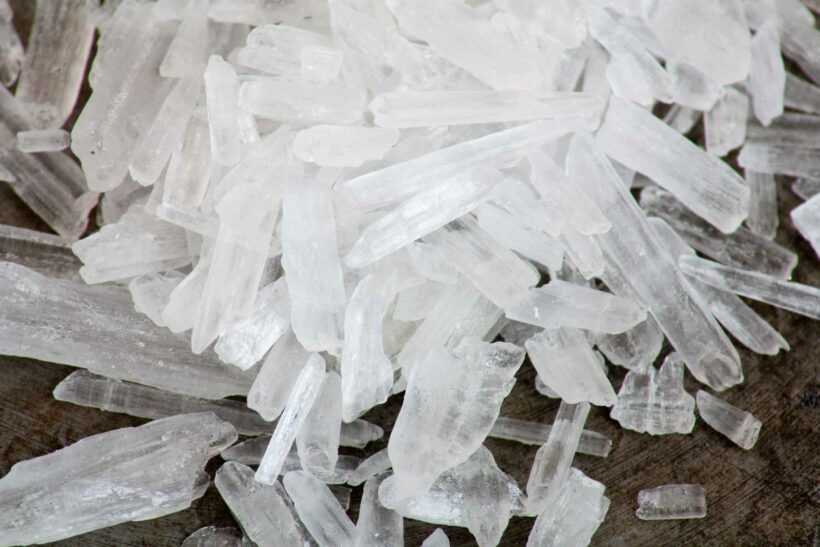 Phuket Provincial Police have arrested 6 people after finding large amounts of methamphetamine and other drugs during a raid. One suspect alone allegedly had 7.6 kilograms of crystal meth (ya ice) and over 12,500 methamphetamine pills (ya bah). 29 year old Surasak 'Bank' Wijit and 27 year old Panida 'Mei' Saeyang were arrested at an apartment car park in Soi Lookkaew, Moo 6, Rassada, in eastern Phuket, after they were found in possession of the drugs.
Police also found 2 mobile phones and a red Honda PCX, registered in Phuket, as evidence. Both suspects have been charged with posessing a Category 1 drug with the intent to sell.
Other suspects arrested at the same time include 36 year old from Chiang Rai, 42 year old Sarawut 'An' Srichanon, from Ranong and 31 year old Pornthep 'Iew' Thepchampa, who were charged with the same crimes in Chalong after police found more drugs in their possession. 33 year old Kamon 'Kung' Sae-ngow, was arrested as well after police found kratom juice and leaves at a house in Rassada. He was taken to Phuket City Police station and was charged with a Category 5 drug possession.
SOURCE:The Phuket News
Keep in contact with The Thaiger by following our
Facebook page
.
Never miss out on future posts by
following The Thaiger
.