Phuket Gazette Thailand News: Corruption hits new high; Brit mum campaigns for road safety; Abhisit to face more 2010 murder charges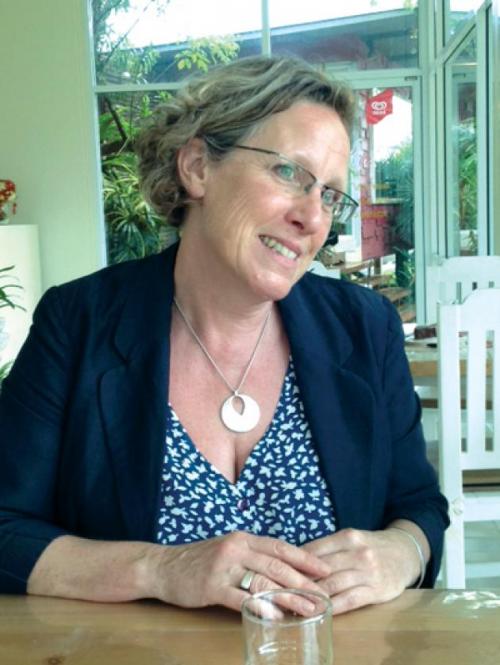 PHUKET MEDIA WATCH
– Thailand news compiled by Gazette editors for Phuket's international community
Thais becoming inured to corruption, TDRI says
The Nation / Phuket Gazette
PHUKET: With bribes hitting 30-50 per cent of project prices, and the public showing signs of becoming inured to the practice, corruption has reached a critical point, the Thailand Development Research Institute (TDRI) says.
"Back in 1997, people used to react strongly when we found that bribes were 10-18 per cent [of project costs]," Deunden Nikomborirak from the TDRI said yesterday.
"Back then, they felt it was a very high percentage," she told a seminar held by Phuket Gazette affiliate Krungthep Turakij TV's Business Talk programme.
However, people hardly react to recent research that found graft had grown much worse, she said.
Thais may have already become used to corruption now, she said.
However, she was not losing hope. When the situation becomes too serious, those who are affected would join forces and take action.
"That's how an effective anti-corruption movement developed in Hong Kong," she said.
"People are the only hope because law enforcers are not entirely free from political influence."
People unaffected by corruption should also speak out against it.
"Let's demand righteousness for society," she said.
The seminar on "An Anti-Corruption Strategy by the Private Sector" was aimed at brainstorming ideas and following up on the progress against corruption.
Pramon Sutivong, chairman of the Anti-Corruption Network, said the public had become more aware of the social disease but it would take more time to see tangible results. "We hope that more and more people will join us in preventing corruption," he said.
The network plans to stage an anti-corruption rally on May 19 at Thammasat University to raise the younger generation's awareness of corruption problems.
"We hope people will decide to not work with the corrupt," he said.
The network would also monitor the government's Bt2.2 trillion public infrastructure plan, Bt350 billion water management and flood prevention plan, and the rice-pledging scheme.
Vorawan Tarapoom, CEO of BBL Asset Management, says that out of 176 countries, Thailand ranked 88th in the latest Corruption Perceptions Index.
"Out of a possible score of 100 for transparency, Thailand had just 37. This is on par with Zambia, Swaziland and Malawi," she said.
In comparison, Singapore got an 87, she said.
The company was planning to persuade organisations to introduce more solid measures against irregularities.
"We may pass a resolution to not support any lending to corrupt companies," she said.
The media should take a more proactive role in cracking down on fraud, she added.
Prateep Tangmatitham, vice president of the Thai Listed Companies Association, told the seminar that anti-corruption efforts in the private sector would succeed if high-level executives had good intentions and laid down good policies.
"For example, they should develop clear rules on the acceptance and scope of gifts. All organisations should also have an independent panel to investigate suspicious cases," he said.
Banyong Pongpanich, CEO of Kiatnakin Bank, said the government should do more outsourcing of services. "Many pay bribes because they want convenience in contacting authorities and receiving services," he said.
A survey showed that 70 per cent of companies have paid bribes in exchange for convenience, and 80 per cent of them said the money was worth it, he said.
"Outsourcing can improve the delivery of services by government agencies. That's why many foreign governments have already used outsourcing. When private enterprises can receive services conveniently, they won't resort to bribe paying," he said.
Instilling the right attitude and proper values would go a long way, so Thais must be taught two things. "They must not cheat and they must not allow themselves to be cheated."
Mum of UK crash victim joins campaign
The Nation / Phuket Gazette
PHUKET: A British woman is taking part in a campaign to raise awareness in the United Kingdom about the risks of travelling in Thailand after losing her teenage son in a road accident here three years ago due to the lack of safety features on a bus he travelled on.
Rachel Robinson has called on Britons to exercise caution when travelling in Thailand, saying a large number of tourists from the UK are killed in road accidents here every year.
World Health Organisation (WHO) statistics reveal a high road casualty rate in Thailand – 39.1 per 100,000 people in 2011, which was the highest in Southeast Asia and third highest in the world. But Robinson and the WHO report did not have data on how many people from the UK were killed in accidents in Thailand in recent years.
Felix Robinson, 19, was killed when a bus he was travelling in collided with another vehicle in Ranong's Kra Buri district on May 11, 2010. He was about to study economics at Manchester University in September that year. The young man, the sole fatality in that crash while many other passengers were injured, was an adept musician who taught music for free to Thai children living in the North.
Robinson said there were no seat belts on the bus her son was on, and little tread on the tyres. She said many seats were unstable and the speedometer showed that the vehicle was travelling in excess of the legal limit before the collision. A Brighton-based coroner, Veronica Hamilton-Deeley, said later that the collision was "entirely avoidable".
The mother said her family was promoting awareness over poor safety features associated with public transport in Thailand as well as pursuing legal action against the company that operated the bus and the driver who fled the scene.
At a trial on April 29, which Robinson attended, the unnamed driver pleaded guilty – after hiding for two years. She said her family was considering filing a civil lawsuit against the unnamed company, but was still compiling evidence against the owners and bus managers, who discontinued the operation and opened a new company to continue operating the service.
She said she planned to meet with the Land Transportation Division and its local office in Ranong to query why the bus, which had recently passed an inspection, had worn-out tyres without tread on them.
With Thailand being a fast-developing country, she felt road casualties could be easily reduced through safety measures that should be adopted through strict and transparent enforcement by motor vehicle authorities. "Drivers should be trained and tested frequently, and safety belts and other safety features should be prime requirements for granting a concession," she said.
Abhisit, Suthep face more murder charges over 2010 strife
The Nation / Phuket Gazette
PHUKET: Democrat Party leader Abhisit Vejjajiva and his party MP Suthep Thaugsuban are likely to face additional murder and attempted murder charges in connection with deaths and injuries sustained by red-shirt protesters during the political unrest in April and May 2010.
On May 14, the Department of Special Investigation will summon the former PM Abhisit and his then-deputy Suthep, who was in charge
— Phuket Gazette Editors
Keep in contact with The Thaiger by following our
Facebook page
.
Never miss out on future posts by
following The Thaiger
.
Thailand News Today | Emergency Decree, Parliamentary protest, Dark days for hotels | September 25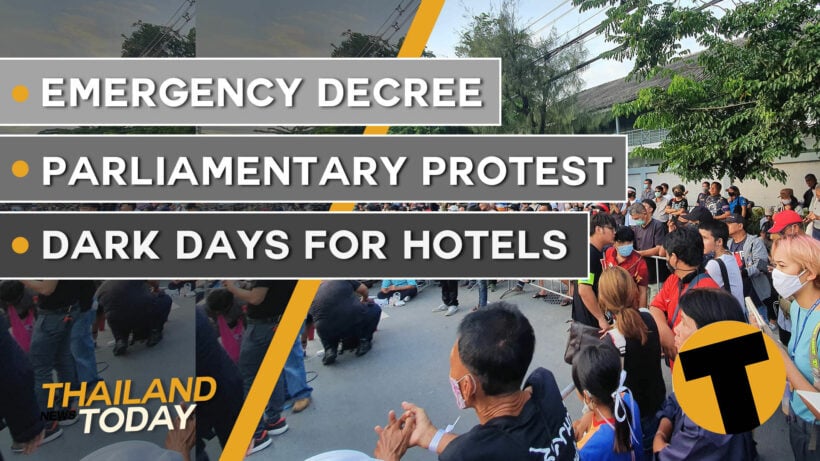 Daily TV news about Thailand, delivered fresh, and free, to you. Hosted by Tim Newton. Catch the latest updates and Thai News.
Charter vote delayed, committee formed and Senators escape Parliament by boat
Thailand's MPs and Senators have kicked the constitutional can down the road at least a month after the parliament failed to agree on charter amendments yesterday.
A panel will be sent up to examine 6 motions that were proposed and debated over the past 2 days. The reality of the vote, and the setting up of an investigative committee, could push any votes on real reform well into 2021. The 2 Houses of Parliament voted 431-255 to delay the vote. Pheu Thai and the Move Forward Party described the vote as "a way to stall for time" complaining that the decision "was moving the country towards a dead end".
Meanwhile, up to 2,000 protesters were gathered outside the unfinished parliamentary buildings as an act of solidarity for the MPs supporting the changes to the current Thai Constitution.
The protesters viewed the afternoon's proceedings as a blunt stalling tactic to keep the current parliament, and its unelected senators, in power. The session ran until 8.30 last night. Rather than face the angry mob of anti-government protesters at the front of the building, most of the senators escaped on boat at the rear of the building, which backs onto Bangkok's Chao Phraya River.
Bleak outlook for Thailand's hotels
Thailand's hotels are facing a very dark time with the Thai borders still largely closed and the vast majority of Thailand's hotels remaining closed for business.
There are 1000s of hotels and a related millions of staff, waiting for things to improve. C9hotelworks.com MD, Bill Barnett, is one of the region's most respected consultants for the industry. We asked Bill, how are they all surviving? (Run interview video… 2.56 – 3.35)
Officials says no illegal land encroachment at Phuket's Sri Panwa resort
After coming in for some negative online attention recently, the land title deeds of the Sri Panwa Phuket resort have been investigated and found "to be in order".
The 5-star hotel first attracted the attention of netizens when its owner, Vorasit Issara, publicly criticised an anti-government activist.
His Instagram tirade prompted outrage from those who support the current protest movement, with netizens calling for a boycott of his property.
Shortly after, the Civil Society for State Welfare called on the Social Security Office to clarify its investment in the resort's trust fund. This was echoed by at least one opposition MP and anti-corruption activists.
Responding to the land rights issue, the Phuket Land Office has issued a statement to say the hotel does not occupy state land.
Covid task force calls for extension to Thailand's emergency decree
Thailand's Covid-19 task force is advising the government to extend the country's state of emergency by a further month…again.
The Centre for Covid-19 Situation Administration plans to discuss the matter next Tuesday and put it to Cabinet for consideration on Wednesday.
The state of emergency, or emergency decree, which has been extended several times since its introduction in March, is due to expire at the end of this month. It has been extended, on a month by month basis, many times this year since it was introduced to short-circuit the process of implementation of Covid-19 preventative measures.
Now, the CCSA says an extension is vital to ensure various government agencies can work speedily as the county starts welcoming back visitors.
Phuket's annual Vegetarian Festival goes ahead next month
Somehow Phuket's annual vegetarian festival is to go ahead next month, but officials say they will ask participants to strictly observe social distancing. Good luck with that!
The 2020 Phuket Vegetarian Festival will take place from October 17 to 25.
Given the fireworks and crackers exploding in your face if you attend any of the events, it's probably a good idea that the Governor is insisting visitors wear face masks. We'd recommend eye googles as well.
The grotesque piercings, noisy parades and visits to the shrine, are good news for Phuket's tourism and bad news if you're a vegetable. Many adherents to the Chinese-heritage local festival will go without sex, alcohol and meat for the week of so of the festival.
The week of events and ceremonies hopes to scare away the bad gods again but, especially this year, attract some extra visitors to the festival.
Keep in contact with The Thaiger by following our
Facebook page
.
Never miss out on future posts by
following The Thaiger
.
Deputy PM says 2 years until Thailand's economy is back to normal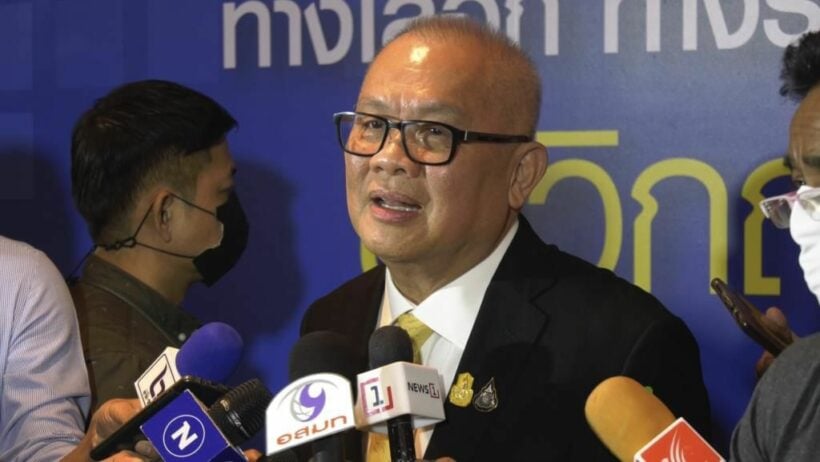 It's going to be another 2 years until Thailand's economy is back on track, according to Deputy PM Supattanapong Punmeechaow. At least that's the amount of time he expects it will take to get the economy back to "normal levels" from before the coronavirus pandemic.
The coronavirus crisis crippled economies across the globe. The Covid-19 pandemic is already the worst global crisis since World War II, according to a report by the UN. Thailand's tourism-dependant economy has been struggling since the country shut it's doors to international travel. Krungthai Bank also predicts it will take about 2 to 3 years for Thailand's economy to recover and the Finance Ministry predicts Thailand's economy will contract by a record of 8.5% this year.
Almost 800 billion baht has gone into supporting the economy, Supattanapong says, adding that the government plans to do more stimulus perks to help boost the economy. The government is working on a 1.9 trillion baht response package with a 1 trillion baht borrowing plan.
Supattanapong's guesses are based on the pandemic situation not getting any worse, whilst the world's Covid cases, in many part of the world, including many of Thailand's feeder markets, are suffering a new spike in cases. His assumptions would also have to include an immediate return to high profit of the country's tourism industry – not likely to happen any time soon.
"I think the economy should get back to normal levels within two years… But if we can manage it very well, we may see that late next year."
While Thailand's economy as a whole might take just 2 years to get back to normal, the country's tourism revenue is expected to take even longer. Krungthai COMPASS Research Centre predicts it will be at least 3 to 4 years until tourism revenue is back to normal. Thailand's tourism revenue is expected to shrink by 70% by the end of this year, making only 9.1 billion baht compared to the 3.02 trillion baht tourism brought in last year.
SOURCE: Bangkok Post
Catch up with the latest daily "Thailand News Today" here on The Thaiger.
Keep in contact with The Thaiger by following our
Facebook page
.
Never miss out on future posts by
following The Thaiger
.
Thailand's first cancer medicine factory expected to cut drug costs in half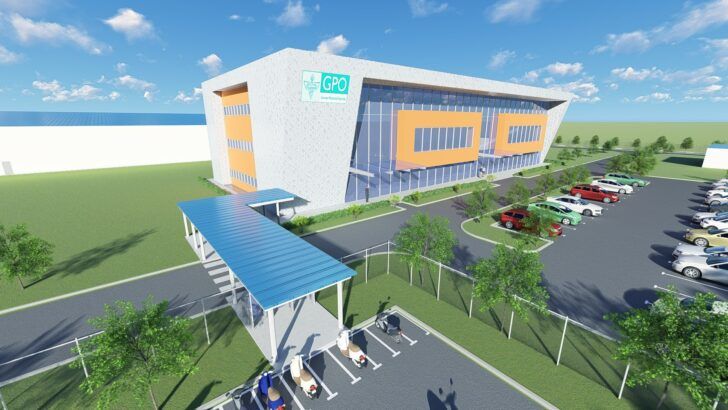 The government just sealed the deal to build Thailand's first factory to produce cancer-treating medicine and chemicals, a move that is expected to cut treatment drug costs in half. Buying imported cancer-treating drugs is expensive. Thailand spends about 21 billion baht per year on imported cancer medicine, according to Deputy PM and Public Health Minister Anutin Charnvirakul.
The local factory is intended to give Thais more affordable and also more accessible medicines for treating cancer. Cancer is the leading cause of death in Thailand, Anutin says, adding that each year, 80,000 people in Thailand die from cancer.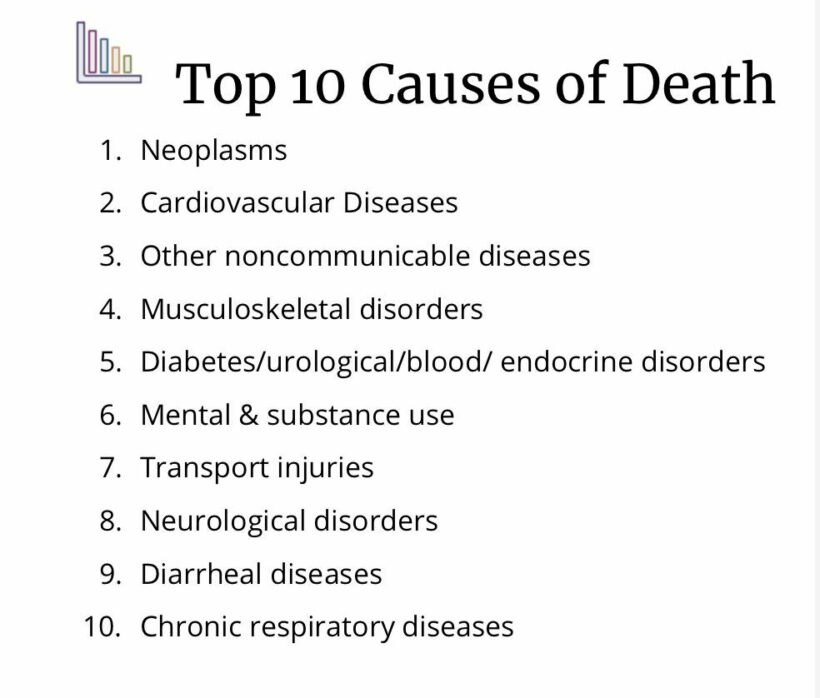 SOURCE: CDC Thailand
The Government Pharmaceutical Organisation signed a contract with PTT to build the plant. Construction will be begin in 2022 and they would start producing commercially until 2027. The factory will produce variety of drugs for many different types of cancer, including drugs for chemotherapy, according to the organisation's managing director.
"This factory will have the capacity to produce 30 million units of chemotherapy drugs and 31 million units of biological drugs per year, with a focus on patents that will expire first. Once there is enough for domestic use, we can boost our production capacity for export. This will make cancer drugs cheaper in the country and will also help push for them to be included in the national list of most-needed medications."
The factory is planned to be in Rayong's Ban Chang district at the PTT Wanarom Eco Zone Industries estate. The feasibility study is expected to take 14 months.
SOURCES: Bangkok Post | Nation Thailand
Catch up with the latest daily "Thailand News Today" here on The Thaiger.
Keep in contact with The Thaiger by following our
Facebook page
.
Never miss out on future posts by
following The Thaiger
.