Phuket Gazette Thailand News: Baht slides; House of shame; E-tags for inmates; DNA ID checks in Ranong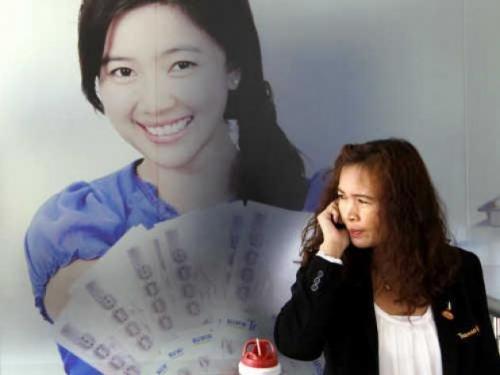 PHUKET MEDIA WATCH
– Thailand news compiled by Gazette editors for Phuket's international community
Baht further slides against US$
The Nation / Phuket Gazette
PHUKET: Falling to a one-year low yesterday at 31.82, the baht has suffered from depreciation against the US dollar along with most emerging-market currencies.
Compared with this year's peak of 28.62, registered on April 19, the baht has fallen by 11.18 per cent. It has weakened by 4 per cent from 30.60 at the end of 2012.
Foreign investors are pulling money out of developing economies amid speculation that the US Federal Reserve will pare stimulus that has fuelled demand for emerging-market assets.
Investors pulled US$8.4 billion from developing-nation exchange-traded funds this year as economies from Indonesia to India weakened while the Fed is pulling out of its quantitative-easing programme. At press time, the Federal Open Market Committee's minutes of its July meeting had not yet been published. A Bloomberg survey of economists found that 65 per cent of respondents predicted the Fed would taper bond purchases next month.
Data showed that net sales of Thai bonds this month have reached $530 million or nearly Bt16.9 billion. Meanwhile, after the single-day net-sale of Bt11.4 billion in Thai stocks on Tuesday, and then Bt5.7 billion yesterday, year-to-date foreign net-sales of Thai shares reached Bt106.7 billion.
"Basically, sentiment for emerging-market assets is weak due to speculation about the Fed's tapering," Tsutomu Soma, a manager of the fixed-income business unit at Rakuten Securities, Inc in Tokyo, told Bloomberg. "Funds are flowing out from emerging markets. On top of that, Thailand's growth concerns are adding downward pressure."
A day after the National Economic and Social Development Board announced the second-quarter economic data on Monday, the baht fell from 31.20 to 31.53. The currency yesterday dropped 0.5 per cent to 31.82 per dollar as of 3.41pm in Bangkok after touching 31.83 earlier, the weakest level since July 2012, according to data compiled by Bloomberg.
Thailand, RP in better shape
Darren Buckley, head of Citibank Thailand, said outflows from Thailand should not be as bad as in India and Indonesia. Some markets such as Thailand and the Philippines are in a better shape to withstand external challenges and the situation should not be as bad as in 1997. Thailand's foreign reserves are huge, while its financial sector is much stronger.
Elsewhere, the plunge for some currencies has been steep.
India's ailing rupee hit a new record low yesterday after the central bank's plans to inject 80 billion rupees into financial markets failed to calm investor jitters. The rupee, the worst-performing Asian currency this year, fell to 64.60 to the dollar (2.02 per baht) in late-afternoon trade, down from its previous all-time low of 64.13 reached on Tuesday.
The Brazilian real has fallen by a similar amount, hitting 2.4282 to the dollar (7.34 to Bt100), a rate unseen since March 2009. On Tuesday, it dipped to the lowest level in four years, hurt by market expectations of higher US interest rates. On Monday, the Brazilian currency closed at 2.4169 to the greenback, trading above the 2.4 mark for the first time since March 3, 2009.
The Turkish lira has fallen by around 10 per cent since a February peak. The central bank on Tuesday unexpectedly raised its overnight lending rate by 50 basis points to 7.75 per cent.
House bedlam comes in for scathing criticism
The Nation / Phuket Gazette
PHUKET: The bedlam in Parliament on Tuesday while discussing a constitutional amendment has drawn heavy public disapproval and media criticism, as ugly scenes of pushing and shoving between protesting MPs and policemen amid screams and inflammatory comments were a reminder of similar chaos last May.
However, many consider the filibuster tactic employed by the opposition as acceptable. The Democrats put up strong opposition to a crucial amendment, which would potentially decide that all future senators must be elected. Scrutinising important amendments in early stages in a row with other key bills proved to be perhaps a wrong decision by the Pheu Thai-led coalition and the government whip. They agreed to allow this bill to be put higher up on the agenda reportedly after heavy lobbying by elected senators, whose terms will end next March.
A senior Pheu Thai source said all the senators, especially those elected who are friendlier to Pheu Thai, wanted to know their future as soon as possible. They offered to support any future bills or amendments proposed by the Pheu Thai-led government if this amendment was taken up early. "If they can run in a future general election after the amendment is complete, Pheu Thai anticipates support from up to 70 [Pheu Thai-friendly] senators in return, from all 150 senators," the source added.
The amendment contains several conditions in favour of elected senators, especially on allowing their spouses, family members or relatives, or those of any politician, to run in a future senatorial election. However, the 73 appointed senators whose terms will end in the next three years, and who are not allies of Pheu Thai, disagree with these conditions, and strongly oppose this amendment along with the opposition Democrats.
Core Pheu Thai leaders originally agreed that the 2014 Budget Bill and a borrowing bill for Bt2 trillion for infrastructure projects be a priority, but underestimated the Democrat Party's stance on this. "We did not think the Democrats would use such tactics to disrupt the debate on the senator-related amendment, which should have taken one or two days, so we agreed to put it higher up on the agenda, the source said.
The Pheu Thai-led government put important bills and amendments in a tight order on the agenda: the controversial amnesty bill on August 7; the 2014 Budget Bill on August 14, which has been halted and would be discussed again on August 23; and the senator-related amendment on Tuesday.
Pheu Thai MP Udomdej Rattanasathian, an adviser to the government whip, echoed the source's account on the lobbying by the elected senators. He said Pheu Thai might allow the Democrats and appointed senators to debate against the amendment for another day today, and possibly again next week.
Chaiyan Chaiyaporn, a lecturer on political science, said filibuster – a technique by minority MPs used to stall issues they are opposed to – was a rightful tactic and widely practised in parliaments worldwide. He said both Parliament President Somsak Kiatsuranont and Senate Speaker Nikom Wairatpanij, as the presiding speaker, lacked knowledge about such a practice and skills to maintain order.
Another lecturer, Pornsant Liangbunlertchai, said he considered the "tyranny of minority" more worrying in than chaos. While not defining the phrase coined by him, he said "political play without conscientious care" would affect the functioning of the legislative branch as a whole.
Somsak, who chatted jokingly with reporters, said he was "a bit bored" with the commotion during Monday's session, apart from "being a bit tired", but "did not have a headache".
Opposition whip chief, Democrat MP Jurin Laksanawisit, said what had disgraced Parliament was not the protests by the Democrats but the deployment of a company of riot policemen near Parliament, which he said was an intimidation of lawmakers.
Pol Maj-General Parinya Chansuriya,
— Phuket Gazette Editors
Keep in contact with The Thaiger by following our
Facebook page
.
Survey – Thais not taking sides and 66% prioritise health care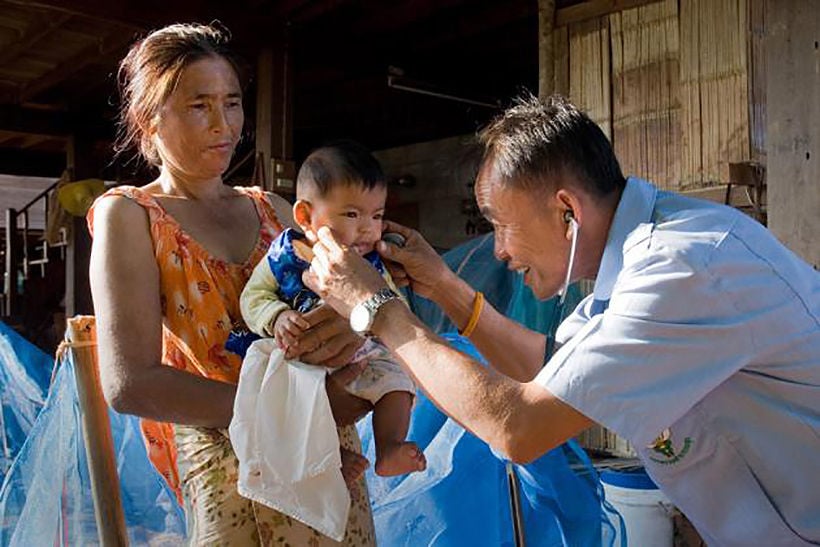 The majority of respondents to a Super Poll survey, say that they are still waiting to see where they will put their future support. For now they're saying they neither support the Government or Opposition, preferring to wait to assess their performance.
Super Poll conducted the survey on 1,069 people from a wide range of occupations nationwide between October 15–19.
The director of Super Poll, Noppadol Kannikar, says that one interesting finding was that 67.2% of respondents admitted that they prefer not to take sides, with the Government or Opposition, because both are currently under-performing and they want to wait to assess their performance.
But 16.9% of the respondents are supportive of the coalition Government, compared to 15.9% who oppose it.
On the question of Government spending, the survey showed 65.9% want quality health care as their top priority, 59.8% want good and secure jobs, 54.3% want security for their lives and property, 50.8% want increased road safety, 48.2% want government help for small and medium-size enterprises and 37.0% want government to provide them with housing.
SOURCE: Thai PBS World
Keep in contact with The Thaiger by following our
Facebook page
.
Top 10 English news sources in Thailand (2019)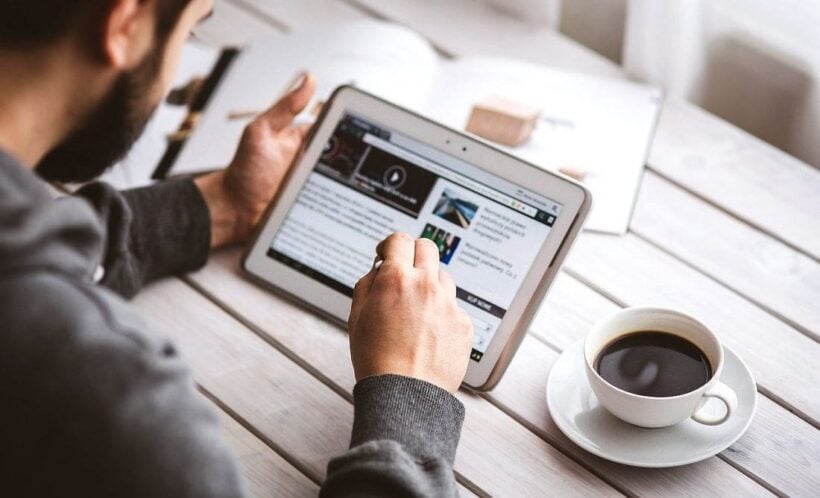 …in English, in no particular order.
This post is mainly for newbies, tourists and people-interested-in-Thailand. Locals already have their home favorite news sources. But all these Top 10 do it well, in their own way. All are trying to navigate their way through the labyrinth of modern media, some better than others, whilst punching out daily news. We think they're all stars because doing media in Thailand, in English, is a tough gig.
These are all news and information sources and the list doesn't include the myriad of excellent blogs around – a topic for another Top 10.
1. Bangkok Post
Traditional news, still delivered as a daily newspaper, but with an expansive and thorough website. It's been going since 1946 and reported on a coup or two, or three. As far as making the move into digital media is concerned, Bangkok Post is doing it better than most. Editorially it has has taken a, mostly, neutral political stance with a few exceptions. But, as newspapers go, it walks down the middle fairly reliably. It is currently the leading English language news portal in Thailand and deserves its position on top.
2. The Thaiger
Please indulge us as we put our own website and news in the Top 10. The Thaiger, only running as a national website since April 2018, remains the fastest growing English-speaking online-only news and information site in the Kingdom (according to the 'stats').
The Thaiger curates the news and chooses topics it believes will be interesting, important or newsworthy, in English, Thai and now Vietnamese too. The Thaiger bought out the Phuket Gazette's digital assets in August 2017 but now has a national and regional focus, whilst continuing to pay homage to its home turf in Phuket. Currently has the second highest readership of any English-speaking news website in Thailand.
3. The Nation
The Nation was the other major daily coming out of Bangkok, well for 48 years anyway, was a lot newer than Bangkok Post when it started up in 1971. The Nation took a more partisan line, famously turning its editorial voice against PM Thaksin Shinawatra. In latter years the paper struggled with circulation and was taken over by Sontiyan Chuenruetainaidhama, founder of conservative outlets T News and INN News. Falling circulation and advertising revenues eventual killed off the printed daily version. Final issue June 28, 2019. The Nation changed their domain name (suicidal) and continues as an online-only news source with an excellent coverage of local Thai politics.
4. ThaiVisa
Used to be the biggest and most popular news website in Thailand (in English). If it moves or breathes, you'd find the story on ThaiVisa. It's full of news copied and pasted from partners who agree to share their news on the site. It's also famous, or infamous, for its hugely popular forums where keyboard warriors dispense their opinions and wisdom on everything, usually tearing just about everything in Thailand to shreds. Whilst it was once the biggest English-speaking news website in Thailand for a decade it is now being challenged by new sources moving into the same web space. Plenty of info, a lot out of date, about visas and other snippets about living in Thailand.
Fresh, selective, well-written and a rising star in real Thai english-language journalism. An offshoot of it's much bigger Thai-language sister. To the point, original stories with a modern journalistic spark. They tend to choose their stories and provide excellent insight when they do. Original and deserving of your daily read.
6. Coconuts
Most would agree that when Coconuts started it was the best and cheekiest news blog for its time. Actually covering all of South East Asia, it's Bangkok blog was a daily log-on for most hip expats. Now they've taken the brave 'paywall' option (because people want to pay for good journalism they say) which seems to have killed off some of their web traffic but the company says they will persist with the subscription model. In our opinion it's lost a bit of its verve but it's still a healthy and reliable daily read for Thailand and the region. Singapore it its most popular location, Thailand is third.
A shameless aggregator, they copy and paste headlines and a few paragraphs with a link to the original story. Designed to rank in Google, the site is still in its early days. To avoid any copyright issues, the stories usually include a photo library 'look-a-like', instead of the real photo from the story. For all we know the entire site could be run by cleverly-coded robots.
There is no sign of a human touch anywhere. Rather than a contributor to the world of Thai journalism, the site is just a parasite using everyone else's news. Bottomline, it's nicely set up and has, well, most of the stories around Thailand, all in one neat package.
Chiang Rai Time is a local website that is regularly updated, nicely laid out, aggregates most of the main international stories and has plenty of local news relevant to the residents of northern cities of Chiang Rai and Chiang Mai. You may notice a similarity with The Thaiger as they used the same WordPress theme – we'll take it as a compliment. There's also Chiang Mai City Life which is a bit less 'newsie' and has plenty of northern lifestyle info in addition to the local news.
Whilst the rest of Thailand does things one way, Pattaya does things differently, in every aspect, including its media. But The Pattaya News does a better job than most with daily content, some original, and translating stories from Thai media. Easy to navigate, clear and readable, unlike a lot of others!
10. Thai PBS World
A government news agency but has demonstrated its independence over the years. As a website it's had more face-lifts than Joan Rivers but remains solid, reliable and surprisingly (especially as it's run by a quasi-military government) unbiased. Also tends to cover stories the other news sources don't.
Keep in contact with The Thaiger by following our
Facebook page
.
Thai app will ease expat immigration woes and make 90 day reporting simple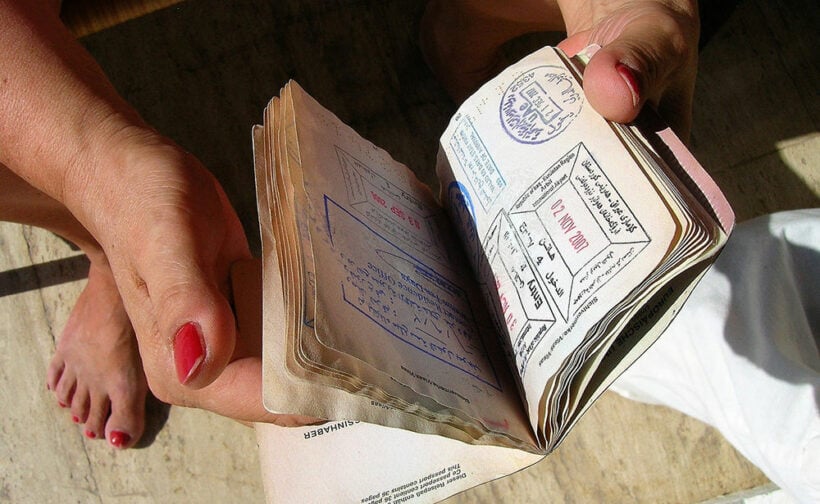 The "OSS Foreigner" app is coming, and you will be able to use it for 90 day reporting, according to the Secretary-General at the office of the PM.
Dr Kobsak Pootrakool says the planned app can be used for all immigration reporting, including 90 day reports, adding that typing in the required data and uploading a selfie will accomplish the same result as filling out paperwork at the local immigration office but without having to make the trip there.
Dr Kobsak has been given responsibility for sorting out the TM30 debate and says the immigration app, called OSS Foreigner, is nearly complete and should make all those who live and work in Thailand feel more welcome and make compliance easier and more convenient.
The TM30 form, and its companion, the TM28, have been a source of expat displeasure over the past five months since the immigration department decided to enforce a little-used 1979 law that required foreigners to report their whereabouts if they had stayed overnight at an address different from their registered address.
This latest move comes as part of a wider program to make Thai public services more efficient, with Dr Kobsak making the announcement while outlining plans for all Thai government departments to embrace digital technology by as early as 2022. Meanwhile, the Deputy PM Somkid Jatusripitak is championing a programme to improve Thai public services for both Thai citizens and foreigners.
"The government's new approach to IT and digital technology is designed to deliver a smarter, easier service as part of the Thailand 4.0 economic model."
SOURCE: The Pattaya News
Keep in contact with The Thaiger by following our
Facebook page
.