Medicinal marijuana by next year in Thailand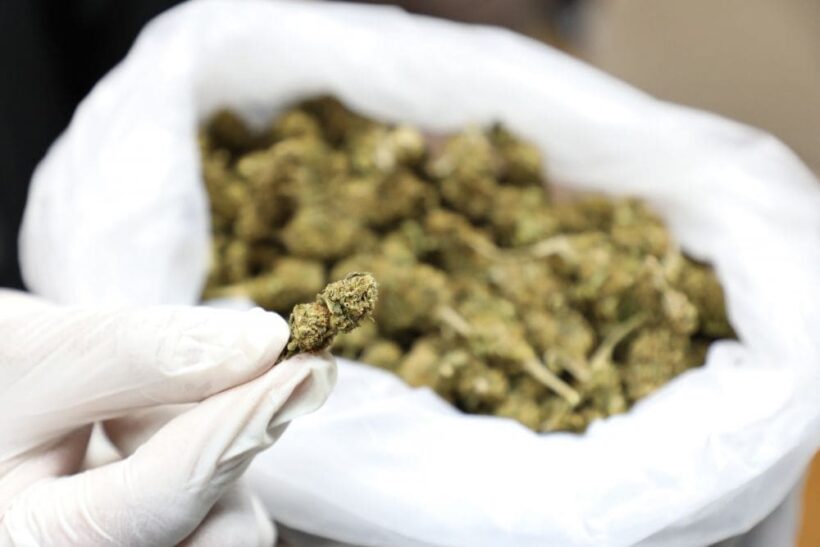 Thailand's Governmental Pharmaceutical Organisation (GPO) is starting researching to develop medicines from marijuana in acknowledgement of evidence that the outlawed substance has health-enhancing properties. It is also seeking to initiate a legal amendment that would permit cannabis for medicinal use, possibly by May next year.
Recreational use will remain illegal.
GPO chairman Dr Sopon Mekthon yesterday says that with the prospect of marijuana being legalised in certain circumstances, his organisation had begun working with the Food and Drug Administration (FDA) and Narcotics Suppression Bureau to launch a research project on developing and mass-producing medicines from marijuana.
The Narcotics Suppression Bureau has already given 100 kilograms of seized marijuana to the GPO as raw material for their research.
Sopon says Thailand has the potential to be a world leader in the development and production of cannabinoid medicines, which would enhance the efficiency of medical care and treatments in many patient groups. Exporting high-priced medical cannabis extracts could also yield the country sizeable profits.
"Despite marijuana still being considered a harmful drug, its medicinal benefits are widely accepted and it is also scientifically proven that marijuana contains many medicinal compounds that can efficiently treat the side effects of chemotherapy, chronic pain, muscle spasticity and epilepsy," Sopon said.
"As a preparation for the decriminalisation of medical marijuana, GPO's research team is now working on a research project to produce a medical cannabis extraction prototype in the form of a cannabis oil sublingual drop, which will be the initial ingredient for drugs production and can also be used as a substrate for further medicine development."
Sopon estimates that the research team would be able to extract 10 to 15 litres – or 18,000 bottles – of concentrated cannabis oil from the first 100 kilograms of marijuana.
He says the GPO expected to produce the preliminary results of its research by the end of this year.
It is estimated that the research team will better understand the quality, cannabinoid substances, and unique medicinal properties of marijuana through various regional sources. These breakthroughs will allow the GPO to assess the feasibility for upscaling the medicine development to clinical trial level and further plan for commercial production.
GPO managing director Dr Withoon Danwiboon revealed that if the outcome of the research indicated hopeful signs for medicine development and commercial production of new medical products, his organisation planned to expand production to an industrial scale.
"Initially at this stage, the main base for medical research and development on marijuana remains at our head office in Bangkok," Withoon said.
"In the next step, for increased production scale and research project expansion, we plan to develop a special facility for the entire chain of cannabis medicine development and production at our land plots in Chon Buri."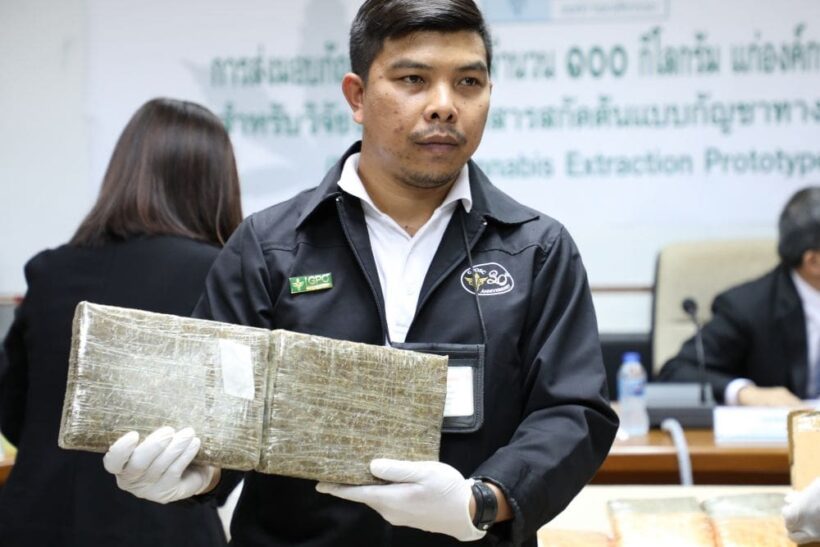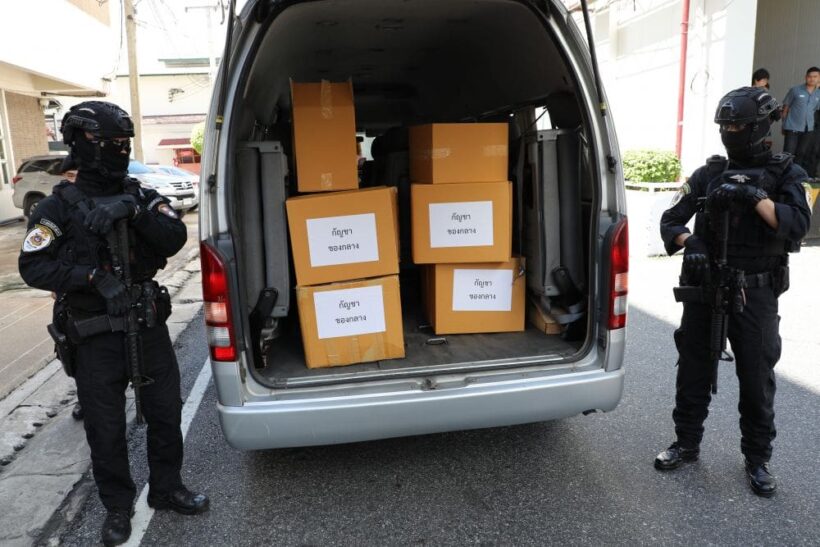 STORY: The Nation


Are you considering a medical procedure abroad? With Thaiger Medical you can research hospitals and doctors, choose a destination in Thailand or abroad, and book an appointment today.

Read more headlines, reports & breaking news in Thailand. Or catch up on your Thailand news.

New WHO world road death report – Thailand drops to number 8 but still high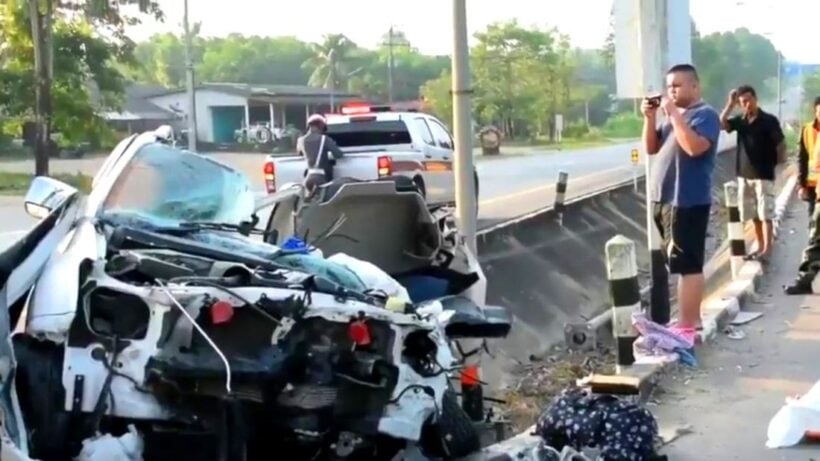 Thailand's roads remain some of the deadliest in the world. But the Kingdom has dropped from its previous number two position to number eight, behind a collection of backwater African states and other undeveloped countries.
A new report by the World Health Organisation shows that the road safety situation in Thailand hasn't improved. The shocking news is outlined in a the WHO report, Global Status Report on Road Safety 2018,
The report indicates the death rate per 100,000 population in Thailand was 32.7. This ranks Thai roads as at least the deadliest in ASEAN and amongst the deadliest in the world.
Only seven other nations fared worse than Thailand, while the countries with the highest road traffic death rate per 100,000 population were Liberia, Saint Lucia, Burundi and Chad.
The report, compiled using data from 2016 from 175 countries, shows that Europe has the safest roads with 9.3 deaths per 100,000 population. The African continent had the worst rates.
The report shows that there is an average of 22,491 people killed on Thai roads every year. South east Asia, where motorcycle-related deaths account for 43 percent of the total road toll, had an average of 20.7 deaths per 100,000 population.
Globally, the report found that the situation regarding road traffic deaths is worsening, with someone killed in a road accident every 24 seconds somewhere in the world.
The WHO road death Hall of Shame…
1. Liberia – 35.9 (per 100,000 people)
2. Saint Lucia – 35.4
Equal 3. Burundi and Zimbabwe – 34.7
Equal 4. Democratic Republic of Congo and Venezuela (Bolivarian Republic of) – 33.7
5. Central African Republic – 33.6
6. Thailand – 32.7
7. Burkina Faso – 30.5
8. Namibia – 30.4
9. Cameroon – 30.1
10. Mozambique – 30.1
Floating clinic opens in Kanchanaburi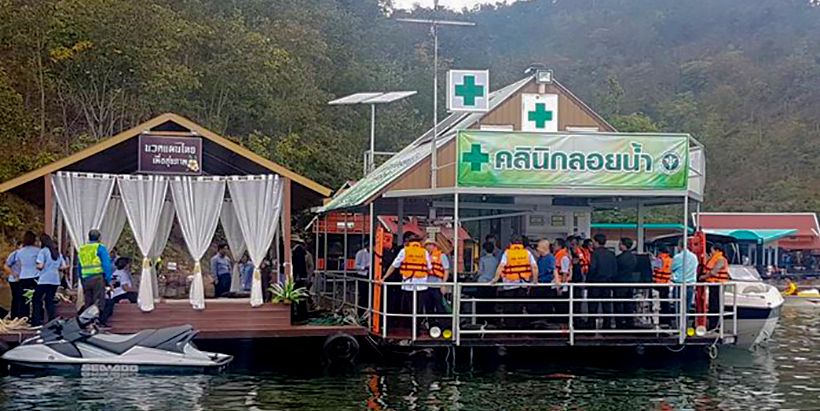 PHOTO: Pattaya Mail
Last week saw residents and visitors to Srinakaring Dam in Sri Sawat district, Kanchanaburi, in Thailand's west, witness the first day of operations of a new floating medical unit.
The Bangkok Post reports that the dam is a huge tourist magnet which attracts 800,000 tourist a year in an area where 140 businesses operate and over 600 towing rafts reside. Due to reports of accidents (sometimes with fatal results) the Public Health Ministry's Health Region 5 came up with the 'floating clinic'.
The clinic boasts a solar cell power system able to function during power outages, as well as modern and efficient communications systems in case of emergencies. The floating clinic is equipped with beds for check-ups, respirators, medical supplies and basic lifesaving equipment.
The project will provide help to tourists and locals in case medical attention is required. Depending on the severity there are referral vessels such as jet skis and speedboats available for quick access to local hospitals, with helicopter landing pads planned for the near future.
SOURCE: The Bangkok Post 
Top 10 most popular Asian cities 2018 – Agoda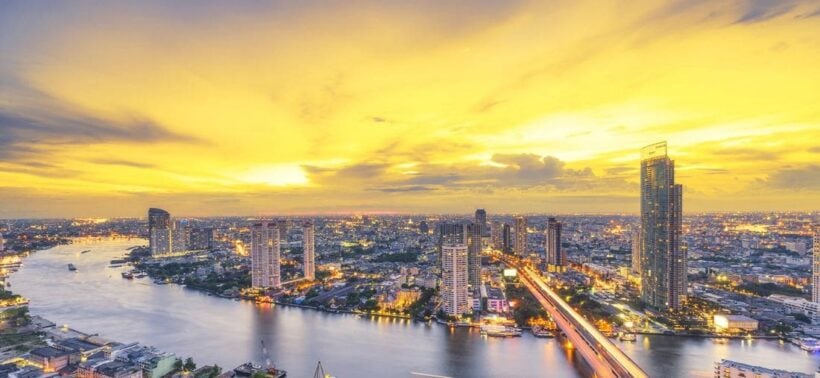 Bangkok ranks on top of the list of most-visited Asian city tourist destination for 2018. This is from Agoda, a fast-growing online travel booking platform. With millions of online bookings each year they have the data to back up their findings.
Other cities in the top 10 include Tokyo, Kuala Lumpor, Hong Kong, Osaka, Taipei, Seoul, Singapore, Bali and Pattaya.
Agoda says both Thai and foreign tourists would normally lodge in Bangkok for a night or more before continuing to the other destinations.
Agoda also reported that Thailand was placed second after Japan among Asian countries most visited by tourists because of the country's rich cultural and historical tourist attractions, clean beaches and world-class cuisine.
The 10 most popular cities among Thai tourists are Bangkok, Pattaya, Chiang Mai, Hua Hin, Phuket, Tokyo, Khao Yai, Chon Buri, Krabi and Chiang Rai.
The most-favoured country for sight-seeing among Thai tourists is Japan followed by Singapore.