Border agreement reached by Thailand and Cambodia; Burma and Thailand economic co-operation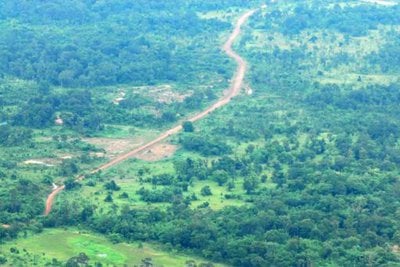 PHUKET MEDIA WATCH
– Thailand news compiled by Gazette editors for Phuket's international community
Agreement reached to withdraw troops from border
The Nation / Phuket Gazette
Thailand and Cambodia agreed yesterday to comply with the International Court of Justice (ICJ) order to withdraw troops from the disputed border area near the Preah Vihear Temple following a meeting of the General Border Committee.
Both sides have also agreed to set up a Joint Working Group to work towards complete troop pullout from the provisional demilitarized zone (DMZ) determined by the ICJ, according to China's Xinhua news agency.
The meeting was chaired jointly by Defense Minister General Yuthasak Sasiprapha and his Cambodian counterpart Tea Banh. A joint statement issued after the meeting said the group would work for a complete and simultaneous redeployment of the two countries' military personnel from their current positions in the DMZ "at the earliest" in a transparent manner under the watchful eyes of Cambodian, Thai and Indonesian observers.
The Joint Working Group will comprise representatives designated by each side and convene a meeting at the earliest date, it said, adding that Thailand had agreed to host the first meeting.
Both sides have also agreed to cooperate on clearing landmines in the DMZ, which covers some 17 square kilometers near Preah Vihear.
The court's injunction is pending an interpretation of the ICJ's 1962 ruling, requested by Cambodia to clarify whether the land in the vicinity of the temple comes under Cambodian sovereignty. In 1962, the court ruled that the temple is situated in Cambodia, but Thailand argued that it owns the area adjacent to Preah Vihear.
The withdrawal will take place in the presence of Indonesian observers, according to the AFP news agency.
Thailand does not dispute Cambodia's ownership of the World Heritage-listed temple, but both sides claim some of the surrounding area.
Tension had been increasing between Cambodia and Thailand since Unesco awarded Preah Vihear World Heritage status in 2008.
The tension escalated in February 2011, when at least eight people were killed in several days of fighting.
Yingluck focuses on economic benefits
Phuket Gazette / The Nation
Prime Minister Yingluck Shinawatra has sidelined democratization and instead placed economic interests at the core of bilateral relations between Thailand and Burma.
Her Cabinet is expected to fully endorse the Dawei special economic zone project and an energy deal.
Yingluck's meeting with Burma's democracy icon Aung San Suu Kyi on Tuesday to highlight political reform in the military-dominated country was also aimed at raising the profile of Thailand's first female prime minister.
Yingluck became not only the first Thai PM but also the first head of government to formally meet Nobel Laureate Suu Kyi.
The Burmese government deserves some credit for its openness in allowing the meeting, which gave Yingluck the chance to praise and respect the role of Aung San Suu Kyi as a democratic leader.
Former premier Thaksin Shinawatra claimed it was he who had paved the way for the meeting of the two ladies.
Rangoon-based analysts said the meeting did not yield any significant outcome on political reform in Burma or for bilateral relations between the two countries. Other than being a woman, Yingluck has nothing in common with Aung San Suu Kyi in terms of political struggle, they said. On the other hand, the meeting was good for Yingluck as Aung San Suu Kyi could become an inspiration for her to fight for real democracy in Thailand.
Political reform and democratization in Burma are not high on the agenda of the current Thai government in building relations with this neighboring country. What Yingluck really pushed in her discussions with Burma's President Thein Sein earlier in Naypyidaw was economic cooperation in the Dawei special economic zone and in energy.
Yingluck was in Burma early this week for the 4th summit of Greater Mekong Subregional (GMS) economic cooperation. She was accompanied by Foreign Minister Surapong Towichukchaikul and Energy Minister Pichai Naripthaphan who focused on energy cooperation.
Pichai said yesterday in Bangkok that he was successful in clinching a deal with his Burmese counterpart Than Htay for an on-shore petroleum resource in Block M9 near Naypyidaw and offshore Block M3 in the Gulf of Martaban, north-east of Phuket, often described as an arm of the Andaman Sea.
Meanwhile, Surapong said the Cabinet would be soon endorsing the energy project and the Dawei economic zone project, which would be linked to the western part of Thailand.
The Dawei project, run by construction firm Italian-Thai Co, would be a special economic zone. It would include a deep sea port, and an industrial estate to become the 'western gate' of Thailand to the Indian Ocean as well as Burma's port to the Pacific via the East-West Corridor of Thailand, Laos and Vietnam.
Surapong, together with the ministers of finance, energy, industry and transportation, will visit the Dawei project early next month to help speed up development.
Yingluck and her ministers' moves closely followed those of Thaksin, who was in Burma a few days ahead of the visit by his sister.
A Burmese source said Thaksin flew directly to Dawei to see the project, in which he was likely interested in having some stake.
The former premier was also aware of the Thai government's deal on the petroleum resource.
However, Yingluck said her government had nothing to do with Thaksin's moves and his personal business deals.
The Thai government has negotiated directly with the Burmese government under a legal framework, and not for the personal interest of anybody, she said.
Asked if the energy deal with Burma would benefit only the government's cronies, Yingluck insisted that she represented the government of Thailand and has not negotiated for personal interest.
Asked about Thaksin's claim that he had paved the way for the government in its negotiations with Burmese government, Yingluck said her Cabinet did not reject good things but the decision would be made by her Cabinet under legal procedure.
— Phuket Gazette Editors
Keep in contact with The Thaiger by following our Facebook page.
Never miss out on future posts by following The Thaiger.
Thailand News Today | Pollies in jail, Covid originated in Thailand? | Feb 25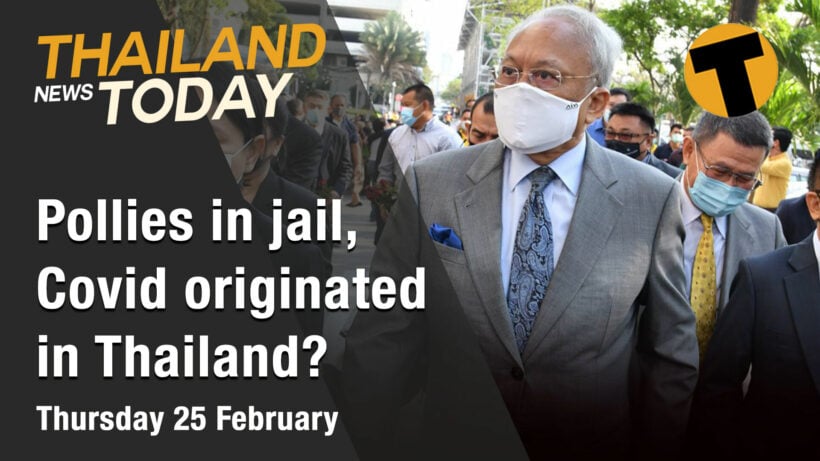 Today on Thailand News Today, a number of government ministers have ended up in jail, the vaccines are about to roll out but experts say the injections are not the end of the pandemic, and A Pattaya motorbike taxi driver is being accused of attacking a Chilean national. We've also get a special report on the channel about accusations that surfaced this week that Covid 19 may not have started in Wuhan at all, but in Thailand. That's all coming up now on Thursday's Thailand News Today.
A number of government ministers have been jailed for their part in protests against the government of Yingluck Shinawatra that crippled Bangkok and ultimately led to the 2014 military coup. Yesterday, the Criminal Court handed prison sentences to 29 former members of the People's Democratic Reform Committee, some of whom were serving as MPs in the current Chan-o-cha administration.
Police have shut down a network of online casinos in raids that took place across 7 provinces, with 19 suspects arrested, and cash and other goods seized. In total, 8 online casino networks in 7 provinces have been shut down, with police apprehending 19 out of a total 22 suspects.
A specialist in infectious diseases at the Faculty of Medicine of Bangkok's Chulalongkorn University says the arrival of vaccines does not mean it will automatically be safe to re-open to foreign visitors. Thira Woratanarat says opening the borders too soon will only put Thailand in more danger, pointing to a lack of data on the efficacy of vaccines against transmission.
The Thai Ministry of Public Health is being praised after seemingly doing an about face over whether Bangkok's Chatuchak Weekend Market could be the source of Covid‐19. After health officials denied that the World Health Organisation was investigating the market, a recent Facebook live press conference saw the Ministry acknowledging that unregulated wildlife trades may endanger public health.
A Pattaya motorbike taxi driver is being accused of attacking a Chilean national, leaving his nose broken and face bloodied. The 24 year old Salvatore Chilean, filed a report to the Pattaya City Police at around 2am this morning after saying he had left a nightclub on Pattaya's Walking Street after it had closed.
Keep in contact with The Thaiger by following our Facebook page.
Never miss out on future posts by following The Thaiger.
Canadian Embassy to help Thailand recruit English teachers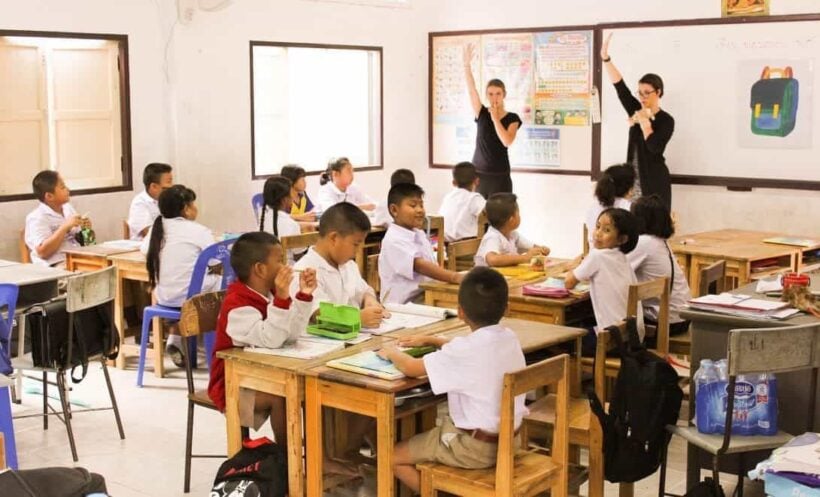 Thailand officials want more native speaking English teachers and plan to recruit more than 10,000 English teachers for 300 schools to improve English proficiency among Thai students. To help draw in potential teachers, the Education Ministry is teaming up with the Canadian Embassy in Thailand.
Teachers will be placed in schools once the pandemic has eased. Recruitment for the plan is expected to be completed by May, according to Education Minister Nataphol Teepsuwan. He says the Cabinet has approved an agreement between the ministry, embassy and the Thai-Canadian Chamber of Commerce for the recruitment plan.
The ministry plans to focus on teaching language in early levels of education because young students are at a suitable age for building communication skills, Nataphol says. Teachers will be either native English speakers or Thai teachers who hold an English degree, according to Nataphol.
Along with 10,000 English teachers, the Cabinet also plans to recruit 10,000 Chinese teachers. Teachers will also receive training.
SOURCE: Bangkok Post
Keep in contact with The Thaiger by following our Facebook page.
Never miss out on future posts by following The Thaiger.
Police officer arrested for allegedly stealing grenade launcher and other weapons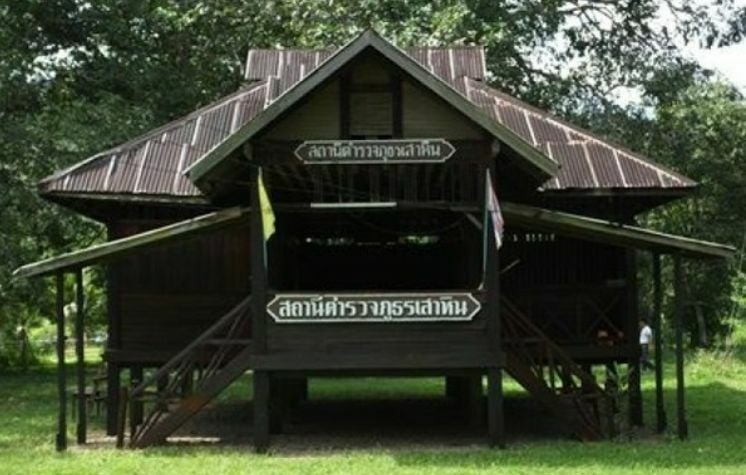 A police officer was arrested for allegedly stealing a M79 grenade launcher and other weapons from a police station armoury in Mae Hong Son, a province in Northern Thailand bordering Myanmar. Police say officer Santichai Luerat planned to sell the guns and ammunition to a buyer who would then sell the weapons to members of an ethnic minority across the border in Myanmar.
Sao Hin Police Station commissioner says he noticed a number of weapons were missing from the station's amoury – a M79 grenade launcher, 9 guns, 21 rifles and a flak jacket. A video recorder was also stolen, police say. Police have confiscated 4 of the stolen guns, 6 rifles and the flak jacket, but the rest of the weapons are still missing.
Santichai is an officer from the Kong Koi Police Station and lives near the Sao Hin station. Reports do not say what charges the officer faces or if he was transferred from his post. Police are still investigating and searching for the missing grenade launcher, guns and rifles.
SOURCE: Nation Thailand
Keep in contact with The Thaiger by following our Facebook page.
Never miss out on future posts by following The Thaiger.