Anti-government rally a victory for progressive Thais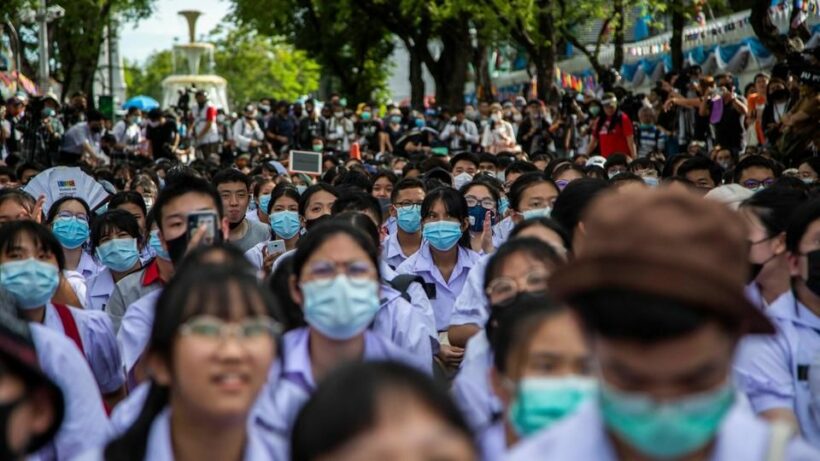 An important figure in Thailand's Progressive Movement says the anti-government rally this weekend is a victory for Thais pushing for democracy in the Kingdom. Yesterday's rally, the largest yet in the anti-government demonstrations that started in July, attracted up to 30,000 people although Thai security officials put the number around 18,000. Either figure makes the protest the biggest so far and punctuates the government's headache about how to work around or respond the demands.
Thanathorn Juangroongruangkit, a fierce opponent of the military, and past leader of the now disbanded Future Forward Party (which attracted the third highest vote of any party in last year's elections) reacted by saying the protesters have succeeded in making Sanam Luang, the site of the current rally, the "people's ground." The ceremonial site is a large area adjacent to the Grand Palace and the name means "royal ground." It's historical significance is one of traditionally being used for royal activities, but Thanathorn says that its meaning has changed as it is now being considered a public place thanks to the recent protests. He called for those to "walk together" to petition for democracy.
"The past 14 years have been a failure for Thailand."
The 2006 Thai coup d'état took place on September 19, 2006, when the Royal Thai Army staged a coup against the elected caretaker government of then-PM Thaksin Shinawatra.
Thanathorn's MP title was taken away last year after continually placing blame on the 2006 military coup, saying the nation's problems were largely due to the coup and has pushed for the constitution to be reformed. He was the leader of the Future Forward Party which was disbanded by the Constitution Court earlier this year, which has been a contributing factor to the widespread anti-government protests in Bangkok.
The student led rally started yesterday and was held at Thammasat University's Tha Prachan campus despite not receiving permission from university officials to hold the rally. Protesters broke open the gate to the field and flooded the area, making it the largest anti-government rally to be held since the last military coup in May 2014.
SOURCE: Thai PBS World
Want more from the Thaiger family?
📱 Download our app on Android or iOS for instant updates on your mobile
📧 Subscribe to our daily email newsletter
👍 Like/Follow us on Facebook
🔔 Subscribe to or Join our YouTube channel for daily video updates
Confirmation of Deputy Minister despite conviction draws derision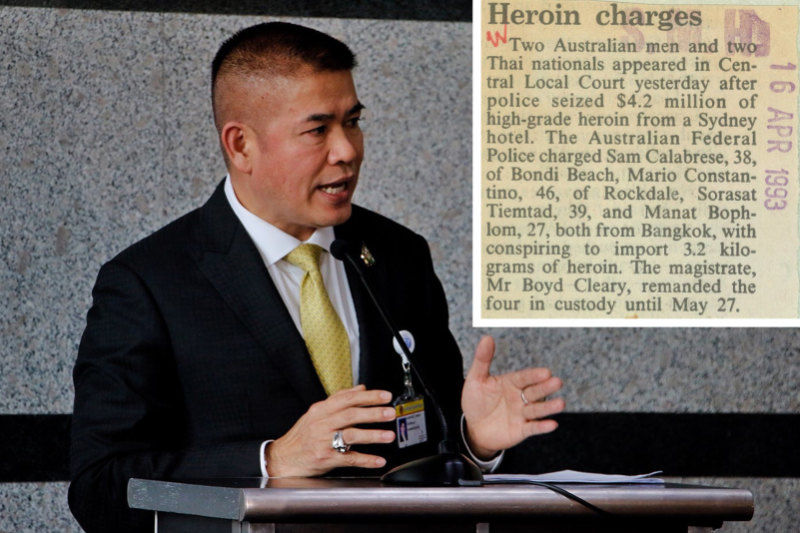 Though not unexpected, the decision yesterday to allow Deputy Agriculture Minister Thammanat Prompow to keep his status in spite of an Australian drug conviction in the 1990s still drew plenty of outrage and backlash. In what some called Thailand's lowest point, allowing the minister to keep his post may set a damning precedent regarding Thailand's international obligations such as extradition and recognizing the laws of other countries.
Many argue that allowing a convicted criminal abroad to hold public office in Thailand may damage Thailand's international reputation. Political scientists point to the verdict of the Constitutional Court yesterday as undermining Thailand's legal system and validating loopholes available to the rich and powerful, especially in government.
The controversial deputy minister has been under scrutiny before his conviction, with a no-confidence motion failing last year in Parliament, but his infamy has not seemed to hamper his popularity. He has managed to maintain popularity amongst voters, even being put to work campaigning in the north of Thailand for the Palang Pracharat Party of which he is a member. With success in that region, he continued his advocating in the south, drawing a victory in March in Nakorn Sri Thammarat.
Still, controversy persists and online Thai people raged and mocked the lack of justice. The deputy minister had defended the heroin smuggling conviction by claiming "it was flour" and the online community turned that phrase into a viral hashtag. Online commentators posited that his confirmation opens the floodgates for all sorts of convicted criminals abroad to run for public office in Thailand as if what is done outside of the country doesn't count domestically.
One commenter even mentioned this corruption as a reason that a new Facebook group for Thai people interested in moving abroad saw over 850,000 members join when it was launched.
The ridicule of the decision to allow confirmation of the deputy minister despite his conviction comes with melancholy, however, as the Thai population employ dark humour to cope with the feeling that nothing can be done about the corruption of those in power.
Changing anti-drug campaign slogan "let's fight against drugs" to say "let's sell drugs", making references to the "say my name" phrase on TV's Breaking Bad, and political cartoons paraphrasing the tourism slogan of Las Vegas to "what happens in Australia, stays in Australia" have been popularly shared online.
SOURCE: Thai PBS World
Want more from the Thaiger family?
📱 Download our app on Android or iOS for instant updates on your mobile
📧 Subscribe to our daily email newsletter
👍 Like/Follow us on Facebook
🔔 Subscribe to or Join our YouTube channel for daily video updates
Diplomatic spat between China and Australia, Chinese suspend economic dialogue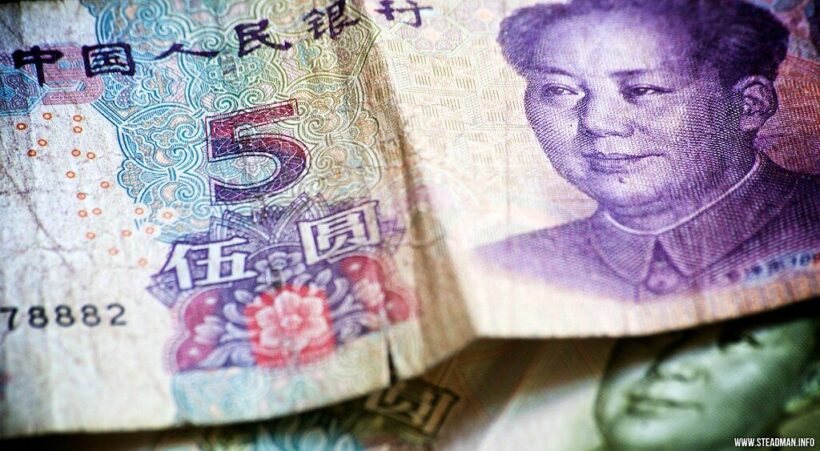 A diplomatic spat between China and Australia has the Communist State suspending all economic dialogue "indefinitely" between the 2 countries as of today. A statement by China's National Development and Reform Commission detailed some of the reasoning behind the move, which is under the China-Australia Strategic Economic Dialogue.
"Recently, some Australian Commonwealth Government officials launched a series of measures to disrupt the normal exchanges and cooperation between China and Australia out of Cold War mindset and ideological discrimination."
But the statement didn't elaborate on what specific actions prompted the suspension, however, it most definitely signifies the growing tensions between the 2 countries. Back in 2018, Australia became the first country to ban the Chinese tech giant of Huawei from its 5G network. And, as Covid-19 ravaged the world, Australia called for an independent investigation into its origins. China responded by restricting trade between the nations.
Last December, Australia's federal parliament granted veto power over foreign deals by states amid worsening diplomatic relations with China, which has handed down trade sanctions on Australian exports.
Australia, has also refused to sign agreements on directly participating in China's new foreign policy initiative, which previously was agreed upon by Australia's trade minister to cooperate with third-party countries in Belt and Road projects. In April, Canberra cancelled 2 of those projects struck by the state of Victoria, which prompted a warning from the Chinese embassy that bilateral ties would get worse. Just this week, Reuters reported that Australia was reviewing a 99 year lease of a northern port to a Chinese firm.
But Atilla Widnell, the managing director of Navigate Commodities says trade won't be affected.
"We believe the iron ore trading relationship between Australia and China will remain ring-fenced in relation to current political tensions between the two nations. This is a co-dependent relationship whereby either party cannot survive without the other."
Today has seen the Australian dollar nosedive, reaching as low as $ .7701 to the US dollar, compared to yesterday's $.7747.
SOURCE: Reuters
Want more from the Thaiger family?
📱 Download our app on Android or iOS for instant updates on your mobile
📧 Subscribe to our daily email newsletter
👍 Like/Follow us on Facebook
🔔 Subscribe to or Join our YouTube channel for daily video updates
Thammanat Prompow is cleared to continue serving as an MP and cabinet minister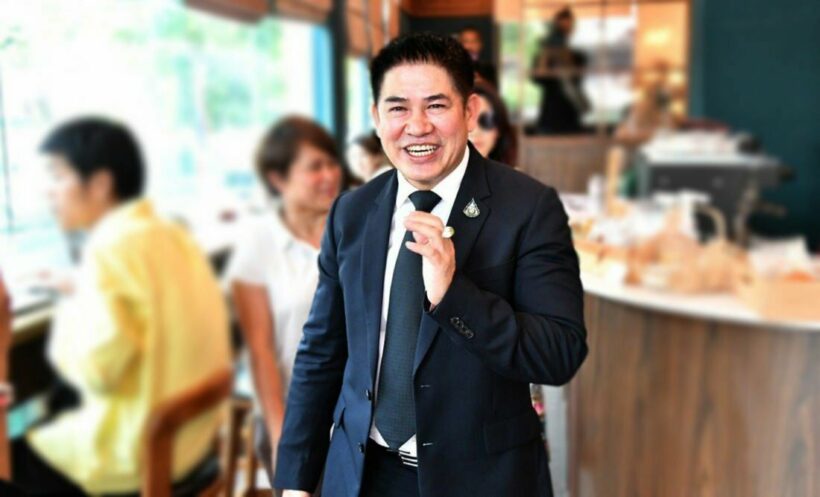 Deputy Agriculture Minister, and Palang Pracharat 'fixer', Thammanat Prompow, has been cleared by a Thai court to continue to hold office in Thailand despite his previous heroin trafficking charges in Australia in 1993.
The Court maintained that, as the case was tried in another country other than Thailand, his conviction has no bearing on his standing as a member of parliament in Thailand. That same standard doesn't hold for foreigners who enter Thailand with foreign court convictions, which are used to deny them entry.
55 year old Thammanat Prompow (also spelt as Prompao) has now been cleared to continue serving the Cabinet of the Palang Pracharat coalition government.
Fending off a censure motion in the Thai parliament last year Mr. Thammanat claimed, amongst other things…
"The thing the police and authorities in the state of NSW said was 3.2 kilograms of heroin, it was flour."
His claims differ from the lab tests conducted on behalf of the convicting Court by the Australian Government Analytical Laboratories who were asked to analyse 3 kilograms of white powder that had been seized as evidence in the cases. The analyst was Phillip McKay who tested for "colour and solubility, chromatography and spectrometry".
The tests showed that the powder was "impure heroin hydrochloride and at 74% purity amounted to a touch over 2.3 kilograms of heroin".
The Australian Sydney Morning Herald and The Age, both Fairfax Media papers, reported in 2019 that Mr. Thammanat had pleaded guilty and accepted a 6 year jail term for "conspiring to import heroin" from Bangkok to Sydney. After serving 4 years he was deported back to Thailand. At the time he had the name 'Manat Bophlom'.
In 2019, Mr. Thammanat, then serving as an MP under the Prayut Chan-o-cha government, strenuously fended off a censure motion against him and denying the serious allegations against him.
Mr. Thammanat, despite his tenuous grip on the facts relating to his 1993 drug trial in Australia, has also been able to shake off his political past as an MP in the opposition Pheu Thai party.
In the 2014 general election he ran for a seat in the lower house as a Pheu Thai Party candidate, the party led by Yingluck Shinawatra. That election was declared "invalid' when the NCPO, under the leadership of General Prayut Chan-o-cha, seized power in May, 2014. Thammanat was ordered to report to the military-led National Council for Peace and Order at the time. 4 years later he joined the Palang Pracharath Party.
Opposition MP Teeratchai Panthumas, from the Move Forward Party, noted the Thai constitution states that a person is unable to serve as an MP or a cabinet minister "if previously sentenced to jail for a drug-related offence".
Pichai Naripthaphan, Pheu Thai's deputy leader, is quoted in Thai Enquirer…
"…having a person associated with drugs to hold on to a cabinet position is disgraceful. It shows the low level of standard in the current government and the country because this would not happen abroad."
Two weeks ago it was rumoured that Thammanat Prompow would be given responsibility to oversee the government's coordination of Covid services and programs in Thailand's southern provinces.
The Democrat Party balked at the prospect, threatening to walk away from the government coalition. The government backed off from that idea and the Democrats re-affirmed their support to remain in the coalition.
SOURCE: Thai Enquirer | Sydney Morning Herald
Want more from the Thaiger family?
📱 Download our app on Android or iOS for instant updates on your mobile
📧 Subscribe to our daily email newsletter
👍 Like/Follow us on Facebook
🔔 Subscribe to or Join our YouTube channel for daily video updates