Mystery of beached 'Elysion' solved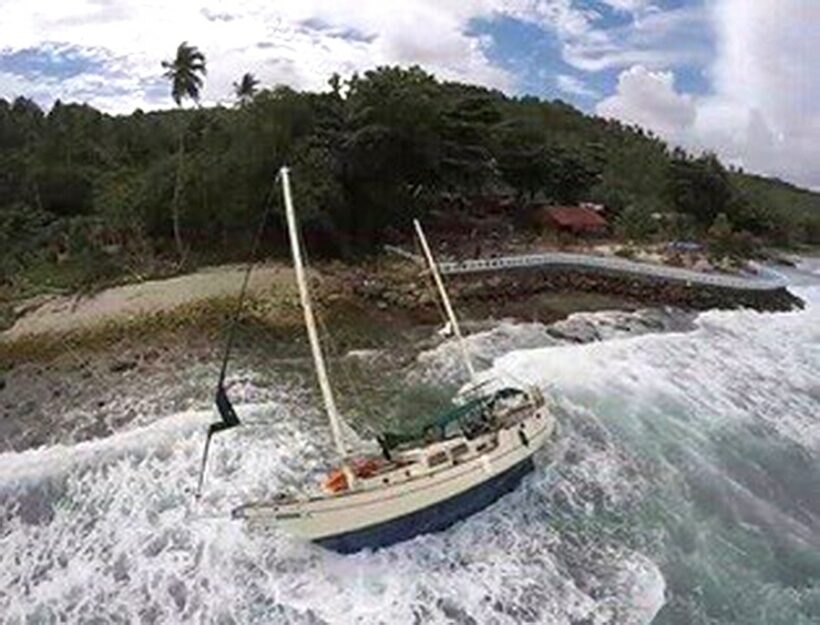 The mystery of the boat beached on an Aceh beach (original post below) has been solved with this message from the man who was aboard the yacht when the decision was made to abandon it….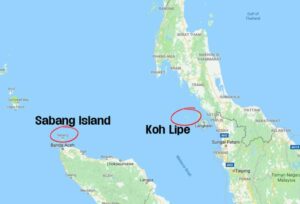 "I sailed 'Elysion', a Belgian registered yacht, from Phuket (Thailand) to Langkawi, Malaysia but had to abandon the vessel about 40 nautical miles west from Koh Lipe on 1/1/2018 due to several failures (broken boom, engine failure, broken backstay, etc). I was safely rescued by a passing cargo ship."
Paul Van Isacker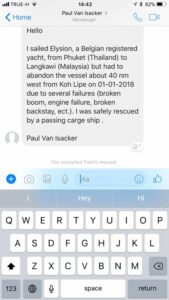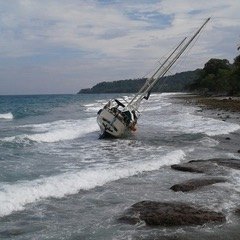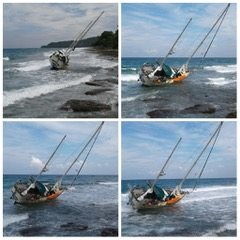 Yesterday's Facebook alert…
Appears that 'Elysion Phuket' has made its way across the Andaman Sea and found a new resting place on an Aceh beach in Indonesia. Do you know the owner?
"Anyone missing a yacht.? Because in my area (weh island, sabang, aceh, indonesia) found a yacht without peoples aground off the beach.
The name of yacht "ELYSION PHUKET" , with a small Thailand country flag hanging on the mast. Here I send a detailed photo of his yacht.
Please help us.!
iis dodent (Iskander)
[email protected]"
Keep in contact with The Thaiger by following our
Facebook page
.
Never miss out on future posts by
following The Thaiger
.
Letter calling for Thai PM's resignation signed by over 1,000 academics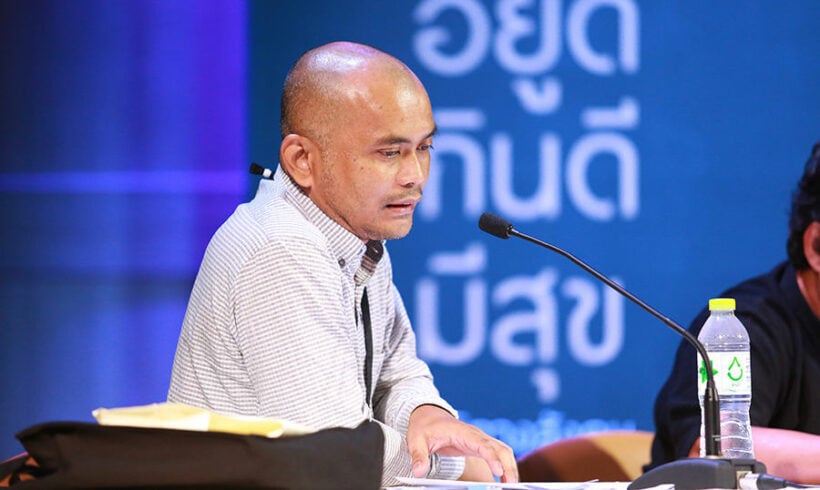 A petition calling for the resignation of Thai PM Prayut Chan-o-cha, has been signed by up to 1,118 academics and delivered to Government House. The petition was created by the Thai Academic Network for Civil Rights. Nation Thailand reports that a group of university lecturers and students have marched to Government House to deliver the letter. They include Anusorn Unno, anthropology lecturer at Thammasat University, and Thamrongsak Petchlertanan, a lecturer in Political Science at Rangsit University.
In the letter, academics slam the government's clampdown on an October 16 rally in Bangkok, when police used water cannons, allegedly laced with blue-dyed chemical irritants, to disperse protesters at the Pathumwan intersection.
Anusorn claims the action injured several people and only served to ignite further anger at the government. He is calling on the administration to refrain from violence when dealing with protesters, to stop the gagging of government critics, put an end to laws that infringe on freedom of speech, and to cede to the protesters' demands.
Those demands are outlined in a 10-point manifesto and include the PM's resignation, the dissolution of parliament, and a call for fresh elections. The manifesto appeared at a protest in early August and has since provided a consistent 'script' for the protest movement. Protesters are also calling for a re-write of the 2017 Thai Charter (Constitution) and for reforms to the role of the Thai Monarchy.
SOURCE: Nation Thailand
Keep in contact with The Thaiger by following our
Facebook page
.
Never miss out on future posts by
following The Thaiger
.
Khao San Road evolving, all ages daytime event planned for Halloween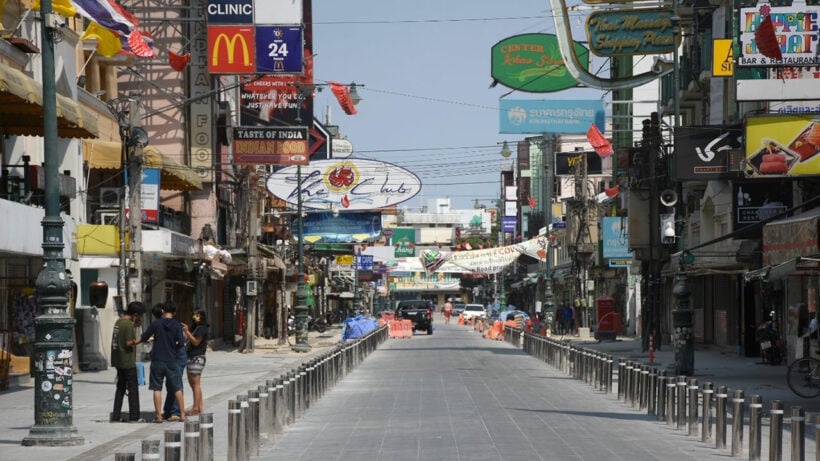 Bangkok's iconic Khao San Road now looks very different as Thailand emerges from the local coronavirus outbreak. Not only are the backpackers gone from the "backpacker mecca," but the road in Bangkok's Banglamphu neighbourhood has gone through a make-over. Now, Bangkok officials plan to hold events for "all ages" during the daytime during Halloween. Chaos can still be expected at night.
During the pandemic, 48.4 million baht was poured into a revamp of the "tatty" Khao San Road, improving the drainage system and levelling out the road and sidewalk. There's now designated space reserved for emergency vehicles. While many bars have reopened, they now mostly cater to a local Thai customer base rather than foreign backpackers. Well, that's for now anyway.
Now, the Bangkok Metropolitan Administration wants to draw people to the popular street again and are holding a daytime Halloween event called "Sawasdee Khao San". The event will start from as early as 9am on October 30 and 31 with activities like a drawing competition, Thai arts and music performances, an exhibition on Khao San Road and lots of food. A costume competition will also be held (or "helled") on Halloween.
Bangkok governor Aswin Kwanmuang says in addition to encouraging tourism after the pandemic, they want to promote "Modern Thainess," but he did not go into detail about what exactly that means. It doesn't quite sound like Khao San's earlier reputation as a "rite of passage" for backpackers with grungy bars and exotic street food like 'scorpion on a stick'.
Since there aren't many foreigners visiting Khao San Road at the moment, the vendors at the event will cater to local demands with famous Bangkok food. The BMA teamed up with the Tourism Authority of Thailand along with private companies to hold the event. Events are planned to be held on the street once a month to attract visitors.
Khao San Road continues to evolve. It's become less of a grungy party district for travellers on a shoestring budget and hoping to become more of a "cool" nightlife spot for locals, and tourists when they return.
Khao San continued to evolve, with bedbug-infested guesthouses replaced by boutique hotels, and downmarket TV bars showing pirated movies transformed into hip design bars peopled by flashpackers in designer threads. But the most interesting change has been in the way Thais see Khao San. Once written off as home to cheap, dirty fa·ràng kêe ngók (stingy foreigners), Banglamphu has become just about the coolest district in Bangkok – Lonely Planet
SOURCES: Bangkok Post | Lonely Planet
Catch up with the latest daily "Thailand News Today" here on The Thaiger.
Keep in contact with The Thaiger by following our
Facebook page
.
Never miss out on future posts by
following The Thaiger
.
Up to 5,900 jobs to go as Hong Kong carrier Cathay Dragon shuts down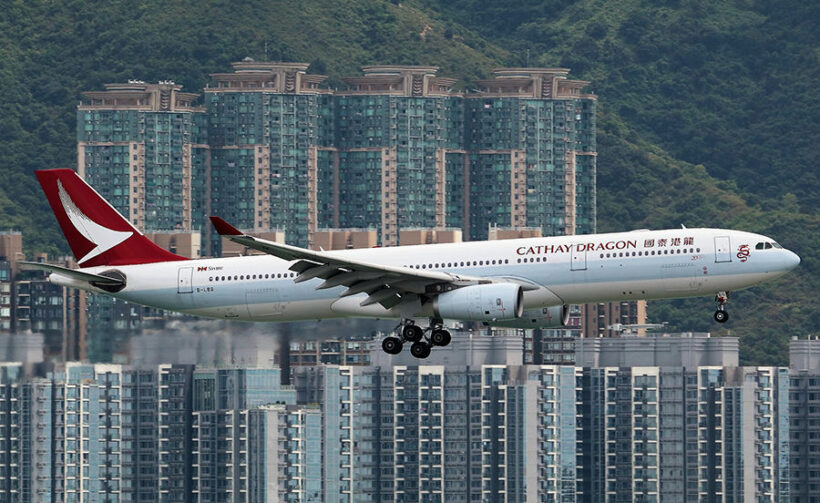 Hong Kong airline Cathay Pacific is set to close its subsidiary, Cathay Dragon, with the loss of up to 5,900 jobs. The carrier, that used to be called Dragon Air before being absorbed by Cathay, has become yet another casualty of the Covid-19 pandemic that has decimated the aviation business.
The Bangkok Post reports that 5,300 jobs are expected to go in the airline's Hong Kong base, with a further 600 axed overseas, accounting for 17% of Cathay's total workforce. Cathay Dragon primarily operated short-haul routes within Asia, including direct flights from Hong Kong to Bangkok and Phuket.
Cathay Pacific bosses have hammered out a HK$2.2 billion restructuring plan that involves thousands of job cuts, pilots and cabin crew having to sign cheaper contracts, and total closure of its subsidiary carrier. The South China Morning Post describes the plan as, "life or death", reporting cuts to a total of 8,500 jobs across the group. The parent airline is understood to be applying for approval to absorb Cathay Dragon's routes into the Cathay Pacific network, as well as that of its low-cost carrier, HK Express.
Cathay Pacific CEO, Augustus Tang, says the restructuring plan is essential to Cathay's future survival as the effects of the Covid-19 pandemic show no sign of abating.
"The global pandemic continues to have a devastating impact on aviation and the hard truth is we must fundamentally restructure the Group to survive. We have to do this to protect as many jobs as possible and meet our responsibilities to the Hong Kong aviation hub and our customers."
SOURCE: Bangkok Post| South China Morning Post
Keep in contact with The Thaiger by following our
Facebook page
.
Never miss out on future posts by
following The Thaiger
.