Krabi
Plans to build bridge connecting Koh Lanta to Krabi mainland in the works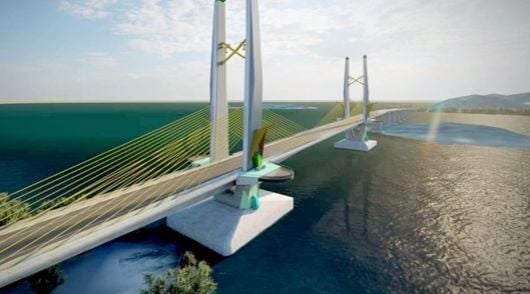 Plans to build a bridge connecting Koh Lanta with Krabi's mainland is in the works . Currently, a ferry service transports people and vehicles on a boat, which is more like a barge than a ferry, to and from the island. It's a fairly time consuming process that often backs up traffic.
The Department of Rural Roads has an environmental impact assessment is now being conducted for the potential bridge that is planned to run 1,950 metres from Ban Hua Hin on the mainland to Lanta Noi, near the same pick up and drop off points for the ferry.
The ferry, run by Songserm Tran Service, has a limited capacity for vehicles and operates from 6am to 10pm. The ferry gets packed during the peak season and backs up traffic. Some are also concerned with the oil and diesel pollution associated with the ferry.
The department's director general Pathom Chaloeywares says the bridge will solve travel difficulties and boost development in the area. Details on the project should be finalised by March 2021 and a budget requested by 2022. If the project is approved, construction would start in 2023 and be completed by 2025.
Back in 2016, a 400 million baht bridge was built connecting Koh Lanta's 2 main islands, Lanta Noi and Lanta Yai. Before that, a car ferry was used to transport people from island to island.
SOURCE: Nation Thailand