Five years of commitment to keep Phuket's beaches clean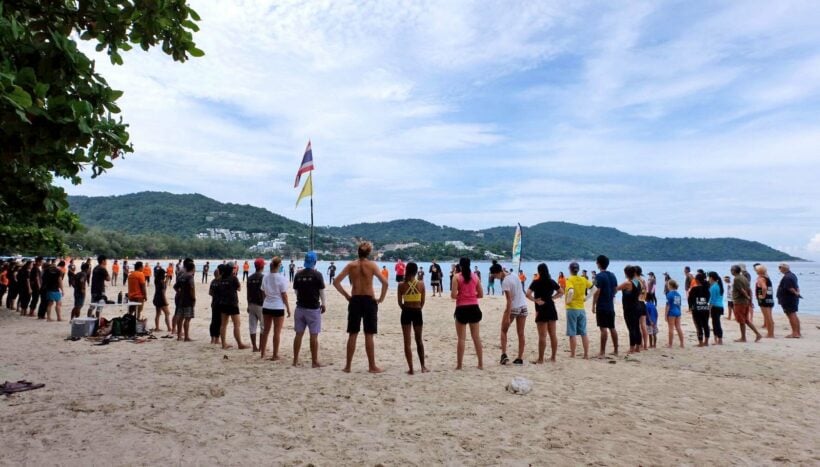 Phuket's Clean the Beach Boot Camp (CBBC) has been cleaning the island's beaches for five years. Each two weeks, on a Saturday morning, volunteers assemble for a free beach workout from island fitness leader Krix Luther and then, in return, they put on their gloves, grab a big bag and pick up rubbish on the beaches.
Yesterday the team assembled at Kata Beach – volunteers from all over the globe turning out to help CBBC celebrate 5 successful years, over 125 beach cleaning sessions since the initiative began.
Yesterday, over 130 people of all ages and nationalities worked together and managed to collect over 20 bags of trash, most of which had washed up onto Kata Beach.
From it's humble beginnings 5 years ago Krix Luther has now turned CBBC into a global event now operating in many countries.

Yesterday's event was sponsored by The Kata Sea Beeze and the SIS Hotel is Kata. The team at Kata Sea Breeze kindly provided food and refreshment to everyone who attended yesterday's fifth anniversary event.
According to Mat Hindmarch, Director of Hotels and Resorts – AKSARA Collection, getting involved in the CBBC is good for everyone.
"Kata Sea Breeze Resort and The SIS Kata take our CSR seriously and always help out when there is a beach cleaning activity organised by the local government. Many of our team members come from the local community."

Colin Gallagher is just one of a core group of 20 or so that have been attending the bi-weekly clean ups since it kicked off in 2013.
"I have been coming along to most of the events over the five years. It's fun, I've met some great people, I really feel like we're making a difference and setting a good example," said Colin.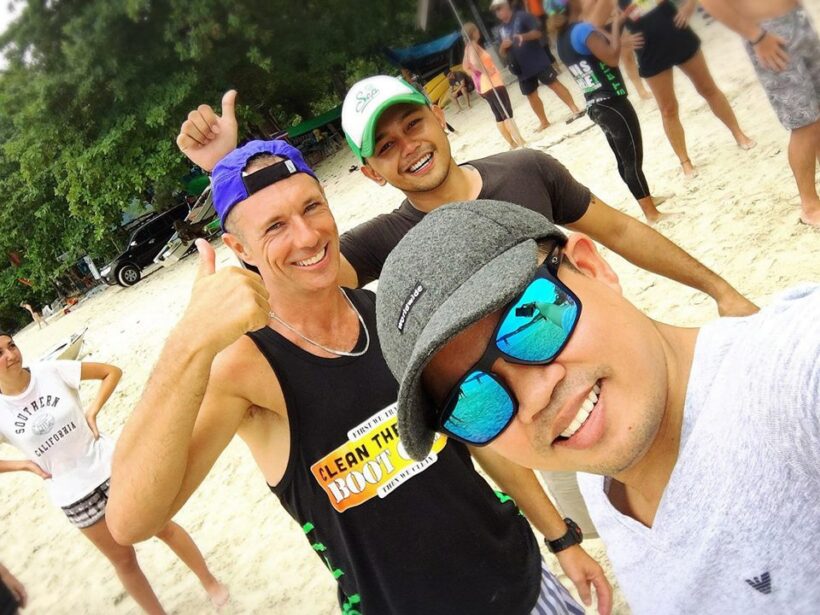 So, entering their sixth year of operation in Phuket, where will CBBC be heading to next? Probably a beach near you. To find out more about CBBC click HERE.


Read more headlines, reports & breaking news in Phuket. Or catch up on your Thailand news.
New date for Coronation Day holiday announced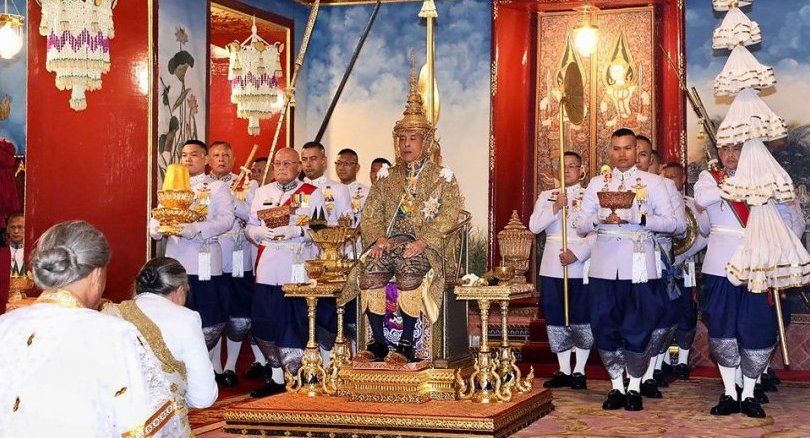 Thailand, the land of a thousand temples. And, it seems, the land of a thousand public holidays.
Now, the Cabinet has announced May 4 as the official new Coronation Day official holiday. So it's not actually a new holiday, but it replaces the date of the previous Coronation Day in Thailand.
The new holiday date marks the day that His Majesty King Maha Vajiralongkorn was coronated in the Grand Palace throne room. The previous Coronation Day was May 5, when the late King Rama IX was enthroned in 1950.
Assistant government spokesman Athisit Chaiyanuwat said the change would give Thailand a total of 19 official holidays.
This includes the newly announced holiday on June 3 – the birthday of Her Majesty Queen Suthida.
SOURCE: The Nation
Mother disappears after abandoning newborn in rubber plantation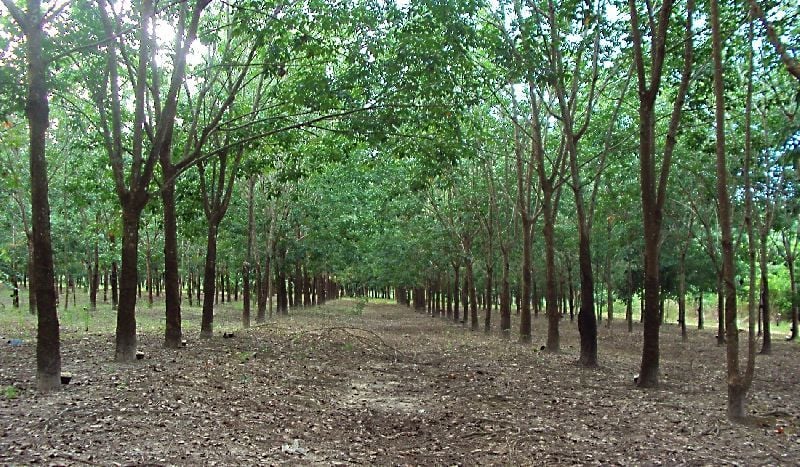 FILE PHOTO
A mother is on the run after delivering her own baby boy in a hut on a Loei rubber plantation yesterday, just a day before her husband, who was in custody for two years, was to be released. Loei is in far north-east Thailand near the Laos border.
The baby, with its umbilical cord still attached, was found by local villagers in a rubber plantation hut near Ban None Sawan village in Tambon Khao Luang in Wang Saphung district at 2pm yesterday.
The baby was rushed to the district hospital and forwarded to Loei Hospital.
The chief of the Wang Saphung police station says police learned that the mother is a 38 year old local resident of the village. Her house is about four kilometres from the spot where the baby was found.
Police say the mother disappeared after the delivery apparently because she feared her husband would harm her. Police hope to arrest the mother and charge her with abandoning and endangering a baby, whilst putting her in contact with local welfare services.
Her sister-in-law, 'Yingyai' (not her real name), told police that the mother already has four children, with the eldest 12 years old and the youngest 2 years.
Her husband was jailed two years ago and released today. Yingyai said her sister-in-law's stomach did not grow large and so her pregnancy was not noticed until last month.
SOURCE: The Nation
Phoenix goes up for auction, starting price 900,000 baht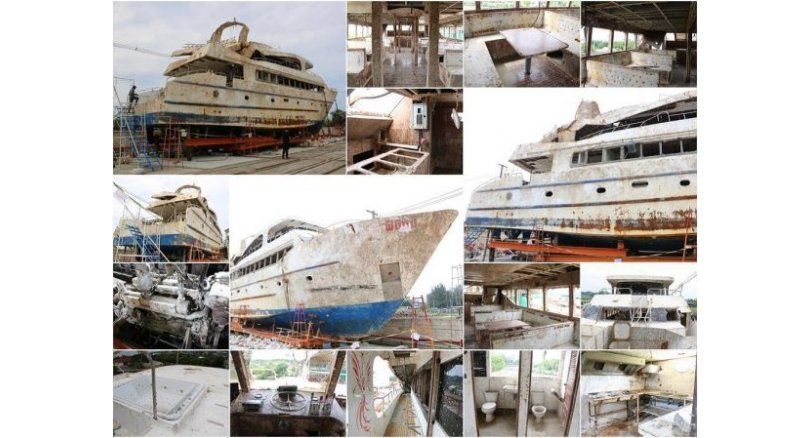 The notorious and ill-fated tour boat Phoenix, which sank off Phuket last July killing 47 Chinese tourists, is among 48 items that the Anti-Money Laundering Office will auction off this Wednesday at its head office.
At the time, many of the dead were retrieved from the boat, though its crew and captain escaped unharmed via life rafts, leaving many passengers on board as the boat sank during a sudden storm. The incident was followed by a sharp drop in Chinese visitors to Thailand, particularly Phuket.
Today, prospective buyers were allowed to check the condition of the sale items at various sites. Those interested in the Phoenix, which will carry a starting price of 900,000 baht, had to visit the Rattanachai Shipyard in Phuket.
Also up for auction are amulets and jewellery which were on display at the AMLO head office. Photos and information on auction items are also available at www.amlo.go.th.
Other items going under the hammer tomorrow include the lease-purchase agreements for condominium units in Chon Buri province. Among them is a 71.23 square metre unit at the New Nordic's Palace Condominium with a starting price of 13 million baht, 55 sqm N-CVB-407 room at the C-View Boutique Condominium project starting at 4.4 million baht and a 30 sqm room at the South Point Pattaya for a mere 3 million.
SOURCE: The Nation