Chiang Rai: Weather reclaims the Tham Luang cave area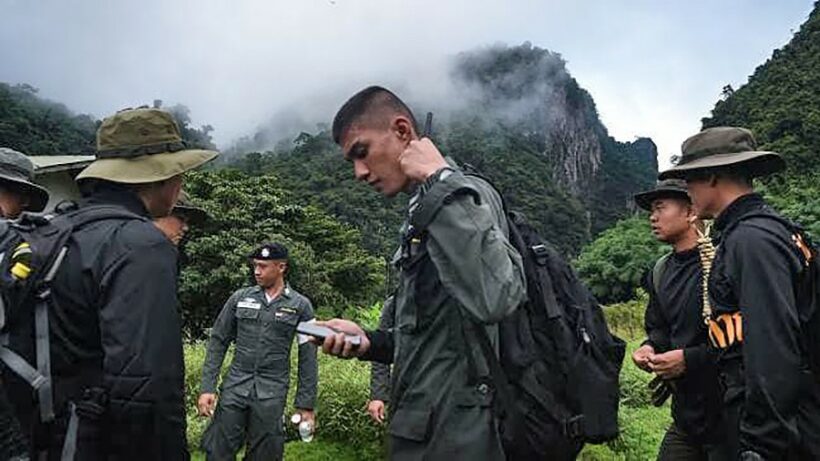 One day out and the weather has reclaimed the Tham Luang caves in northern Thailand. The Nang Non mountains have been shrouded in thick cloud and mist today after heavy rain started again last night.
The media is still stationed in a muddy area at the Phongpha Sub-district Administration Offices in Mae Sai district. Although the soccer team and the doctor and Seals who stayed with them are safe, the equipment still has to be removed and the cave returned to normal.
Reporters have been told that just an hour after the last person left the cave on Tuesday night the waters rose very quickly by a metre drowning some of the equipment, and right now rescuers are not able to go in and bring them out.
The timing, it seems, was perfect.
Keep in contact with The Thaiger by following our
Facebook page
.
Never miss out on future posts by
following The Thaiger
.
PM to tackle Northern Thailand's seasonal haze… again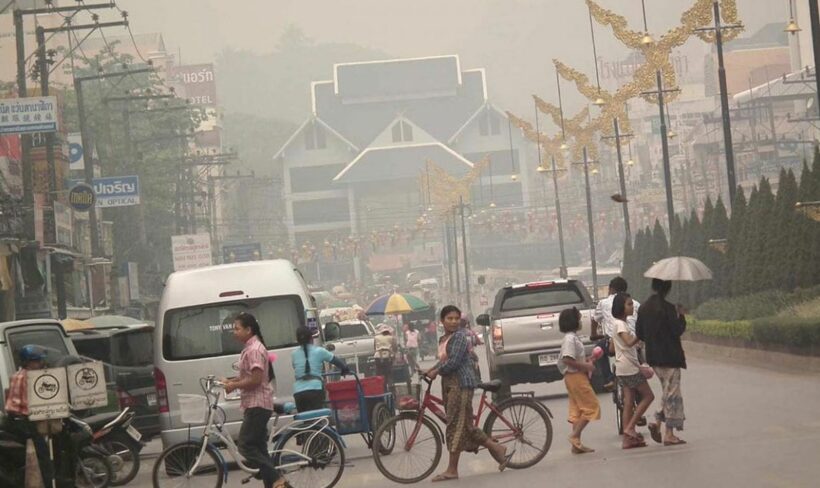 The Thai prime minister says he's working on a plan to tackle Northern Thailand's seasonal haze problem by cutting back manmade bushfires known to largely contribute to the air pollution. The issue has been broadly covered in Thai and foreign media for years, and been followed up with ministerial visits, promises, and little else.
PM Prayut Chan-o-cha spoke with governors of 17 northern provinces affected by seasonal haze, saying that he plans to supply villagers and local organisations with equipment, but reports did not go into much detail about what tools locals would get. He says authorities and state agencies need to step in to help combat the haze problem, suggesting that provincial governors head the local fight against wildfires.
"It's important to eradicate the root cause of wildfires that result from villagers' way of life… Even more farming space should be provided to farmers who need it to protect natural resources from being destroyed."
Prayut added that it's important for state agencies to collaborate on the firefighting effort and said members of the public can help raise awareness about wildfires.
The annual haze/smoke/air pollution problem is not just a Thai issue with the neighbouring countries, particularly Myanmar, causing their fair share of the illegal plantation fires, as shown in sharp detail in the satellite images.
Read The Thaiger's take on the annual 'smoke' problem HERE.
SOURCE: Chiang Rai Times
Catch up with the latest daily "Thailand News Today" here on The Thaiger.
Keep in contact with The Thaiger by following our
Facebook page
.
Never miss out on future posts by
following The Thaiger
.
2 Burmese nationals arrested while crossing river into Thailand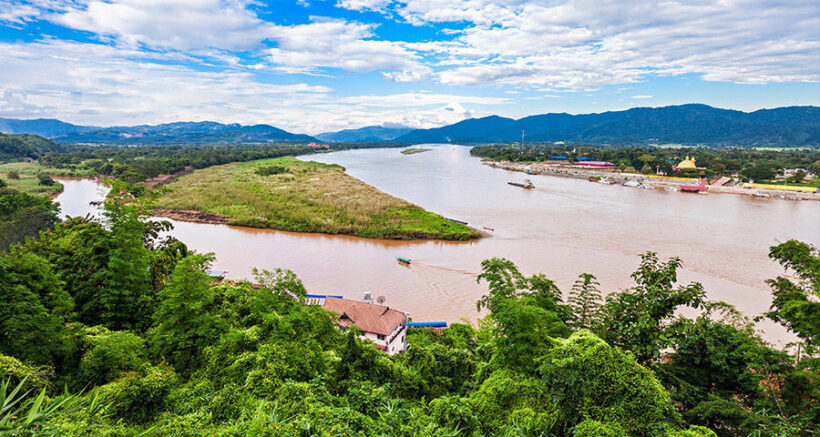 Border forces have arrested 2 Burmese nationals as they were crossing a river in the northern province of Chiang Rai in an attempt to enter Thailand. There has been an increase in security patrols along the border with Myanmar in recent weeks, as the country experiences a spike in Covid-19 cases. There have been reports of Burmese nationals attempting to enter Thailand without submitting to any of the Covid-19 measures currently in place, including testing and mandatory quarantine.
The latest arrests are of a 20 year old man named only as Saiunkaew, and 30 year old Sailu. Both men were detained while crossing the Mae Sai river, in the Koh Chang sub-district of Chiang Rai.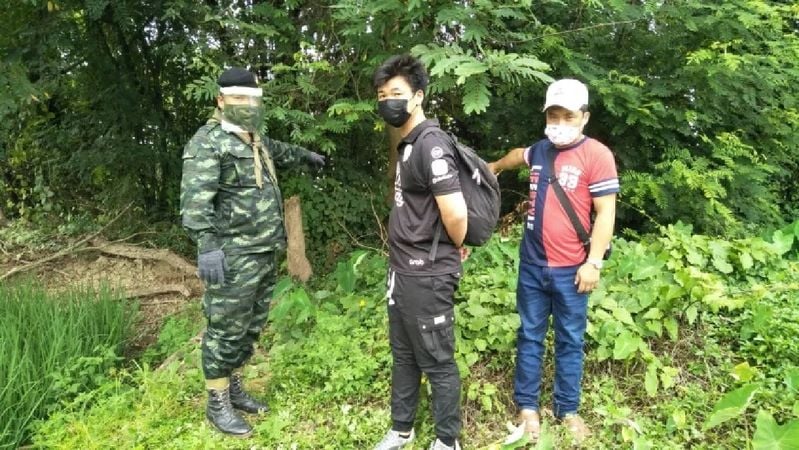 PHOTO: Nation Thailand
Saiunkaew says he travelled from Myanmar's Shan state and claims he was on his way to study at Chiang Mai's Mahachulalongkorn Rajavidyalaya University. He says he paid 4,000 baht to an agency in his home country to facilitate his border crossing. Sailu says he was hoping to find work in Thailand, adding that he paid 17,400 baht to Burmese border officials in order to allow him cross. Both men are now being processed by Chiang Rai Immigration, after which they will be deported to Myanmar.
SOURCE: Nation Thailand
Keep in contact with The Thaiger by following our
Facebook page
.
Never miss out on future posts by
following The Thaiger
.
Immigration announce the arrest of 18 Chinese illegal migrants in Chiang Rai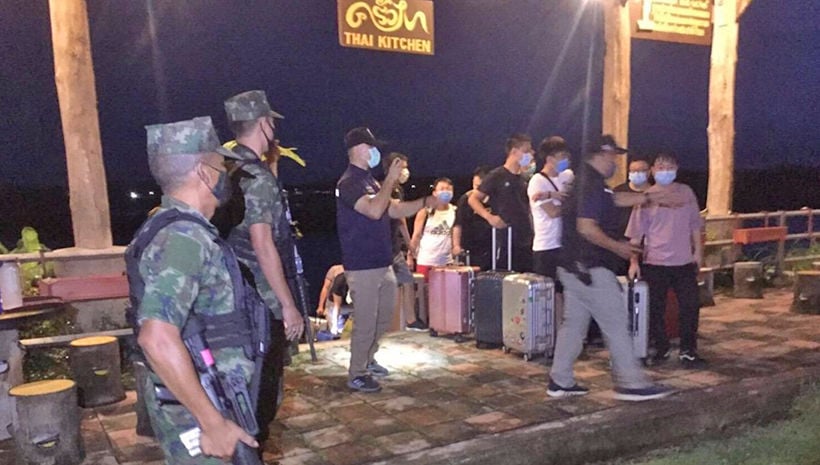 Immigration officers yesterday announced the arrest of 18 undocumented Chinese immigrants Chiang Rai on August 2, who reportedly attempted to cross the Mekong River from Laos to enter the kingdom illegally. A team of investigating officers from the Chiang Saen Immigration Checkpoint was patrolled the Mekong River area after receiving a tip that a group of unlawful migrants would be smuggled from Ton Pheung District in northwestern Laos via boat.
The 18 were caught as they reached a riverbank behind a restaurant in the Chiang Saen district around 5:50pm August 2. They were brought to Chiang Saen Police Station for an initial interrogation and to arrange a translator, since none of the group any travel documents.
They were initially charged with entering the Kingdom of Thailand without permission and failing to comply with the Disease Control Act, according to an announcement. That order requires that all potential immigrants go through proper channels to enter the country and enter a mandatory 14 day quarantine, amoong other rules and regulations. The commissioner of the Immigration Bureau, told the Thai Associated Press:
"The public health officers did an initial temperature test on all the immigrants and none of them showed a sign of Covid-19 coronavirus infection. The group did not have exposure to the general public as they were caught swiftly."
"They were detained at the Chiang Saen police station for legal proceedings. Meanwhile, investigators were checking their mobile data and usage of their mobile phones as they might contain useful information regarding people who may have contributed to this trafficking or lead to further investigation."
Thailand has been cracking down on illegal border crossings and encouraging residents of border towns to report any strangers. Thailand has officially gone 86 days with no confirmed locally transmitted cases of Covid-19, but has identified the danger of illegal immigrants importing the virus from elsewhere as the biggest potential roadblock to staying free of the disease. International borders remain closed for general tourists and only small, select groups of foreigners are currently allowed to enter the country.
It's unclear why the group were trying to enter Thailand or where they were originally from in China.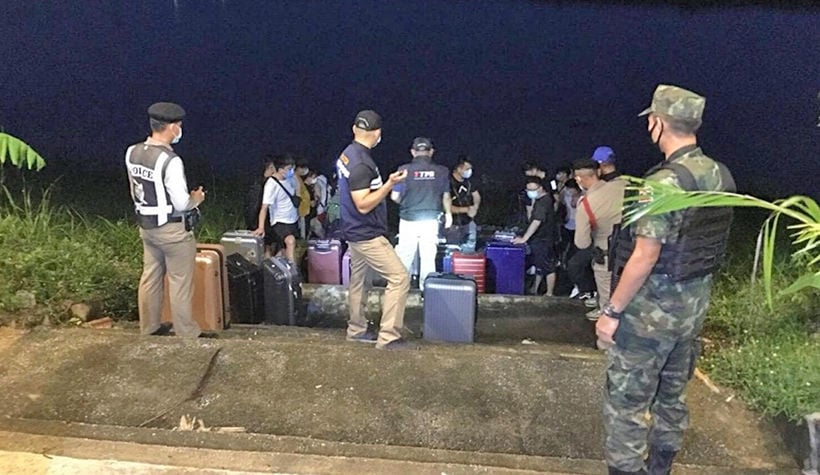 SOURCES: The Pattaya News | 77kaoded
Keep in contact with The Thaiger by following our
Facebook page
.
Never miss out on future posts by
following The Thaiger
.