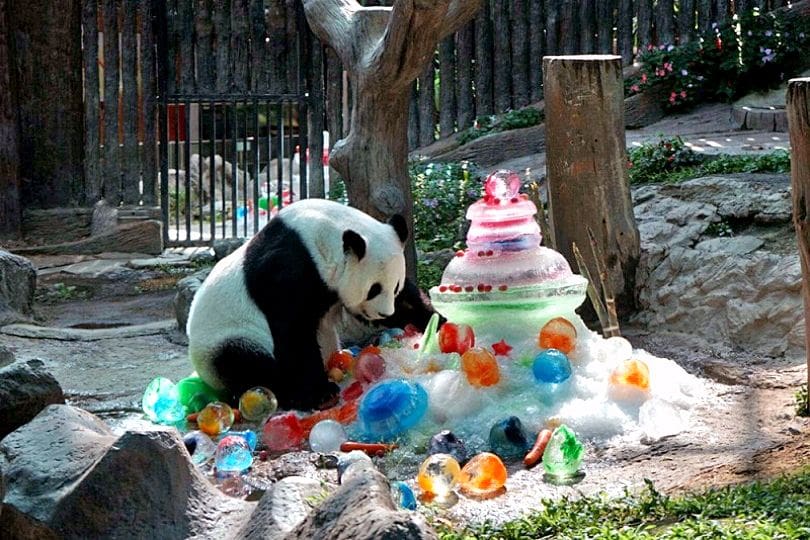 PHOTO: The Nation
Happy birthday Lin Hui.
Lin Hui is one of the stars of Thailand's 'panda frenzy' a decade ago. Today she's 17 years old and fans assembled at the Chiang Mai Zoo to sing "Happy Birthday" and maybe share some special birthday bamboo.
Lin Hui's mate Chuang Chuang got in on the fun as well, sharing her birthday presents of food treats from the zoo.
Today's birthday celebrations started at 9am with zoo officials presenting Lin Hui with a birthday "cake" – all her favourite food encased in ice, including bamboo leaves, apple, carrot and watermelon.
Lin Hui was born on September 28, 2001, and arrived in Thailand with Chuang Chuang on October 12, 2003, on loan from the Conservation and Research Centre for Giant Pandas in Wolong, China.
The panda couple famously had one baby, which was the lead actor in its own 24 hour television show for a couple of years before moving to China.
Wuthichai said the zoo hadn't given up hope on Lin Hui conceiving another offspring, but that won't happen until at least the next mating season, next January to May.


Read more headlines, reports & breaking news in Chiang Mai. Or catch up on your Thailand news.
Mae Hong Son continues to be plagued with fires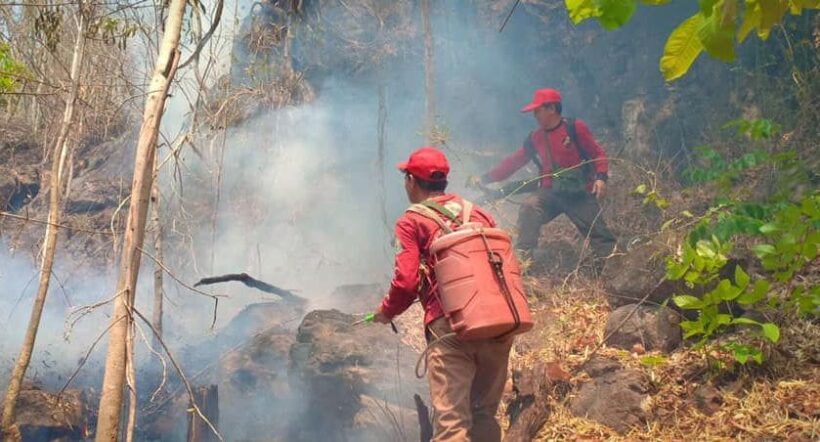 Mae Hong Son province continues to be plagued by forest fires despite the ban and the raging haze and smoke problems.
In recent months, Mae Hong Son has been struggling with haze most of the time with flights to its airport limited at the height of the crisis. Exposure to the serious air pollution has become a threat to the health of locals. Authorities continue to blame outdoor fires as the key cause of smog.
However, illegal outdoor fires continue to be detected.
Satellite images confirmed that there were at least 23 hotspots in Mae Hong Son yesterday. Of them, 13 were in Sop Moei district.
Kampanart Prachongpim, who heads Mae Hong Son's forest-fire control division, says that teams from several provinces had come to Mae Hong Son to help extinguish forest fires that were often caused by people. At least, two bushfires extinguished yesterday were caused by people going into the forest to collect forest produce. According to him, by the time these forest fires were put out, about nine rai of forest reserves had been destroyed.
Mae Hong Son is 100 kilometres north west of Chiang Mai, near the Myanmar border.

SOURCE: The Nation
Police investigating death of 33 year old Australian in Chiang Mai hotel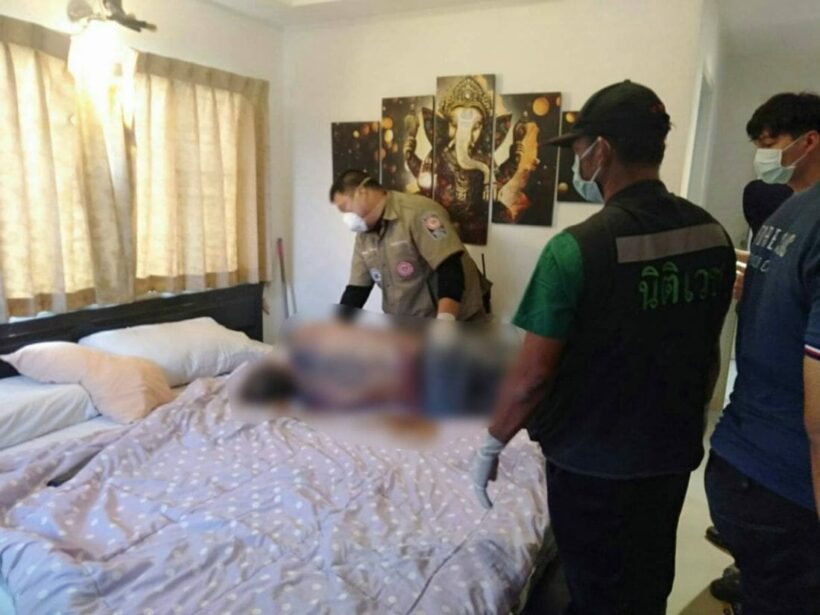 PHOTO: Chiang Mai News
Police are still investigating the death of a 33 year old Australian man in Chiang Mai during the week. The man's body was sent for autopsy whilst police speculate a drug overdose may have been the cause.
The body of the man, identified as Daniel Thomas Janse was found at 4pm on April 17 at a hotel in the Chang Phueak area, according to the Chiang Mai News.
Police say there was no sign of a struggle in the room and suspect the man may have died of a drug overdose. The man's body was sent to Maharaj Nakorn Chiang Mai Hospital for autopsy.
Thai language social media in Chiang Mai have responded to the news of a dead foreigner being found in a hotel room by mostly asking the name of the hotel to avoid the deceased's ghost.
SOURCE: Chiang Mai News
Central and upper Thailand residents warned to stay indoors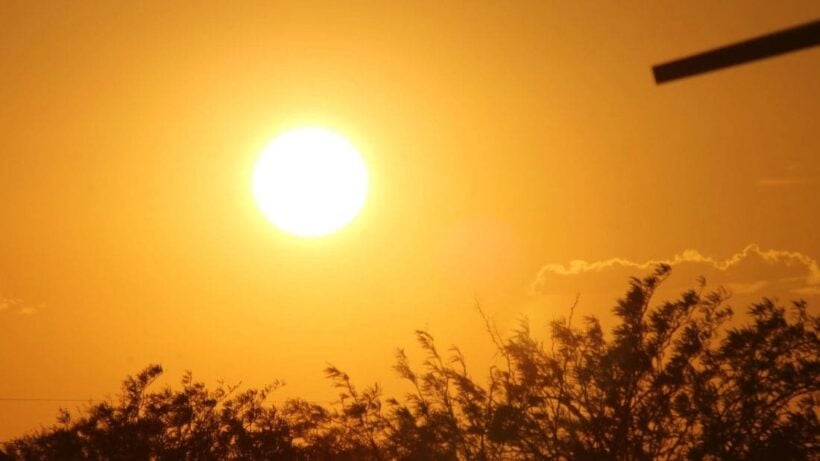 Thailand's Meteorological Department is warning people to avoid out-door activities due to the current high temperatures which are forecast to exceed 43C today in several northern provinces.
They are also advised to stay clear of big trees, poorly-erected structures or large billboards because of freak summer storms and strong winds caused by a low pressure cell over the northern part of the country.
In Bangkok, the TMD predicts that temperatures today will vary from 37-40C, with wind speeds of between 10-20Kph.
Thailand's northern region will experience hot to very hot weather today, with temperatures varying between 39-43C, plus freak summer storms and strong winds expected in about 10% of the region.
Northeastern provinces will also experience high temperatures ranging between 39 and 41C with freak storms covering 20 percent of the region.
Temperatures in the central region are predicted to vary between 39 and 42 C with wind speeds of 10-20Kph.
The eastern coast of the South is partly cloudy today, with temperatures ranging from 25-27C at the low end, with highs of 34-36C.
The western coast is also partly cloudy today, with temperatures ranging from 24 to 37C.