Experts warn of northern faultlines as aftershocks rock Lampang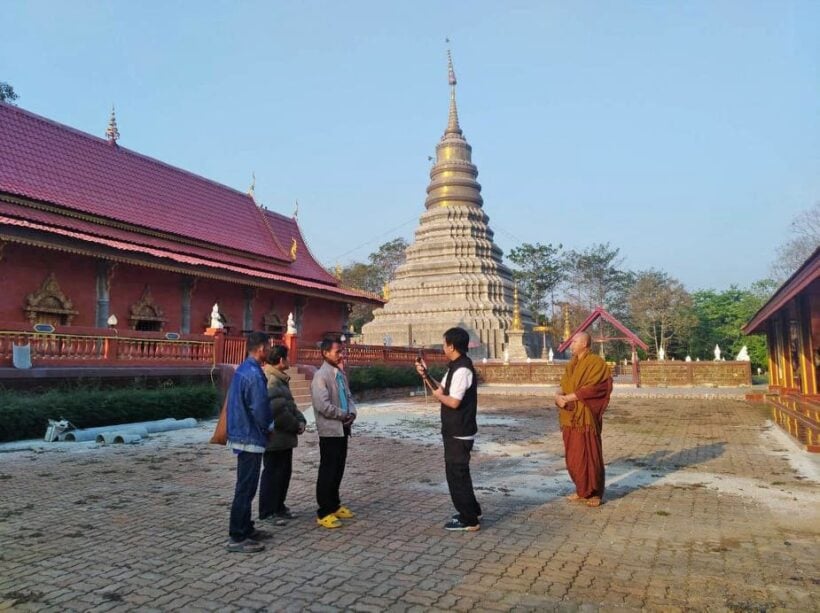 PHOTO: Wat Phra Kerd's abbot leads officials to inspect the damage to the pagoda's visibly tilted tiered umbrella top after Lampang's Wang Nua district on Wednesday suffered a 4.9magnitude quake.
The recent tremors around Lampang slightly damaged a few dozen homes in six tambons, including the tiered umbrella of the Wat Phra Kerd pagoda in tambon Thung Hua.
The 4.9 magnitude quake also cracked some walls and knocked off tiles in the Tambon Rong Koh Administrative Organisation and Tambon Thung Hua Administrative Organisation buildings, prompting officials to evacuate.
Luckily the 25+ quakes and aftershocks in Lampang's Wang Nua district on Wednesday and yesterday didn't cause too much damage. But academics remain concerned about the North, as it has several faultlines scattered across the region.
Penneung Wanichchai, seismologist at the Asian Institute of Technology, who has served as head of the Thailand Research Fund's quake-disaster prevention project, said that in theory, a 4.9 magnitude quake can be dangerous.
He says that the Phayao faultline should not be blamed for the Lampang quakes.
"In reality there are many more faultlines under the earth's surface. These quakes may have stemmed from other faultlines. We may be worried about residents living near visible faultlines, but I'm worried about the entire region."
"There can be a quake at any time, as seen in the May 5, 2014 earthquake in Chiang Rai. The Lampang quakes have made us realise that quakes can happen any where, so people should be aware," Penneung said.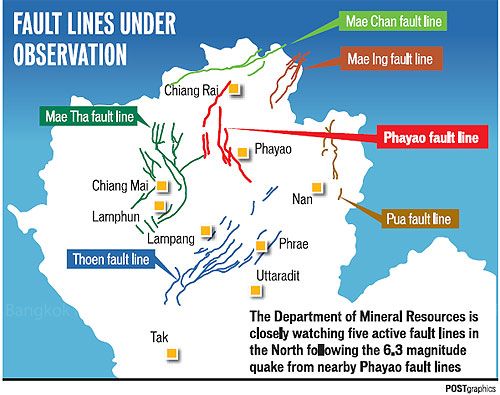 "Houses should be reinforced with metal and larger pillars," he said, adding this team had reinforced four school buildings and were currently working on another four.
He says the government should add another 15 percent to the budget for constructing state buildings – especially schools and hospitals – so they could be suitable reinforced.
The Thai Meteorological Department's Earthquake Observation Division has blamed the quakes on the Phayao faultline, which passes through Phayao, Lampang and Chiang Rai provinces.
So far, the 4.9-magnitude quake at 4.05pm on Wednesday in Lampang's Wang Nua district was the biggest, while the latest 2.6-magnitude aftershock occurred at 6.07am yesterday, the centre said.
Teraphan Ornthammarath, who leads the TRF project for mapping out quake-risk areas in Thailand, said that though the Lampang earthquakes did not cause much damage, people should still stay out of risky buildings in case there are more violent aftershocks.
Citing the inspection of damages in Lampang's tambon Thung Hua, he said the tambon administrative organisation's building only suffered cracks in the wall, while the pillars and beams were unaffected. He said only one house in the tambon was coded "red", as the metal interiors of a pillar had been exposed.
The Lampang quakes could be felt in the provinces of Chiang Mai, Phayao and Chiang Rai. Many Chiang Rai residents worried this might be a repeat of the 2014 6.3-magnitude quake, which had shaken Phan district, damaged buildings and caused "superficial" cracks to the Mae Suay dam.
Mae Suay district chief Kitti Chaidarun said the main dam was not affected by the Lampang quakes.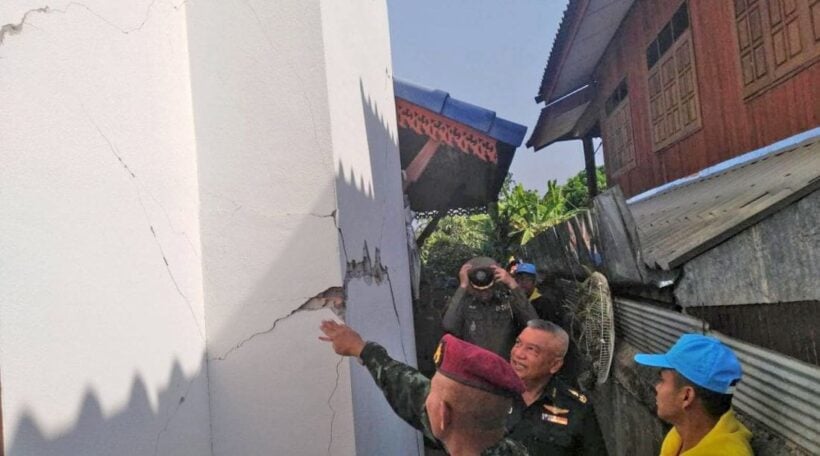 SOURCE: The Nation
Keep in contact with The Thaiger by following our
Facebook page
.
Earthquake could hit Chiang Mai and Chiang Rai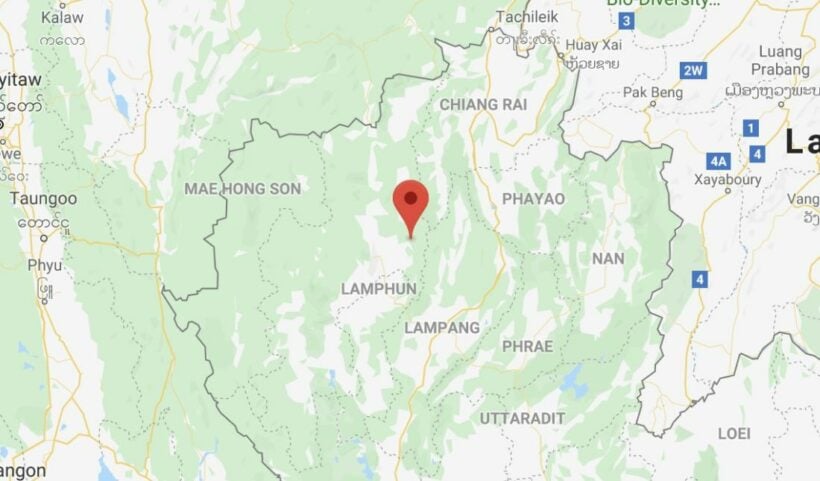 A magnitude 4.1 tremor shook seven districts of Chiang Mai and Chiang Rai on Friday night, prompting the Department of Mineral Resources to warn that the two northern provinces could face a magnitude 5 earthquake within ten years.
The prediction is based on analysis of movements in the Mae Tha fault lines, including the 5.1 ML quake in December 2006, centred under the Mae Rim district of Chiang Mai.
Geological studies in Ban Pong Samakkhi, Chiang Mai, indicate that the area experienced a 5.9 ML quake about 2,000 years ago.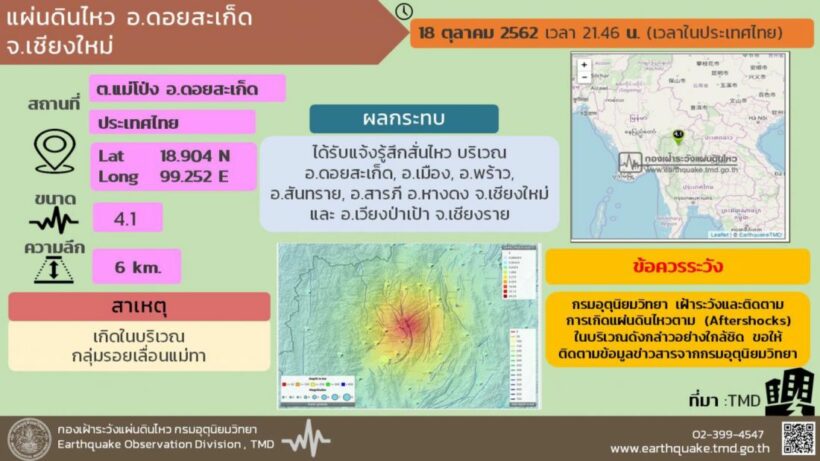 Photo : earthquake.tmd.go.th
Friday's temblor occurred at 9:46 pm, with its epicentre about six kilometres below the surface in Doi Saked district.
The tremor was felt in the Muang, Prao, San Sai, Doi Saket and Hang Dong districts of Chiang Mai and Wiang Papao district of Chiang Rai, though there have been no reports of casualties or property damage.
SOURCE: thaipbsworld.com
Keep in contact with The Thaiger by following our
Facebook page
.
Jump in national park visitor numbers as 'winter' arrives in northern Thailand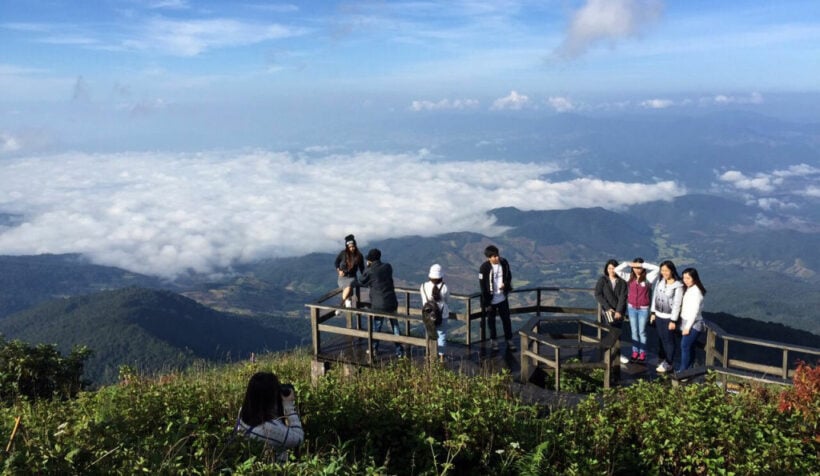 As northern Thailand moves into the 'cold season' (well, cold for Thailand) and temperatures drop, national park officials are reporting an increase in visitor numbers. Whilst the temperature is cooling down on the local northern mountain tops, the ground level temperatures are still around 30 (forecast below). But later in December the temperatures sometime reach as low as zero for places like Doi Inthanon.
The Bangkok Post is reporting that Kritsayam Khongsatri, Head of Doi Inthanon National Park in Chiang Mai says the park welcomed 21,994 visitors over the recent long weekend, over 7,000 a day.
Kritsayam says most of the visitors are Thais who enjoy camping in the colder weather, with average temperatures at the summit of Doi Inthanon, Thailand's highest mountain, being just 5-11 degrees Celsius.
Khao Yai National Park, north east of Bangkok, has also seen a significant increase in visitor numbers, with wild elephants coming out from the jungle to feel the warmth of the sun as temperatures dropped to below 20 Celsius yesterday.
"Visitors to the park are being asked to refrain from using car horns, or bright lights such as flashing cameras and full beam headlights to avoid disturbing the resident elephants."
Winter in northern Thailand typically sees a dip in temperatures and a decline in rainfall coupled with strengthening winds from the north.
SOURCE: Bangkok Post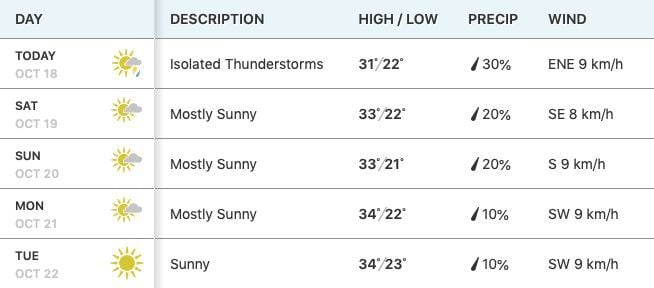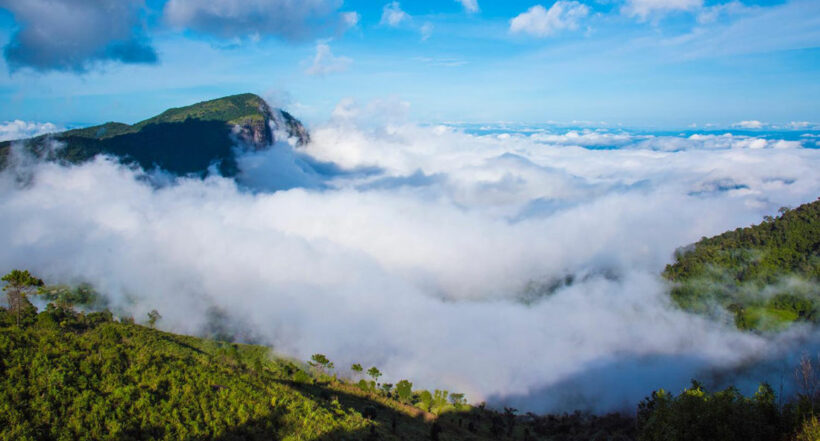 Keep in contact with The Thaiger by following our
Facebook page
.
Hostage drama in Chiang Mai – Man holds seven 7-Eleven employees hostage.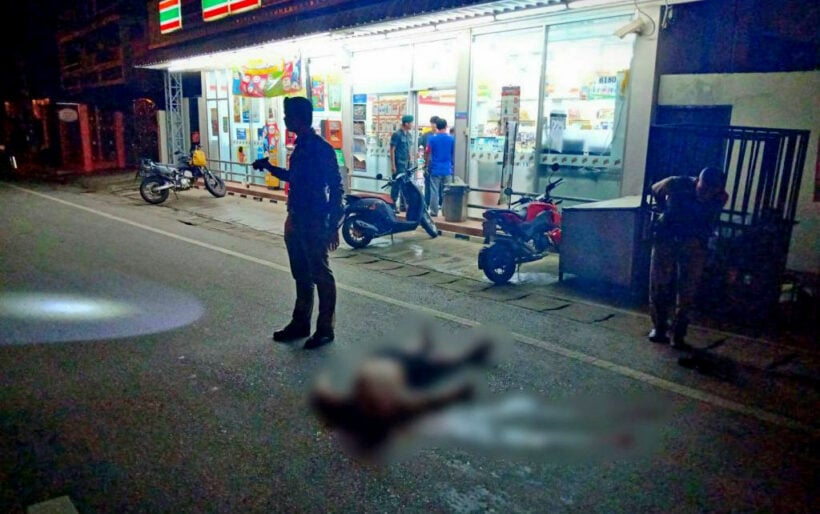 PHOTO: Chiang Mai City Life
A former Thai soldier has killed himself following a stand-off with police in Chiang Mai where he had taken seven 7-Eleven employees hostage. Eyewitnesses told Chiang Mai Citylife that a man with a gun arrived at the 7-Eleven in Mae Rim district on Chotana Road at around 5am yesterday and took one of the employees hostage.
The sergeant, who is described in reports as being "frantic and depressed", demanded that staff in the 7-Eleven live-stream the event on LINE, which they did.
Local police were called and were attempting to negotiate with the man when he shot himself in the head. Sergeant Punghong was rushed to Nakhon Ping Hospital where he later died from his injuries three hours later.
The dead man has been named as Sgt. Phongphan Kunhong, a 37 year old former soldier from Pha Mueang Force in the Chiang Rai district.
The soldier's superior confirmed to police that the man had been suffering from a depressive disorder. He died after several attempts to save him.
SOURCE: Chiang Mai City Life
Keep in contact with The Thaiger by following our
Facebook page
.