UAE woos foreign direct investment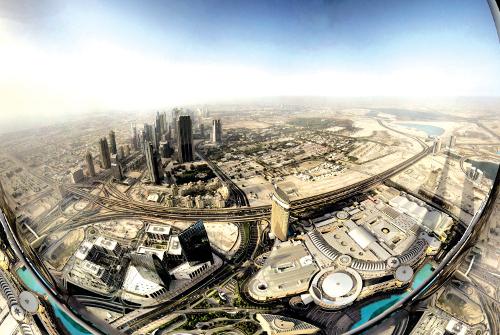 PHUKET: Under the directive of HH Sheikh Mohammed bin Rashid Al Maktoum, Vice President and Prime Minister of the UAE and Ruler of Dubai, UAE Ministry of Economy recently announced that preparations for the 4th Annual Investment Meeting (AIM) scheduled from 8 to 10 April 2014 at the Dubai International Convention and Exhibition Center are in full swing.

Delivering the speech on behalf of HE Sultan Bin Saeed Al Mansoori, UAE Minister of Economy, HE Abdulla Al Saleh, Undersecretary, UAE Ministry of Economy, Foreign Trade Sector said that the past three editions of AIM succeeded in putting the spotlight on challenges and opportunities facing investments in the region and globally. He added that the fourth edition comes at a time the UAE has moved to the forefront as a key investment destination globally.

Al Saleh said that the UAE had become a tier-one investment destination thanks to its conducive business environment backed by its unique features and advantages like its strategic location, logistics infrastructure, high flexibility and increasing inflow of foreign investment. In Al Mansoori's speech, delivered by the undersecretary, Al Saleh lauded the UAE government's initiatives in maintaining a lead position when it came to international and regional investment inflow.

This year's meeting will focus on the theme "Investment Partnerships for Sustainable and Inclusive Growth in Frontier and Emerging Markets". Representatives of 165 countries have been invited to the forum that is expected to attract over 10,000 visitors.

HE Al Saleh said that the AIM 2014 comes at a time when global growth is still in low gear and the drivers of growth are shifting, according to the IMF's latest World Economic Outlook (WEO) report. The IMF had forecast global growth to average 2.9% in 2013. However, much of the pickup in growth is expected to be driven by advanced economies.

Speaking about UAE, HE Al Saleh said: "In the UAE, the economy is back on the growth path, thanks to a balanced national strategy based on our comparative advantages and supportive policies toward entrepreneurship and private sector development. Increased government spending and a significant resurgence in tourism, transport and trade has contributed to this upswing."

On UAE's Expo 2020 win, HE Al Saleh said that the successful bid will whet the appetites of foreign investors to invest in UAE services sectors in 2014. He commented: "For the first time, developing countries absorbed more FDI than developed countries, with a 52% share."

He said that AIM has attracted the participation of a variety of economy ministers, undersecretaries, decision-makers, economists, experts and analysts, businessmen and investors in addition to the media of the world and the region.

Al Saleh stressed that the UAE has succeeded in attracting FDI through globalization and its strong role as a prominent player in the modernized globalized economy. Al Saleh added that the UAE has the advantages of the ideal economic and investment environment supported by a modern integrated structure of airports and ports, communications, transportation and logistics services.

Mr Dawood Al Shezawi, CEO, AIM's Organizing Committee said that international and regional investors are keen to attend this global event that will review a host of investment options, and share practices and experiences, with a focus on simplifying and maximizing investments in emerging countries. He noted that the event will see participation of more than 10,000 senior officials from the UAE and the world.

The inaugural session on April 8 will witness the release of the foreign direct investment report for 2013, and discussions on legislative and regulatory frameworks for investments. This year, the new addition will be the Ministerial Roundtable, a high level forum involving ministers from various countries, business leaders, representatives of multilateral agencies as well as world renowned experts from research centers and academia.

In the last two days of AIM, the focus will be on investment in the agricultural sector, tourism and entertainment industries, infrastructure and logistics sector as well as discussions on investments pertaining to Expo 2020, risk management, dynamic institutional investments and investments in the sectors of energy, manufacturing and financial operations and a panel discussion on investments in China as well as case studies on best practices of investment in emerging markets.

Al Shezawi said that AIM 2014 will look into investment opportunities in emerging markets in Asia, Africa and the rest of the world. Al Shezawi concluded: "The forum will focus on the challenges facing the global economy and their impact on foreign direct investment as well as the necessary legislation to promote investment partnerships and maximize investments, mergers and acquisitions. AIM will also assess significance of investing in different economic sectors and other issues critical to investments in modernized global economy."

The Phuket Gazette and PGTV are proud media sponsors of the 10th International Property Show (IPS), which will coincide with the Annual Investment Meeting 2014, from April 8-10 in Dubai and is expected to attract 300 companies from 80 countries.
Keep in contact with The Thaiger by following our Facebook page.
Never miss out on future posts by following The Thaiger.
Turbulence ahead for Thailand's aviation industry | VIDEO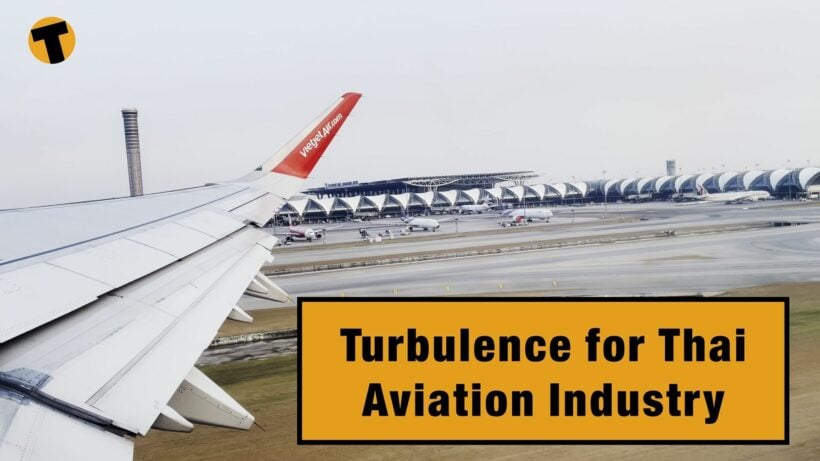 When the airlines, in particular, were asking the government to put their hands in their pockets for some relief funding in August last year, it was genuinely thought that international tourists would be coming back for the high season in December and January. At the very least local tourists and expats would head back to the skies over the traditional holiday break. And surely the Chinese would be back for Chinese New Year?
As we know now, none of that happened. A resurge in cases started just south of Bangkok on December 20 last year, just before Christmas, kicking off another round of restrictions, pretty much killing off any possibility of a high season 'bump' for the tourist industry. Airlines slashed flights from their schedule, and hotels, which had dusted off their reception desks for the surge of tourists, shut their doors again.
Domestically, the hotel business saw 6 million room nights in the government's latest stimulus campaign fully redeemed. But the air ticket quota of 2 million seats still has over 1.3 million seats unused. Local tourists mostly skipped flights and opted for destinations within driving distance of their homes.
As for international tourism… well that still seems months or years away, even now.
Keep in contact with The Thaiger by following our Facebook page.
Never miss out on future posts by following The Thaiger.
Domestic air passenger numbers double those of January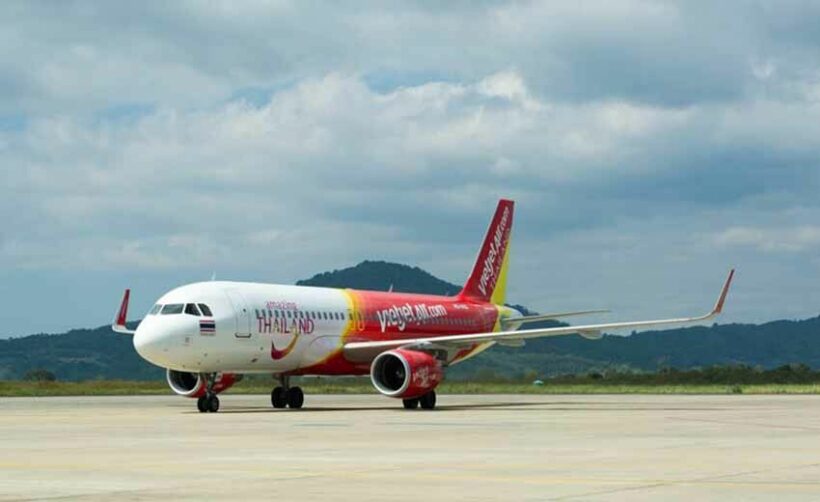 Passenger numbers on domestic flights within Thailand have doubled within a month, rising from 4,000 in January to over 10,000 this month. Having nearly recovered to pre-pandemic levels, domestic travel plummeted once more when Covid-19 resurfaced late last year.
Apirat Chaiwongnoi from the Department of Airports says 15 of Thailand's 29 airports are now operating domestic flights, with more expected to follow. He believes the aviation sector will continue to recover further in the coming 6 months, bolstered by the national vaccine rollout.
Around 120 domestic flights a day are now operating, which is twice the number that were operating at the lowest point in the crisis. Prior to the resurgence of the virus in December, domestic passenger numbers had recovered to 30,000 – 40,000 a day, around 80% of pre-pandemic numbers.
The DoA says airports must continue to adhere to the Covid-19 hygiene measures put in place by the Health Ministry and the Civil Aviation Authority of Thailand.
SOURCE: Bangkok Post
Keep in contact with The Thaiger by following our Facebook page.
Never miss out on future posts by following The Thaiger.
Samut Sakhon's shrimp market to remain closed until February 15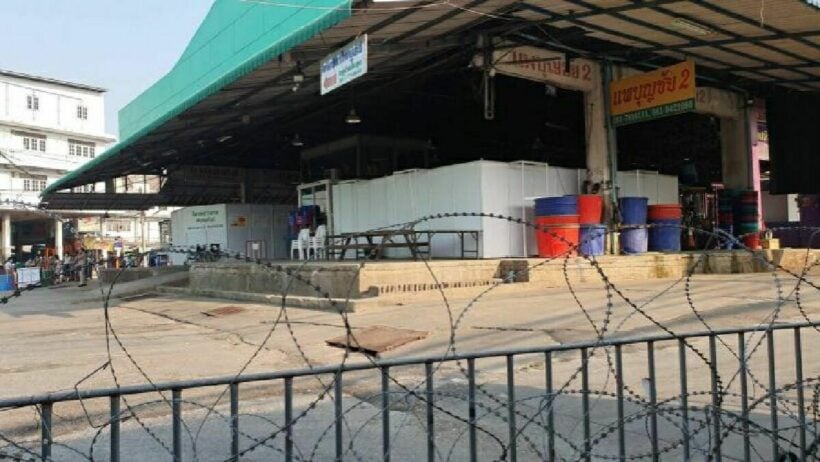 Samut Sakhon's Central Shrimp Market, the epicentre of Thailand's recent wave of Covid-19, will remain closed until February 15. The market can reopen once the overall hygiene situation at the market and surrounding area has improved, according to the province's disease control committee.
Local officials say the shrimp market needs to remain closed until the market structure and nearby residential facilities are inspected. People who violate the order face up to a year in prison and a fine up to 100,000 baht.
More than 12,000 people in the province have tested positive for Covid-19. The increasing number of infections is a result from the active case finding to contain the spread of the virus.
SOURCE: Thai PBS World | Thairath Online
Keep in contact with The Thaiger by following our Facebook page.
Never miss out on future posts by following The Thaiger.