Phuket Business: Identifying island identity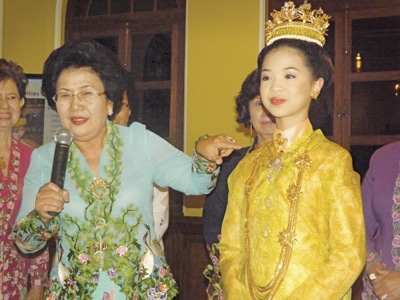 PHUKET: The American Chamber of Commerce teamed up with the Phuket PR Network to present a fascinating and most entertaining culture-preservation lesson recently in Phuket Town.
Held at the Blue Elephant restaurant in the heart of historic old-town, the evening was headlined by two heritage preservation experts, who gave captivating lectures about the importance of Phuket's cultural past, present and future.
The first speaker, Dr Yongtanit Pimonsathean, a distinguished architecture and planning lecturer from Thammasat University, shared his knowledge and insight about the origins and evolution of Phuket's Chinese-European architectural identity.
A specialist in urban environmental planning and development, Dr Yongtanit is recognized for his research and preservation contributions in a vast number of cultural and heritage restoration projects throughout Thailand and Southeast Asia.
With concise chronological delivery, Dr Yongtanit highlighted significant influences on Phuket's architecture throughout the last five centuries, from first exposure to European influence with the landing of Portuguese explorers in the 16th century to present-day Tha Reua in Thalang, to the Sino-Siamese settlements established in Thalang, which later migrated inland to the less militarily vulnerable Kathu.
Dr Yongtanit shared his interpretation about how Malayan influences entered the mix, triggered by transoceanic intermarriage by statesmen, a defining catalyst for the identity of Phuket's "Peranakan" group.
Simplified locally as 'Ba Ba – Ya Ya', the mixed Chinese-Thai-Malay group thrived in Kathu, where a lot of the early and more traditional architectural styles can still be found today.
The center of that population ultimately migrated to present-day Phuket Town, which became the center of thriving commerce.
The professor highlighted how socioeconomic evolution was reflected in the development of architectural styles, pointing out how as each generation got richer, the styles got more intricate.
Dr Yongtanit's speech was followed by a lively and enthralling presentation by well known Associate Professor Pranee Sakulpipatana, who is also president of the Phuket Community Foundation and vice president of the Thai Peranakan Association.
Prof Pranee teased the crowd with her quick and easy shift to Southern Thai dialect, which she cited as one of the key defining points in the culture under discussion.
"The main and most obvious difference between the Phuket Peranakan and those in Malaysia and Singapore is language. Thai is our mother tongue, for which we owe a lot to General Pi [Field Marshall Piboon Songkran] who made it a strict directive in reaction to a threat of Communism during that time [mid 20th century]," she declared in perfect English.
Effectively using colorful visual aides, Ms Pranee invited a lineup of traditionally-dressed 'Ya Ya' ladies – spanning at least three generations, pointing out distinct variations in the bespoke Phuket dress designs of her models.
"In the old days, we didn't have banks to put all our money in, so we put it on our bodies and clothes as jewelry and decoration."
Wooing the assembled crowd with effusive humor, Prof Pranee explained that the Ya Ya Phuket ladies on show were all missing one important key ornament.
"The real Phuket lady will also have a set of keys hanging from her hips…. This says [to her husband], 'So what if you love another woman; I've got the keys'."
Ending her speech on a great note, Ms Pranee powerfully demonstrated the most important defining point of the Thai-Perankan identity.
"Ever since I was a young girl, this song has continued to remind me of who I am," she explained before majestically filling the hall with a local variation of the Sunsern Phra Baramee tribute song to the Thai Monarch, HM King Bhumibol Adulyadej.
She was given a standing ovation.
Though Ms Pranee's and Mr Yongtanit's speeches focused mostly on Phuket Peranakan roots, Dr Yongtanit earlier told the Gazette that in fact Phuket heritage and the preservation thereof "was not, is not and should not be" limited to this single group: "When I first was asked to come to Phuket [to lecture about cultural preservation] 18 years ago, there were a lot more Southern Siamese style homes – elevated wooden houses with thatched roofing. They have now become a rare site on Phuket. It's unfortunate, because this is only one example of all the distinct trademarks Phuket has had to offer from a rich past, but have already started to fade."
Dr Yongtanit stressed the importance of a 'ground up' grass roots approach.
"It's got to come from the local people first. If you wait for outsiders – whether the government, foreign powers, or anyone else who doesn't consider Phuket 'home' – to initiate this, the cause will be lost and the direction will remain unclear."
The meeting was the fourth in an ongoing 'Brand Phuket' awareness series, held since late last year. Previous meetings covered the need for a clear and consistent brand-marketing voice; the potential and lucrativeness of sports tourism, and the significance of 'green tourism practices'.
— Steven Layne
Keep in contact with The Thaiger by following our Facebook page.
Never miss out on future posts by following The Thaiger.
Turbulence ahead for Thailand's aviation industry | VIDEO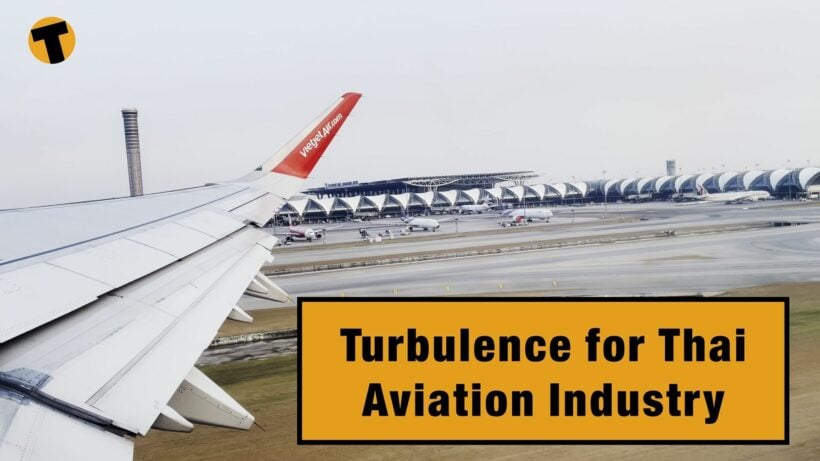 When the airlines, in particular, were asking the government to put their hands in their pockets for some relief funding in August last year, it was genuinely thought that international tourists would be coming back for the high season in December and January. At the very least local tourists and expats would head back to the skies over the traditional holiday break. And surely the Chinese would be back for Chinese New Year?
As we know now, none of that happened. A resurge in cases started just south of Bangkok on December 20 last year, just before Christmas, kicking off another round of restrictions, pretty much killing off any possibility of a high season 'bump' for the tourist industry. Airlines slashed flights from their schedule, and hotels, which had dusted off their reception desks for the surge of tourists, shut their doors again.
Domestically, the hotel business saw 6 million room nights in the government's latest stimulus campaign fully redeemed. But the air ticket quota of 2 million seats still has over 1.3 million seats unused. Local tourists mostly skipped flights and opted for destinations within driving distance of their homes.
As for international tourism… well that still seems months or years away, even now.
Keep in contact with The Thaiger by following our Facebook page.
Never miss out on future posts by following The Thaiger.
Domestic air passenger numbers double those of January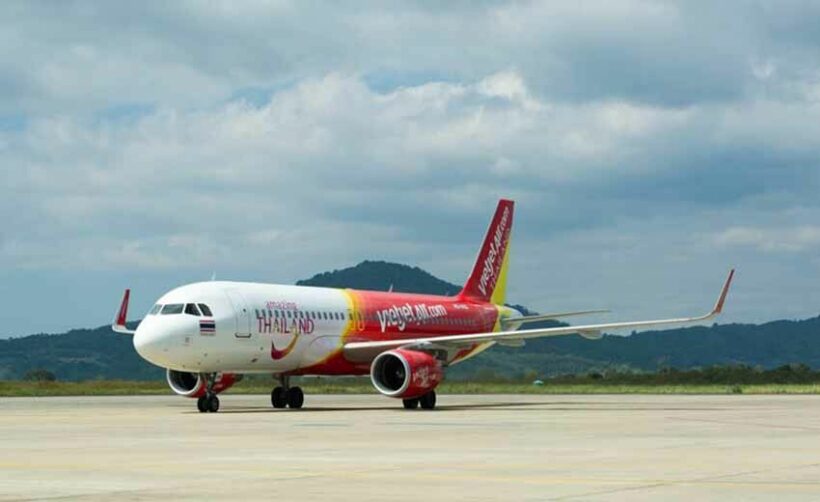 Passenger numbers on domestic flights within Thailand have doubled within a month, rising from 4,000 in January to over 10,000 this month. Having nearly recovered to pre-pandemic levels, domestic travel plummeted once more when Covid-19 resurfaced late last year.
Apirat Chaiwongnoi from the Department of Airports says 15 of Thailand's 29 airports are now operating domestic flights, with more expected to follow. He believes the aviation sector will continue to recover further in the coming 6 months, bolstered by the national vaccine rollout.
Around 120 domestic flights a day are now operating, which is twice the number that were operating at the lowest point in the crisis. Prior to the resurgence of the virus in December, domestic passenger numbers had recovered to 30,000 – 40,000 a day, around 80% of pre-pandemic numbers.
The DoA says airports must continue to adhere to the Covid-19 hygiene measures put in place by the Health Ministry and the Civil Aviation Authority of Thailand.
SOURCE: Bangkok Post
Keep in contact with The Thaiger by following our Facebook page.
Never miss out on future posts by following The Thaiger.
Samut Sakhon's shrimp market to remain closed until February 15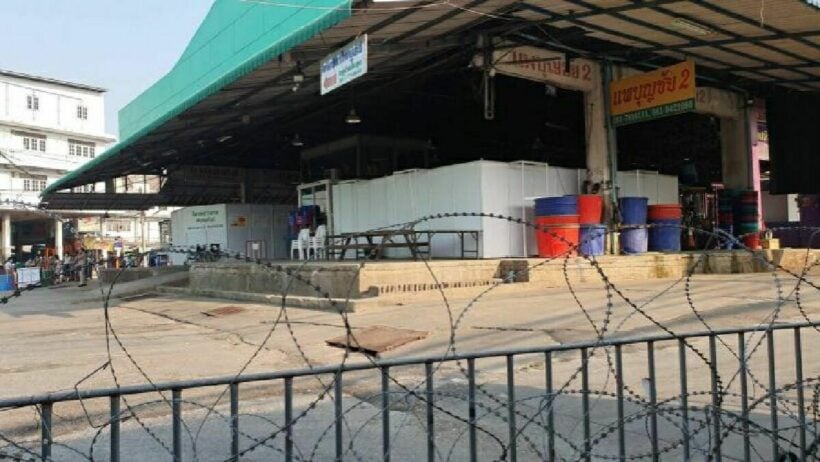 Samut Sakhon's Central Shrimp Market, the epicentre of Thailand's recent wave of Covid-19, will remain closed until February 15. The market can reopen once the overall hygiene situation at the market and surrounding area has improved, according to the province's disease control committee.
Local officials say the shrimp market needs to remain closed until the market structure and nearby residential facilities are inspected. People who violate the order face up to a year in prison and a fine up to 100,000 baht.
More than 12,000 people in the province have tested positive for Covid-19. The increasing number of infections is a result from the active case finding to contain the spread of the virus.
SOURCE: Thai PBS World | Thairath Online
Keep in contact with The Thaiger by following our Facebook page.
Never miss out on future posts by following The Thaiger.